One element of Fortnite stands out, maybe above everything else, its cosmetics. Fortnite skins and dances are some of the main things that people know about the game, even those who have never picked up a battle Royale. They are one of the most fascinating parts of the game. Given that they're the only thing that you actually pay a lot of V-Bucks for, Fortnite skins are also responsible for making Epic $1.8 billion.
Fortnite skins come in a few different varieties, but these don't really relate all that much to how the game plays. Fortnite skins offer no competitive advantages, or at least that's what the game claims. There are some which can be used in specific ways, but that's usually not intentional. Out of all of the Fortnite skins though, there are some that are a lot rarer than others. There are some skins that have such ridiculous conditions for actually getting access to them that they're really rare. These are the ones that a lot of players would like to get their hands on. There are some ways to predict what will become rare skins in the future though, so you can try to guess which might be worthwhile picking up while they're available.
This is a complete guide to Fortnite skins. Everything you need to know about the cosmetic options in the game. 
What are Fortnite Skins and How Do They Work?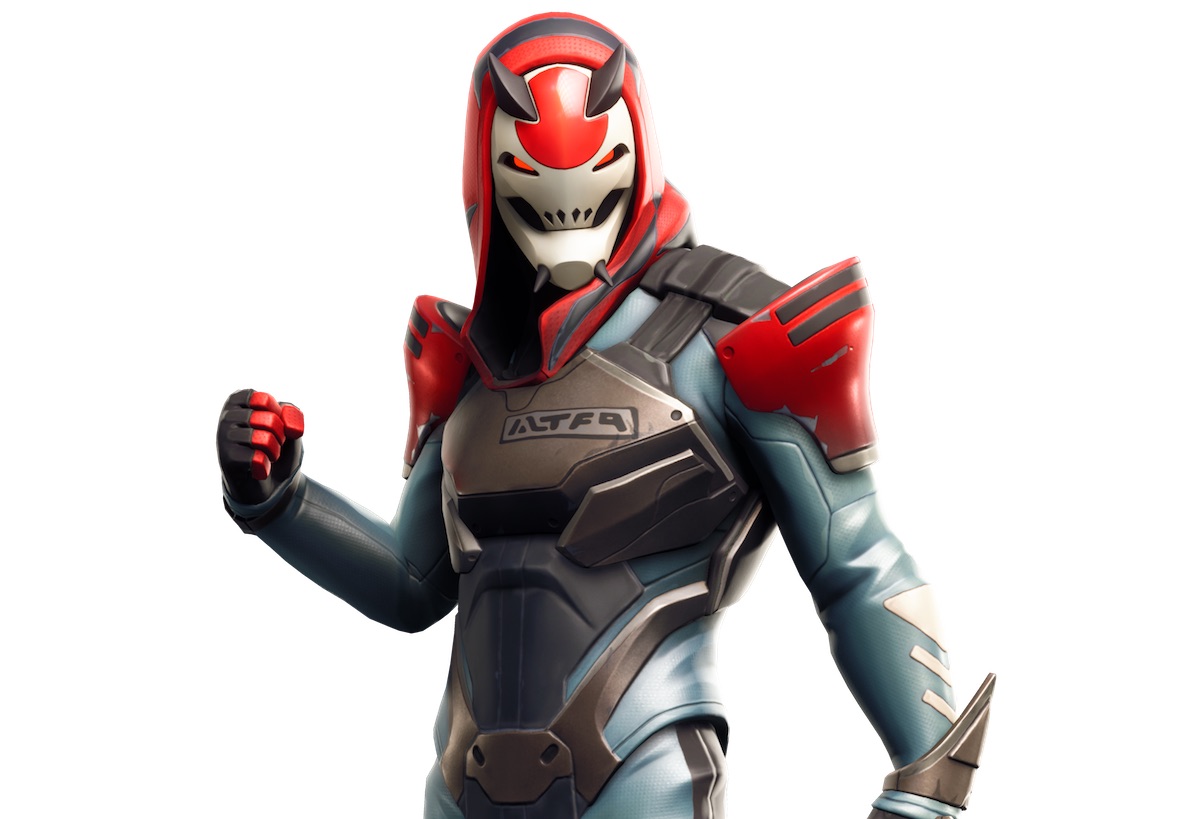 Fortnite skins are essentially outfits for your character, it's a custom look for your player character. This sounds simple enough but things have gotten complicated over the years. It isn't just another set of clothes for your character to wear. The skins can make them into dramatically different shaped characters. Some skins are essentially their own character as a whole, with different variation skins of that character in different looks.
Skins come in four different rarities just like loot in the game. You've got green which is uncommon, blue is rare, purple is epic, and then there is legendary. There is grey which is common for loot but no skins have that designation. These designations of rarity don't really apply to how rare they are though. That is more down to how many Fortnite players own the skin. The color and rarity rank actually dictates how much the skin is going to cost. These are the costs:
Uncommon Skins – 800 V-Bucks
Rare Skins – 1,200 V-Bucks
Epic Skins – 1,500 V-Bucks
Legendary Skins – 2,000 V-Bucks
With each skin, you can completely change the way your character looks. It now goes beyond just an outfit though. There are a few other items added that now make up a whole costume.
As well as the skin, you've got Back Bling. This is a backpack or other item that you wear on your back. There are also skins for harvesting tools and gliders. These replace those two items with something else. It functions the same in-game, but it can have a radically different appearance. You could use two swords as a pickaxe, or ride in sitting on a bomb ala Dr. Strangelove. Fortnite skins can really make things different, it's not just a new color palette.
How Many Fortnite Skins Are There?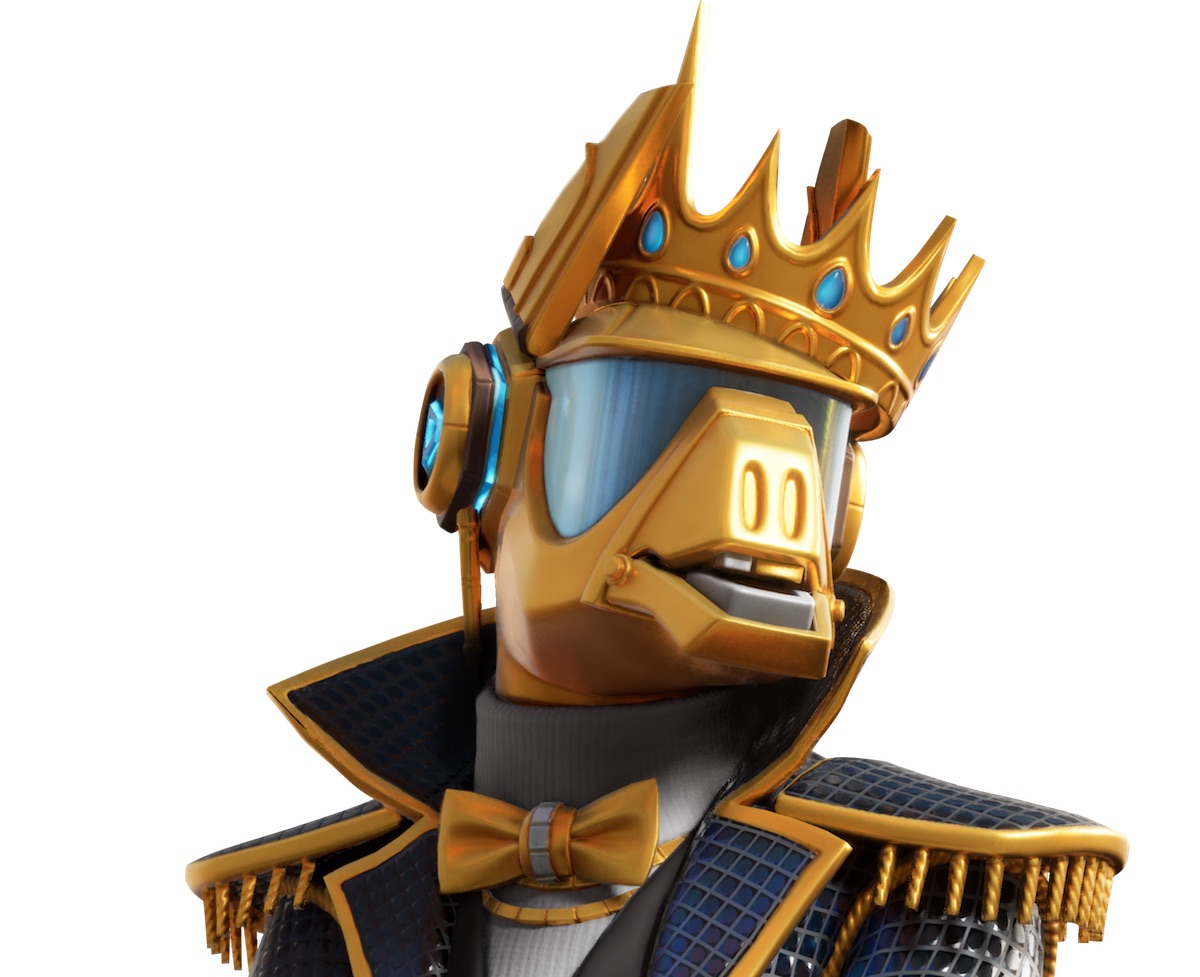 A lot of the time in games, you'll see multiple people with the same skins. However, this doesn't mean there aren't many of them. There are actually loads of Fortnite skins. Players just tend to gravitate towards some of the larger numbers. Whether that's because of their position as a character in the game, a popular content creator using them, or just because they've become a bit of a meme. While some skins get more use than others, exactly how many skins are there in Fortnite overall?
As of July 2020, there are 797 Fortnite skins. This is a lot. It includes those in the Battle pass, those just in the shop, and those that have been only available as a promotional event or tie in of some kind. This doesn't include the default skins, which are just ones you can use without a skin activated.
Full Fortnite Skins List
 There are currently 797 Fortnite skins out there, so a full list is quite a bit of reading! The Fortnite Wiki has a great list that is kept updated here. However, this list is missing the American Football and World Cup skins that been released in the past. These aren't coming back and are pretty much the same form skin to skin.
How Do You Get Fortnite Skins?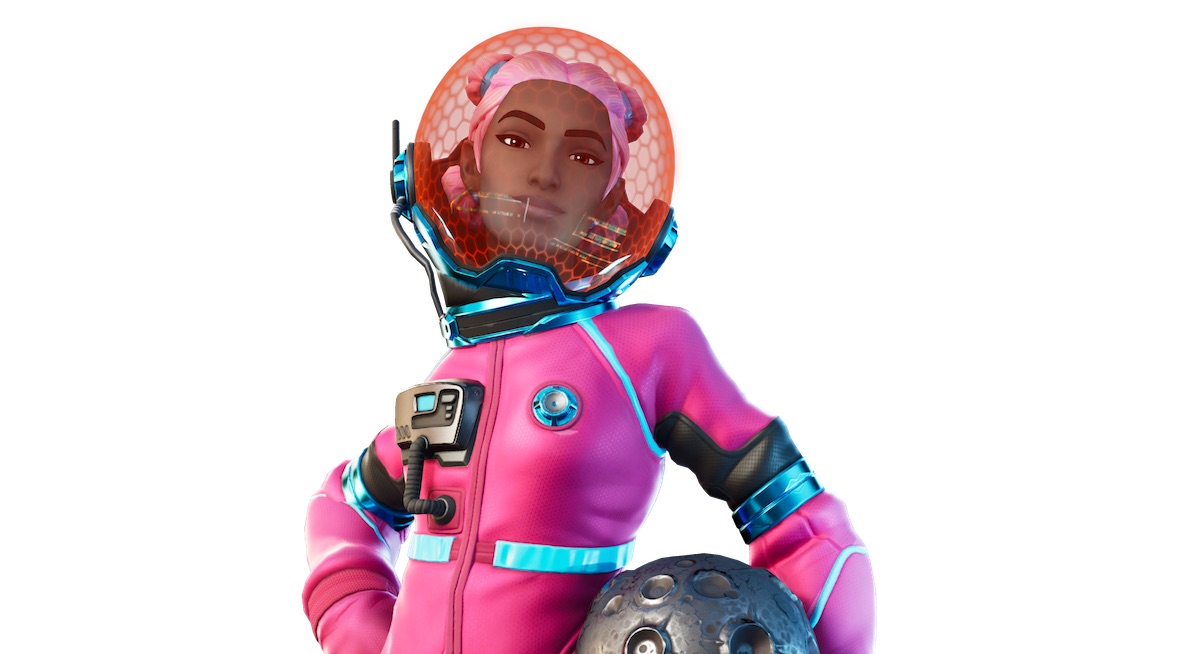 You can get Fortnite skins in a few different ways. This is every method that we've seen so far:
Battle Pass
The Battle Pass is a progression system you can unlock in Fortnite. For 950 V-bucks, you get different rewards for advancing through 100 levels in each Season. These usually include quite a few skins and other cosmetic items to reward you for progress. These skins are only available as part of a season's Battle Pass and then they're gone. That's why you'll see a lot of skins from early Battle Passes on lists of the rarest Fortnite skins.
Events
Often skins are available for sale as a tie into a special event. Live music in Fortnite has included them, as have crossover events in the past. Like the Battle Pass skins, they won't reappear again, making them quite rare after a long time has passed since the event. 
The Shop
Most Fortnite skins just appear in the item shop for a set amount of V-Bucks. These skins get cycled in and out every day. However, some barely ever show up in the shop. With so many different Fortnite skins and more being added all the time, some shop skins can just vanish.
Promotional Skins
Sometimes skins will only be available as a promotion with something outside of Fortnite. Usually, you buy something else or do something outside of the game and get given a code. You can type this code into Fortnite to redeem it for the item. These ones can get really rare, especially when the skin is only included with the purchase of something at a high price. In the past, there have been these types of tie ins from phones and even PCs.
Those are the main ways you can get skins, but this list might expand in the future.
What Are the Rarest Skins?
All of these methods of getting Fortnite skins have the same outcome, but some lead to rare skins. In Fortnite, rare skins are something of a status symbol. Players try to find the latest skins that they can and show them off. What are the rarest skins in Fortnite though?
These are the rarest Fortnite skins overall. The top 50 rarest skins in the entire game. Our list goes into the details of why they're so rare.
This guide covers the rarest Fortnite back bling. While this cosmetic isn't as important as a full skin, having a rare back bling can still set you apart from the crowd.
This guide covers the rarest Fortnite emotes. Like skins, these are collectible and often only sold for a limited time period.
Getting a rare Fortnite skin often comes down more to luck than strategy. Playing the game and spending money on it in the early days means you likely have some really rare skins. However, when it comes to skins from the item shop they can pop back up at any moment.  While those guides cover it in more detail, these are our top 10 rarest Fortnite skins:
Renegade Rider
Black Knight
Aerial Assault Trooper
Honor Guard
Galaxy
Ghoul Trooper
Ragnarok
Dante and Rosa
Crackshot
Valor
 One of a Kind Fortnite Skins
Those are some of the rarest Fortnite skins in the game, but what about a skin that is entirely unique? That was pretty much what Epic is currently attempting with their Battle Passes. Chapter 2 Season 2 and Chapter 2 Season 3 have given players the opportunity to build their own cosmetics. For Season 2 it was a skin, in Season 3 it is an umbrella. So is this the rarest skin that there is?
It depends on how you measure it. Just looking at the Season 2 skin, there are loads of different combinations possible for Maya. However, a lot of players do have a Maya since it was included in a recent Battle Pass. The rarity comes from your exact variety. You can choose from these options:
Hairstyle
Tattoos
Sleeves
Boots
Shirt Colors
Vest
Helmet
Trousers
Face Paint
So the combination of these options means that there are 3.8 million possible Mayas in the game. Some of them are way more common though. A lot of Fortnite players went for the darker and more combat looking looks for their skin. You'll see a lot of similar-looking Mayas since it works like this. While it is possible to have a very rare Maya, it isn't really fair to count it as one of the rarest Fortnite skins. Only small differences make it different from the millions of other Mayas, it isn't recognizable as its own skin.
The umbrella glider works just about the same. This isn't as exciting as building your own skin, but it is an interesting direction to take the Battle Pass. 
Can You Get Free Fortnite Skins?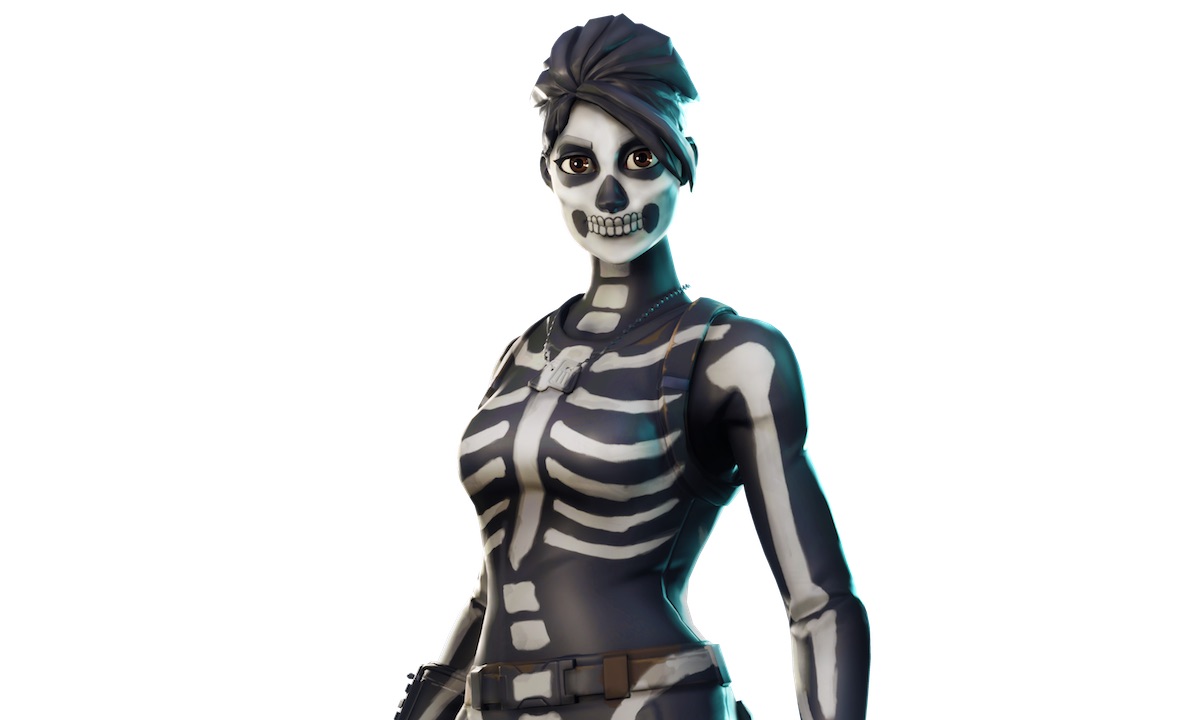 One of the most asked questions about Fortnite skins is probably if it is possible to get them for free. The answer is a little complicated. Yeah, you can get Fortnite skins for free. However, there is a very big condition to that.
While you can get Fortnite skins for free, opportunities are few and far between. A few free skins have been given out by Epic across the years. Each was given away for free to tie in with something or to reward something in-game. These are all of them that have been offered:
Free Fortnite Skins
Evergreen – This was an epic skin that was given away as part of the Winterfest. This one was free, but you had to complete quite a few in-game challenges if you wanted to get your hands on it.
Wooly Warrior – this is another Christmas present skin, it unlocked in a similar way to Lt. Evergreen. This one is only a Rare variety skin though.
Dark Tricera Ops – This skin was originally in the item shop during Chapter 2 Season 1. It has been available in the shop quite a few times since. However, you could also get it for free. If you played in the Japanese Switch Cup, you got this skin for free once you got 20 points. Of course, this makes it pretty rare in the majority of servers.
Komplex – This skin was available in the item shop and has been rotated in and out a few times, like the last skin it was also a prize for playing competitively. This skin could be obtained by getting into the top 10% of the Oceania Summer Smash Cup. Again, this one is pretty niche.
Tango – This skin was given away in the Fortnite Celebration Cup, which was exclusive to the PS4. You also had to finish in the top 5. This one was put into the item shop only a week after the tournament. So while it isn't exclusive, getting it for free requires you to be a pretty skilled player.
Any More Free Fortnite Skins?
As you can probably see, Epic doesn't give away a lot of free skins. However, back blings, pickaxes, and other cosmetics are given away pretty often in the game, so you get something. The free version of the Battle Pass also awards X V-Bucks each season. So you could get all of the skins of a Battle Pass or a free skin after playing a few seasons in full. If you're looking for free skins though, you've got to keep an eye on updates and events.
 How Do You Get Rare Fortnite Skins?
Rare Fortnite skins are those that most players probably want. How exactly do you get rare skins though? If it was easy then players wouldn't put much stock in the rare skins. Essentially, if they're rare enough that people care about having them then they're pretty hard to get. This is what you need to keep in mind if you want to get rare Fortnite skins:
The Player Base is Growing
As Fortnite keeps running, more and more accounts get made. This makes older skins considerably rarer. If you've only started playing recently, this means you don't have a shot at older skins. However, in a few years, the current Battle Pass will be old too.
 Item Shop Refreshes All The Time
The item shop is having new content and old content put in all the time. Keep an eye on it because sometimes really rare skins get added again. This happened quite recently when a Season 1 skin that was long considered one of the rarest was put back into the game for a very brief period. The people who had bought and sold accounts with the skin for big money likely felt a bit silly that day. Keep an eye on the item shop for new skins and old ones returning.
Limited Skins Will Become Rare
If a skin is only available for a day or a week and then gone forever, you can be sure you won't see lots of players using it in a year's time. Limited skins will likely become rare in the future.
Be Wary of buying Old Skins
Online, you'll find plenty of places to buy and sell older skins. They say you can purchase a skin from the Season 4 Battle Pass for actual cash. This is buying and selling of accounts and is very much against Epic's rules. Even if you want that rare skin, buying an account is risky since it can easily get banned.
Those are some tips for finding rare Fortnite skins. Keep in mind though, that you like a skin is more important than how rare it is. Go for the skin that you like over the skin that looks to be valuable.
Do Skins Help in Game?
Fortnite skins are advertised as having no competitive advantage, but is this always true? Epic doesn't intentionally make a skin with special powers. They are just cosmetic changes. However, in a few situations, cosmetic skins have proved to be more useful in-game.
Sometimes specific skins can cause glitches which give an advantage. This is a pretty minor case of an advantage since it'll be patched really quickly. The other main difference is camouflage and visibility. While Epic might promise that cosmetics don't change gameplay, you can't really argue with the appearance of a skin having an effect on the game. Skins that are huge will stick out like a sore thumb. You have a much easier time spotting a Peely than a default. This can make it harder for you if you're trying to avoid getting spotted by distant players.
Other skins have been found to be able to camouflage fairly well. A skin of a solid color can be used to camouflage against objects or backdrops in the game. You've probably seen content creators making videos of this kind of thing. This advantage is more circumstantial, and even semi-intelligent players aren't actually going to be fooled by it.
Fortnite skins do have an effect on the game since they affect the way you're perceived by other players. However, skins only really make it easier for players to spot you, not harder. You can't get a skin to make you play better, but you can get one that makes you into an easy target.
If you're interested in the top and rarest skins out there, you might enjoy our other guides to the rarest skins you find in Fortnite and the other top games out there: