Season 10 may have only just begun in Fortnite, but the game has already received its first patch. Fortnite V10.10 is now live in the game and it addresses some of the feedback from the initial Season 10 update. While players are really still figuring out the metagame for some of Season 10's additions, there is even more content to get to grips with. These patch notes will run you through the major changes, so if you've developed any mech muscle memory in the short time the B.R.U.T.E has been with us you will know what to watch out for.
Outside of the changes to the mech, the big difference in V10.10 is the map. Tilted Towers has already had a major update in the form of Tilted town. However, the rift zones have continued to spread across the map. Outside of the lore excuses for this sort of thing, it looks like the Season 10 map is going to be in constant flux rather than settling any time soon.
V10.10 – B.R.U.T.E Changes
The big change in V10.10 is the B.R.U.T.E mechs. These devices are a fun novelty. However, they've caused some major issues. For the first thing, they're broken. For another, they've managed to crash people's games. Even if you're running the game in a frames per second of a pro player your game might still die at the sight of these mechs. These are the major change to them.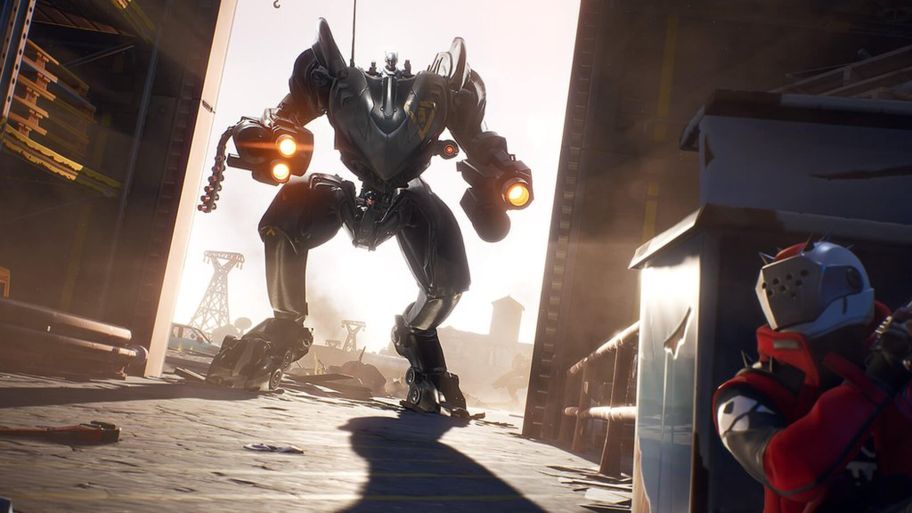 Targeting – A laser now appears as players are loading and firing missiles that indicates where they will hit. Previously this was only visible to the user, it can now be seen by everyone.
Entering – You can now enter a B.R.U.T.E straight from gliding.
Spawns – They will now spawn throughout the match during team games rather than at the end of each storm phase.
Abandoned B.R.U.T.Es – These will now self-destruct after they're left in the storm for 15 seconds.
Minimap – They will reappear on the minimap after 15 seconds if no one claims then.
These changes probably won't be enough to satisfy some players who dislike the mechs. V10.10 has also included some details on how they'll be adjusted for Arena and competitive play.
B.R.U.T.E Spawn Rates
During competitive matches the spawn rates for B.R.U.T.Es is:
Beginning – 21.5% chance of 1-3 B.R.U.T.Es spawning.
Storm 1 – 44% chance of 2-4 B.R.U.T.Es spawning. Previously, this was 100%!
Storm 2 – 40% chance of 1-3 B.R.U.T.Es spawning. This was also 100% before.
Storm 3 – 40% chance of 1-2 B.R.U.T.Es spawning. Prior to this, there was a 66% chance.
Storm 4 – 10% chance of a B.R.U.T.E spawning. Reduced from 50%.
Storm 5- 3% chance of a B.R.U.T.E spawning. Down from 10%.
Prior to V10.10, the chance of B.R.U.T.Es spawning was considerably higher!
Other Changes in v10.10
While B.R.U.T.Es are dominating the conversation at the moment, V10.10 has brought some other changes:
Retail Row has returned and removed the Mega Mall from the game. Fiends will also spawn in this center on some modes.
Tilted Town's message has been reworked to fix bugs.
Resource stacks in Tilted Town are now in 3 instead of 1.
Matchmaking – Players now have a narrower range of Hype to match with others in Arena mode. This could mean longer waits.
Bug Fixes
World Run – New limited-time mode. Race through dangerous courses while trying to collect coins.
These changes should give a long way towards resolving some of the balance issues Season 10 had. However, it is disappointing that B.R.U.T.Es have just been made less common rather than less powerful. If any are found in the late stages of a competitive game, they will still hold the same advantage. If you want to do your best to survive past the mechs, then you need to be using the best settings and getting the best frames per second in V10.10