The Battle Royale field is definitely getting a bit crowded. In recent years what PUBG started has evolved into an entirely new genre. However, with so much choice comes an issue with actually picking one. Some days it can be hard to decide which Battle Royale you even want to play. These games are subjective, and a lot is going to come down to personal preference. It may be worth considering though, which game is right for me? If we take the quantifiable aspects of these games, how does each measure up?
Essentially, what is the best Battle Royale?
Player Count – Which is the Best Battle Royale?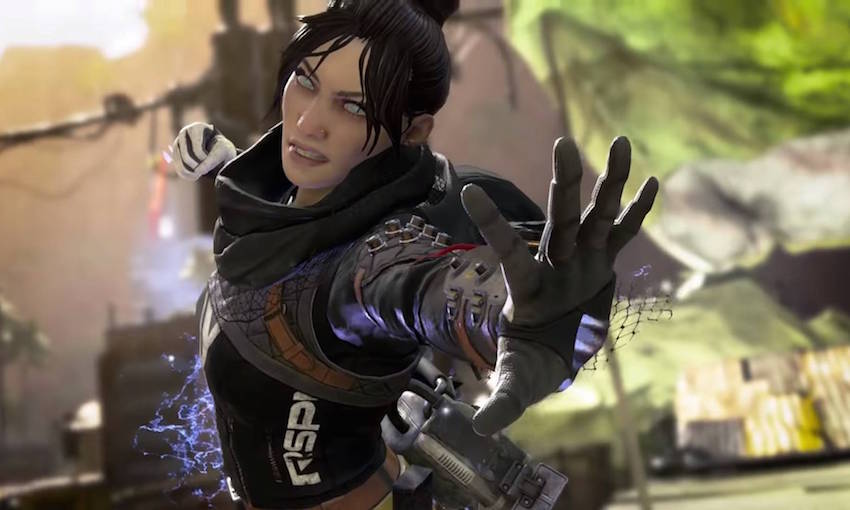 Player count is really important when it comes to Battle Royales. You need loads of players to even go through a single game, this puts some strain on lobbies. Player pools are vital for actually getting into a game when you want too. So which Battle Royale is better for player count and finding a game?
Fortnite
Fortnite comes out pretty well in this regard. Its serves are bursting at the seams, helped in no small part by the pretty constant updates the game receives. However, skill-based matchmaking has recently been introduced alongside bots. Players have noticed that while the time to get into a game is really quick, you're often playing with a fair amount of bots. These bots have irritating behavior to say the least. This might point towards Fortnite's servers not quite having the player count as before.
PUBG
PUBG started off life with absolutely rammed lobbies. Although, this has become lessened as the field has gotten more crowded. Finding a game in PUBG is definitely harder than it was. Part of this is due to the increased amount of choices in-game. If you want to play on your preferred map you're usually looking at a longer wait time than Fortnite.
Apex Legends
Apex Legends comes somewhere between the two games with its approach here. It doesn't offer very much variety, so you don't usually have to wait that long for a game. However, the game's popularity has been falling off since release. The initial drop was pretty big, but it has been a continuous trend. Going into 2020, Apex Legends may end up with a pretty poor showing for its player count.
Call of Duty
Call of Duty's Battle Royale mode is yet to launch, but it is bound to be crowded on opening day. The issue here will become sustaining that player count. Call of Duty has loads of game modes and it isn't free to play. This means it is going to be quite a bit harder for this Battle Royale to maintain a high player count.
Verdict – Which Battle Royale is Better for Player Count?
Player count comes out pretty much at a draw for all involved. Each game has enough players to make itself feel full and prevent you from waiting too long for a match. PUBG may have spread itself a little too thin for comfort, and Call of Duty is likely to face the same problem after the initial hype dies down. If this is a vital factor for you, then Fortnite is your best choice. However, all games are now finding that matching players with 99 others of their own skill level in less than 30 seconds isn't the easiest task.
Which is the Best Battle Royale for Map Size?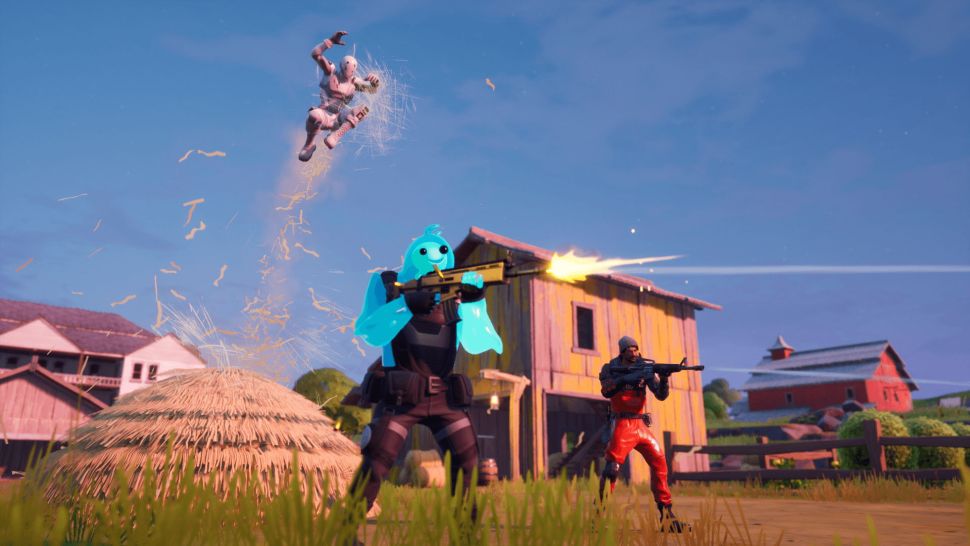 When it comes down to PUBG Vs Fortnite Vs Apex Legends Vs Call of Duty, map size is always going to be an important factor. There is a much greater variety here than many would expect.
PUBG
PUBG's map are huge. There's also a lot of them. These games often make the circle into your worst enemy. Because of this, and gameplay can become a camping simulator as you rarely run into other surviving players. Whether this is positive or negative depends on the type of gameplay you want, but PUBG is definitely on the bigger size. The variety of maps definitely makes PUBG a contender for the best Battle Royale.
Fortnite
Fortnite's new map is pretty big. It has ample space for 100 players. However, it is definitively smaller than all but one PUBG map. Only the tiny Sanhok is actually smaller than Fortnite's island. Fortnite's map has always been bigger than Apex Legends though, and this hasn't changed with either Chapter 2 or World's Edge.
Apex Legends
Apex's Legends' new map is World's Edge. It is a bit bigger than King Canyon, the original map. Although, this isn't by as much as the difference between the PUBG maps. Both are smaller than your average PUBG map too. As a primary team game, Apex Legends works on the assumption that you're moving around in fours at all times. This means the level of design has to cram players closer together to keep things interesting. It assumes that each team won't need the same amount of space as an individual in a solo game. This means Apex needs smaller maps to function, or it would be a ghost town.
Call of Duty
The Call of Duty map has leaked early, but it is still open to change. However, at present this pretty much-finished map appears to be a similar size to Fortnite and the medium PUBG maps. It does, however, lack some of the flair and differentiating features that you'll find in Fortnite and Apex Legends.
Verdict – Which is the Best Battle Royale for Map Size?
PUBG has the biggest maps, and Apex has the smallest. However, which of these two is better for you depends on how you like to play. Fortnite and Call of Duty both land pretty squarely in the middle, which gives them a point for being the best of both worlds.
Weapons and Items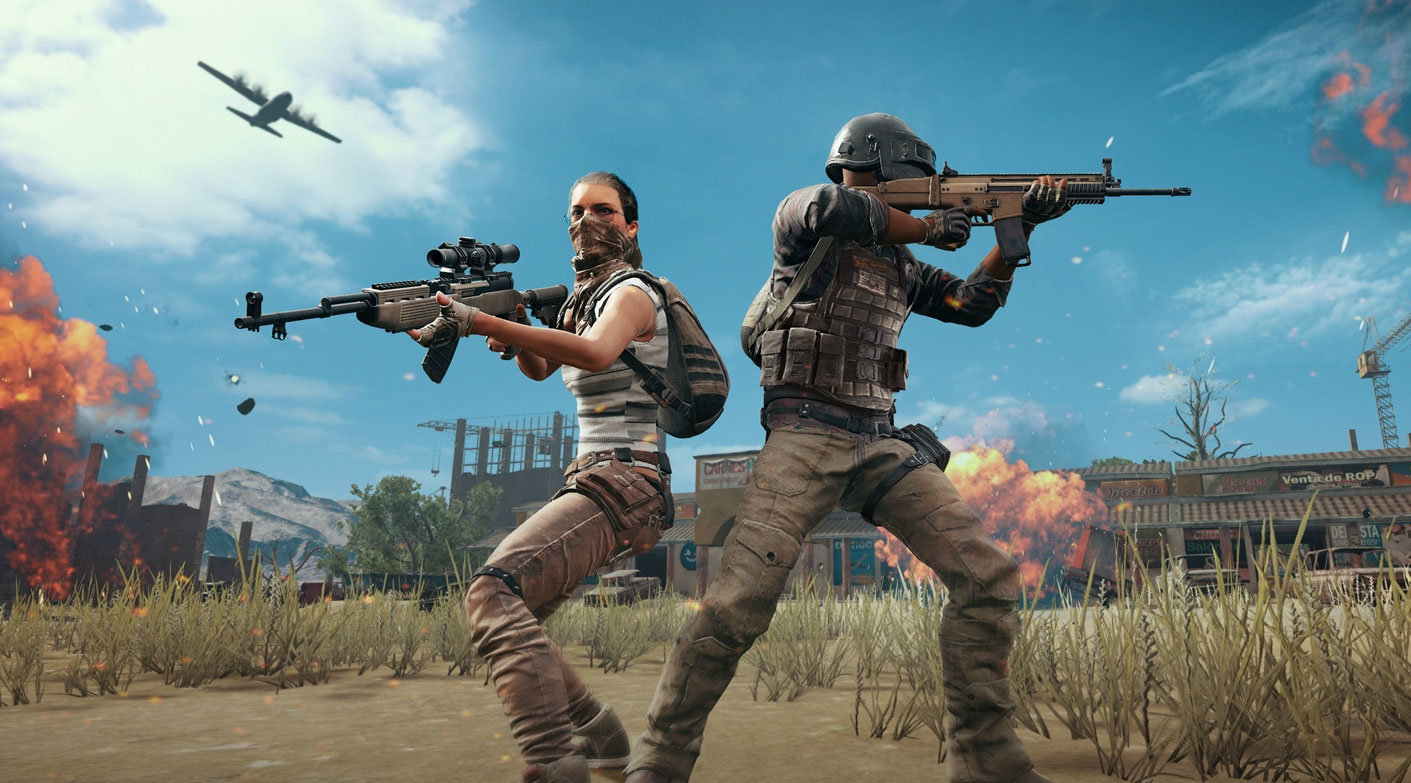 Battle Royales are loot-based, so in a question of Fortnite Vs PUBG Vs Apex Legends Vs Call of Duty, the loot has to be a factor. How does each measure up?
Fortnite
Fortnite has a kind of stable batch of weapons at the moment, but previous seasons have been ridiculous with hastily added unbalanced weapons and items. The Air Strikes, Infinity Blade, Storm Flip… the list is pretty long. Fortnite has enough weapons to keep you happy, but often its new additions are sometimes more irritating than fun. They have a habit of not properly balancing new weapons, which is definitely a drawback here.
Apex Legends
Apex Legends has a solid batch of weapons, and that's about it. There isn't much to distinguish things and with very little change or improvement since release. While PUBG is also quite static, it has a better solid core of choices. Apex Legends just don't hold up when it comes to this department.
PUBG
PUBG is the originator of the Battle Royale and it takes a more realistic approach to things like weapons and items. This keeps the amount open to you low, but each is unique and useful. The weapons and items are balanced and actually add to the game. This definitely puts it above Fortnite and Apex Legends.
Call of Duty
Call of Duty has a huge system for creating a class that it would be impossible to cover in full here. Call of Duty kind of wins this category. Even when adopting sections of this loadout to suit the Battle Royale format, they seem to be doing it an interesting way. It takes some creativity to make killstreaks and perks work in Battle Royale, but it looks like they've done it. This could make it one of the best Battle Royale games.
Verdict – Which Battle Royale is Better for Weapons and Items?
Call of Duty has a massive amount of weapons and items, and they're all unique and balanced. Attachments more than triple the possibilities for weapons without anything feeling watered down. PUBG has a similar approach of well-balanced weapons. Fortnite comes in below these, although it has shown big improvements recently by actually thinking through new weapons. It is also important to keep in mind that Fortnite is considerably more accessible with its easy to understand core of weapons. Apex Legends kind of has the worst of both worlds, bland and uninteresting weapons, without enough variety.
Which is the Best Battle Royale for Graphics?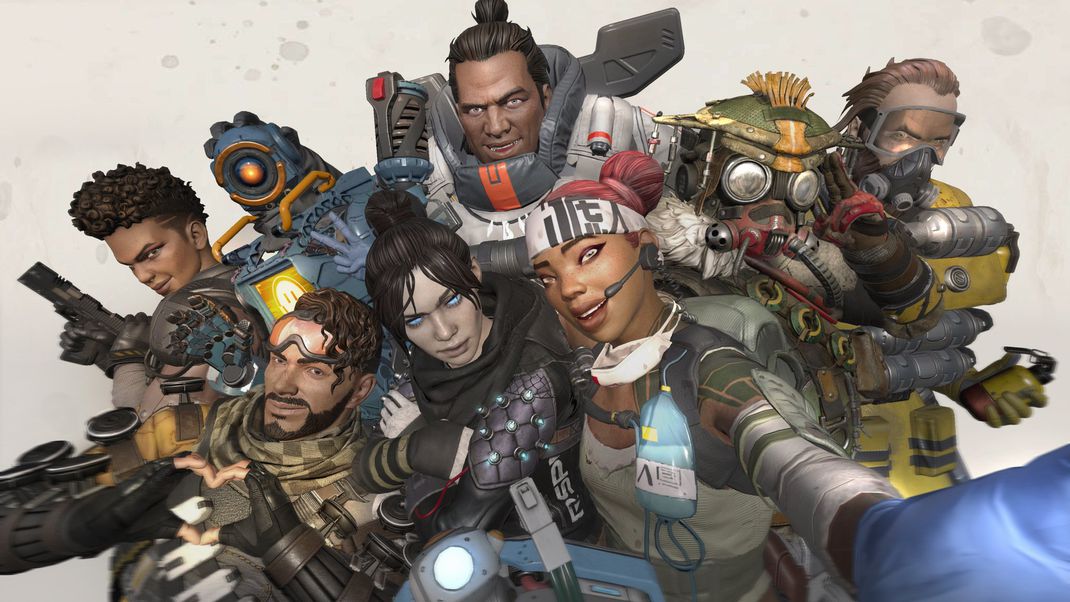 The majority of this conversation has to come down to personal preference. While you can measure up two images and compare them for photorealism, that sounds like the world's most boring Xbox reveal video. We can compare each game, but the subjectivity of graphics is worth considering first.
Fortnite
Fortnite looks great and is now even smoother with Chapter 2. It is highly stylized. Doing this allows it to get away with a lot more since the style plasters over the cracks. Until games are capable of running cut-scene quality visuals with 100 active online players, stylized graphics are always going to be a safer look. Fortnite is like the Wind Waker of Battle Royales, sure it's cartooney and that puts some people off, but It has much more polish than near-identical games that aim for realism.
PUBG
PUBG goes for realism. There is no denying that. While it does look pretty good and is improving, it still has that slightly janky air of asset flip to it. PUBG looks good in the aesthetic that it goes for, but it isn't as universally smooth and polished as Fortnite.
Apex Legends
Apex Legends has a different aesthetic entirely, it follows suit with Titanfall, the series it draws its origin from. Like that game though, what could have been a vivid sci-fi setting ends up being a bit bland. Everything has too much grime, it is just not unique. This complaint is best contrasted with Halo. Both are realistic looking sci-fi. Halo looks realistic much like Apex tries to, but it embraces actually looking like its set in the wider universe and allows things to feel different from just 'planet of broken junk'. Apex Legends throws dirt and grit over everything to convince you its more 'grown-up' than Fortnite. Is this the best Battle Royale because all the buildings are dirty? Probably not.
Call of Duty
Call of Duty looks fantastic. It is a similar look to PUBG, but a lot more polished. It is hard to weigh things up entirely until we see the Battle Royale in action. It is possible that the game's look doesn't hold up so well to such pressure. However, given the polish of the rest of the game that's pretty unlikely.
Verdict – Which is the Best Battle Royale Graphically?
Fortnite and Call of Duty both perfect their respective styles, it's hard to find much fault with them. While this is entirely subjective, PUBG often feels half-finished in how it looks. Apex Legends looks like a game from a big developer trying to play it safe, so a bit boring. While subjective, it's arguable that Fortnite and Call of Duty shine the most here.
Gameplay – Which is the Best Battle Royale?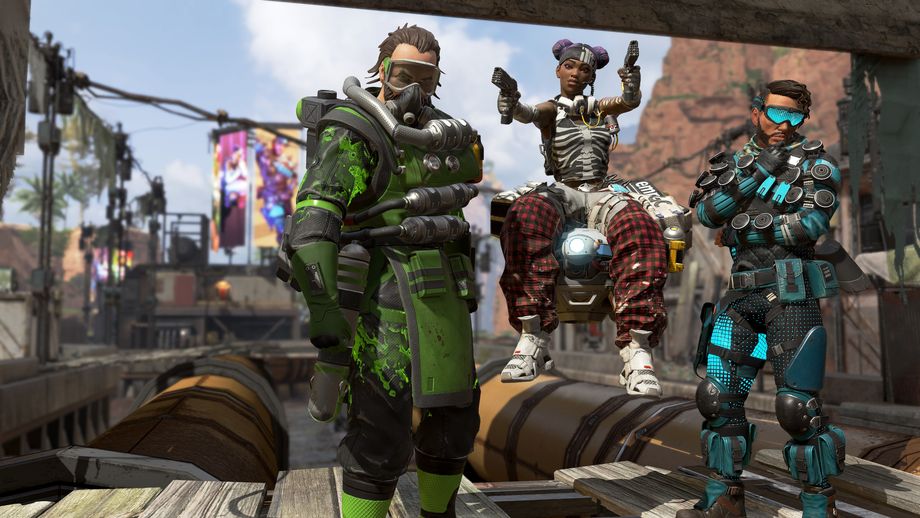 Each of these Battle Royale games actually takes a different approach to the genre. It all depends on which type of gameplay you're after, but there is plenty of crossovers.
Fortnite
Fortnite has gone from a PUBG-like game to something that bears little resemblance to it. What's more interesting with Fortnite. is that most season introduces new mechanics to completely change the metagame. Alongside the building mechanics, its gameplay has become something entirely different and thoroughly enjoyable.
PUBG
PUBG goes for realism and adds pretty much nothing else. It is good solid gameplay if you want gunplay and he Battle Royale hallmarks. You can't really find fault with the originator of the genre, but it is definitely good that other games have sought to distinguish themselves in comparison to.
Apex Legends
Apex Legends is a bit of a strange game. It is a Battle Royale like PUBG or Fortnite, but it has some big sections of Overwatch mashed in there too. The Hero shooter elements aren't really as unique as some might claim, they are straight out of Blizzard's popular shooter. This contributes to some of the early suggestions that Apex is a game made by committee, it feels like executives picked up elements from other big games and stitched them together. This isn't to say it isn't fun, but it doesn't have the same personality that the others do.
Call of Duty
Call of Duty's gameplay is… Call of Duty. The series is an institution and you always know what you're getting yourself in for. When it comes to which is the best Battle Royale, Call of Duty has some interesting systems at work to transition from shooter to Battle Royale, like findable perks and keeping killstreaks going. It is shaping up to be a really interesting take on the gameplay formula.
Verdict
This one is entirely objective. Each has a well-defined and different gameplay style, it is just up to you which one you pick. If anything, the comparison shows off just how much variety there is between Battle Royales.
Which is the Best Battle Royale?
The outcome of putting each of thee games against each other is some conclusions but also the underlying fact that this stuff is subjective. There is nothing wrong with preferring Apex Legends, or Fortnite, or even Spellbreak. These things vary depending on what you want from the game.
Fortnite has very much made itself a sensation, and that's reflected when you put it up against each other Battle Royale. PUBG, as the originator, deserves its credit but comes up a little short in some categories. Apex Legends probably fares the worst from a direct comparison, the game is improving but it is hard to shake some initial problems with the game's lack of individuality compared with the rest of the online shooter genre. It is difficult to call it the best Battle Royale. Call of Duty looks set to be something interesting, but you always have to keep in mind there that this isn't the same type of product as the other Battle Royales. Call of Duty is a whole range of games and a Battle Royale second.
Fortnite and PUBG might remain the big names in the Battle Royale genre, but Call of Duty and Apex legends definitely have plenty to brag about.