PLAYERUNKNOWN's Battlegrounds contains four entirely different maps; this means you have a lot more to learn if you want to always land in the best place. Sanhok is a more advances map than Erangel. It is by far the smallest map currently available in PUBG. This makes action here fast-paced and dense. Players will be fighting over a considerably smaller amount of land than in other maps. This makes it a map that is better suited for experienced players or those who want to practice with firefights.
Since there is going to be a lot of bloodshed when you're playing on Sanhok, you need to make sure you've loaded up with the right weapons and know all of the tips and tricks that'll help you win games. Since the map is a lot smaller, players can glide over to pretty much anywhere after dropping. This means you won't be able to judge how busy an area is while dropping as easily as you would in other maps.
You can use this interactive map to get to know the locations of each place in exact detail. Even though it is a very dense map, there are still plenty of places you can drop and have some peace. If you go for these locations, you should know what to expect on landing and manage to survive the initial bloodbath.
Popular Landing Spots in Sanhok
Since Sanhok is so small, pretty much every spot with a name is going to have quite a lot of players. There is very little space for them to go. Most players tend to go for an established location as the density of loot will help them get set up for a game much quicker than just raiding a random house. If you're looking for a spot with plenty of players to practice your shooting, get eliminations, and plenty of loot, then any named location will suffice.
More specifically, the big dense loot locations are going to be the best bet. Bootcamp, in particular, is an absolute hotbed of players. Being situated in the middle of Sanhok will also make it easier for you to stay within the circle. However, since the map is smaller you shouldn't have much trouble staying safe in any case.
Camp Charlie and Ban Tai are another two locations that can offer plenty of chances for a firefight. These two are bundled fairly close together and both can give you a good amount of loot. This means both are likely to attract quite a few players. Since they're on the very bottom of the map, you need to make sure you're clear to move to the circle when the time comes.
Landing Spots with The Best Loot in Sanhok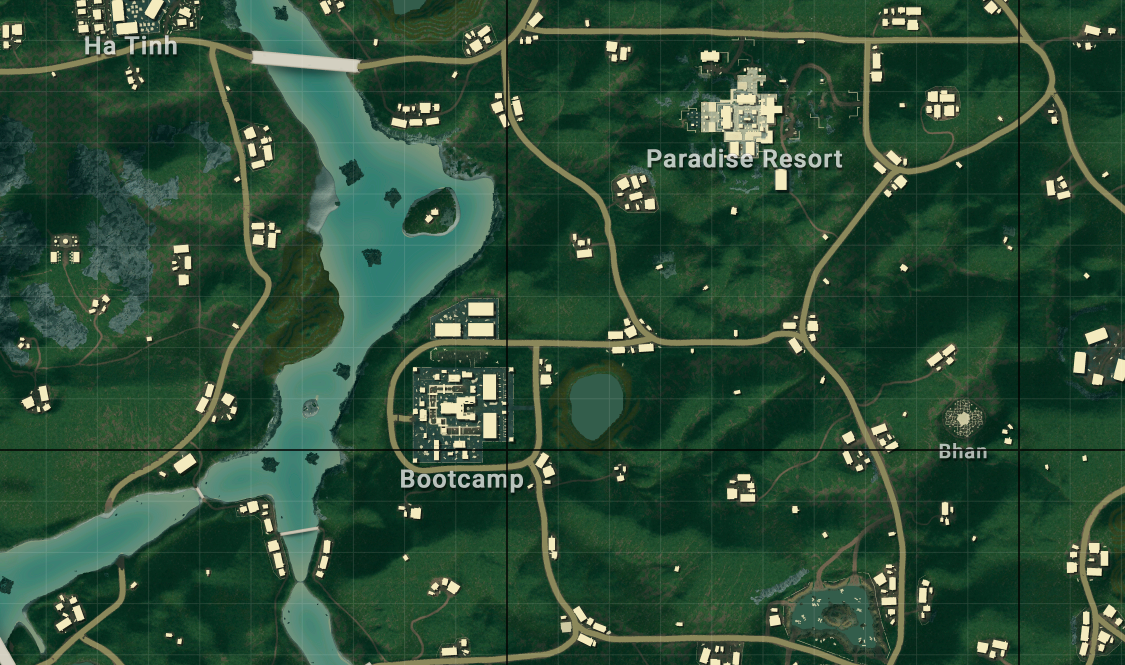 As with popularity for somewhere to drop, the places on Sanhok with the best look are the named locations. These will all be relatively busy. Head for an established settlement and you're likely to end up with enough loot that you can last the game. That is as long as you can survive long enough though.
The ruins are a good spot for looting up if you're prepared for some close combat fights inside. This structure has multiple floors that are all packed with loot. This makes it a popular destination so you will need to fight to get your hands on that gear.
Paradise Resort has a heavy concentration of good looting spots. The structure itself will be filled with loot so you won't struggle. It is one of the best places to loot in Sanhok However, if you have to flee from the resort because of the concentration of players then the smaller buildings around Paradise Resort will get the job done. There are plenty of spots in the area surrounding this complex for a few players to get as much loot as they need.
Calmer Spots to Lands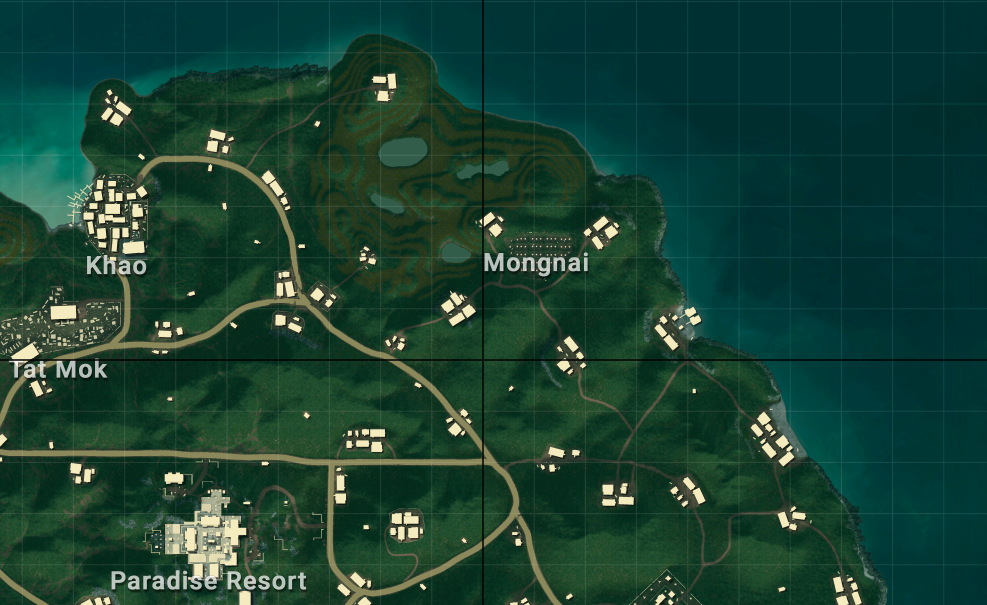 The calmest spots to land in Sanhok are the ones with no name. Since the map can barely contain 100 players, you're going to run into someone. The best thing to do to avoid other players is to stay very alert to the movement of other players as you're dropping into the map. Watch where they are falling. You can swerve to avoid immediate run-ins with enemies. This is a little harder to pull off on a small map where the route of the plane has less relevance. With some practice, you can use this technique to find a quiet spot.
Otherwise, you're best to aim for areas that aren't named and have no formal structures. These spots won't contain anywhere near the level of loot as the main locations will. You may have to scout out a few different isolated spots to actually get enough gear to survive the game. The circle is easy to keep track of in Sanhok. This means it shouldn't be too difficult to stay mobile after landing at a random spot on the map. The collection of smaller buildings surrounding Mognai is a good bet for less popular areas, but it'll depend on the trajectory of the plane.
Every PUBG game on Sanhok will produce a different concentration of players in different spots. You have increased mobility over such a small area, use this to your advantage. There is more scope for recovering from a bad position since you can traverse the map quicker. The more practice you get in on Sanhok, the more you'll learn to predict where to land depend on the route of the plane.
You should also check out our other guides, including those that cover the other maps in PUBG.