Mordhau is a little more complicated than your run of the mill Battle Royale. As well as offering the now standard options for an all-out battle, the game also features some modes that a closer to a traditional shooter. This kind of variety gives you more to do. However, if you're a real Battle-Royale-Devotee, there's still something for you in each of the Mordhau game modes. Each provides a different way to polish your skills. Some game modes can help you practise certain scenarios much quicker than a standard game.  This helps you get better at duelling or using ranged weapons, or whatever you need to work on.
If you really want to win Mordhau games, you need to adjust your play for each mode. What strategy works in one game mode won't work in others. The ability to perform well in one on one duels doesn't help you much in Horde Mode. This guide will run you through each of the Mordhau game modes and why you should use them to polish your Battle Royale skills.
Frontline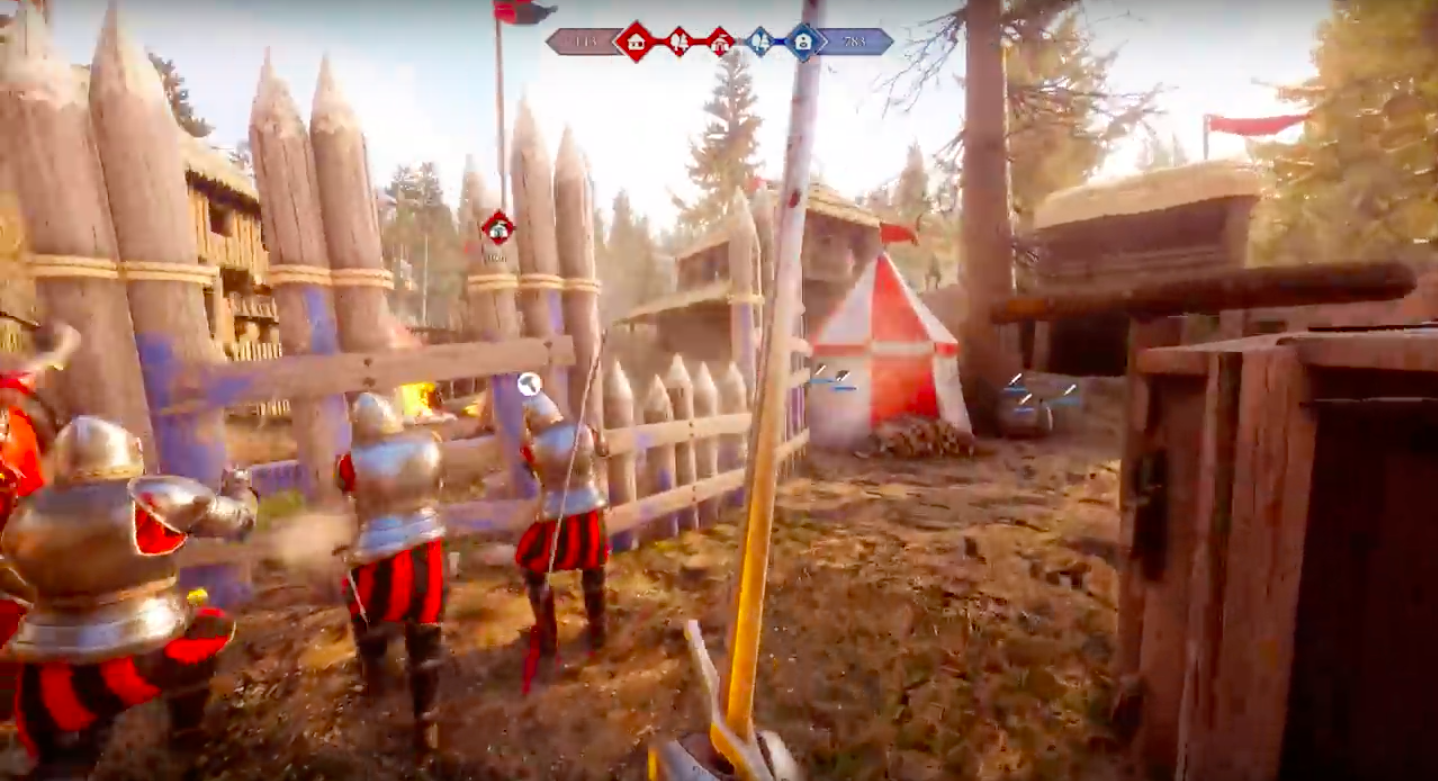 In this Mordhau game mode, two teams of up to 32 players are let loose on the battlefield. There are a series of checkpoints that each team must try to capture or hold. Each team begins with 1000 points and whoever loses these points first loses the game. Killing an enemy team member decreases their count by 1, capturing a checkpoint will make their count gradually diminish over time, and finishing the game by completing objectives is an instant win.
These are pretty simple rules but with quite a lot of players, it quickly becomes complicated. Unlike the battle Royale game modes, this team-based mode requires a lot of communication and organisation. If you're looking to practise for Battle Royale games, this is the place to go for experience multi-enemy fighting.
Defeating teams or multiple enemies at once can be difficult in Battle Royales, this game mode will give you plenty of opportunities to throw yourself into the deep end and practise holding off a whole team.
Mordhau Game modes: Horde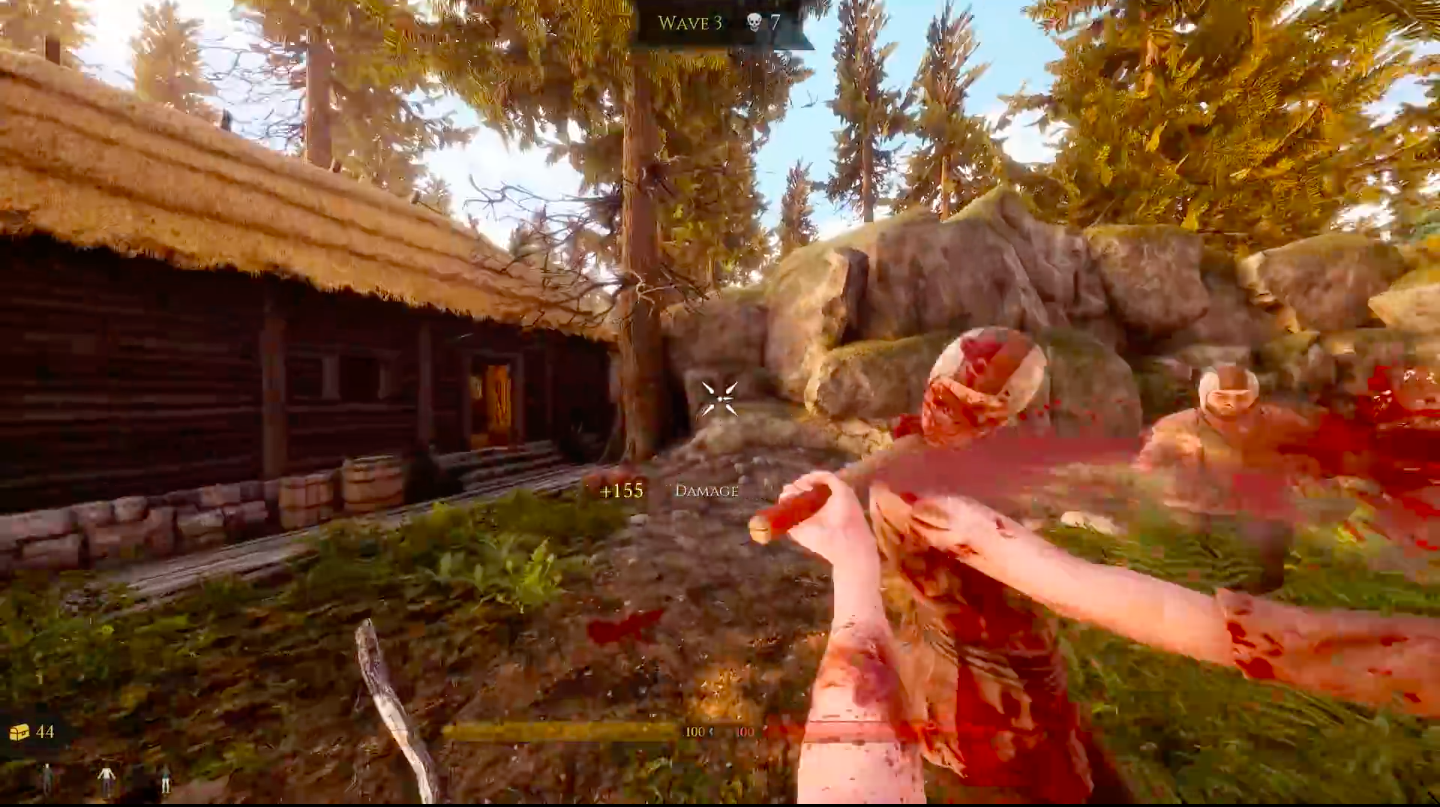 Horde Mode is a unique mode that is one of the most useful things available in the game. This isn't a player vs player mode, instead, you work your way through wave after wave of enemies to survive. This is by far the most effective game mode for grinding gold and XP if you can manage to survive till the end.
No matter which Mordhau game mode you prefer, Horde mode is going to be very useful to you. There's a simple reason for it, it is a great tool for developing your skills. Most of the time, when you want to practise a Battle Royale you have to play a full game every time. This means you have to go through the effort of a full game whenever you want to work on a particular aspect of the game. Players work out ways to bypass this, like dropping into Tilted Towers (Or Neo Tilted) to practise their firefighting in Fortnite, but practice is hard in general.
Horde mode allows you to take on wave after wave of enemy, this gives you space and opportunity to practise your abilities with any weapon. Don't neglect the Horde mode, it is both a great tool for grinding and practise.
Skirmish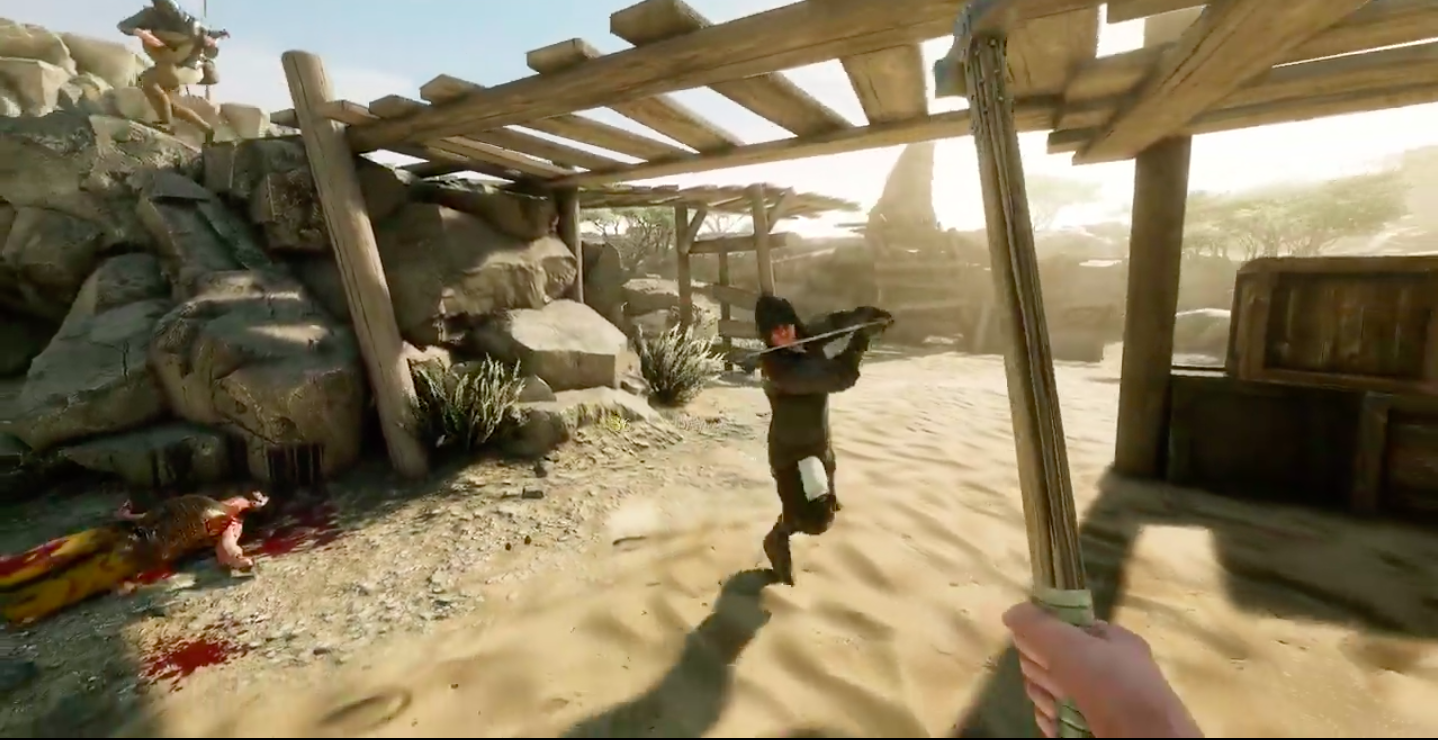 Skirmish is a Mordhau game mode that sits somewhere between a traditional Deathmatch and a Battle Royale. In this game, two teams are pitted against each other for a number of rounds. If you die during a round, you stay dead. After a few rounds, a team is declared a winner. With permanent death and bigger maps, this game is actually quite close to the Battle Royale experience. This makes it fun for playing in smaller bursts or for some action as an even bigger team.
This can be a great game mode to practise the survival aspects of a Battle Royale in. As well as being surrounded by a team of enemies, your death is permanent. Since the action is a little faster and with multiple rounds, this game mode does a great job of giving you space to practise the Battle Royale mode without having to hunt for equipment.
Deathmatch and Team Deathmatch
If you still have nostalgia for playing endless games of Halo 2, this is probably the game mode for you although it's lacking the kind of lobby-fun that could be had on an old Xbox. This is Deathmatch and Team Deathmatch, players are dropped into the map and fight either in teams or as a free for all.
What is nice about these game modes is what's good about the Duels game mode; practise. These are spaces for you to work on your combat. Duels are more specifically focused on your duelling and melee combat so it doesn't give you much space to play as cavalry or with ranged weapons. These games are a great space to work on your skills with those types of play. You can quickly move from match to match and polish your abilities.
Duels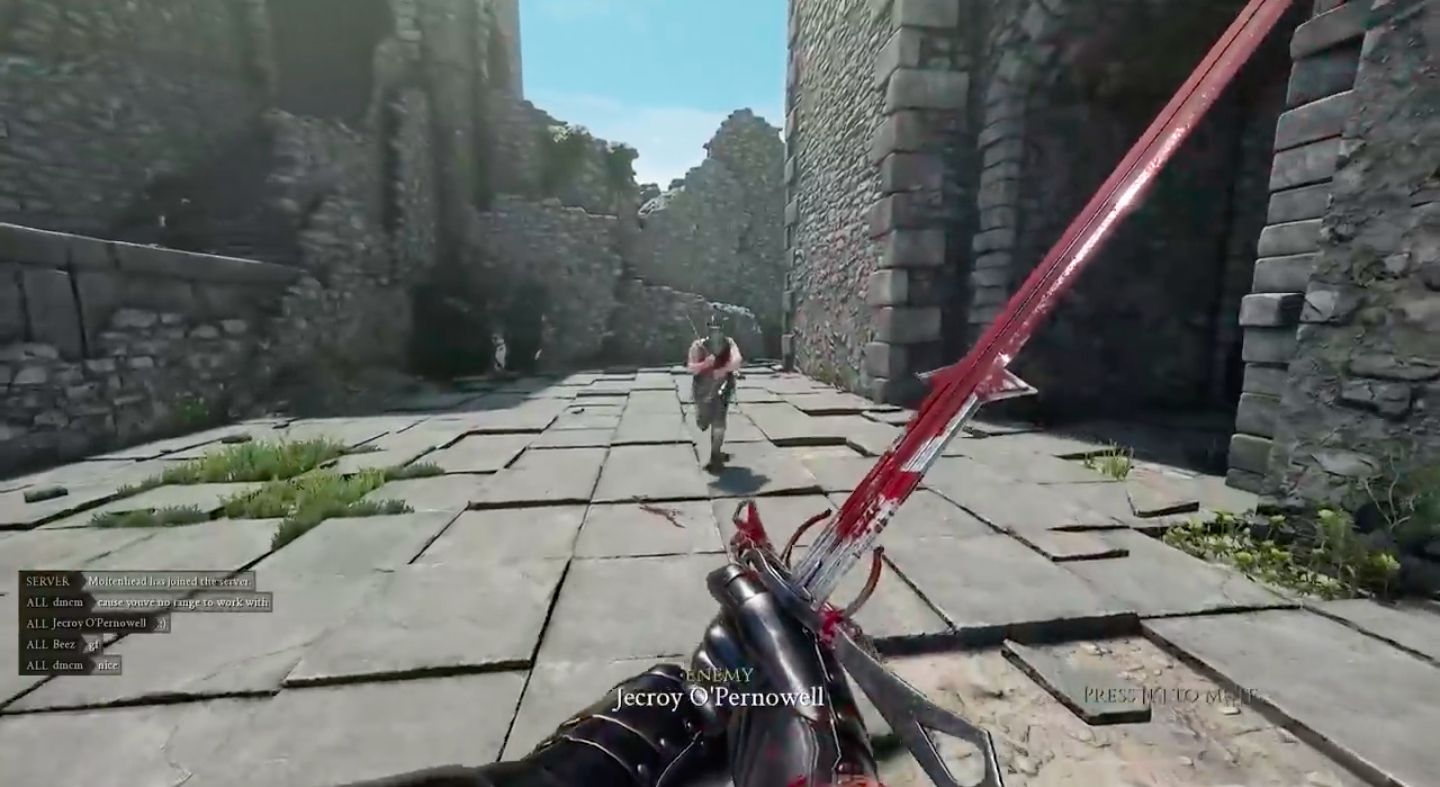 This isn't actually a proper game mode. Despite being mentioned all other guides, Duelling is currently a fan-created game mode. Developers have taken notice of the trend and are working on formally incorporating them into the game. For now, these are private servers that work under unofficial rules. You can find them in the Browser List quite easily since they're usually marked as "Duel" "Dueling" or "1 V 1".
The rules aren't official since this is a player organised game, but they are often accepted as;
Don't interfere with a 1v1 duel already ongoing.
Initiate a Duel before attacking, do this by getting their attention with a weapon flourish or Emote, if they reciprocate you get a fair start to a duel. This way both players start prepared and it is a fair fight.
A crouching player is healing, leave them alone.
If your duel is interrupted by another player being a jerk, your duel stops and you deal with them first.
These servers tend to be full of really skilled players. They're a great way to learn how the game works before heading into a Battle Royale.
Mordhau Game Modes Battle Royale
The main event, well for some. This Mordhau game mode is a Battle Royale and it carries the same usual mechanics that everyone is used to, from Fortnite to Spellbreak, there are some things that don't change. In this game mode, you're dropped in with 63 other players. The map then gradually shrinks until only one player is left alive.
This game mode is loot based so you will want to prioritise finding the equipment that you typically use in other games. While this isn't always possible, it will help you work with the muscle memory you have already developed. If you want to be less beholden to the RNG gods of loot, then the best thing to do is practise with multiple weapons. If you get enough experience in with different weapons, you'll be winning matches in no time.