When it comes to Mordhau maps, Camp is the main event. It is the primary map of Mordhau, the one used in all promotional materials. It is the best demonstration of just what makes Mordhau impressive. Even as more maps are added with every update, Camp remains the flagship area for Mordhau. It also happens to be one of the biggest and most fun places to play.
Camp manages to provide opportunities for every type of player to flourish. Engineers, Archers, Melee players, and Horseback players all have something to be doing. Camp is currently available in the Frontline, Deathmatch, Team Deathmatch, Horde, and Skirmish game modes. Essentially, you're going to be seeing a lot of Camp so you need to learn how to play there. As the Horde mode map, it is even the spot you'll need to spend a lot of time in to grind Gold and XP.
This map is large enough to allow any player multiple ways to get around. However, it also contains a few key points which funnel players. You should find these spots and use them to your advantage. Many players are overwhelmed by the space, but controlling the choke points in the map will help you control the entire map. No matter what type of player you are, you need to be using the best settings, keybinds, and getting the best frames per second as possible. Large maps like Camp are going to be taxing on your PC, so using the right set-up is essential.
Camp for Archers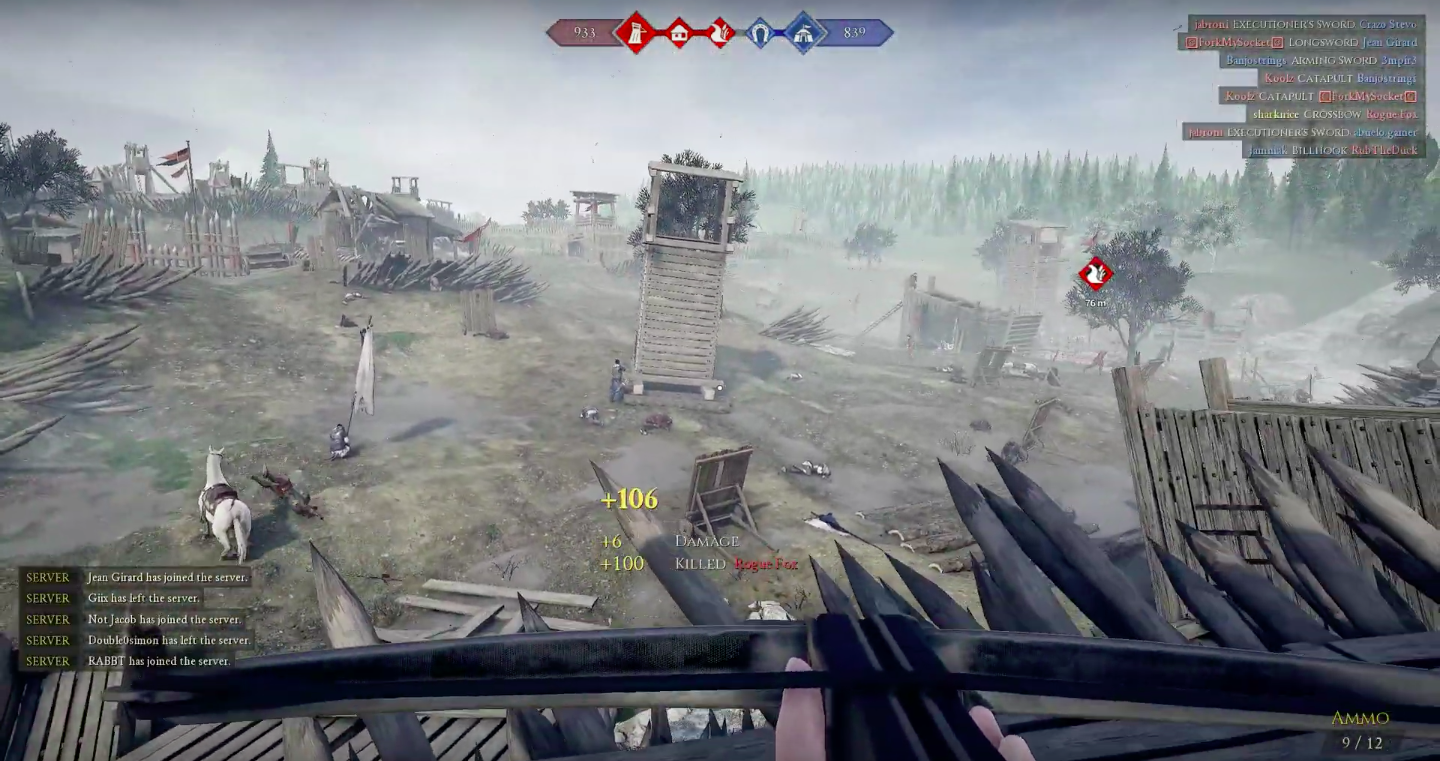 Camp is a great map for Archers. Skilled players will find a lot of opportunities. However, it is also a great map to practise Archery and train to learn how to be an effective ranged player. There are spots to suit any type of Archer on Camp and your strategy is going to depend on what type of archer you are. If you prefer the more mobile ranged weapons, then you need to stay relatively on the ground level and push forward with duelling players. The structures on either side provide a good base to push forward from. However, with a widespread out you need to keep moving. Be sure to use your speed to take out camped out enemy archers.
Since Camp accommodates Archers quite well, you need to be on the lookout for opposing Archers. Make sure you're using the right perks to take on other Ranged players.
Camping Out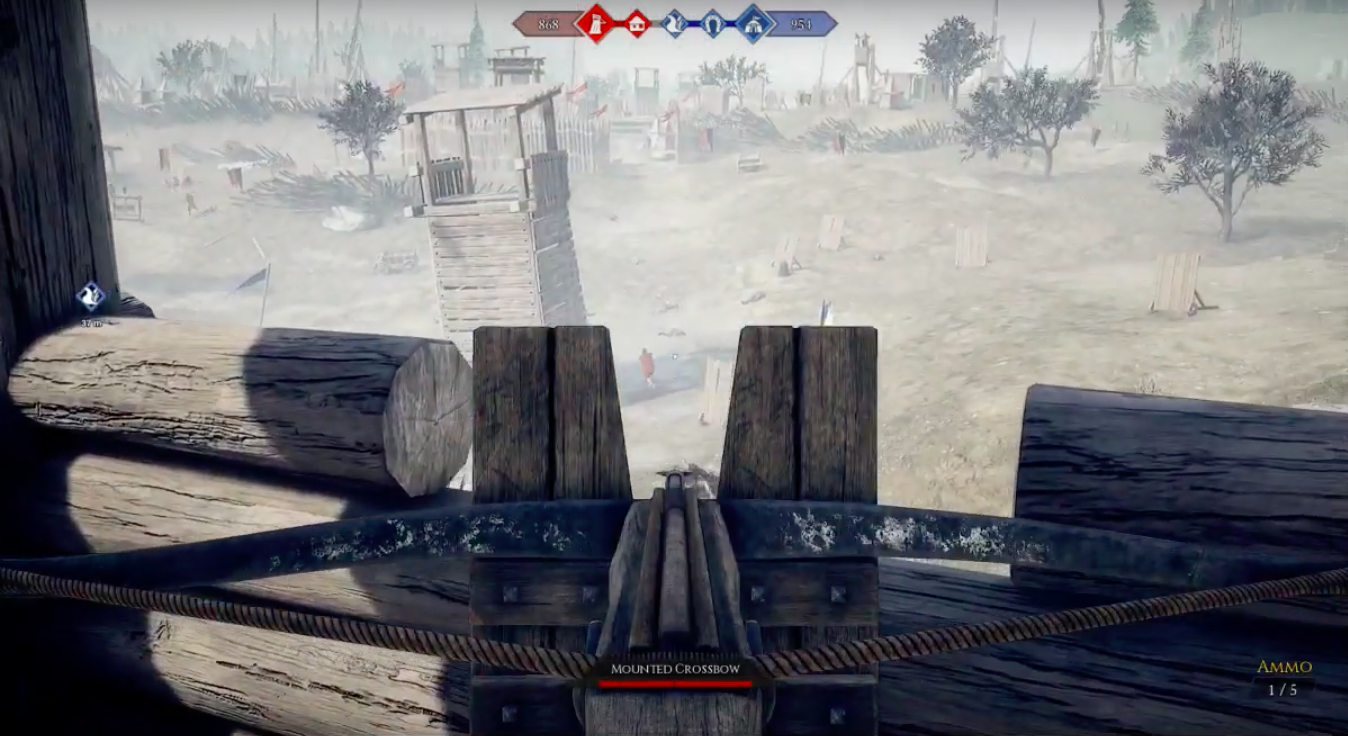 If you prefer to be a more exact archer with a heavier weapon, there are some towers that are perfect. You essentially use the same gameplay as in Horde mode to take down players in this way. You will need to stay mobile enough to restock, but Camp provides plenty of spaces to camp out. Holding one of these towers can help your team but remember to push forward. A team that doesn't take advantage of a situation can easily be pushed back into a choke point. While you have the space to get yourself out of the immediate action, don't become complacent. You need to stay with your team to be effective.
Camp allows many different players to prosper, so you need to be aware of a few different dangers. Taking a tower will help you avoid and counter horseplayers. Use your position to deal damage to horses and help your duelling team members stay alive.
Horseback Players and Engineers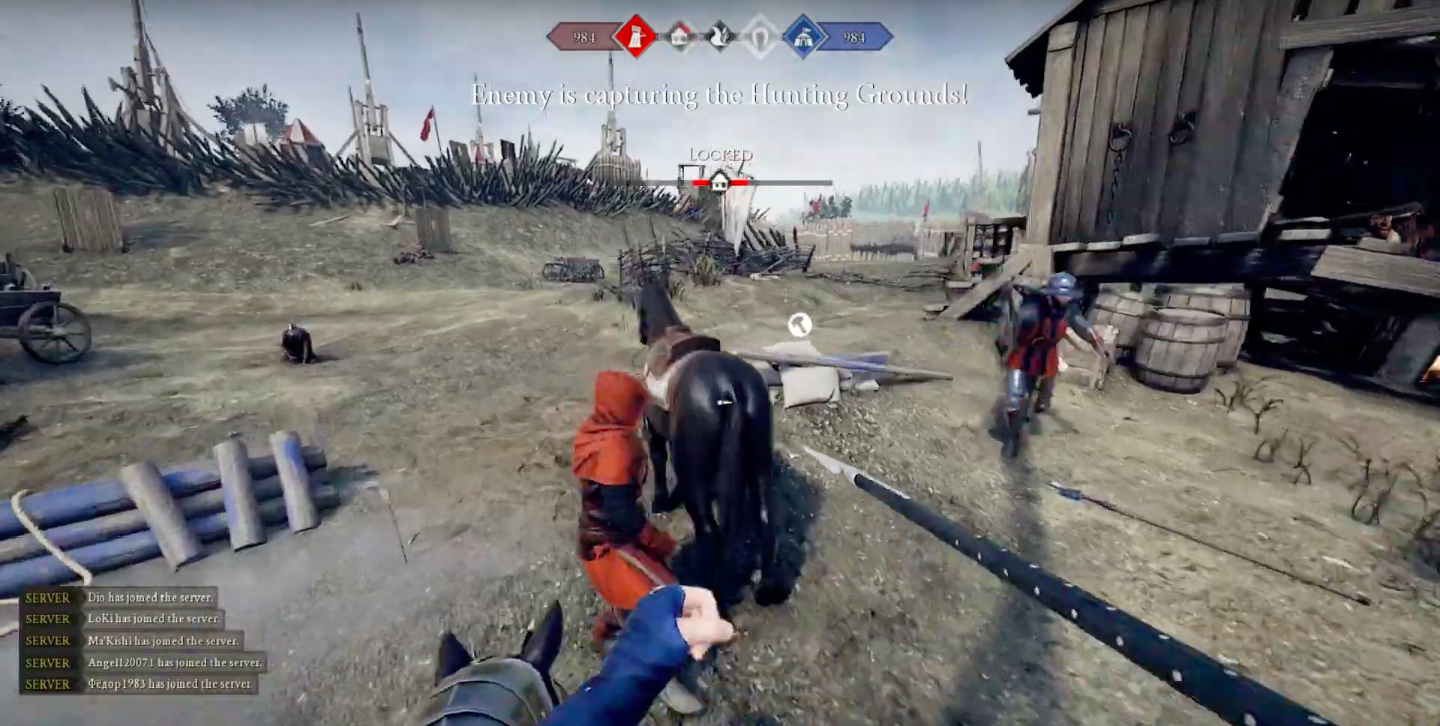 Camp provides a great layout for anyone who goes straight for horses in a Mordhau game. The map is wide open so it allows for textbook Horseback gameplay. You should stick to the basics on Camp. Stay moving and reactive. If you allow yourself to be trapped in, you'll take some serious damage. Avoid large concentrations of duelling players if you want to keep your horse alive. Those chokepoints can easily pen you in. You also need to stay aware of Archers.
The key to succeeding as a Horseback player on Camp is to take advantage of the space. Big maps give horses a big advantage, you need to make the most out of it. Retreat often. This might seem counterproductive but it gives you the opportunity to heal up and avoid becoming stranded with a dead horse. Getting out of harms way after swooping in for a kill will keep you alive in Camp and help you win the game.
Engineers of Camp have a harder job than some other players. The massive size of the map makes it quite easy to avoid your buildings, so you need to place them in the right spots. Use spikes to take out horseplayers that have been sweeping around like they own the place. If you prefer to use a mounted crossbow, take advantage of choke points and towers to really set yourself up to do some damage. You should consider carrying a shield or decent melee weapon for self-defence on camp, since your buildings won't always be helpful.
Camp for Melee Players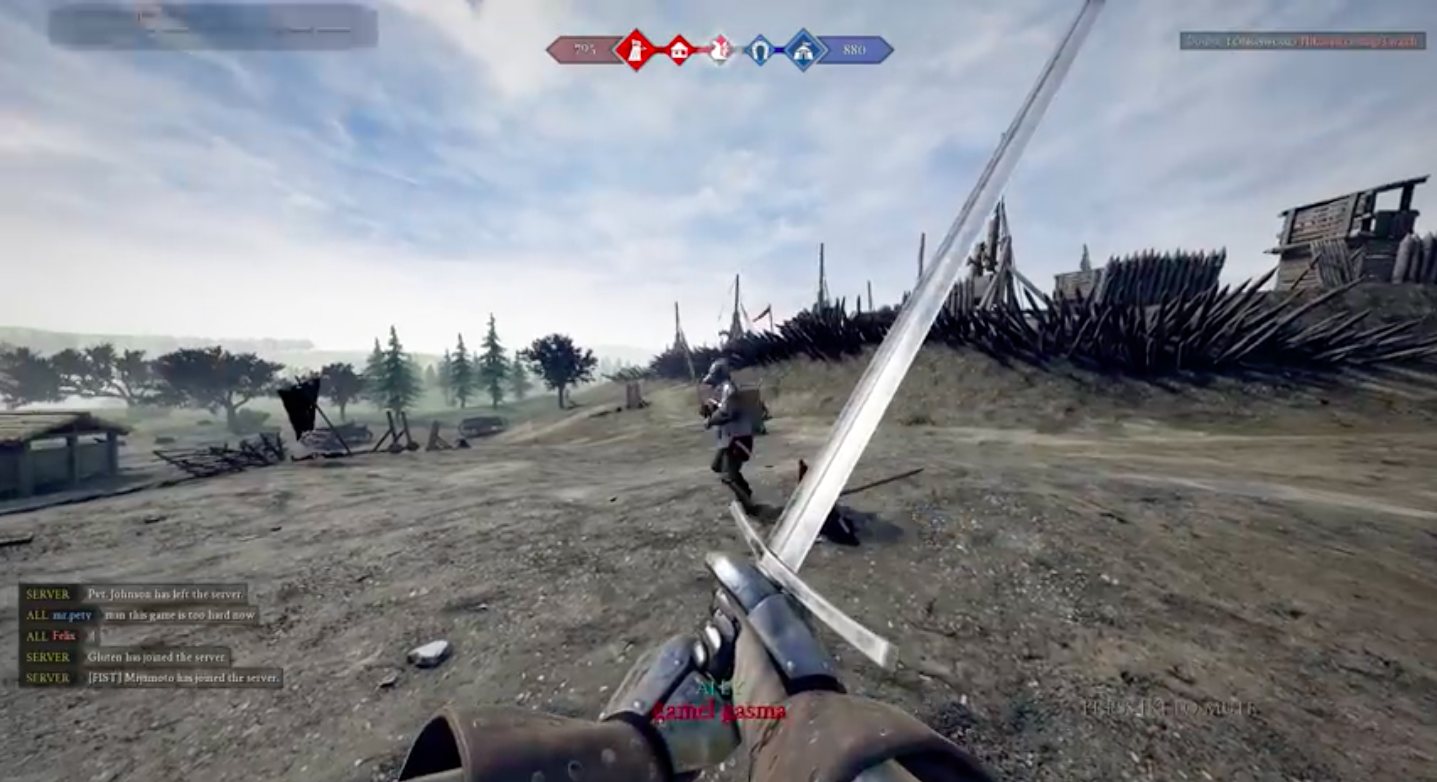 Camp's huge and wide open spaces can occasionally make melee players feel like they're fish in a barrel. Horses sweeping through and archers in towers can become frustrating. The key to countering them is to pick your battles. Since the map is so large, it really isn't the place for advanced and intricate duels. Your duelling skills will come in handy, but don't be tempted to get weighed down in a one on one. Chances are, some other player is going to break up your party before either of you gets a good hit in.
You have to be willing to play a little dirty. Allow your engineers to take care of horses and stick to damaging the horse rather than the player. Stay mobile around the map to flank around others duelling and open the map up. You also need to push forward and try to force the other team towards a chokepoint. The open space is helpful, but it doesn't lend itself to progress. Putting pressure on a team's melee players will force their archers and horseback players into an uncomfortable position. Then your team can take victory.
Camp is a big map that provides a viable option of play for every type of player. The key to winning matches on Camp is to use the space provided to your advantage. This means using the entire map while on horseback, taking high positions as an archer, using the chokepoints as an engineer, and pushing through the space as a Melee player. If you've got your strategy down and you're running the best settings for Mordhau that you can, you should be able to win plenty of matches on Camp.