Mordhau has a deep and rewarding dueling system that tends to grab all of the attention in the game. It's hard not to have fun, dueling, slicing off the heads of enemies is a lot more eye-catching than archery. However, when done properly an archer can do a lot of damage in Mordhau. In team games, you should definitely try to have at least one effective archer on your team. You might not have sniper rifles and the like available to you like in Fortnite or Apex Legends, but it is possible to be effective as an archer if you know what you're doing.
A skilled archer can dominate a battlefield, but one without much ability can essentially be useless. It isn't the most action-packed style of play. You might have to go some time in-between kills. If you think you have the patience for it, playing as an Archer can have its advantages.
To do the most damage as an Archer, you need your settings optimized for this style of play, the right weapons in your character class, and knowledge of tactics for an archer in Mordhau.
The Right Perks for a Mordhau Archer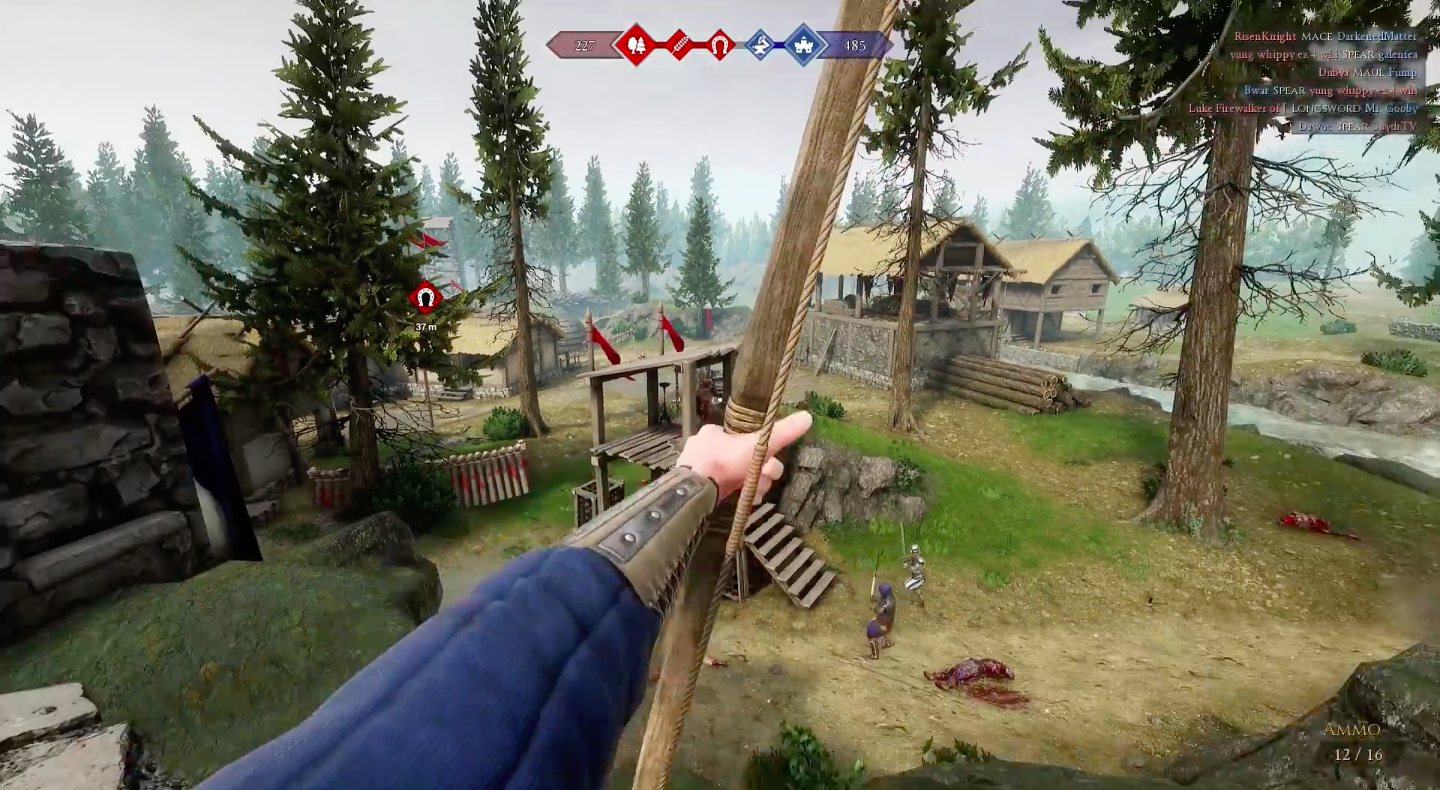 When building your character class, you need to make it specific to being an Archer. Some perks are helpful, but they won't be much use to an Archer. There are really only two perks that are specifically designed for archery; Ranger and Huntsman.
Ranger gives you increased movement speed when you're aiming a bow. Since the Longbow and Recurve Bow won't let you aim forever, mobility while holding the string your bow is important. This skill can help you hit more shots, particularly important if you're a slow archer. With a crossbow, this perk is pretty much essential. Since you can be permanently aiming with that weapon, it really opens things up to be aiming and moving.
The second Perk to help out Archers is Huntsman. This one is kind of self-explanatory, it increases the damage down from bows and ranged attacks against heads and torsos of other players with a quiver. With this perk, you will do a considerable amount of extra damage against other archers. When you're playing with a ranged weapon, you should be capable of avoiding or escaping melee attackers. However, other ranged players are going to be a hassle.
With this perk you can easily take down other archers, minimizing the main threat to you. Both of these perks are stand-out choices for Archers, you should prioritize them over armor in your character loadout.
Tactics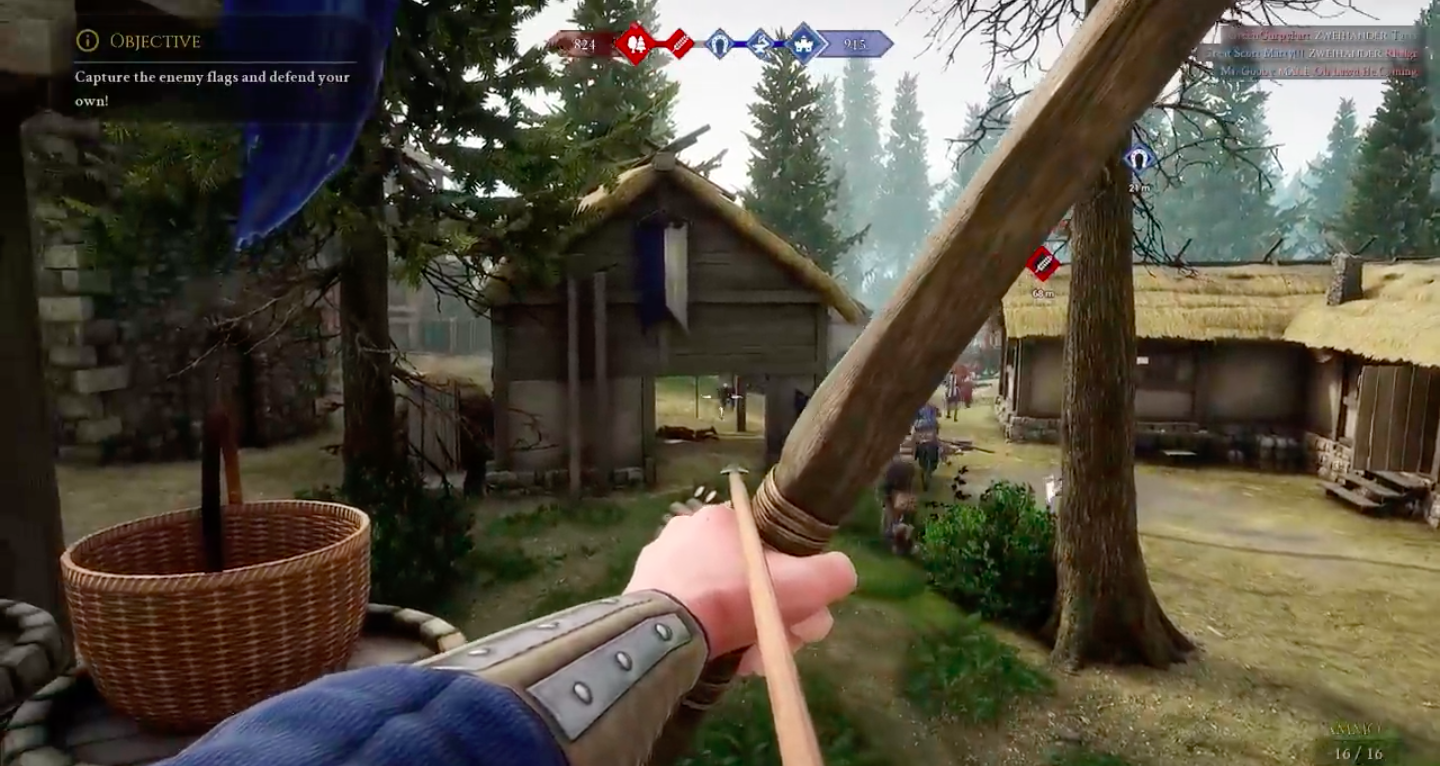 Playing as an archer is quite different from playing as a knight or swordsman, there are different strategies entirely. These are some of the main pointers you need to be an effective archer.
Stay Close to Ammo – You're limited by the amount of ammo you can carry. No other type of player is, which is a bit of a disadvantage. Because of this, you need to stay close to ammo. Running out could end your game, make sure you stay safe and close enough to reach ammo when necessary
Be Aware of Bullet Drop – You might not be firing out actual bullets, but your projectiles still drop. This mainly applies to the Recurve Bow, but the Longbow can also run into this problem when aiming at a Long-Range. Be aware of this and adjust your aim accordingly. The Crossbow doesn't have this problem!
Archers are Your Targets – Other Archers aren't your comrades for sticking with the same weapons, they're your mortal enemies. When you're playing as a team, it is your responsibility to deal with the other Archers while your Melee teammates take on the duels.
Duck – When dealing with other Archers, the Huntsman perk is your best friend. Your second best friend though is ducking. Just after you fire your bow, duck or move. It is a simple tactic since Mordhau makes distance aiming harder you're likely to escape unharmed.
Variation – If you repeat the same movements, you'll become easy to target and predict. Mix up your movements, peek from different places, stay mobile. Do whatever you can to stay hard to pin down.
When Not to Be an Archer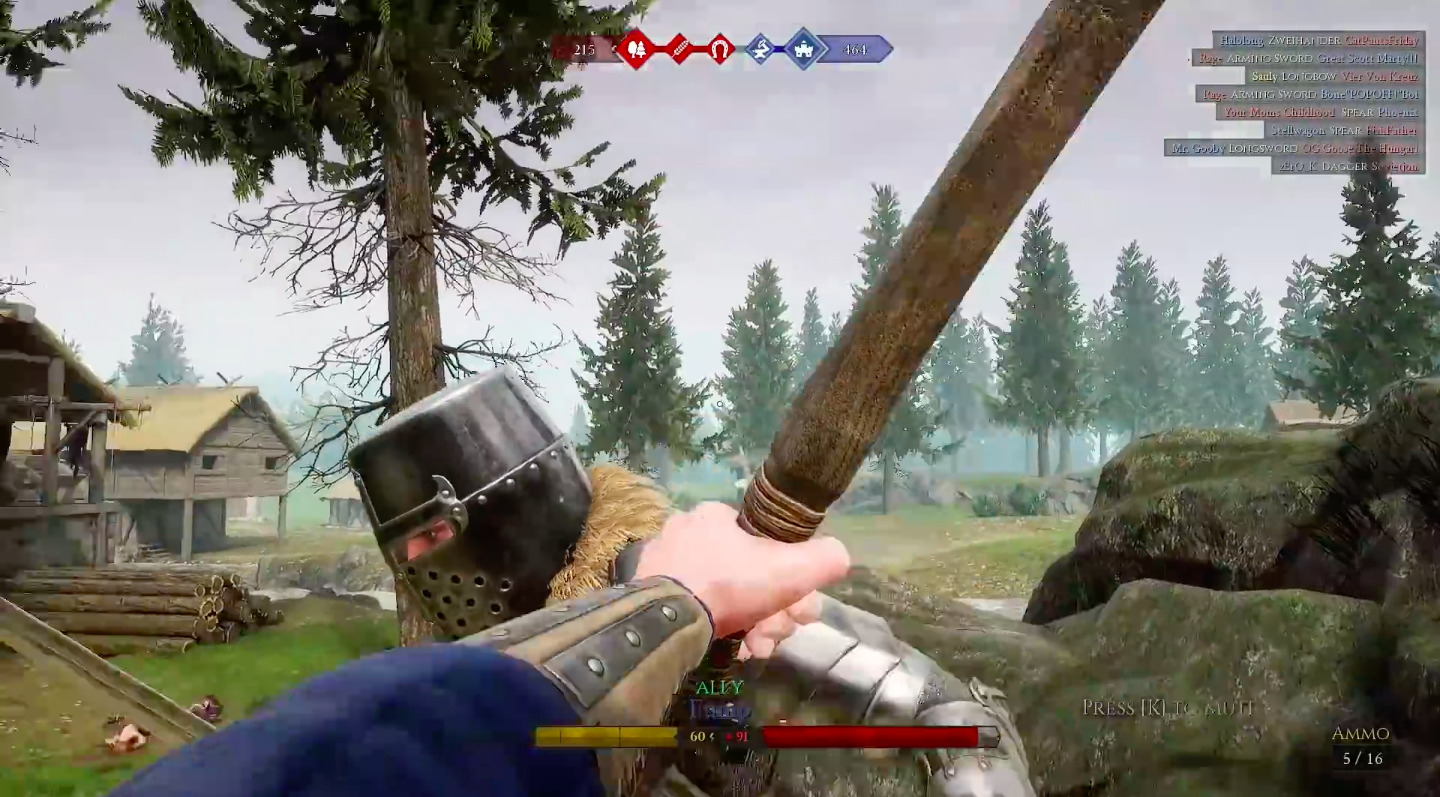 Playing as an Archer is fun, but staying as one isn't always your decision. Sometimes it's taken out of your hands and a melee fight breaks out around you. An important tactic is to know when to engage in a melee fight. You need to be able to rely on yourself for some defense, prepare to do some melee fighting even if your team is supposed to protect you. 
Archers definitely have a unique experience in Mordhau. With the right tactics and some experience, you can dominate the long-range and win more games in Mordhau.