Mordhau is something of a throwback. It is an ambitious game that was funded primarily with a Kickstarter and has managed to release on time while meeting all of the expectations of it. It is a medieval melee game based around a deep and complicated combat system. Modes available include more traditional games like Deathmatch and Team Deathmatch, but not wanting to be left out it also features a 64 Player battle Royale mode. It is this ability to cater to everyone's tastes that is making Mordhau a hit.
Mordhau was originally funded as a Kickstarter project, rather than selling early access or cosmetics throughout its development like other titles. Last month, the game finally released. Its journey through early access took just about long as they originally planned too, releasing more or less on schedule.
Mordhau is played entirely in first person. Like other Battle Royales, the key is to just murder everyone else on the screen so you're the only one left.  What's different about Mordhau is the settings. While the world it takes place in is fictional and not entirely tied to historical reality, it is going for realism. The action and combat system are realistic and true to the weapons available in the game's historical counterparts. Combat is a brutal and engrossing experience.
Medieval Combat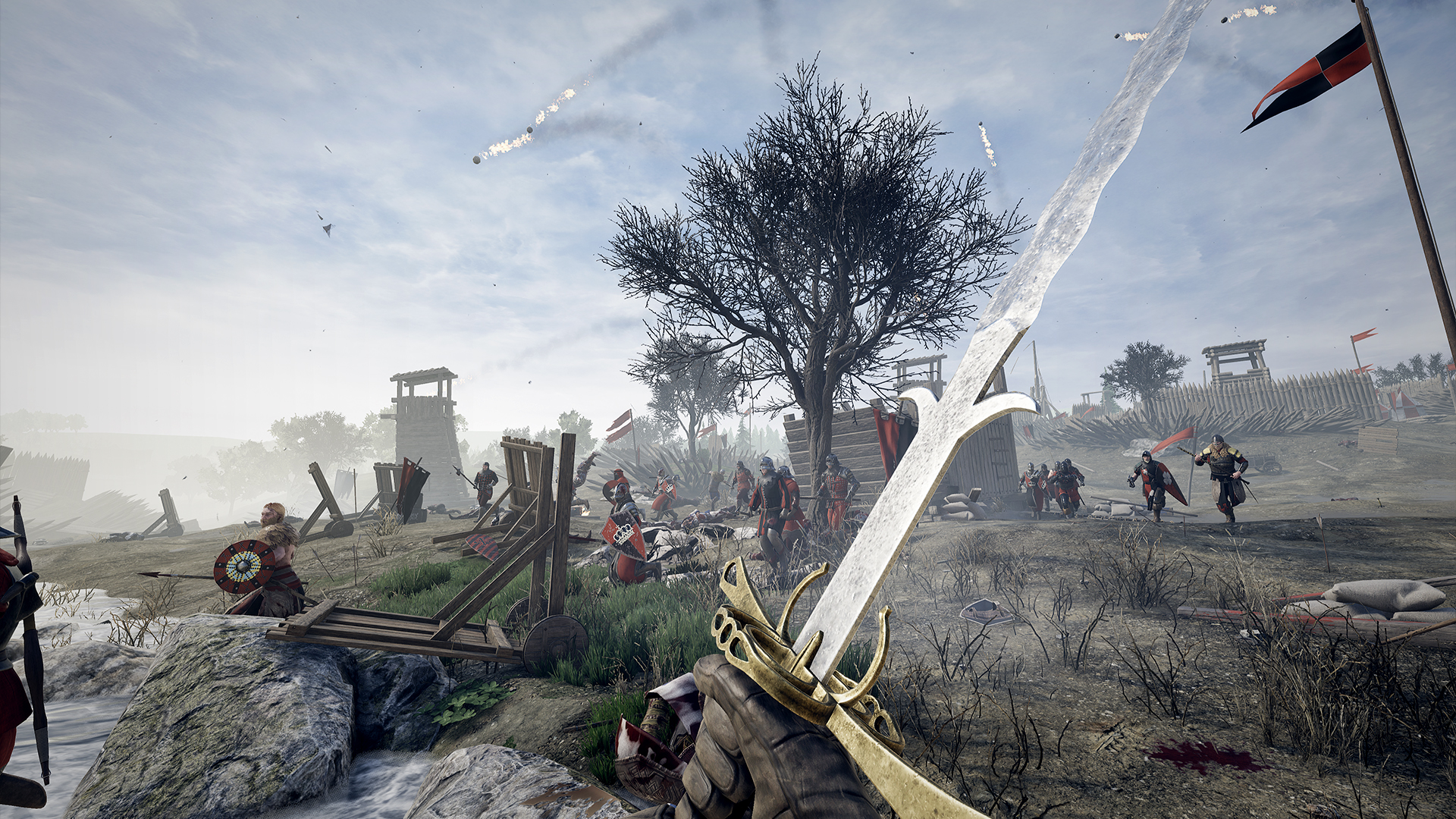 Mordhau isn't as cartoony as Fortnite or a sci-fi based game like Apex Legends. Even within realistic Battle Royales, Mordhau's brutalist gameplay sets it apart. Weapons on offer are mainly swords, arrows, axes and another typical medieval fare. There is also siege gameplay available featuring entirely different projectile weapons. Compared with the usual arsenal of guns and grenades it really sets Mordhau apart from the crowd.
The melee combat system of the game is the main attraction. No matter what weapon you use, the response of enemies to your blows is realistic. With the right sword strike, you can sever limbs. This makes actually fighting quite hard since there is such a high skill level. This level of realism is still balanced with gameplay. An entirely realistic medieval combat system would be pretty hard to map onto a keyboard. The game is realistic but there have been some changes to keep the gameplay entertaining. These are definitely worth it, the result is a good balance of realism and fun gameplay.
The combat in the game is skill based which gives you plenty of opportunities for customization. There are many different load-outs available to players, so you will be able to mix and match depending on how you like to play. This customization even extends to your character's look. There are plenty of cosmetic items to unlock and personalize your experience. There is a lot of content in the game available without needing microtransactions either, a nice break compared to other Battle Royales.
Should You Be Playing Mordhau?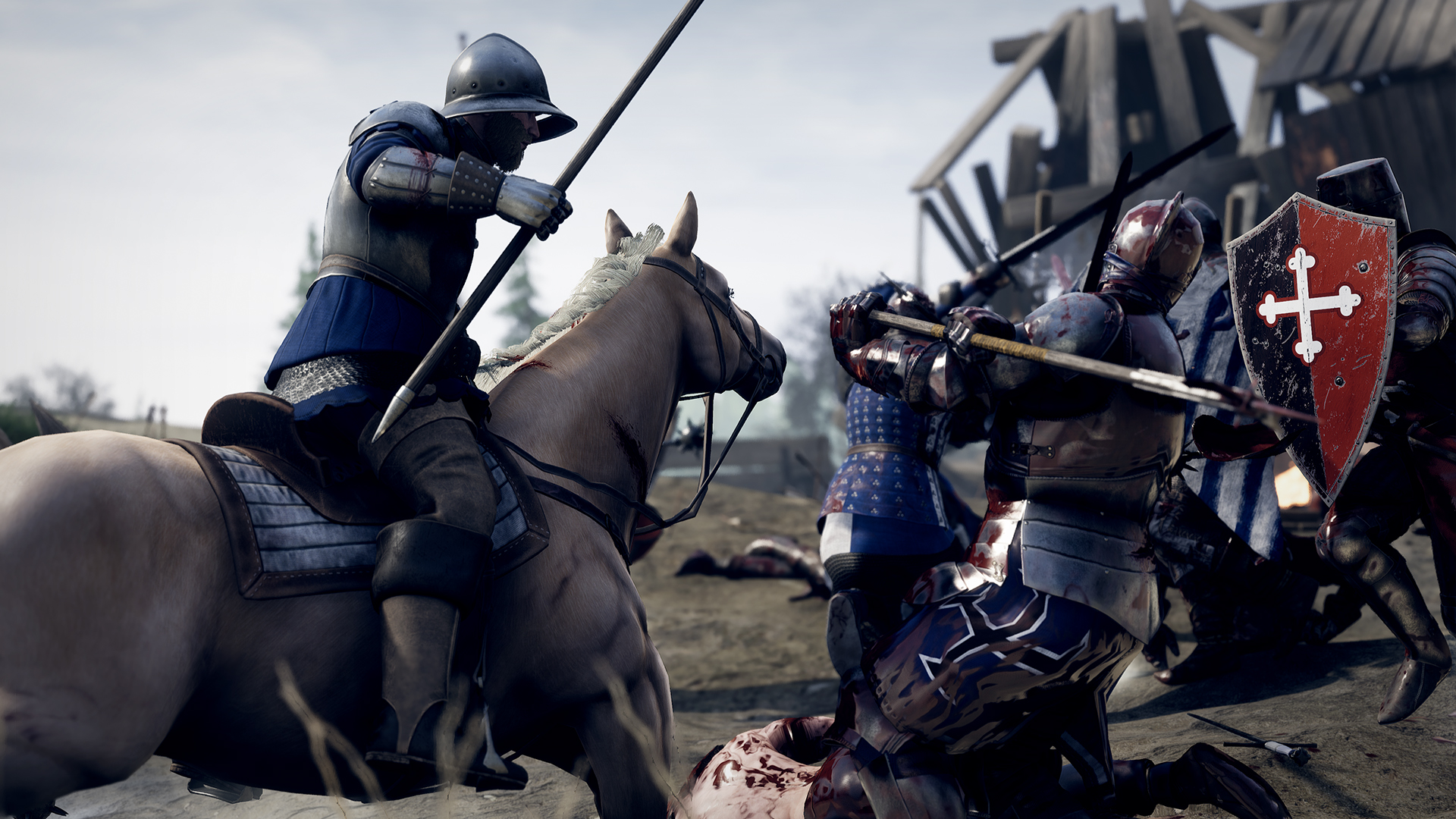 Mordhau's gameplay won't be for everyone. It is vastly different from other Battle Royale games on the market. The setting and combat are unique. For players who enjoy medieval settings, the combat system is rich and rewarding. Mordhau isn't a game you can as much fun with playing casually as Fortnite. However, for those willing to put some time into learning the specifics of its combat it will be rewarding.
Players who enjoy the Battle Royale format but are sick of developers re-iterating the same Fortnite/PUBG-like games will definitely find Mordhau to be a breath of fresh air. There isn't anything else like it in the realm of Battle Royales.