PUBG's latest Season is finally here, and it looks to be a big one. PUBG is one of the older Battle Royales, and the only one to really maintain its player base in the face of challenges from Fortnite, Apex Legends, and others. While things have slowed down in recent weeks, the game now looks as alive as ever! PUBG Season 6 brings a brand new map with a unique feel and style, new vehicles, weapons, everything has had a refresher. If you've been out of PUBG for a little, Season 6 is a great time to jump back in.
PUBG Season 6 is currently only available in the test server. This is pretty standard for PUBG, big new features are tested a little bit before they're unleashed on the entire game. However, along with the update was an addition to the regular game, a new glider vehicle. Otherwise, Season 6 has plenty of content for you to get in to.
What's New in PUBG Season 6?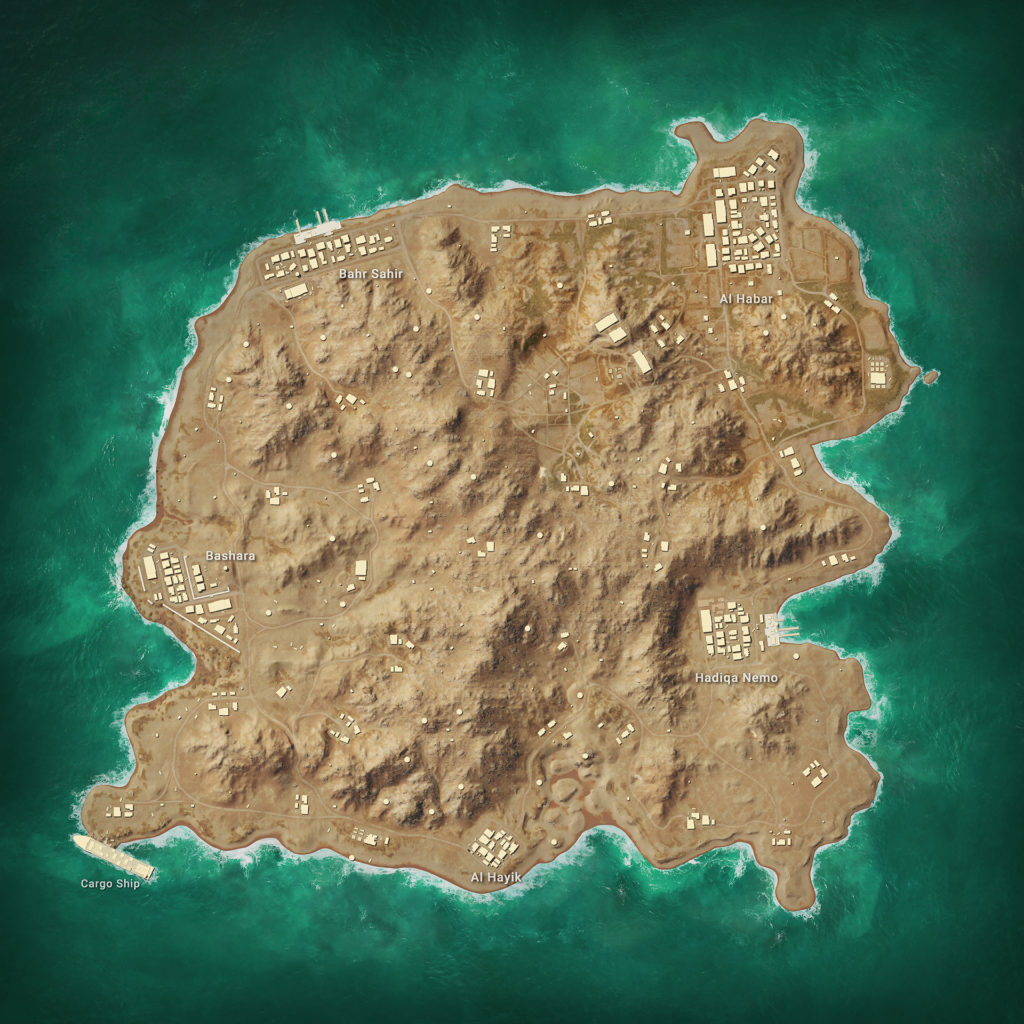 New PUBG Seasons can have a lot of content added, so you might end up missing some. This is a breakdown of everything new in the game, including PUBG Season 6's new map and mode.
Karakin – New Map
The big addition is the brand new map. This one even feels different from what we've seen before. This is what you can expect:
This is a small map! It's only 2 x 2 KM. So this is really a lot smaller than what we've previously seen, as this fan-made comparison with Erangel
The terrain is wide open. There are few places to hide here.
It's a 64 player map, but this is still quite a lot for the place's size. This is a very tense map to play.
A variety of spaces to play in. There are both urban areas and wide-open terrain. It is a desolate place that offers players a lot of action.
Certain walls and surfaces will allow for bullet penetration. This allows you to make holes to see through walls, or even just affect the environment on this map.
The Black Zone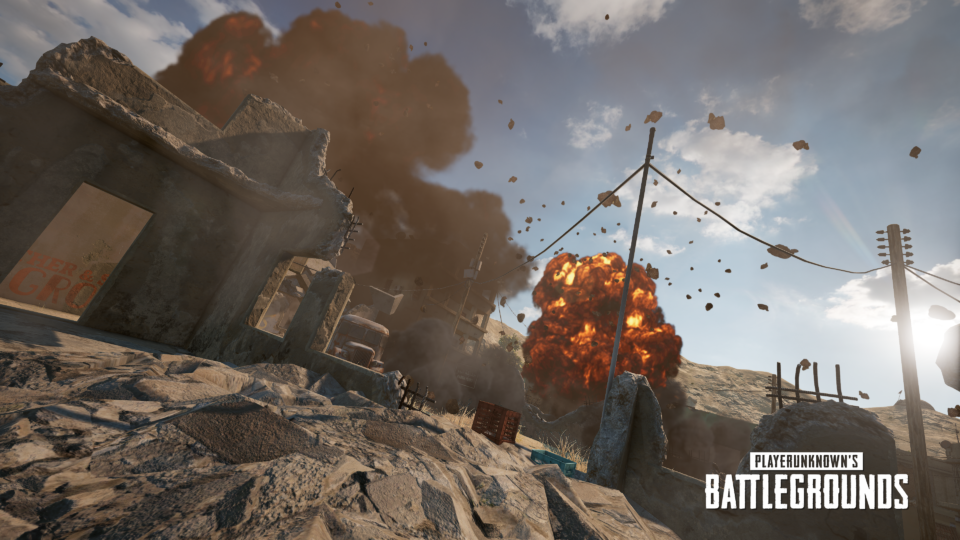 This is a new way to play that is available only on PUBG Season 6's brand new map Karakin. This is how it works:
The Black Zone pushes players out of buildings, preventing the normal locked down PUBG style of play.
Hazards drop in random spots. These can completely destroy entire towns and compounds.
The map changes its layout every game with this system, random areas will be reduced to rubble.
A siren indicates that you're in the purple circle which marks a place that's going to be under fire.
X's will mark destroyed areas on your mini-maps.
This is definitely something different. If you're after a change of pace from PUBG, then this game mode will be for you.
Sticky Bombs – Karakin Weapon
Karakin is a pretty big update. As well as an exclusive mode, we've exclusive weapons to play around with. This is the Sticky bomb, a new deployable weapon that you use on this map in PUBG Season 6. This is how it works:
Specific walls and floors have 'breach points'. This means they can be destroyed by players when they use a Sticky Bomb.
You can use these offensively.
You can also use them to affect the environment, such as opening up more lines of sight or staging an ambush.
Secret areas are accessible using sticky bombs on surfaces that are sealed in.
That's about all there is for Karakin, but it is clear that this new map has a lot more going on than PUBG's normal additions.
Other New Additions with PUBG Season 6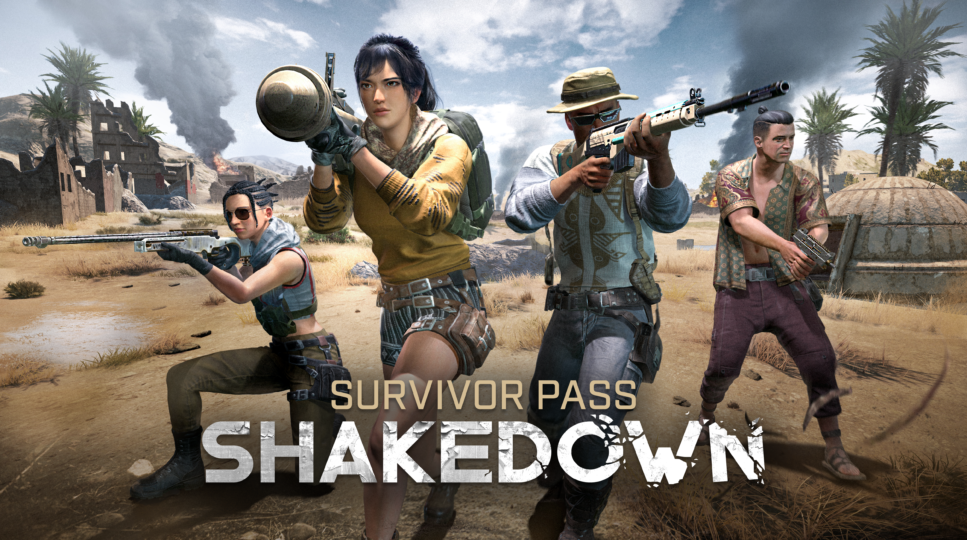 The new map is the main event, but PUBG Season 6 is bringing plenty more to the game than just that. These are the other major additions.
Survivor's Pass Shakedown – There is a new survivor's pass for PUBG Season 6. As with previous seasons, this gives you a progression of tiers to work through with cosmetic in-game rewards.
Firing Mode Changes – You can now set a second firing mode preference for AR and SMGs. This means you can hop between bursts and single shots or auto fire.
Matchmaking – Vikendi has been removed from the general pool of maps to make room for Karakin. This is to keep player counts and wait times for games high while adding anew map in. It won't be gone forever and there are plans to rotate maps over time.
A lot of small optimization improvements and bug fixes.
Motor Glider
This is a new vehicle in the game.
10 Gliders spawn over each game, there are 40 potential locations for the gliders. We'll have a guide for their locations available soon.
Glider has two seats, one for the pilot and one for the passenger.
The passenger can use any of their weapons to defend the plain.
You need to get your speed up to take off. Once you're going at 65 km/h, you can take off the ground.
The glider consumes fuel. However, this is tied to your speed. The more you speed up the more fuel you're going to use. It's worthwhile getting a feel for this mechanic so you can judge how much fuel you're using.
You can go as high as you want, but your engine will struggle at higher positions.
That's everything that's new with PUBG Season 6. While a band new season does mean a lot of change and excitement, you should still make sure you're running the best PUBG settings. This can give you an edge in those tense battles on the new map. You can also check out some PUBG streams if you're looking to see what Season 6 has to offer!