PUBG is a slower and more thoughtful Battle Royale that tasks players with thinking more strategically than Spellbreak or Fortnite. The maps are bigger, and the action a little more subdued. Something else it has above most other Battle Royales though is the vehicles. There are loads of PUBG vehicles available. You need to be able to make the most out of them if you want to win more matches and finish your survivor's pass for each season.
The vehicles in PUBG are updated fairly frequently so the balance is adjusted often. The PUBG vehicles are as big of a part of the strategy as weapons or healing, you need to know how to properly use each. Learning what each vehicle does and when it is right to use them is important if you want to progress in the game.
PUBG Vehicles Guide
 Aquarail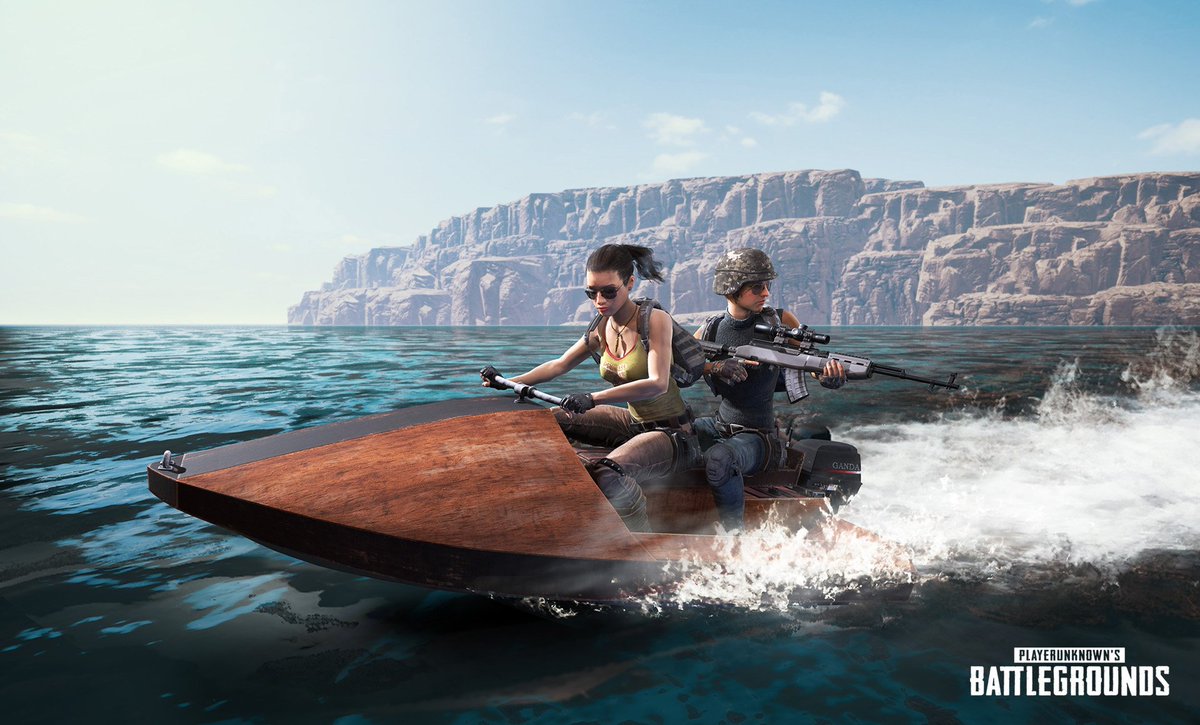 The Aquarail is one of two vehicles capable of being used in water. This is a two-seater so there's space for a teammate. The controls are pretty much perfect so it shouldn't give you too much trouble. However, its low HP makes it a vulnerable target so you shouldn't rely on it for an escape. Rather than being used strategically, since the Aquarail is the only water PUBG vehicle so it is more of a utility.
Speedboat
The boat is very useful for traversing the oceans and rivers in PUBG. You'll find it most useful on Erangel as the map has the potential to have Military Island zones. You can usually count on someone or a team camping the bridges waiting to light up an approaching vehicle. And depending on your position and the zone, swimming may not be a viable option. The speedboat allows you to traverse the waterway between the islands and land safely. The speedboats on the other maps are used much less frequently but can still serve similar purposes.
Buggy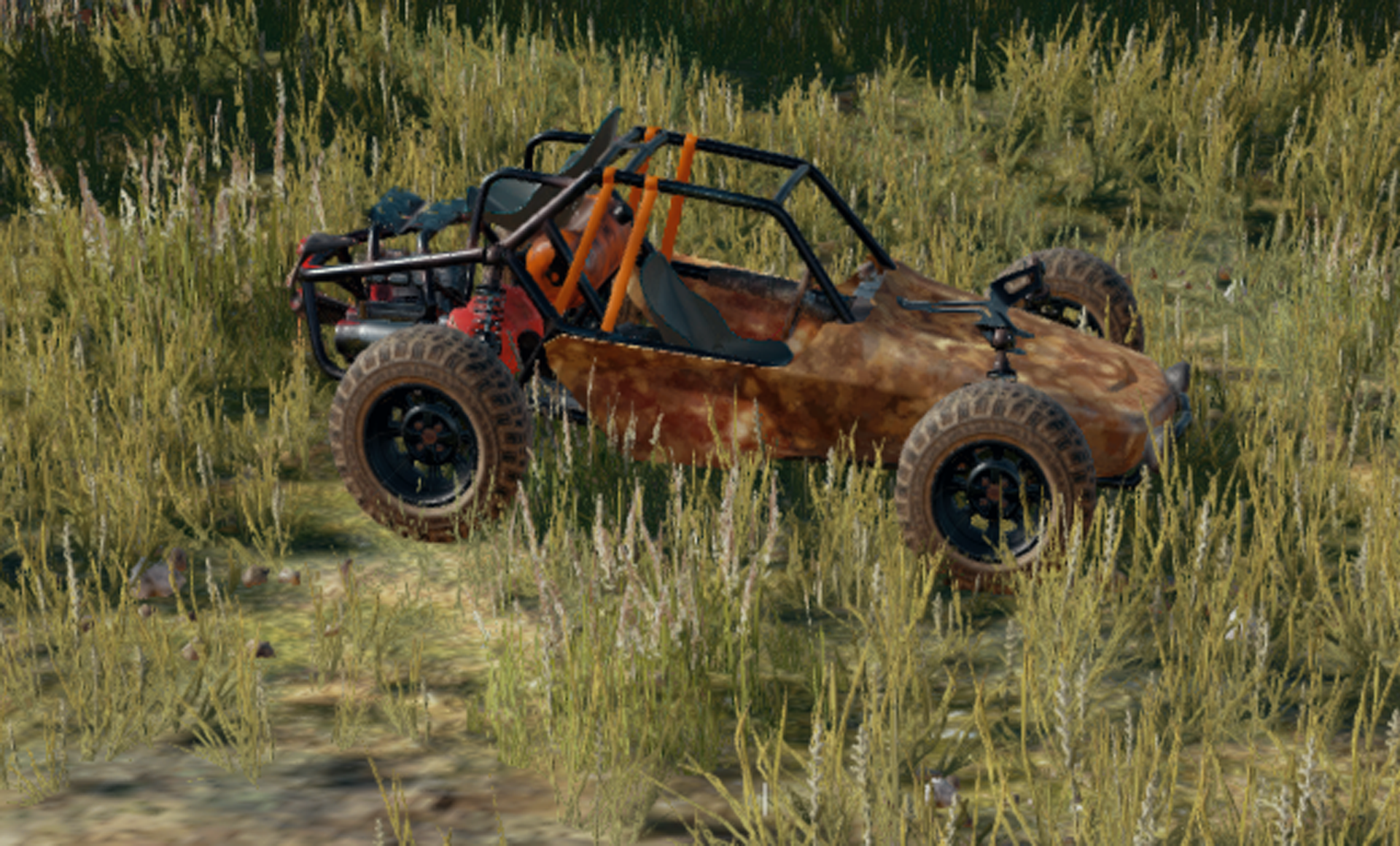 The Buggy is another two-seater PUBG vehicle with good handling. It isn't quite as responsive as the Aquarail, but as a land vehicle, it is one of the easier ones to control. Its speed is nothing special but fast enough. The second player in a Buggy is left completely exposed to the elements. The vehicle itself barely has any HP either. This makes the Buggy quite useful for moving around the map, but not for staying alive. If you're anticipating running into other players you should be sure that you've got some healing items, the Buggy is just for transport.
Dacia
The Dacia is a larger PUBG vehicle with the capacity for four players. It has a low HP but is relatively well-protected while you're actually driving it. It is a pretty fast way to get about, it is only outdone by the motorcycle. Since the Dacia offers much greater protection though it is sometimes more useful than the Motorcycle. This fast vehicle is useful for getting around quickly, even when under fire. The key is to keep it moving to prevent getting too damaged.
Motorcycle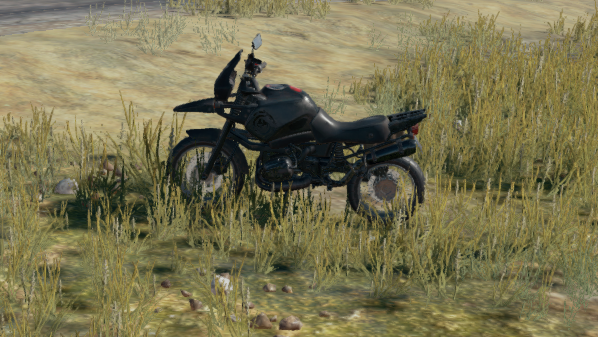 Out of all of the PUBG vehicles, the Motorcycle is the fastest. It is a pretty useful vehicle for getting around since it can function in any terrain. It is a bit harder to drive than most vehicles, requiring you to stay balanced to stay safe. As a fast way to travel the motorcycle is the best option for traversing the map. However, the trade-off is safety. Much like the Dacia, the key is to stay away from gunfire with its speed.
Mirado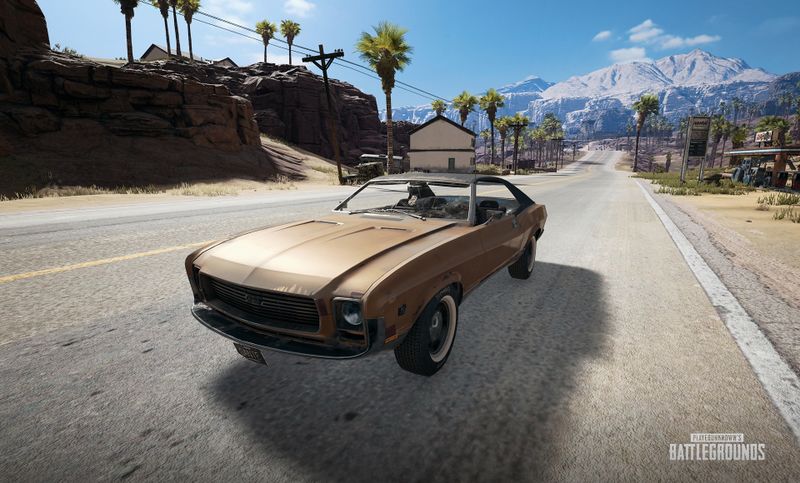 The Mirado comes in two variations, one with a top and one without. One of these obviously offers more protection, but less style. It seats four people and has a really high HP. This makes the covered version a good choice for getting through active battle sites, most attacks won't do much damage to it. It is also relatively fast. The main drawback with the Mirado is that it is difficult to use off-road. If you're relying on this PUBG vehicle, you need to try and stay safe on roads.
Minibus
The Minibus is a hassle. It moves really slowly and it is huge. Essentially, it is a slow-moving giant target. It has a high HP, but it still isn't enough to keep it safe from the attacks that will be coming your way. While it seats six people and manages okay off-road, it is a really bad choice of PUBG vehicle. You should avoid this one wherever possible.
Pickup

The Pickup truck is a great PUBG vehicle for going off-road in PUBG! That makes it useful for avoiding those dangerous roads. However, its HP is relatively low. It is faster than it looks which should even out this problem. The pickup can also seat four people, if you find the version with a covered back then these four are all in relative safety, making it a better choice for mass transit.
On the Sanhok map, the Pickup has a variant called the Rony. This is pretty much the same as the normal truck but it has a lighter build making it easier to control. 
Scooter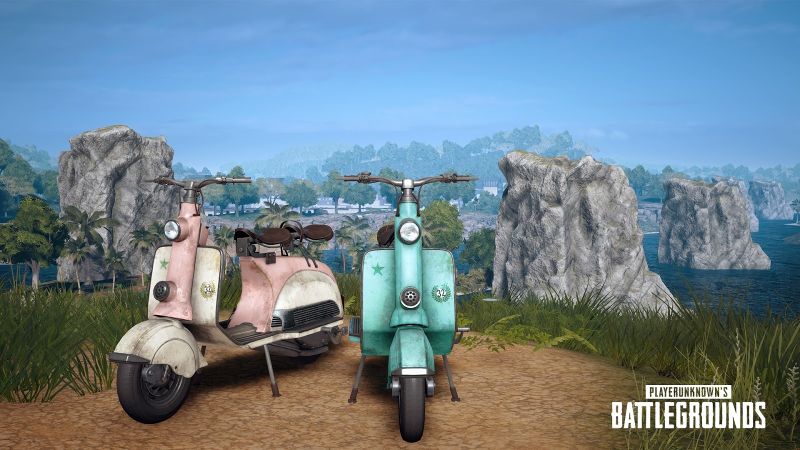 The Scooter isn't a PUBG vehicle you should ever look for. It is like the motorcycle, except it is slower and it has less HP! It does manage okay off-road which is nice. However, its low HP makes it a dangerous choice to use in any kind of terrain. Its low speed even prevents you from escaping from anyone, making you a sitting duck.
If possible, avoid this entirely since it is just a worse version of an existing vehicle.
Tukshai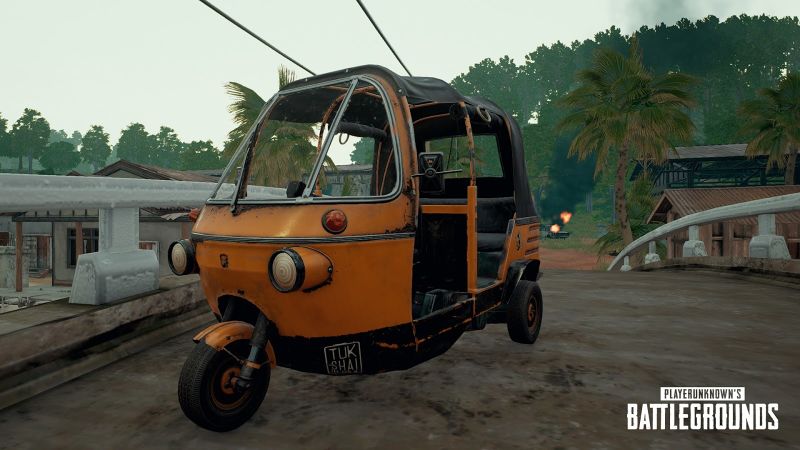 The Tukshai is a strange and unique vehicle. It looks a little like a Rickshaw, but without a driver. It has a very low HP which makes it risky to use in any circumstances. While it seats three people, the really low speed makes it a worse choice than most others available.  This is another PUBG vehicle that you should avoid if you can.
UAZ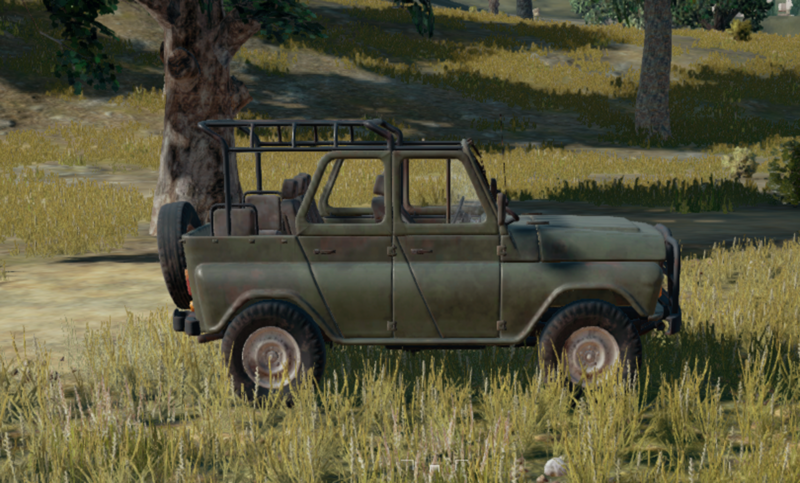 The UAZ is a four-seater that comes with armor and decent speed. It is built like a tank and has the highest HP of any vehicle in the game. This makes it a good choice for traveling just about anywhere, enemies will have a hard time taking you out in this vehicle. It is also pretty fast! Use this PUBG vehicle wherever possible.
Using PUBG Vehicles
Some PUBG vehicles are best avoiding. However, outside of the Scooter and the Tukshai, most vehicles play an important role in the game. Use them to get around the map quicker and prevent yourself from getting locked down in bad encounters.
To win games in PUBG, you need to take advantage of the vehicles in the game. However, you also need to be using the best settings and frames per second that you can.