Fortnite Chapter 2 is now live in the game, after a little Black-Hole themed interlude. This new chapter of the game has brought a lot of changes, the biggest being the new map. It seems that Epic wants players to really spend some time exploring the new Fortnite. Although to help with this, they've given some of the world's worst Patch Notes. Yeah, that's all the information we're getting it seems. While this is irritating, there are other options. Although there aren't full patch notes, you don't have to waste your time in the new Fortnite by looking around for weapons and items that are no longer even in the game. This guide to everything Vaulted in Fortnite Chapter 2 will help with that.
There have been quite a few casualties. While there are also plenty of new additions, some players are going to miss their favourite item over the coming weeks. As with everything else about Fortnite, some of this stuff might be back. As much as Epic is pushing the Chapter 2 thing at the moment, it is quite unlikely that they won't go back to their old pool of content in the future. They routinely bring skins back to the shop, so old items making the occasional reappearance is to be expected.
Items that have been Vaulted in Fortnite Chapter 2 aren't just limited to recent additions, they've taken a good chunk of the top tier weapons out of the game.
Weapons Vaulted in Fortnite Chapter 2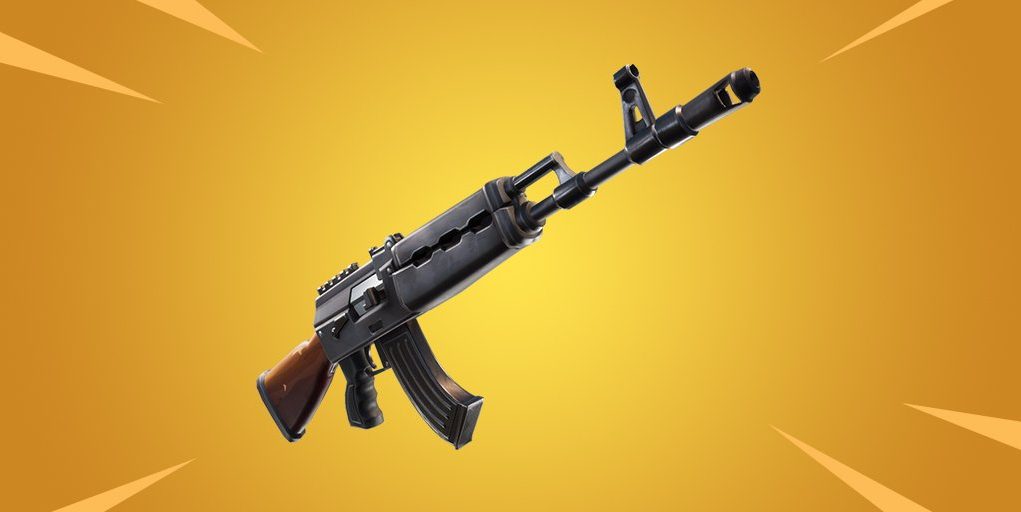 Heavy Assault Rifle
Suppressed AR Scar
Tactical SMG
Supressed SMG
Infantry Rifle
Minigun
Heavy Sniper
Automatic Sniper
Hand Cannon
Flint Knock Pistol
Silenced Pistol
Revolver
Stink Bombs
Shockwave Grenades
Junk Rifts
All Batman Related items
Items Vaulted in Fortnite Chapter 2

It wasn't just weapons that felt the sting of being vaulted in Fortnite Chapter 2 though, so other mainstays have vanished.
Bouncers
Shield Bubbles
Zapper Trap
Chug Splash
Boogie Bombs
Chug Jugs
Slurp Juice
Vending Machines
Campfires
Hoverboards
Mechs
Substitutions and Additions

This is quite the chunk of the game that has been vaulted in Fortnite Chapter 2. The shield related items are worth considering though. While some items like the Chug Jug are gone, these have actually been replaced with in-game alternatives. You can now find barrels and even trucks that are Chug branded. Exploding one of these gives you some shield and health in a way similar to how the items used to operate. These appear to work like the Chug Splash item, with anyone in the vicinity receiving the boost.
This isn't the only item to be vaulted and replaced in a different way. Campfires might not longer be an item that you can move around, but there here in a way. Campfires are now located on the map. If you want to heal up, you'll have to find one rather than deploying one whenever. Vending Machines have also been replaced, this time with crafting stations to upgrade your equipment by paying materials. These additions make the game play quite a bit differently, and put the removal of some popular items into context.
A lot of things have been vaulted in Fortnite Chapter 2. While there have been a lot of changes, there is also a lot that is the same. At its core, it's still the same game. With the new version being ever more demanding on your hardware, it is good time to optimise your settings and ensure you're running the best frames per second in Fortnite.