Fortnite Season 10 (or Season X as its been called in some places) has finally launched! This latest update has brought some big changes both to the balance of the game and the map itself. As with every new Fortnite season, Epic seems to be attempting to outdo themselves with the amount of new wacky content they can launch.
If Airstrikes weren't quite enough for you, we now have mechs. Rift-to-go were fun, now there is a giant rift in the sky and a meteor. While the dramatic changes are dominating the conversation about gameplay, there have been some smaller changes that are bound to have big repercussions to your game including some controversial vaultings.
The Fortnite World Cup dramatically completed with Bugha coming out on top. While that is over, Season 10 is going to usher in a new era for competitive Fortnite. The new Fortnite Championship series is starting in August, it will be decided by the revamped Fortnite Arena Mode. If you want to grind through Arena mode and make it to the Championship series, then you need to know how the changes to the game are going to affect your game plan for getting a Victory Royale.
New Content in Fortnite Season 10
B.R.U.T.E
The main attraction in Season 10 of Fortnite is the Brute. While it hasn't been out long, it has already had something of a mixed reception from players.
Although the mechs clearly have some problems, there are here to stay. This is how they work:
This is a mech that can be operated by two players. One drives, the other fires the weapons.
Driver can dash and move around.
Super Jump
Stomp on enemies and buildings. It smashes through buildings pretty easily.
The weapons are:
Shotgun – 10 clip size, damage of 50, and a headshot multiplier of 1.5x
Middle Launcher – fires 10 missiles at once. Hold down the trigger to load missiles and release the trigger after they've loaded. This is very destructive.
Overshield – a new Season 10 mechanic that allows players to consume 200 of any material to create an extra over shield for five seconds. This only applies to the mech.
Rift Zones
Rift Zones are a strange addition to the game. These will be popping up in various places and bringing back vaulted locations! Currently, it has brought back the original dusty divot. We don't know where it will strike next, we may get to see the original Tilted towers make a return.
A comet is also hanging out in the sky over the map You can land on and explore this, but it is mainly a gimmick area. It is going to be crawling in players for the first few weeks of the season, so if you want to brush up on your close combat target practice this is the place.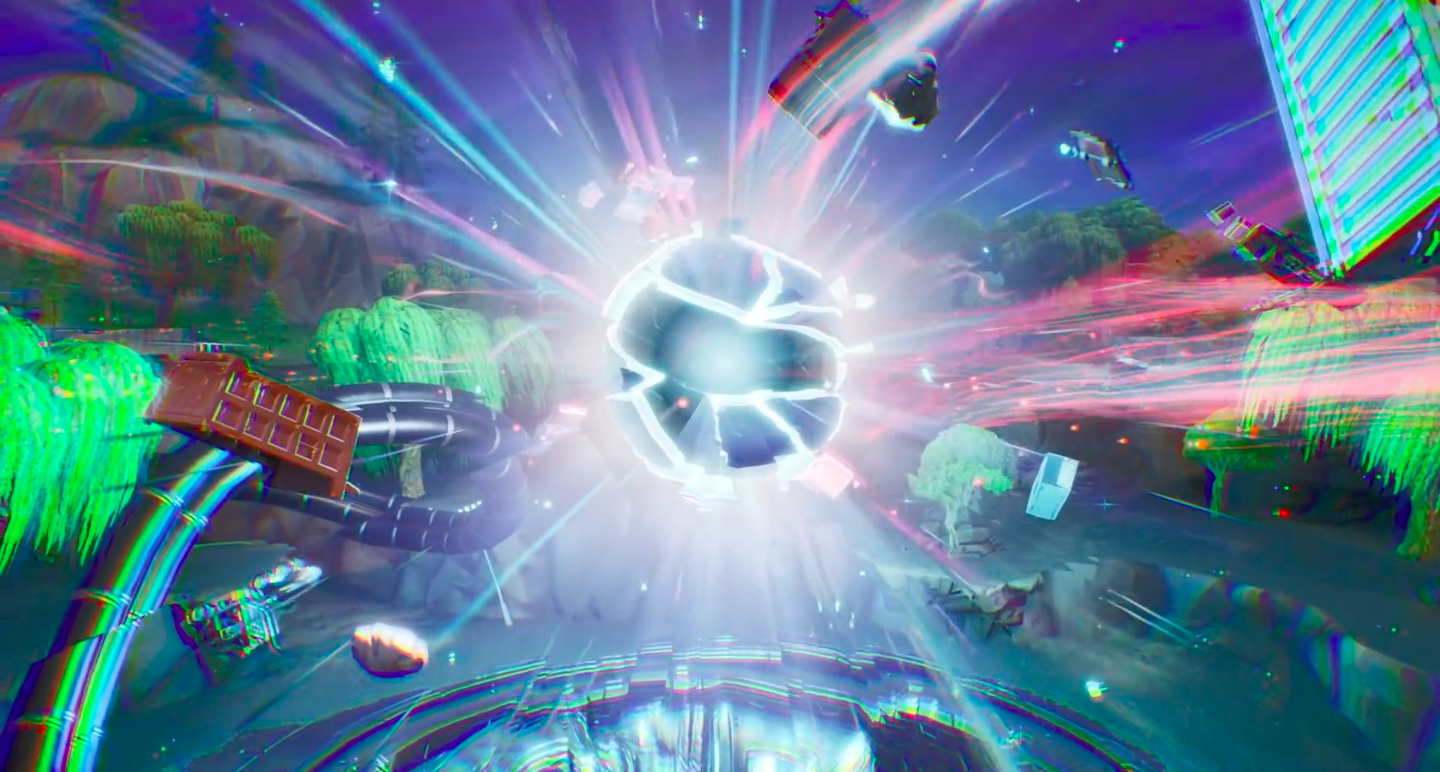 Vaulted Content in Season 10
While plenty of new content has been added in Fortnite Season 10, there have also been some causalities. This is what has been vaulted in the game.
The Baller
Quad Crasher
Flint Knock Pistol
Shadow Bomb
Semi-Automatic Sniper
Tactical Assault Rifle
Mounted Turret
Air Strikes
Glider Redeploy Item
Other Gameplay Changes In Season 10
Missions
Missions have been reworked with Season 10.
Mission are now based around a theme. You will earn XP, Battle Stars, and even exclusive cosmetics.
With a Battle Pass, you now get weekly missions with rewards.
Limited Time Missions:
These have replaced daily challenges.
Over the course of a week, these will unlock new challenges. They unlock each day irrelevant of whether you finished the last objective.
Each Expires after seven days.
A new Limited Time Missions will be added each day.
There have also been the usual bug fixes! This new update has brought quite a lot to the game. If you want to make the most out of your time in Season 10 and complete all those new missions, you need to be using the best Fortnite settings and getting the best frames per second possible!