Fortnite's biggest Esports event, the World Cup, is well underway but that hasn't stopped Epic from dropping a massive update to the game. Season 8 of Fortnite brought quite a few unpopular changes and additions. Just mention The Baller to many players and you're likely to see something of a meltdown. This has made Fortnite Season 9 heavily anticipated. Epic hasn't disappointed. This latest update is packed with new content for players to work with. Big changes have been made to the map, new weapons added and old ones vaulted, there is even a new component to the Battle Pass.
Fortnite has now entered Season 9, beginning with a dramatic in-game event that saw the return of a Vaulted item and the demolition of Tilted Towers. The volcano finally erupted and its changes have been major. It appears that the in-game event has resulted in some areas time-travelling. Or maybe it is just a cosmetic change, Fortnite has never really been lore-heavy. Now the voting is done and the new content is out in the wild, what has changed in Fortnite Season 9?
Fortnite Season 9's Map
There have been some big changes to the map in Fortnite Season 9. Everyone's favourite spot for a massacre has been remade as Neo-Tilted Towers. Tilted Towers has been completely changed. This futuristic version of the area sports a new look and layout so you may need to get reacquainted with the place. At the moment it is remaining a hot-spot for early game firefights. However, this might change as a new meta-game for this fresh map develops.
Another major location change is the new Mega Mall. This also replaces a fairly popular area. These two areas are going to be popular for the first few weeks of the Season. You can expect high traffic while players get accustomed to their new surroundings. While it will be bust here, If you need to get around fast then there's one futuristic change from Fortnite Season 9 which will alter the entire way you play; Slipstreams
These air tunnels are positioned all over the map. Entering one will quickly zip you to another location on the map. This increases mobility to a ridiculous degree and has made a mockery of travelling to stay out of the storm. Fortnite now has lightning fast travel that means no player is ever safe from an ambush. You can also throw projectiles through these slipstreams and drive vehicles through if you really want to mess with people.
Weapons and Bytes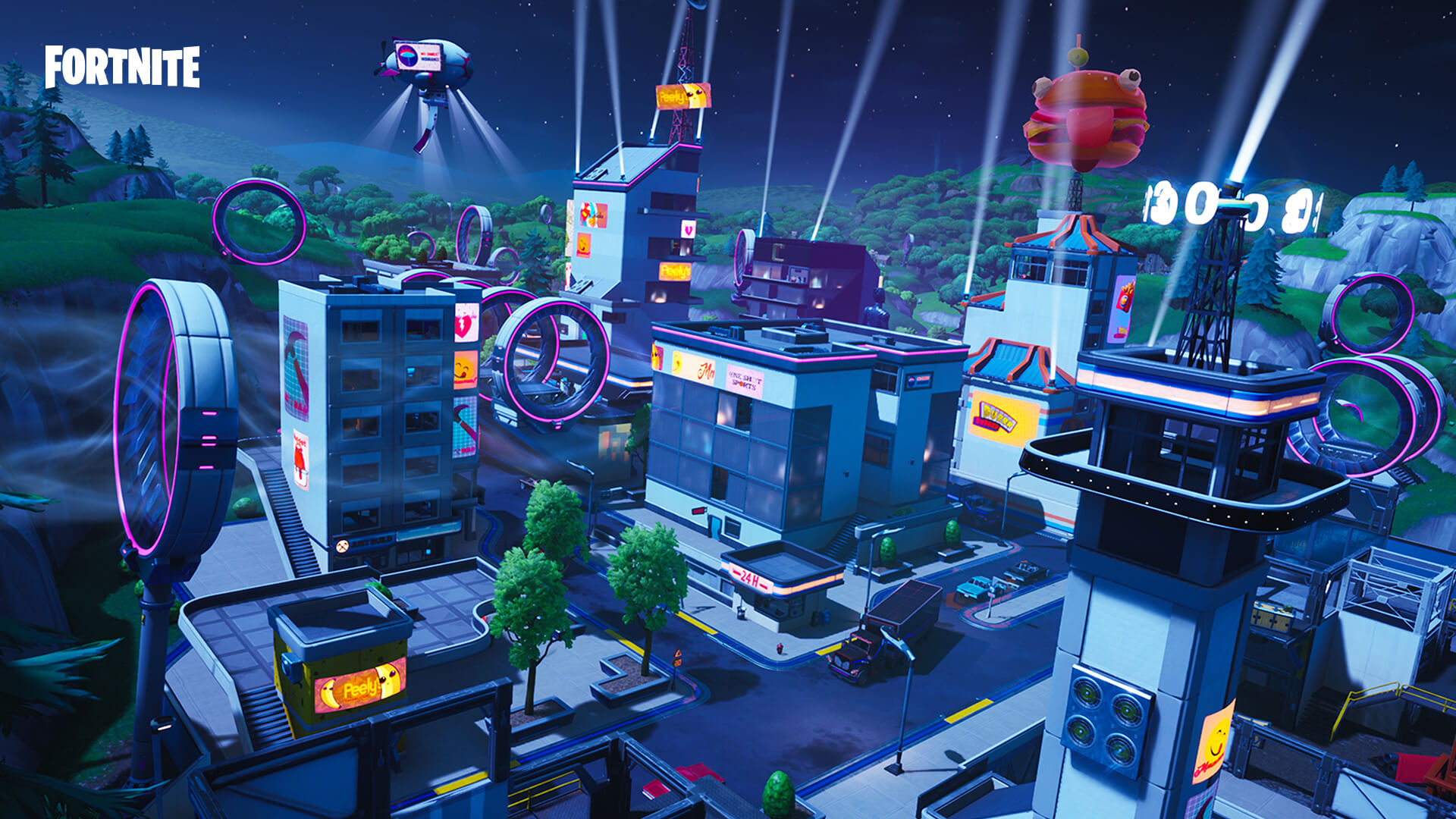 As well as changes to the map, Fortnite Season 9 has brought some new weapons and even a new kind-of-currency. A collectable resource has also been added; Fortbytes. These are only available to Battle Pass Owners. There are 100 in total for Season 9, collecting them all is going to be difficult but devoted players will fulfil each challenge to learn the secrets of Fortnite Season 9.
Epic has also shaken up the weapons with Fortnite Season 9, these are the changes:
Combat Shotgun: This is a new semi-automatic shotgun. It has a tighter firing spread and faster fire rate than other shotguns.
Tactical Shotgun: The damage rate has increased by around 10 points.
Drum Gun: The drop rate of this item has decreased from 16% to 7%, a major drop.
Boom Bow: Drop rate decreased from 1% to 0.7%
Grenades: Unvaulted!
Clingers: Vaulted
Buried Treasure: Vaulted
Pump Shotgun: Vaulted
Poison Dart Trap: Vaulted
Scoped Revolver: Vaulted
Suppressed Assault Rifle: Vaulted
Thermal Assault Rifle: Vaulted
Balloons: Vaulted
These additions are sure to shake things up for Fortnite Season 9. We can expect further changes for balance throughout the coming weeks. Your old favourites might not be missing too long. However, a favourite of pretty much everyone has been vaulted for the foreseeable future. The Pump Shotgun was one of the most well-liked guns available in the game. Not anymore! Epic decided the fairly balanced gun was receiving too much attention so have removed it from the game.
These changes might affect your strategy for games in Fortnite Season 9. With the most-reliable close-combat weapon gone, it might be a good time to remind yourself of how close-combat in Fortnite works and develop other strategies.