Season 9 of Fortnite has brought quite a lot of changes. Between major alterations to the map and the tampering with much-loved weapons, many players have had to adjust their strategies entirely to accommodate the game. In the mid-point of the Fortnite World Cup Qualifiers, it is more important than ever to be up to date on the latest changes to Fortnite's metagame. Fortnite v9.10 has brought with it some major balancing changes and even some brand new mechanics.
When Apex Legends launched earlier this year, many players jumped to the assumption that this was the thing to finally dethrone Fortnite. As time passed, it became clear Fortnite wasn't going anywhere. However, that hasn't stopped Epic from lifting some mechanics and features and from that game and the ever-growing stable of popular Battle Royale titles. After adding re-spawn vans and exploring the possibilities of three-person squad games, Epic has now brought in hot zones with v9.10.
Hot Spots
Hot spots are now playable in the game after the v9.10 update. These are concentrated areas which will be visible on your map from the very start of the game. These are always named locations. This means that if you're aiming to land in one, it will be full of buildings rather than an isolated spot. Inside these hot zones are boosted levels of loot. Every loot location within the zone will be carrying more and better loot than normal.
The hot spots will also have Loot carries. These will drop weapons and contains loot and ammo periodically. Basically, if you land in a hot spot and live you're guaranteed the best loot the game has to offer. However, that "and live" bit is going to be key here. Since Tilted Towers has received a revamp there has been an opening for the new location to drop in for a bloodbath, these hot zones are going to scratch that itch.
Most players are going to be aware of the extra loot available in these spots and considering dropping into them. If you're excited about the changes in v9.10, you might want to avoid the hotspots until you can land safely, or use it as a spot to practice your firefighting.
Other Changes in V9.10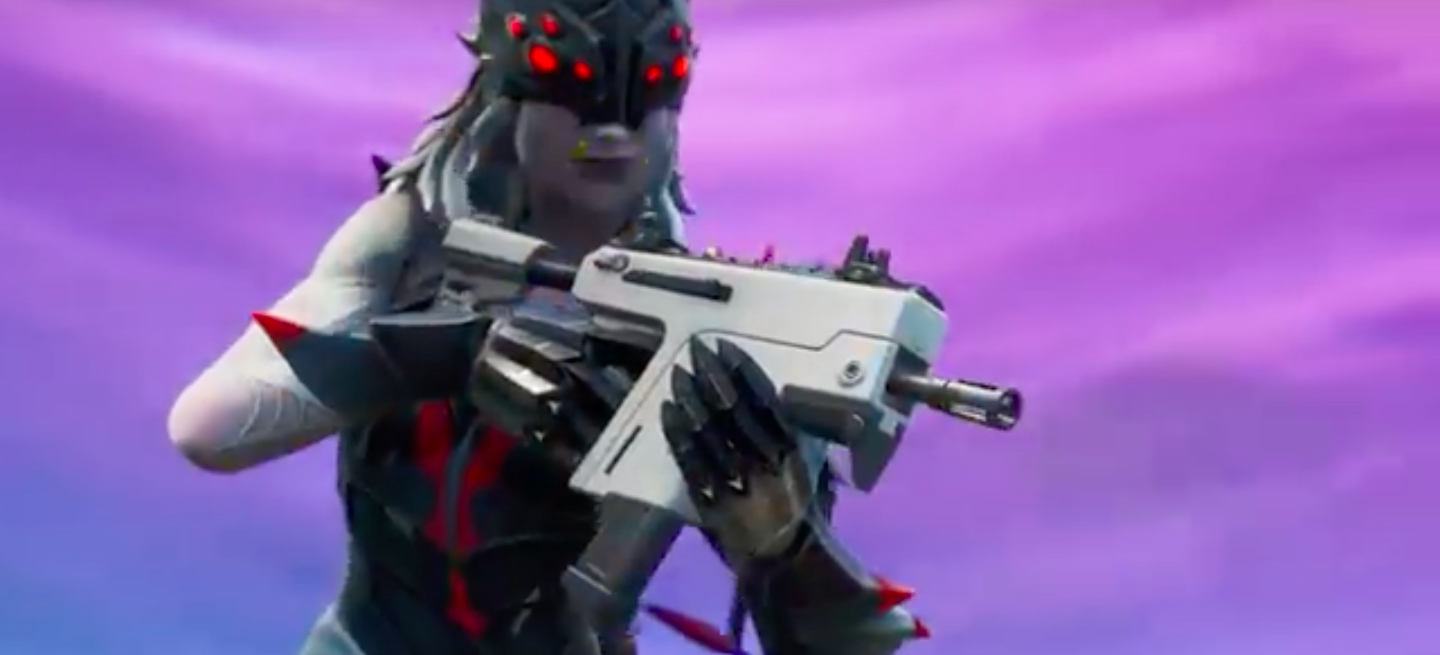 Hot spots aren't the only addition to Fortnite v9.10. There is also the usual array of changes to the game's weapons and balances to make it a little fairer. Coming so soon after a bit update, v9.10 has plenty of adjustments to fix minor problems in Season 9;
Availability of Shadow Bombs Decreased: Shadow Bombs availability in floor loot reduced from 0.835% to 0.677%. In chests, they've reduced from 4.65% to 3.98%. The drop count for Shadow Bombs is reduced from 3 to 2.
Semi-Auto Sniper Rifle: This weapon has been unvaulted in v9.10
Combat Shotgun: The headline-grabbing new item in Season 9 has had its availability reduced. It has gone from 2.015% to 1.409% in floor loot, and from 2.183% to 1.846% in chest loot.
Fixes: An away of bug fixes from problems caused in the last update. 
These latest changes aren't going to completely alter the balance of Fortnite. However, v9.10 has definitely brought enough interesting new mechanics to peak player' interest in the game again. With the Combat Shotgun being reduced in availability, you should consider refreshing yourself on how to fight up close and personal, or how to deal with firefights in the Hot Zones.