Call of Duty Cold War has a big focus on your loadout. It is the set of tools that you'll be relying on, regardless of the game mode that you're playing. Choosing the right weapons is key, but it isn't everything. The system of attachments gives you a lot of options to change a weapon up. You can adapt a weapon quite a bit with the variety of options you have. That's why you've got to make sure you're using the best loadouts for each weapon. Otherwise, your combination of attachments might not do much more than make your weapon disjointed. The best M16 loadout in Cold War can go a long way towards improving the gun.
The M16 is a tactical rifle in Call of Duty Cold War. It still feels similar to how it performed in the first Black Ops though. It is semi-automatic and its main selling point is the great accuracy. Even without a load of gunsmith attachments, it can sort of beam players right across the map. This loadout covers the attachments and other things that you should pair with the M16. If the best M16 loadouts in Cold War start with the attachments, but they include the perks and equipment that you'll need to make the most of it too.
Cold War Best M16 Loadout
This is the best all-rounder M16 loadout in Cold War. This is a great set of attachments and other gear to get the weapon working as well as it can while staying balanced.
Gunsmith
Optic – Milstop Reflex
Muzzle – Muzzle Break 5.56
Barrell –3" Rapid Fire
Underbarrel – Front Grip
Handle – Quickdraw Handle
This set of attachments can really help to fine-tune the M16. This helps it get near-perfect accuracy at a further range while toning down the recoil significantly. It might not make it any better at close range combat, but this weapon is going to be great at medium and long-range. In the right hands, this incredible accuracy can make every shot count.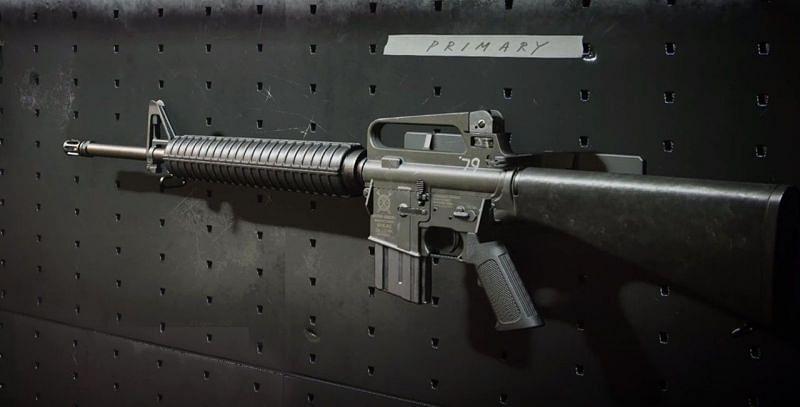 Perks
Tactical Mask
Assassin
Ghost
Tactical Mask and Ghost are generally useful perks that a lot of different loadouts should be running to maximize their effectiveness. The second perk, Assassin, is included to help you find enemies at a distance by hitting them with a crosshair. This only works for those with an active streak, but those are the targets to prioritize anyway.
Field Upgrade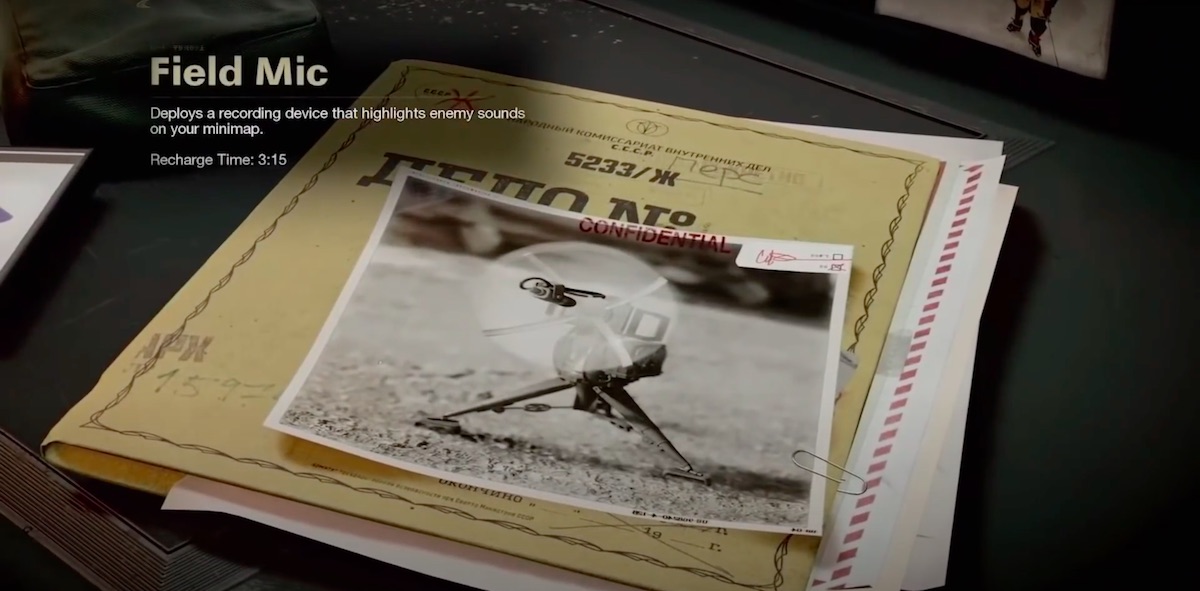 The Field Mic is perfect for use for a long-range player. It might take some time to learn how to position it perfectly on a map, but that work will pay off. Other Field Upgrades can work though, the best M16 loadouts in Cold War doesn't depend on this very much.
Equipment
The equipment choice comes down more to personal preference than specifically tailoring it to your weapon. However, these choices are going to work better for players engaging at a distance like with this loadout.
Wildcard
This one is definitely open to a players' preference. However, the Law Breaker Wildcard does feel like the most useful for players running the best M16 loadout in Cold War. The M16 is great at a lot of different things, but it really lets itself down up close. You'll want to be running a more accessible weapon up close, a good recommendation here is an SMG. The best AK-74u loadout is a good option for your secondary weapon.
That's everything that you're going to need for the best Call of Duty Cold War M16 Loadouts. This set of equipment can make the M16 even better, by removing a lot of recoil, boosting speed, and even perfecting that already fantastic aim. The best loadouts can go a long way towards helping you improve how you play.
If you're looking to improve your other loadouts or generally find your way around the game's more complex mechanics, our other guides to Call of Duty Cold War can help you with that: