Call of Duty Cold War is a big game with a lot of different options for your weapon. Your choice of weapon is just the start though. You need to build your entire loadout around the weapon that you select. The attachment system has the potential to make your weapon even more lethal. Alternatively, it can make it worse. That's why it is important to look for the right combinations of attachments, along with perks and equipment, to make your weapon work as well as it can. This is the best MP5 Loadout in Call of Duty Cold War, a combination of equipment that is going to have everything working as well it can.
The MP5 is one of the best weapons in Call of Duty Cold War at the moment. Along with the AK-74u, the MP5 has shown that SMGs might be some of the best choices in the entire game. It can really cut through players and rack up a high kill count. This is what you need to know about the weapon and what the best choices for a loadout to match it are:
The Best MP5 Loadout in Cold War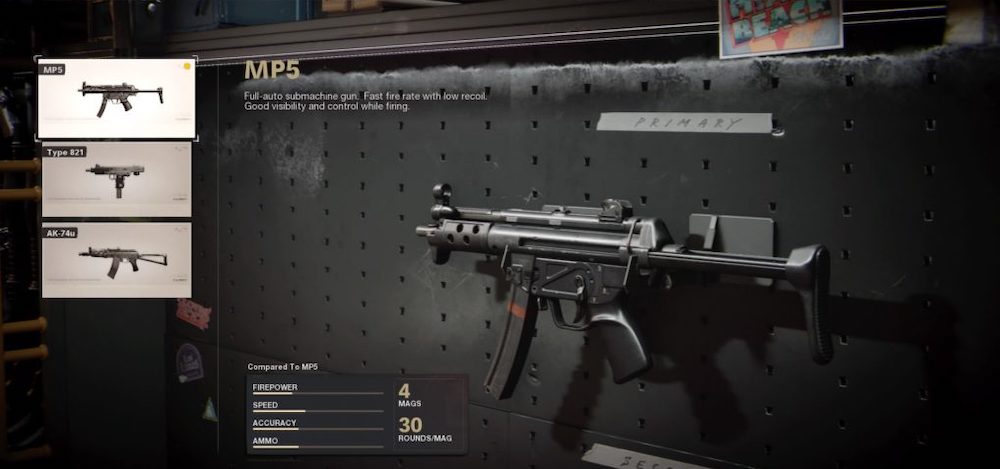 This is the best MP5 Loadout in Cold War. This combination of equipment should be enough to give you a real advantage across the multiplayer of the game.
Gunsmith
Axial Arms 3X – Optic
Infantry Compensator – Muzzle
5" Ranger – Barrel
SOF Target Designator – Body
Airborne Elastic Wrap – Handle
These attachments can do a good job at adding both range and an increased damage potential to the MP5. You're going to have a better bullet velocity and be able to do more damage at a longer range The MP5 cuts through opponents, so the added range really makes it a lot more effective.
Perks
Tactical Mask
Tracker
Ghost
These three perks are pretty solid choices for most guns, but they particularly compliment the best MP5 loadout.  Since you're not going to need a secondary weapon though, Perk Greed can be a good choice for your Wildcard. If you decide to run Perk Greed, these are the extras you  should use:
Flak Jacket
Tactical Mask
Tracker
Gearhead
Ninja
Ghost
This spread will help you find enemies, stand up against their equipment, and get a lot more uses out of your own equipment. When all of this is tacked alongside the MP5's overpowered damage rates, you get a weapon that can do a lot of damage and quickly.
Equipment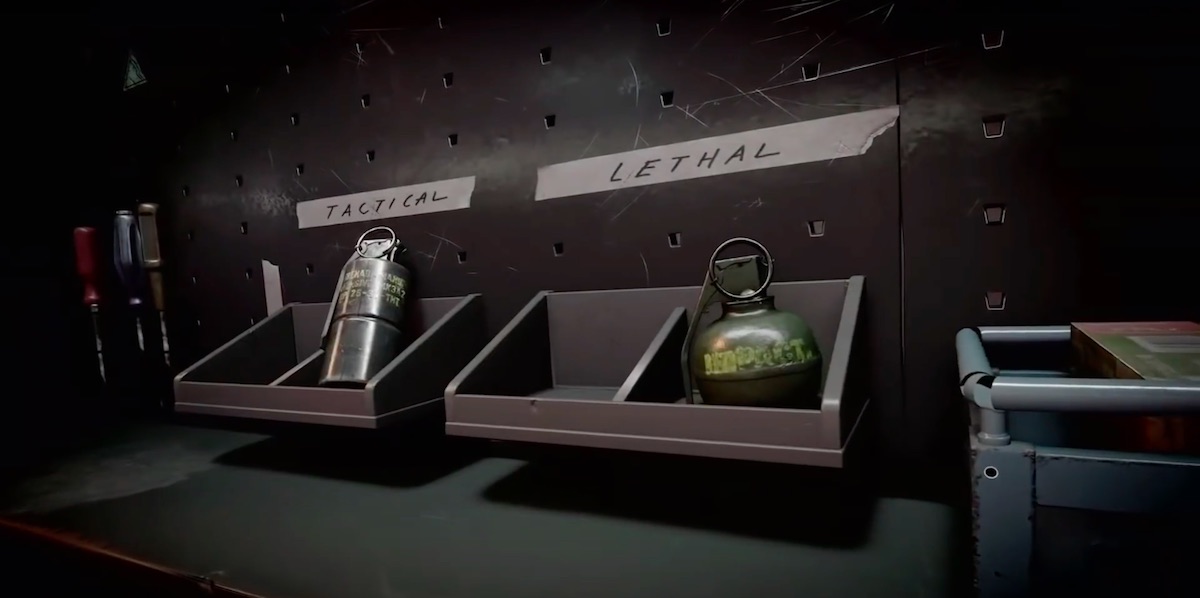 Frag Grenade or Semtex
Stun Grenade
For your equipment, things are a bit more open. You can change things up depending on how you like to play. However, those are some good choices to try out first. The two grenades are an easy to use pairing. Both work well in the game despite their simplicity. The Semtex can also work if you're  a little more tactically minded.
Make sure you're using your stun grenades effectively with the MP5. It sets you up for an easy play. Throw one out to get an area ready and then rush in with the MP5. With the high and fast damage rate the stun grenade can set you up for a lot of easy kills.
That's what you need to know about the best MP5 loadout in Cold War. This is a great weapon to use for new or experienced players. This loadout can help make it even better.
Our other guides to the best loadouts in the game can help you with any other weapon: