Horses are the unstoppable machine of death in Mordhau. They come out of nowhere, stab you and half your team, then gallop off without a look back. There are few ways most players know to counter this demon on four legs. All you can do in the face of a horseback player is run. Countering horseback players isn't easy.
This grim painting of an unbalanced monster haunting the games of Mordhau isn't entirely true. You're not completely helpless to a player on horseback. There are some tactics and techniques you can use to effectively counter a player on a horse. Horseback isn't an unskilled profession in Mordhau, but it isn't exactly the most difficult either.
Horses can be a magnet for players who don't really know what they're doing. Beginners who don't know some of the more advanced strategies in the game. This guide will help you counter a horseback attacker, whether they are a skilled horseman jousting every player insight or a troll who won't stay still long enough to actively contribute to the game.
Countering Horseback Players as an Engineer or Ranged Player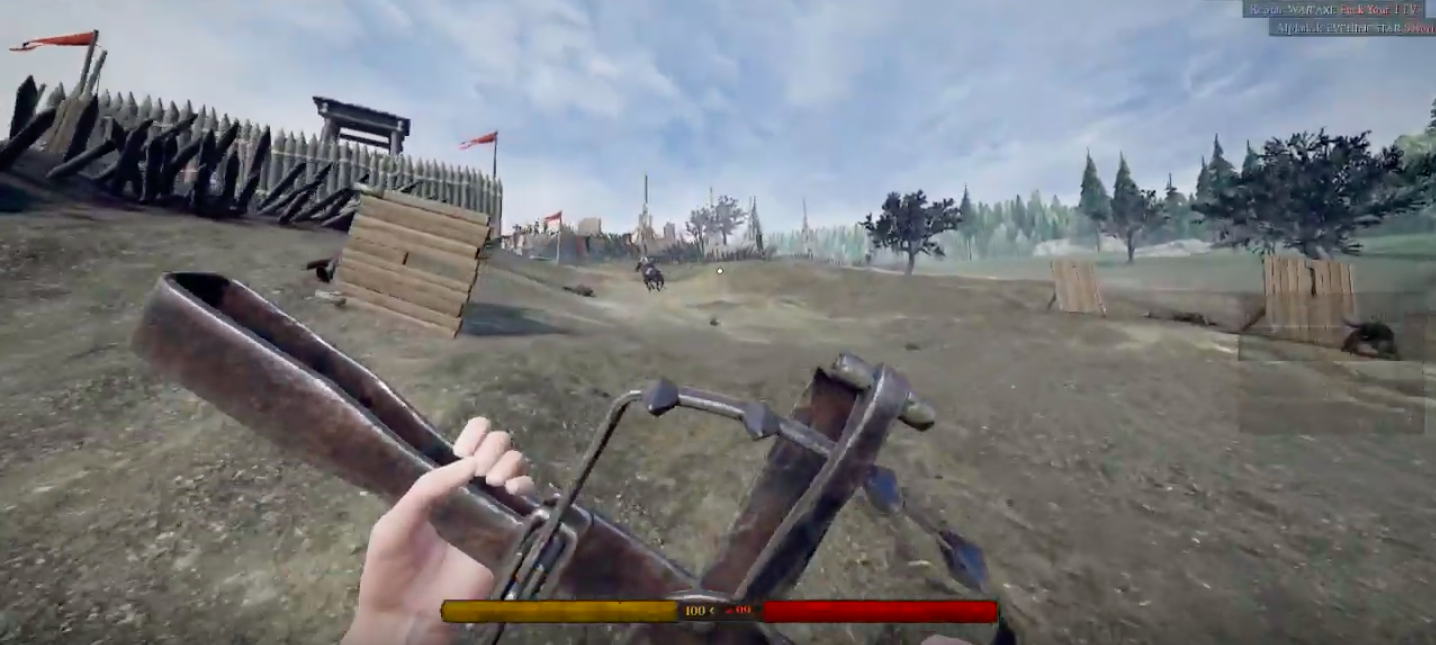 There is some good news for certain players up against a horse. Engineers, or any player with a toolbox, can stand a good chance of completely ruining a jockey's day. Walls and Spikes laid on the ground can block off pathways and make things very hard for a horse. By using these little annoyances, you can control the flow of the battlefield and slow down an attack on horseback. In a larger melee battle with multiple attackers, this can make the entire area hostile to a horse.
Once a horse rider has to slow down or turn to manoeuvre against a roadblock, they leave themselves open to all sorts of attacks. Horses are pretty big and quite easy to damage once they're stood still. If you can use your toolbox to knock down a horse, or even just pin it in place, then you stand a much better chance of countering the horseback player.
Archers also have good chances against horseback players but need to adjust their strategy. Typically, an archer stays out of the battlefield and tries not to get close to the action. They are far enough away from the chaos to retreat when necessary. A horse can close that distance pretty fast, you can't really just run to safety with one charging at you. However, unlike melee players, you don't need to be close to them. Once you spot a horseback player, you can begin to rack up damage on them or their horse to prevent them from reaching you.
Countering a Horse as a Melee Player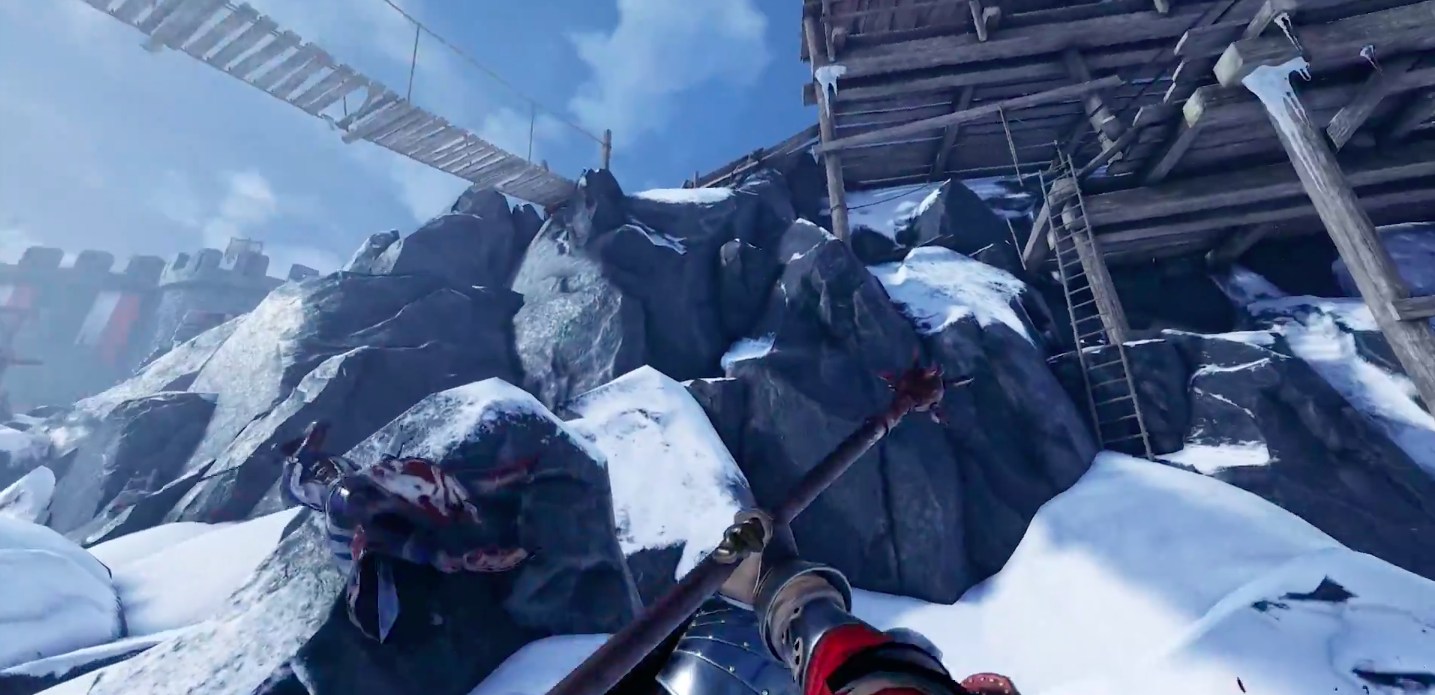 Melee players are best positioned to fight horseback players, but most of the time it is you who will be face to face with these creatures. Your choice of weapon is really important for your success here. A spear or longer weapon will make it a lot easier to strike anyone on horseback. It will take the pressure off of you to perform tight timed hits. With a good stab, you should be able to do some major damage. However, if you don't have one of these weapons you're going to need good reflexes.
One of the hardest things about countering a horseback player is timing. All attacks in Mordhau essentially come down to timing and knowing the range of your weapon. In duelling, you have to account for the range and timing of your opponent's weapon. Similarly, when facing a horseback player, you need to time your attacks to hit them. This can be hard to practise since most of the time you don't get as many chances to strike a horse as a duellist. Your best bet when you're unsure of when to time your attack, is to attack early.
Assume that the horseback player is going to speed up to strike you before you strike him, then attack early to catch him. If you combo out of your recovery period doing this should also allow you to parry or block their attack while you're at it. Initiating a duel with someone on horseback early allows you to seize the initiative. While you might get hit you stand a good chance of blocking or getting them first.
Go for the Horse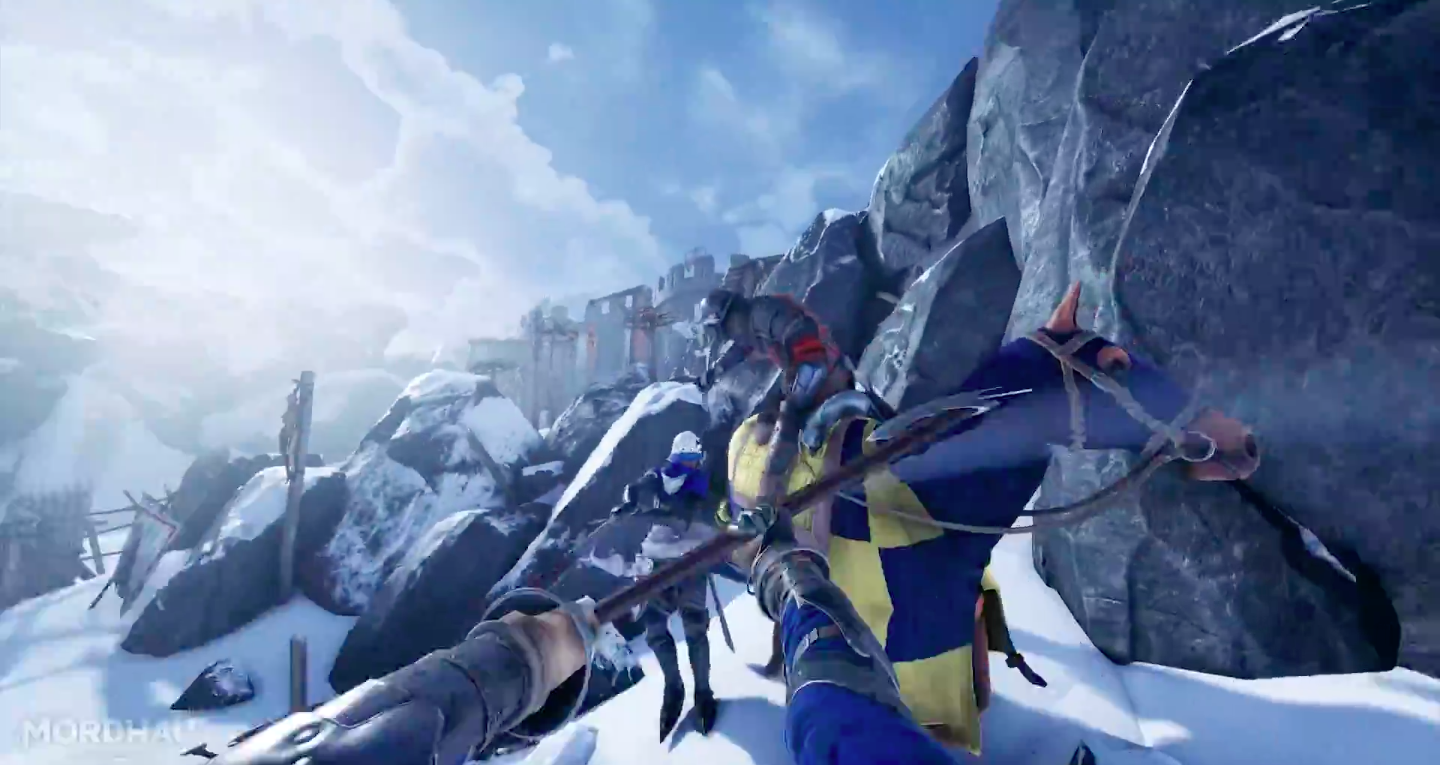 Horses can't heal, their riders can. As cruel as you might feel plunging your sword into a bleeding horse, it is for the best.
Going for the horse as well as the rider gives you a better chance of coming away on top of the encounter. A horse doesn't have the best health and a rider who loses theirs will die pretty quickly. Typically, a smart horseback player will try to take damage themselves rather than afflict it on their horse. This isn't out of pure love for the horse, they can heal and the horse is stuck at whatever health it reaches. A player on horseback can easily speed out of danger and heal up while their horse will be permanently weakened. Trying to hurt the horse as well as the player gives you the best odds.
This also gives you a benefit in outwitting your opponent. Most horse players will attempt to keep their horse safe. By brazenly slashing at their precious steed, you can trick them into fleeing. They might just attempt to abort their entire run on you. Attacking the horse is a little cheap but it is often the safest way to counter horseback players.
Countering horseback players is important for staying on top of a Battle Royale game. You will face enemies using every type of combat, so you need to be prepared for everything.