Combat in Mordhau is a bit more complicated than in most Battle Royale games. While PUBG and Fortniteuse guns, Mordhau uses swords, axes, and other weapons from the middle ages. The skills required to use these weapons effectively is much greater than with guns. Much like real life sword fighting, it is a complicated system to learn. Mordhau might deviate from historical accuracy at times for the sake of gameplay, but the dueling metagame is much more complicated than any system in other Battle Royales.
Mastering dueling is going to be key to winning more games in Mordhau. However, it is going to take a while. If you want to get the hang of this, you first need to know about the weapons in the game. Take some time to learn the different weapons and their combat styles. Once you've found the ones that work for you, you then need to focus on improving your strategy with these weapons. Practise is the main thing you need to get good at this game. Once you know what you're doing and what you need to practise on, you can enter dueling servers for the purposes of practising your dueling. Spending some time in these servers will help you perfect your dueling abilities, once you've done this you can start applying this skill to Battle Royale games.
Dueling in Mordhau has all sorts of advanced techniques, but they largely fall into a few categories. Offensive moves to actually damage your opponent are just as important as defensive. However, movement is the key to both. They are specific strategies for moving around in duels that can help you make the most out of your defensive and offensive skill.
Movement While Dueling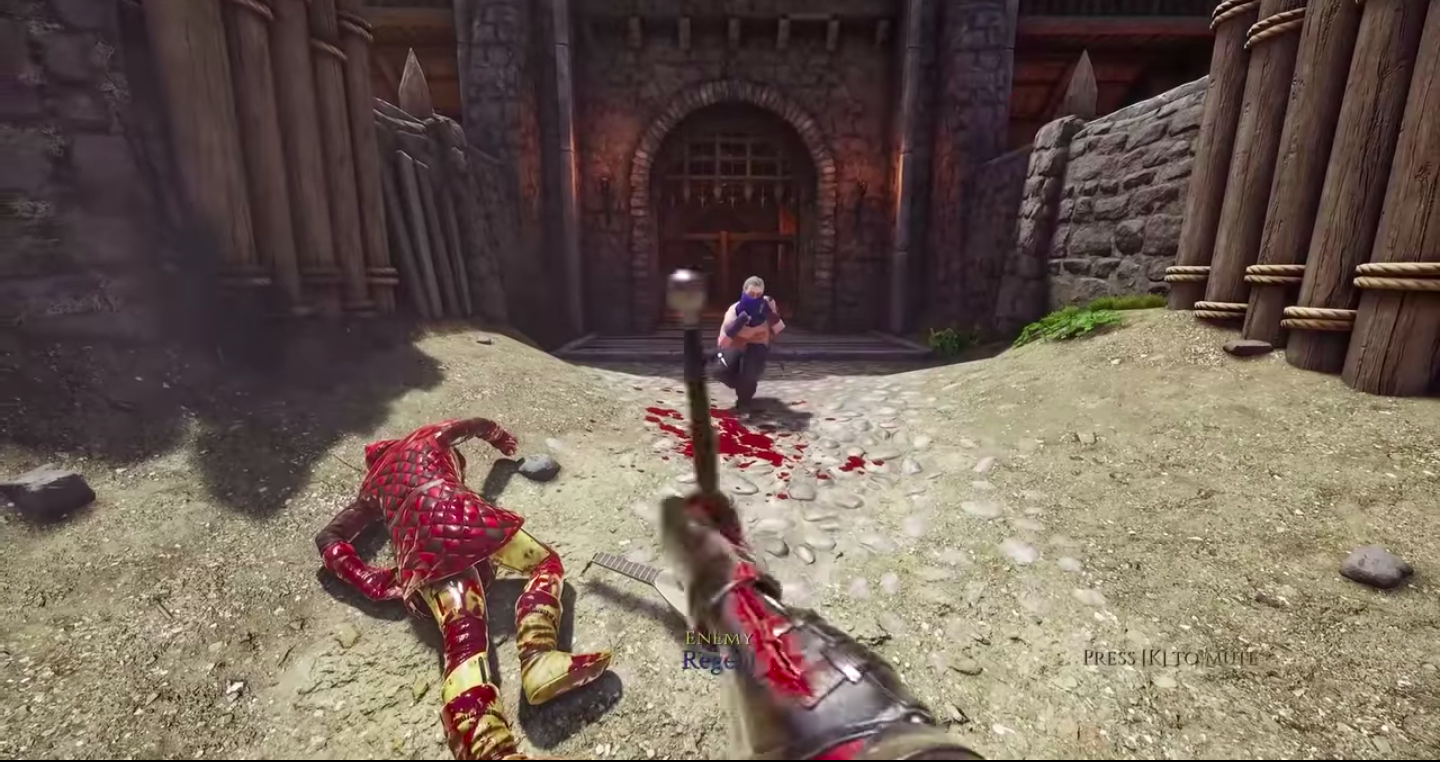 Understanding the movement of players during a duel will stop you from getting penned in or taking unnecessary damage. It can also help you ensure you time your strikes just right for maximum damage. If you're stood in place during a duel, you're going to die. Equally, if you're moving around completely at a random in a panic, you're probably going to die. If you master these movement techniques, you should be able to gain control of the area around you while dueling. Doing this can help you use your movement and your enemies to your advantage.
Where you place yourself is going to decide every single battle. If you're placed in the wrong spot, you won't win. Use the placement of your enemy as an indicator of what movement you should be doing. This falls into defensive movement or offensive movement. Learning the difference and when to take the offensive can make all the difference.
As your enemy is attacking you, you're on the defensive. You need to be making defensive movements during this time. The first is to get yourself out of your enemy's attack range so they miss. While parrying and deflecting is also important, the most fundamental movement is to get out of danger. Master this before heading on to more advanced techniques.
When players sprint attack at you, their movement speed will greatly increase. If you've been practising the perfect retreat from an attack, this can throw you off. Be sure to keep in mind this move so you can react to it when necessary.
Dodging and Striking Distances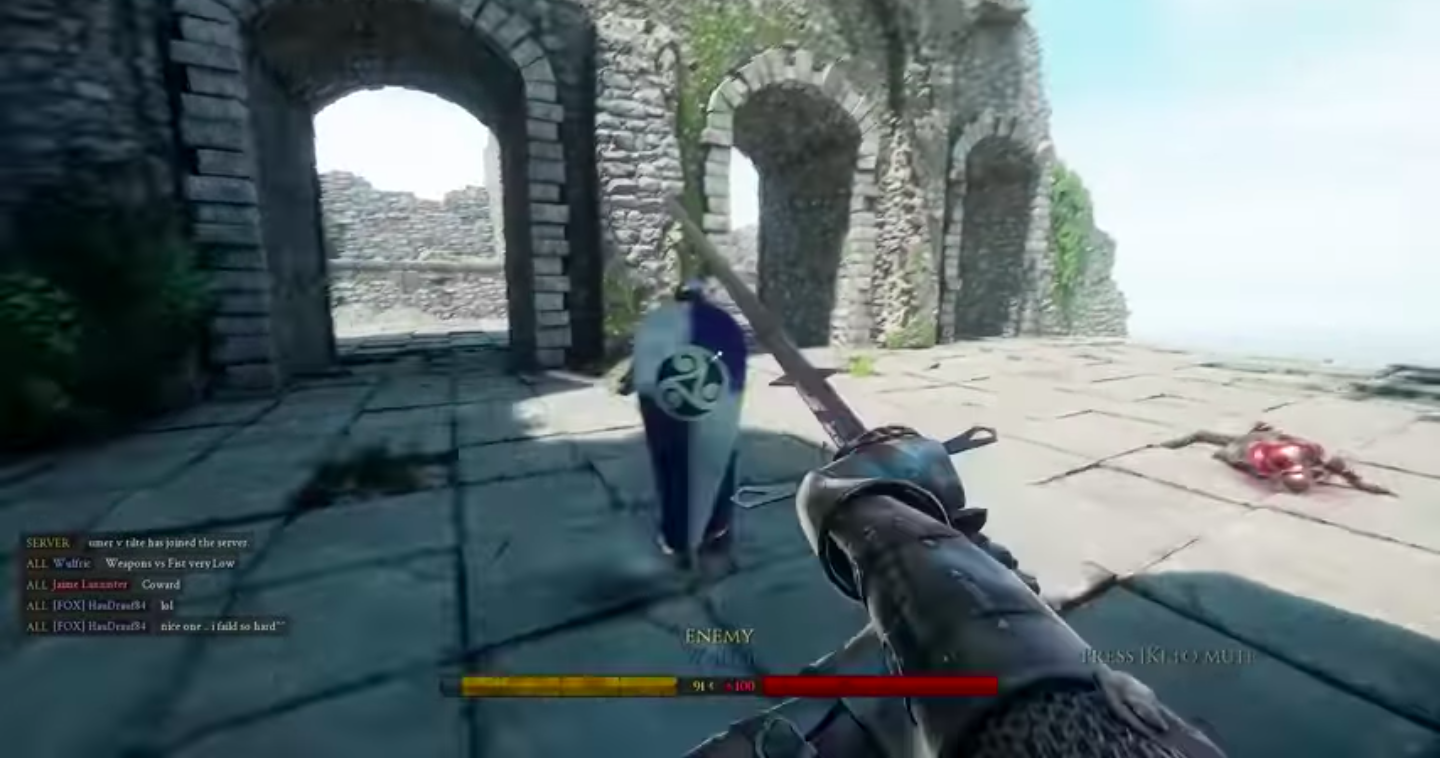 Defensive movement is useful for staying out of an attacking range. Performing this successfully depends entirely upon your ability to predict the attacks of different weapons. This is why you need to learn to anticipate the attacks of each weapon. Learning how each works in dueling will help you have an advantage over players and defend properly against their attacks.
You need to learn the striking distance of each weapon and attack. Once you know how far back to move to dodge an attack, you can be positioned perfectly to re-enter their space with an attack.
While you're on the defensive, you should move out of striking range every time the enemy attacks. As the attack ends, you can re-enter this attack range to counter-attack. Timing this perfectly will allow you to get a strong counter-attack in without taking any damage yourself.
The most basic dodging move is to step right and left as an attack comes in to dodge it. Practise this until it becomes completely second-nature.
You can turn to dodge overhead strikes and duck under horizontal strikes. Jumping over them can also work but it is unreliable. You will get hit often this way so try to avoid relying on it too much.
If an enemy is continually dodging you, you should parry their counter-attack. This lets you break up the cycle of strike and dodge.
Parrying can drain an enemy's stamina as they dodge and counter-attack, doing this will help you regain the advantage.
You gain a speed boost as you charge into an attack. A good last-ditch move to dodge an attack is to begin a charge attack in a direction away from your enemy. Cancel this attack out once you start to move and you should move from your enemy's range.
Offensive and Defensive Dueling Strategies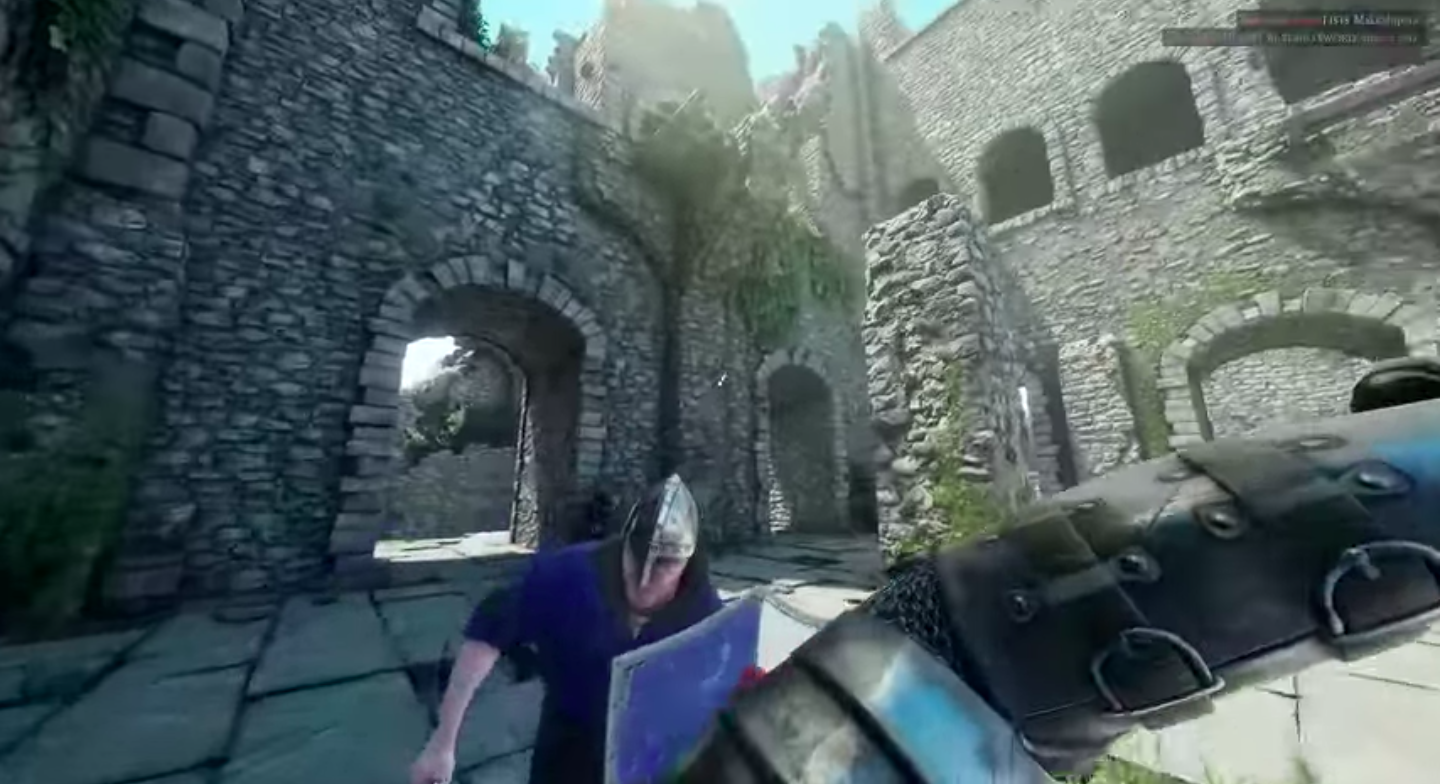 A good defence is the best offence, but a good offence is also pretty vital. You can be the best dodger in the world but you still need to get a hit in yourself. That's why it's important to also master offensive strategies. Once you've perfected your defence, you need to know how to follow this up. As you defend, when you get your opening you need to switch to the attack. Press the enemy backwards onto the defensive and regain control of the fight. 
Swinging away at an enemy won't help if they have a good defence. You should throw in a feint to break up their dodging habits. This will force them to parry early.
Another good move to throw an enemy off is to 'morph' your attacks.
Morphing your attack is beginning one attack, then during the wind-up period immediately beginning another. This will make one attack move into another halfway through. Doing this will confuse your enemy and make you hard to dodge.
If your enemy is anticipating your defensive parries and moves, accelerating your attack with a sprint or charge can break the stalemate. This can change up your pattern and let you take the offensive ground back.
Parrying is the simplest and best defensive technique. Right-click as an attack comes in to parry it away. You need to follow this up with an attack of your own to make the most out of it.
Enemies will grunt just before they attack. Use this as an indicator for a parry or a dodge. Make sure you pay attention to these noises to time your attacks right.
If you can master these attacking and defensive dueling strategies, you can start to take control of duels in any game mode and win more games.