The latest Season of Fortnite has added a whole lot to the game. There are the usual updates, like new POIsand new weapons. Although, there have been bigger add-ons too. One of the most significant updates to Fortnite since Chapter 2 has been NPCs. There are non-player characters hanging around the map which you can use for a variety of quests and upgrades. These can be found at most major structures, and they offer something different to the normal batch of characters in Fortnite. Unlike the Boss NPS that drop Mythic weapons, these NPCs are friendly. They're different to them and to the bots that roam the map. You can talk to them to buy weapons, upgrades, or to get quests. One of the most important quests at the moment are the Fortnite bounties.
Bounties are quests to eliminate another player in the game. This gives you a small milestone to hit, kind of like when playing Warzone. The reward is a new currency, gold. Gold is used to buy exotic weapons and upgrade your weapons. This makes it an important currency. If you stockpile on gold, you can get your weapons to legendary status within the first storm circle of a game. The best way to get gold at the moment is to complete Fortnite bounties. This guide covers what you need to know to get Fortnite bounties and complete them quickly.
Fortnite Bounty Guide

Where to Get a Fortnite Bounty
 To get a Fortnite bounty, you're going to need to accept a quest from a couple of locations. The first are Fortnite NPCs. These are spread around the map. Talking to them brings up different options. One will be a bounty. You can select this mission to receive the bounty as an objective, with a reward for completing it.
You can also accept bounties from billboards spread around the map. They can be found in smaller POIs and they offer the same quests as NPCs. You can't use these billboards to spend your gold like with NPCs, but you can set a bounty quest here. All forms of Fortnite bounties are going to give you some gold for completing them.
How to Complete a Fortnite Bounty
Once you accept a bounty, you get the full information showing up on the screen. This includes the name of the player and their picture. That information can help you spot the player you need to find. The main clue though is the large yellow circle. This shows their location on the map, but it is only a rough location. The circle does move and update too, so you get a tracking image of where the other player is.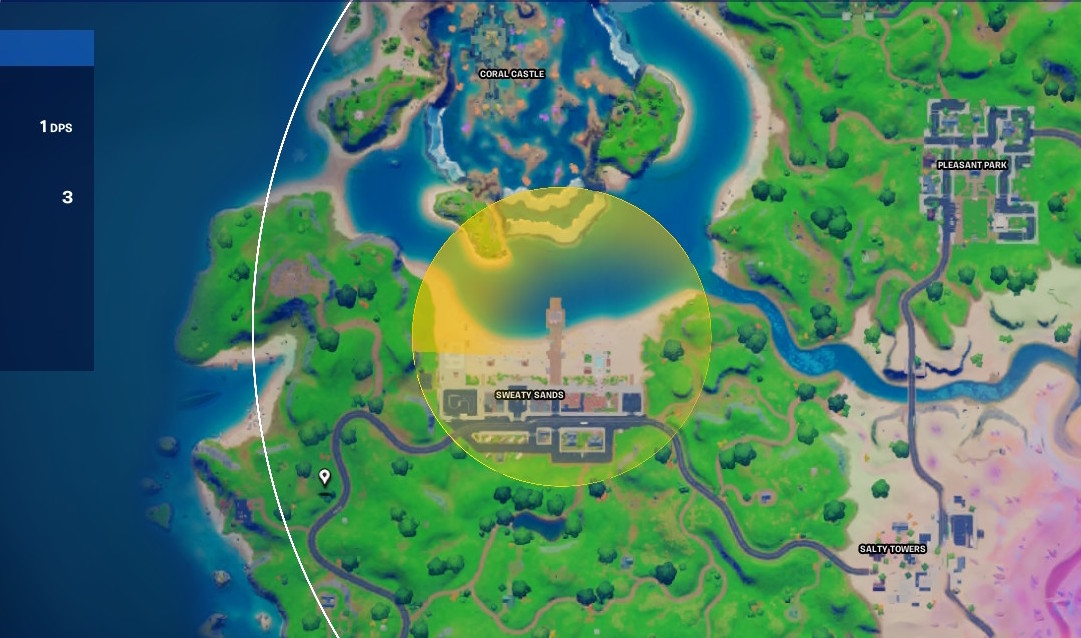 Within this circle, you can find the player by heading to high ground and scouting. If the circle is over a POI, then things are a bit trickier and you might have to search quite a bit. In the open though, the information from Fortnite bounties can easily translate into kills. You can usually hear the other player once you're within the circle.
If another player takes your bounty, you still get a reward. You get a lower amount of Gold and still register the bounty as completed for challenges.
Are Bounties Important to Win in Season 5?
Fortnite bounties are a great way of getting the cash you need to upgrade weapons. You also need to complete some to finish up quests. Outside of cash, is there any reason for completing Fortnite bounties? Heading into the later game, Bounties actually provide some key information about the location of other players. There is no penalty for not completing one. When the storm is narrowing down, these bounty circles can give you some information about the whereabouts of other players, which is always helpful for staying alive and getting a Victory Royale.
Our other Fortnite guides cover everything else you need to know to get ahead in the latest season.