The latest season of Fortnite has seen a lot of Marvel crossover content introduced. For the most part, this has been easily accessible with most cosmetics being in the Battle Pass. All that has changed with the Daredevil skin that was part of a recent tournament. It was a prize for high placing players, although it'll be on sale eventually. Fortnite does this from time to time and it does occasionally make a skin particularly rare. This tournament had a skin involved, but it was only the first round of a larger event. It's all taking place in the LTM Fortnite Marvel Knockout. A lot of players don't spend a lot of time in the limited-time modes, so this could be new territory.
This Fortnite Marvel Knockout guide covers how to perform well in this mode and what you need to know to get up to speed before the next round of the tournament.
Fortnite Marvel Knockout Guide
Marvel Knockout is a limited time mode centered around the Marvel content added in the new season. This content is basically the superpower weapons you can acquire. These are unique weapons that each have a different attack. This is how the Marvel Knockout mode Works:
It is a Knockout mode, so played in the form of an elimination tournament.
The tournaments are played in Trios, but the Fortnite Marvel Knockout can work in Duos too.
Each has access to four superpowers.
Teams compete against each other using only the superpowers.
After each round, the winning team moves forward.
Then after four rounds, the winning team is the last left standing.
Fortnite Marvel Knockout Superpowers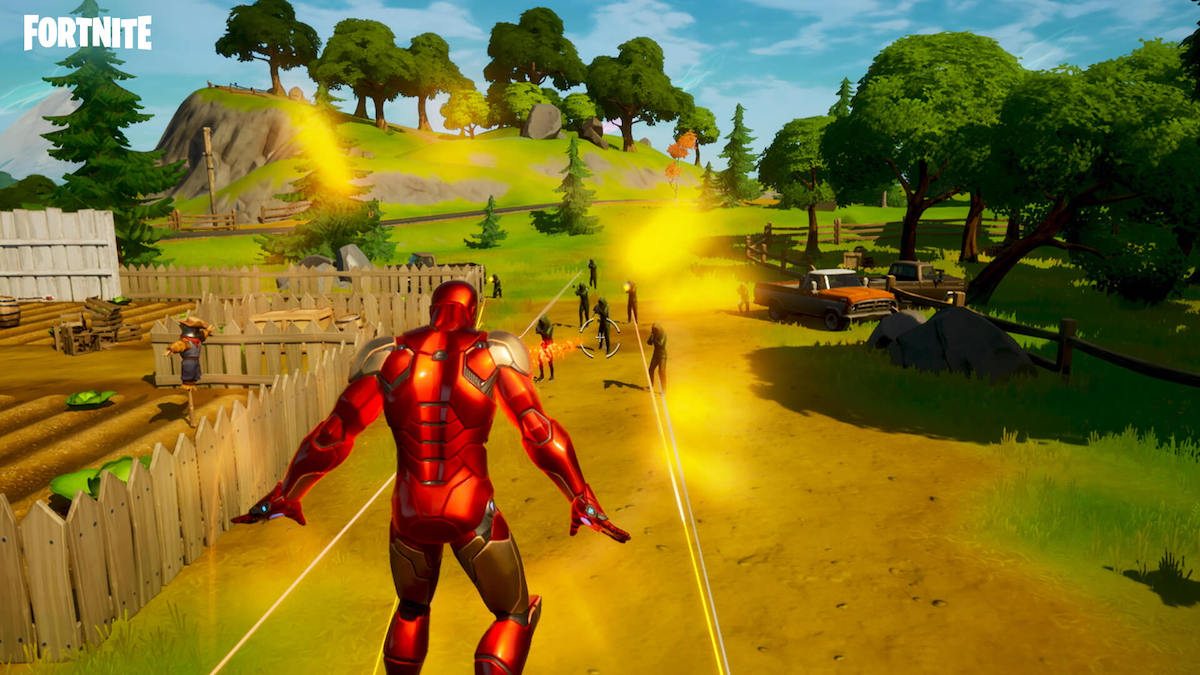 When you're playing in the Fortnite Marvel Knockout mode, the main thing you need to perfect is using the superpowers on offer. Most players will have some experience using them from the main game, but you've got to be confident with all of them for this game mode. The powers that you get can be split into a few categories.
The first is your main attack. These don't have a recharge so they're your main option. These are:
Iron Man's Repulsors – These are Gauntlets that let you perform a projectile attack.
She-Hulk's Fists – This is a close-range attack; you essentially need to be in melee range. It does pack quite a punch though.
Doctor Doom's Gauntlets – These are pretty similar to Iron Man's attack but they work slower and do more damage.
Wolverine's Claws – This is like She Hulk's Fists but you're propelled forward a bit. It is a flurry attack.
Your secondary attacks are always those that correspond with your primary attack. So you'll get the matching secondary/mobility for your main power. These are ones you can find in the Fortnite Marvel Knockout game mode:
Iron Man Jump – You boost in the air and hover for a short period.
She-Hulk Jump – You can jump considerably higher and ground smash when returning down.
Doctor Doom Jump – This is similar to Iron Man's jump but with less hover time.
Wolverine Jump – This is a forward jump. It has no recharge but doesn't give you any height.
Heavy and Special Attacks
Your heavy and special attacks are the remaining two options for your superpowers in the Marvel Knockout mode. These ones aren't corresponding to the first two superpowers. These are the options that you have:
Iron Man's Unibeam – This is a slower attack but one with really really high damage.
Doctor Doom's Mystical Bomb – This is the slow bombing attack that launched with the season of Fortnite.
Thor's Mjolnir Strike – This is a downwards attack that is cast outwards.
Venom's Smash and Grab – This sends you a hook out that pulls opponents towards you. As they're pulled, they're hit by damage.
These are the special attacks that you can use in the Fortnite Marvel Knockout:
Silver Surfer's Board – This boosts you into the air briefly then lets you glide for a short while on the board.
Storm's Whirlwind Blast – This casts a volcano attack around you, it then knocks enemies away.
Groot's Bramble Ball – This is basically a baller but on a time limit that briefly heals you too.
Black Panther's Kinetic Amor – This is armor that absorbs the damage that you take. This builds up and fires out as an attack on other players.
The Marvel Knockout Super Series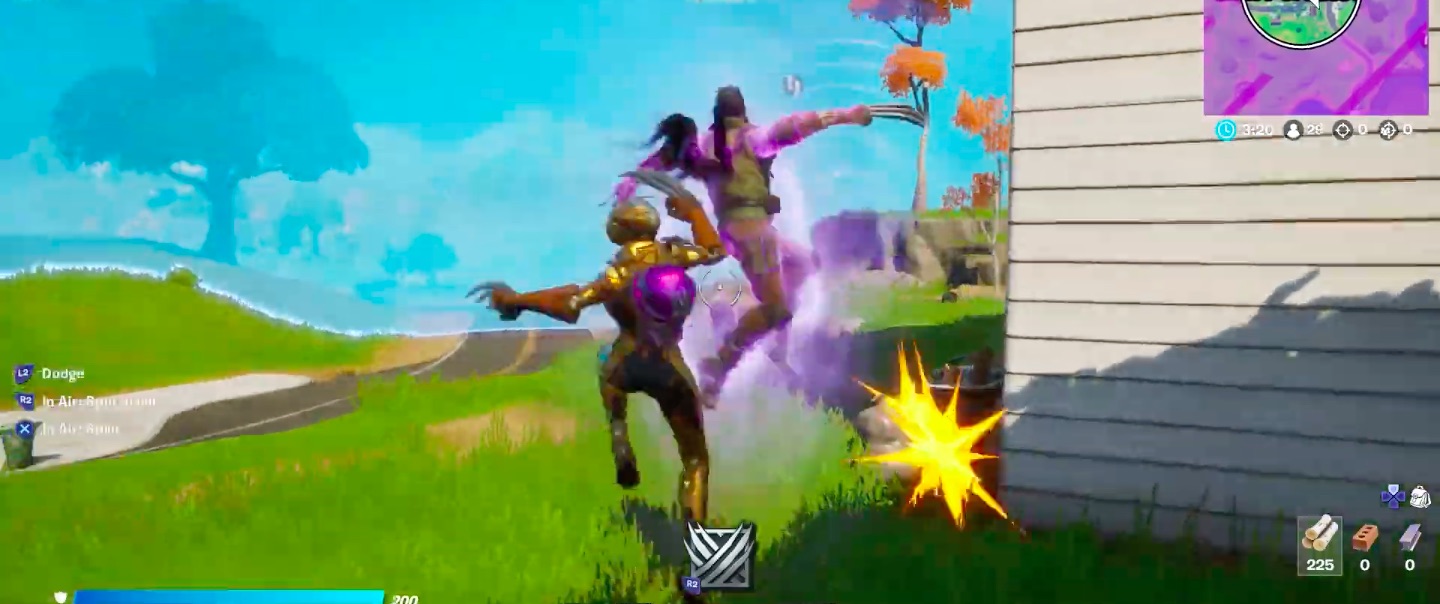 That's what you need to know about the Marvel Knockout Mode. The Daredevil skin tournament was just the start of the Marvel Knockout mode, forming a larger Marvel Knockout Super Series tournament. There's a big prize pool for all four overall tournaments, so now is a great time to drop into the Marvel Knockout limited-time mode.
If you're just looking to play regular Fortnite, then our other guides can help you make sure you're getting the most out of the game.