Fortnite Chapter 2 Season 2 has brought quite a bit of new content into the game, including some fun new map POIs. What's really interesting about these areas is the number of NPCs and other interactable objects around. This can be frustrating for competitive players; you only have to look at fighting games to see how much this kind of thing is appreciated in competitive games. However, on regular rotations, these can spice things up. Two of the most fun of the new features are Fortnite vaults and bosses. Similar to the vaults in Apex Legends, these are spots that you have to complete a few tasks to get access to. However, once you do manage to get inside you're going to have some guaranteed loot waiting for you.
To get inside one of these Fortnite vaults, you need to take down a boss. The bosses are an extension of the NPCs dotted around the map, but each guarantees you a nice bit of loot just from killing them. This guide covers where to find the Fortnite vaults, how to get into them, and how to find the bosses.
Fortnite Vaults Location
There are five Fortnite vaults scattered around the map. The map below shows their locations.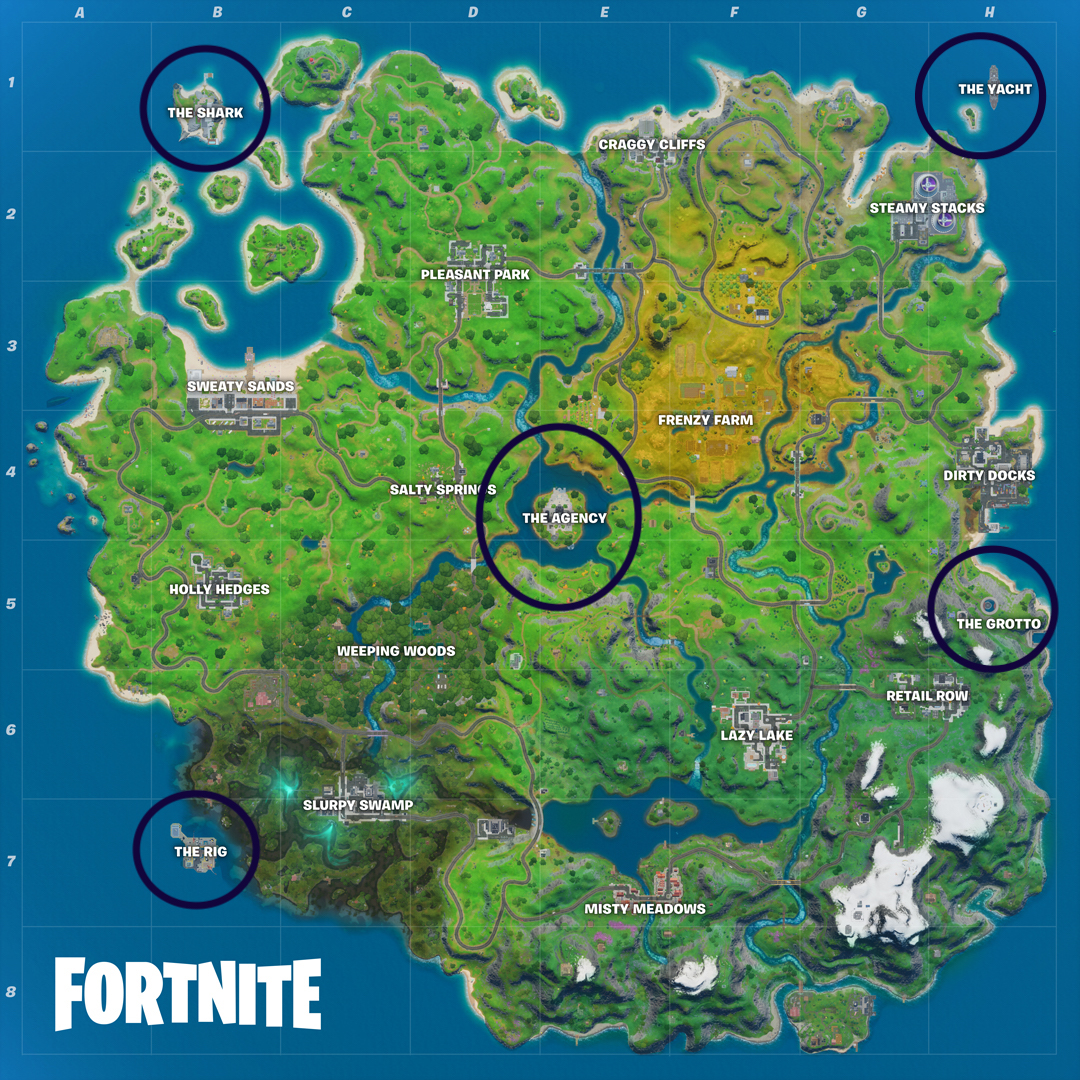 If you've played a bit of Chapter 2, these will likely be familiar to you. They're the spots that have all of the spy-themed stuff from the latest season. They've also got a fair few NPCs kicking around. These are enemies that you can fight in-game for some loot. Most of the NPCs are going to be easy to take down. However, there are some more challenging ones. Each of these locations has an NPC boss as well as regular enemies. These are going to give you a bit more trouble, but it is worth it for the extra loot you'll get.
Fortnite Bosses
You'll likely recognize each of the bosses that have been introduced in the latest chapter of Fortnite. They're actually the skins that are available in this season's Battle Pass. Yeah, you're taking on NPC versions of the skins you might be hoping to unlock.
If you want access to one of the Fortnite vaults, you're going to have to locate a boss. They're located in each of the new POIs, you can find each specific boss on the map below.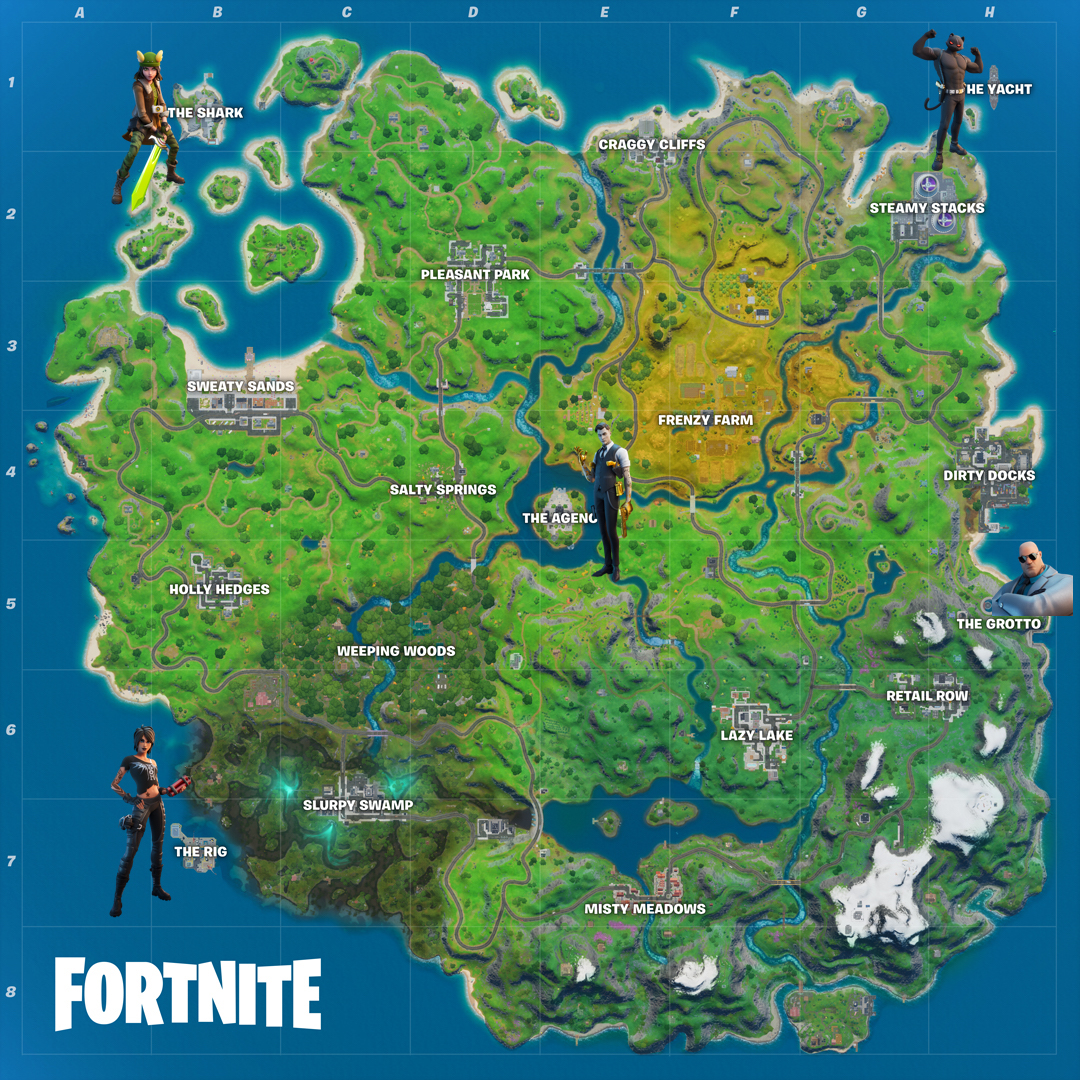 These bosses take a bit more damage than other NPCs. They're tougher. Their AI is better, they'll deal more damage and they have 100 shield and HP. This can make them a bit tricky. However, if you keep your distance they can be easily taken down. The boss Ai doesn't really have a grasp of object permanence… once you move out of sight they get easily distracted. Taking down one of the bosses will instantly give you a Mythic item.
Each can drop one of these weapons:
Ka-Boom Bow – TNTina
Peow Peow Rifle – Meowscle
Assault Rifle – Skye
Drum Gun – Midas
Minigun– Brutus
Grappler – Skye
Skye will actually drop two mythic items, so you won't lose out on actually getting a top tier weapon in place of a grappler gun. Although, you'll still have access to one of the Fortnite vaults and all of the loot in there.
Unlocking a Fortnite Vault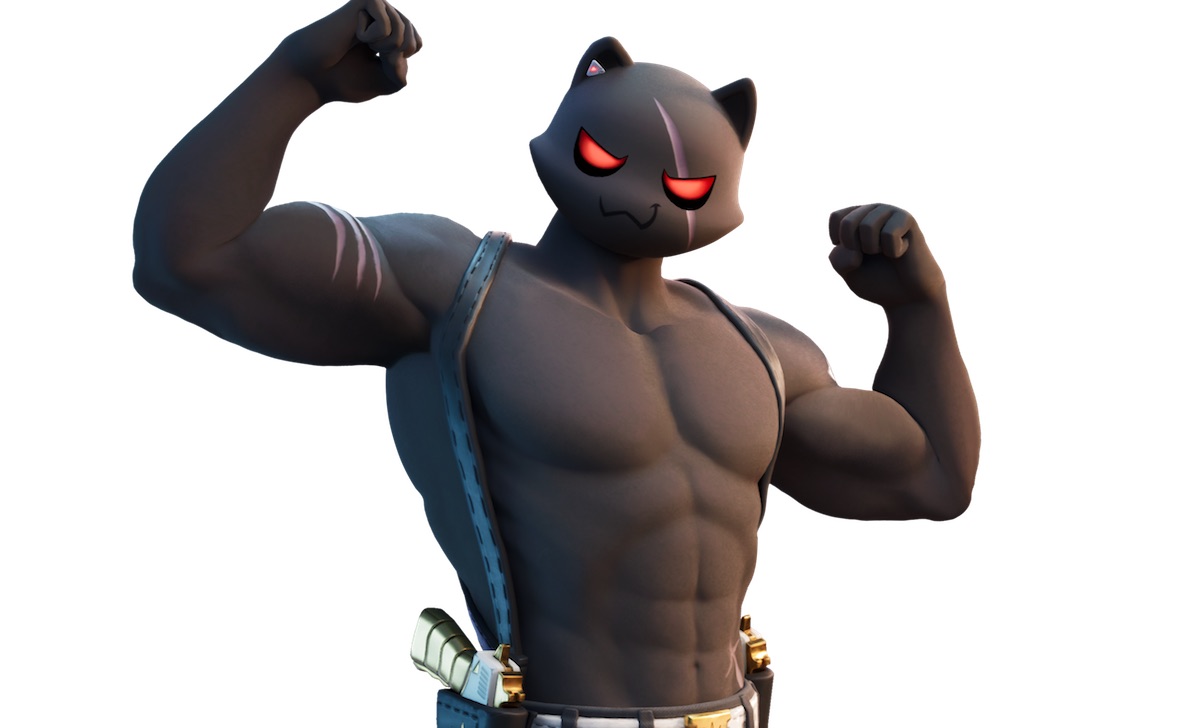 Once you've taken down a boss in Fortnite, you should have a key card. You can use this to open up a vault. Just head over to it, and use your key card on the terminal. Once you get inside you'll find quite a lot of chests. The equipment in these chests is going to vary, but there is enough of it to prepare you for an entire game.
Fortnite vaults are a cool new addition to the map and taking some time to take out a boss can really change up your play style. These are some other great articles for improving your rotation and performance in Fortnite's latest season!