Fortnite holds frequent tournaments, regularly giving away millions in prize money to whatever players manage to place highly. For the most part, the top spots are taken home by the best Fortnite players and big names. Although, Epic holds different events in different regions with multiple ones for each method of playing. So, a lot of players have the chance to win some prize money. You don't have to be Tfue or Ninja to get a prize from a cash cup. Even if you dominate in pubs and arena though, tournaments can be a different story. It can be difficult to actually break through that barrier and play better in Fortnite tournaments.
A lot of performance in tournaments is influenced by performance anxiety. It feels like there's more at stake, even if you're just competing for fun. Staying cool under the pressure is vital. You also need to put yourself in the shoes of other players though. Everyone competing is likely kind of stressing over the tournament. You can use this to your advantage to try and outplay the sweats. This is what you need to know to play better in Fortnite tournaments:
How to Play Better in Fortnite Tournaments

Don't Get Tilted
While it seems simple, this is a major factor in playing better in Fortnite tournaments. Half of it is mindset, and getting tilted and angry at other players can ruin even cups for you. If you get annoyed in the game, you could throw off your entire performance just to take one firefight that you don't need to. This problem is actually so widespread that it affects some of the best players out there.
In a recent round of the Fortnite champion Series, a Trio with Aqua become involved in a bit of a grudge with a team including benjyfishy and MrSavage. The two teams were at loggerheads over landing at the same POI. By the time the round was wrapping up, players of both teams were intentionally throwing matches so they could re-enter another game and try to find the same match as the other. Both threw away a lot of chances at points in an attempt to get some revenge on each other. Eventually, Aqua was given a ban that kicked him from the entire tournament for using information form benjy's stream to his advantage.
That's an extreme example, but it is a good representation of where the impulses from getting tilted can lead. You're not going to play better in Fortnite tournaments if you make calls based on anger rather than strategy. Your matches might not be that high stakes, but this kind of thing can get the better of everyone. Don't just go after a player because they've annoyed you. Try not to take things personally, and don't get tilted by other players. Only take firefights from a good position, not some weird rage.
Use the Right Mindset to Play Better in Fortnite Tournaments
In a Fortnite tournaments, there's a lot at stake. Even the minor cups have major prize pools. The biggest thing that separates a lot of skilled players from placing is being in the right frame of mind. Well, they also need quite a bit of skill which they might not actually have! Although, within those skilled players those who can stay calm under pressure have an advantage.
There are plenty of players who can hit perfect rotation and great aim in the game. To get better at playing Fortnite tournaments though, you've got to do this under pressure. If you have a few good rounds, you have a chance of actually performing better in Fortnite tournaments. So the pressure on you is going to increase exponentially! The better games go, the more tournament anxiety is going to increase.
The best way to improve at this is to compete in more and more tournaments. Don't take them too seriously, just view it as an opportunity to see how you measure up. Eventually, they won't seem so intimidating.
Kills or Placement?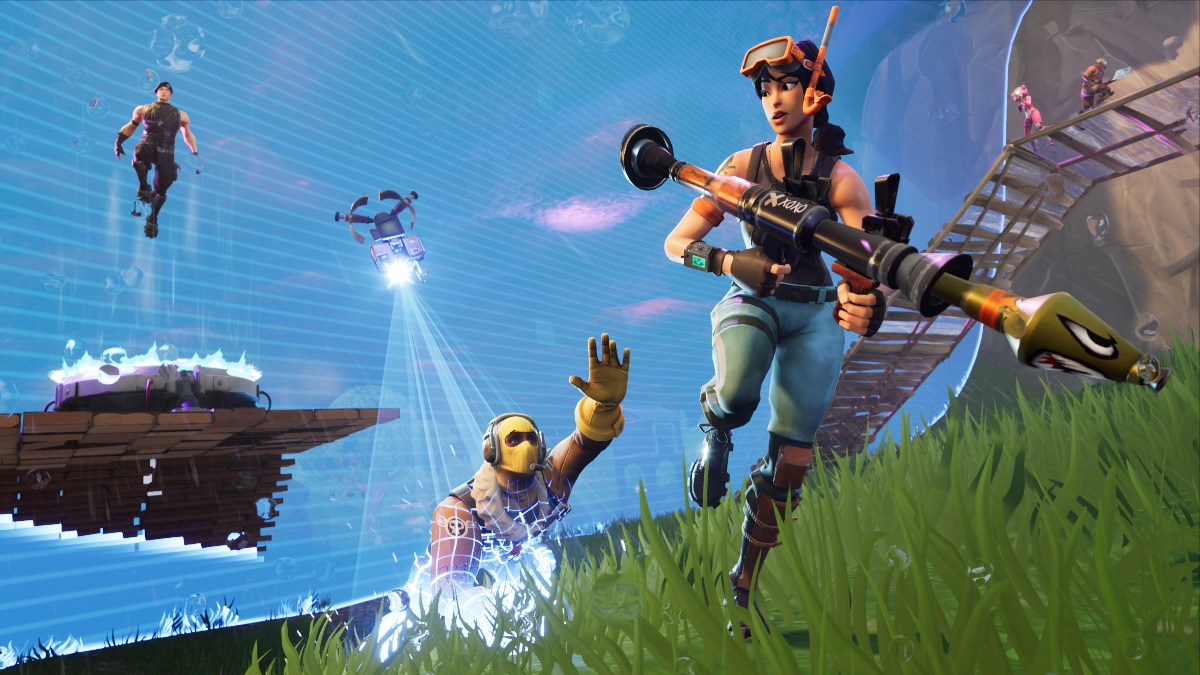 Scoring in Fortnite tournaments varies a bit, but it's always split between kills and placement. Most tournaments aren't won via the Victory Royale. There are exceptions and usually, a winning team will end up with a Victory Royale or two, but kills and placement matter a lot more. So which should you go for to play better in Fortnite tournaments?
If you continuously sweat to get kills, you're not gonna rack up much in placement. Same if you focus too much on survival. A good balance is definitely what you need to be doing here. Don't take any engagements that you can't win, and don't be afraid to retreat. If you're only one player death away from placing in a higher points bracket, then it might be sensible to try and delay any firefight with building for as long as possible.
Only take on players when you're in an adventurous position. Although, you can't just hide and rely on placement. There's a simple reason for that, games take too long. You can't placement your way up the roster since there is a time limit in play. Play conservatively, but make sure you're still pushing when opportunities arise. Rather than trying to take on every enemy you see, try to grab a better position for a firefight against every enemy.
Stacked Endgames
A major feature of Fortnite tournaments, that often isn't present in normal games, is the stacked endgame. This is where there are a lot of players in that final few circles. The game significantly slows down around this time. Those last who few kills can take forever, and you'll get very few points for your team unless you win. It is sometimes a good strategy to peruse a risky move in a stacked late game. If it goes well, you can get some points that you might not have gotten. If it goes badly, you've saved yourself a good chunk of time to slot in another game where you can peruse kills.
Time Management
In most tournaments, you have 12 games in three hours. However, most players can't get all of these in. So how can you play better in Fortnite tournaments? Take a break when you need one. 3 games per hour in the window is really the max that you want to play. Take a short break and make sure you're in a good headspace for your next round. If you can't get the points in nine games, those extra ten minutes aren't going to help you play better in Fortnite tournaments.
That's all of our tips to improve in Fortnite tournaments. For really high level players, Fortnite tournaments are a way to keep their status in the community. For most players though, they're a fun chance to see how you measure up and occasionally win some cash. These tips are mainly around cultivating a better mindset when you play. You can work on your mechanics and skills a lot, but often it is this mindset that holds you back. It is much easier to read to stay cool in tournaments than it is to do, but if you can master it then you'll be able to play better in Fortnite tournaments and probably have more fun in the processes.
Our guides to Fortnite's map, weapons, and mechanics can also help you out if you need a refresher on the game's current meta: