Each character in Apex Legends has a completely different skillset. Once you're familiar with the basics of the game and have learned a little more about the map and handling firefights, then you need to pick a legend to focus on. It won't always be possible to play as the exact legend you want to every time. However, you should at least focus on a few legends. By specifying your practice to just one or two Legends, you can really master their abilities and styles of play to ensure you're a real asset to your team. Gibraltar is a tank of a character that will allow you to give your team a massive defensive boost. There are some strategies to keep in mind if you want to win as Gibraltar.
One of Gibraltar's best qualities is his ability to absorb the damage for his team and stay alive. Plays who want to win as Gibraltar will have to be okay with taking a good amount of damage. You won't be particularly mobile, so we're not going to focus on speed on in this guide. Instead, this is how to practically take advantage of Gibraltar's abilities to win.
Gibraltar's Passive Ability – Gun Shield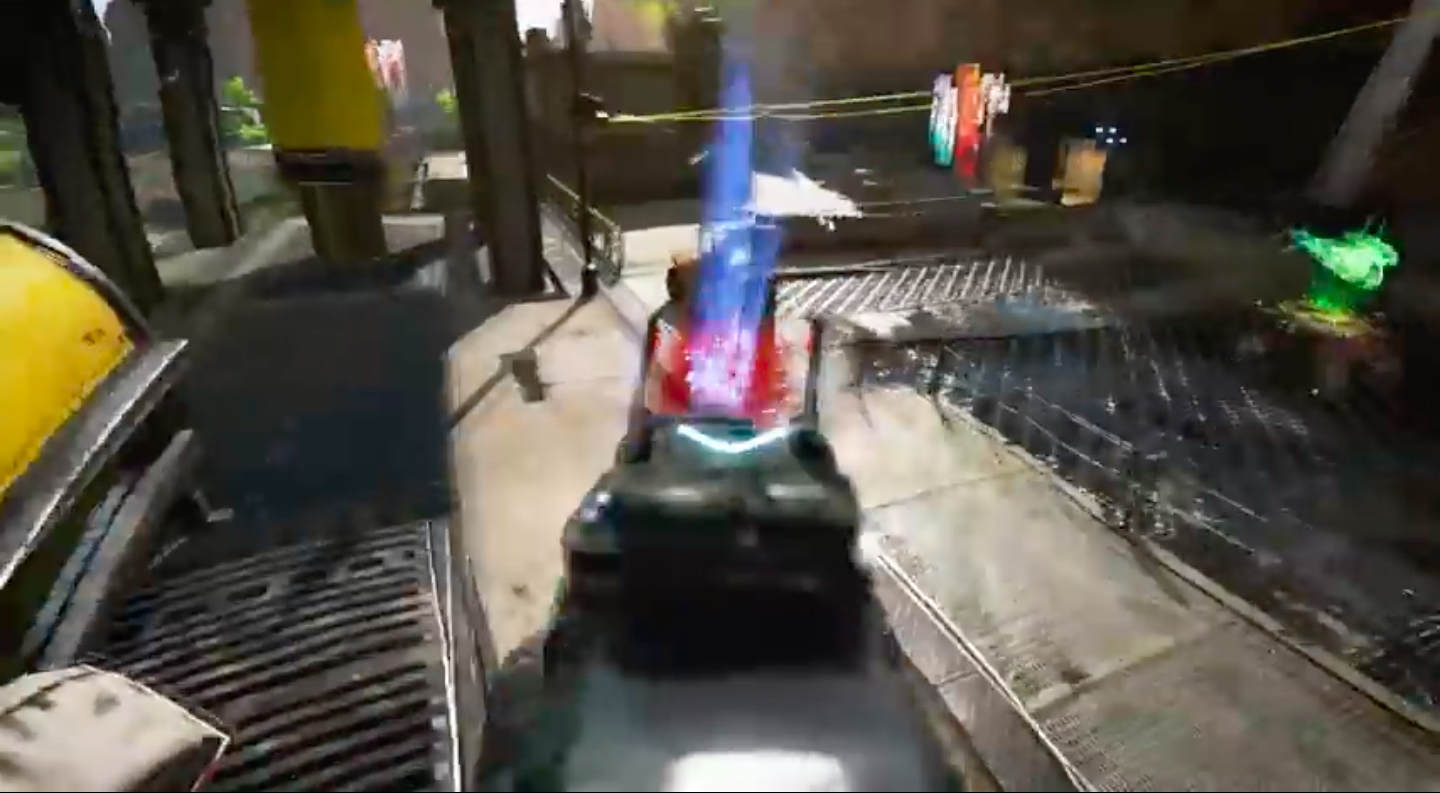 Gibraltar's passive ability is a shield that is projected in front of him while you're aiming down the sights. This shield isn't indestructible. Enemies can and will try to remove it. However, it still gives him an advantage in defense in these scenarios. This really makes Gibraltar a better candidate than he immediately appears as an attacker. This extra protection can give Gibraltar the edge that you need to really do some damage on the enemy. If you want to win as Gibraltar, you're going to have to utilize this properly.
To properly get the most out of this shield, you should keep it in mind when aiming. It takes the pressure off a little. While lining up your shot against enemies you can afford to take that extra second or two to ensure it fits perfectly. Don't get spooked and fire off in a panic. With the shield, you have the time to make sure you're getting that headshot. If you find you're doing well at utilizing this shield, consider going for sniper rifles while looting. This will give Gibraltar the set-up to make the most out of his shield.
Once you've got a gun that can best use this ability, try and position Gibraltar against a wall. Like a mob boss, with your back defended every attacker will have to come from the front. The front is where you have a shield, so you're going to be well protected. If you use this shield, you can get plenty of kills to help your team and win as Gibraltar.
 Gibraltar's Tactical Ability – Dome of Protection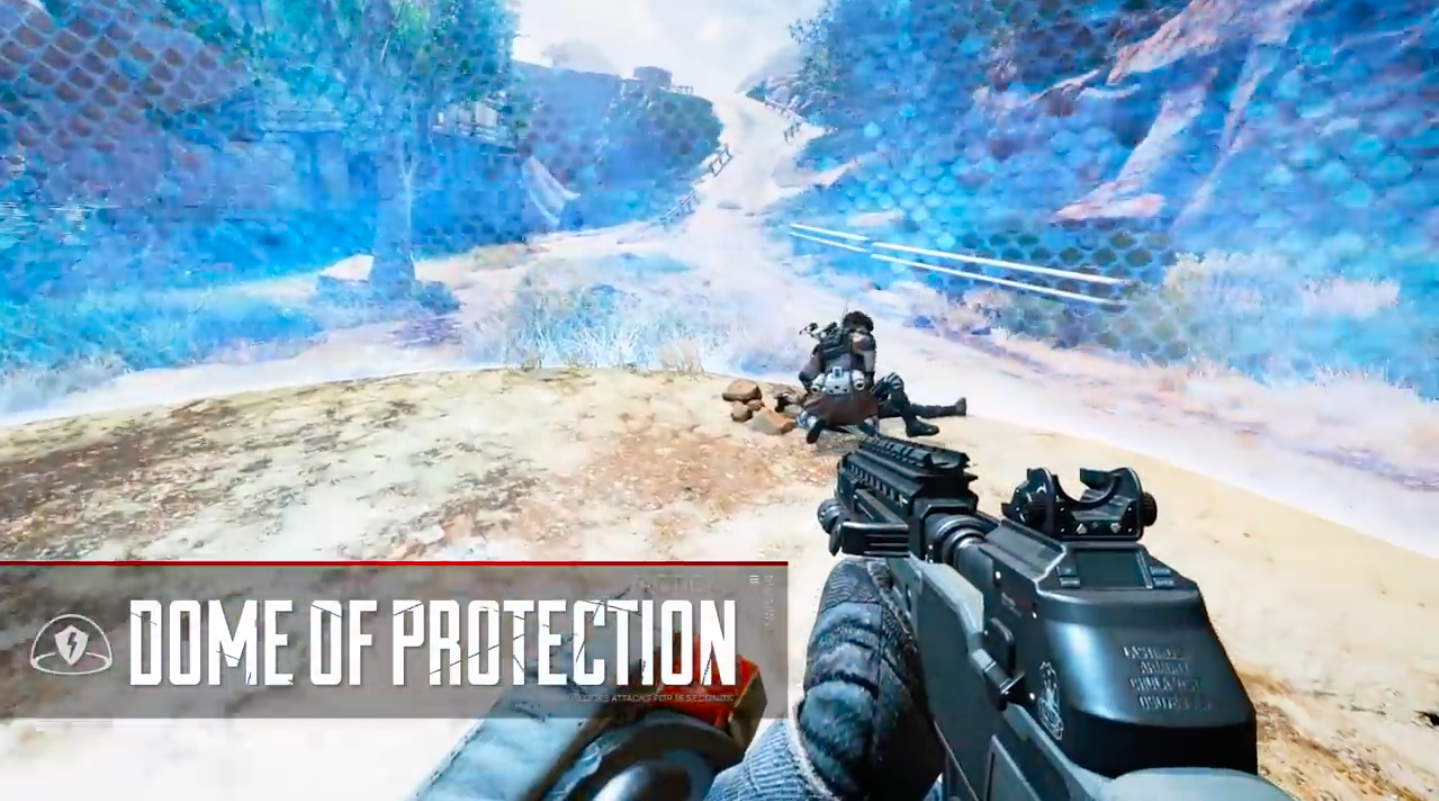 To win as Gibraltar you're going to need to use all of his abilities. His tactical ability is Dome of protection, this deploys a protective dome that you and your teammates can shelter inside. It's a fairly standard defensive ability that shouldn't be too hard to get the hang off, mastering when to deploy it can make all of the difference.
As well as being a great defensive tool, the Dome of protection can be used to take out enemies. You can deploy the Dome to isolate a single enemy in close-combat. Doing this can block out their teammates and give you and your team a diversion. Once isolated you can take out the player and re-level the playing field with the opposing team. Mastering deploying the Dome of Protection in an offensive capacity can give you the edge over other teams and help you gain composure in a situation where you might be outnumbered.
You can also use it as a more traditional shield. To do this, you can throw the dome ahead of you when taking fire from a distance. This will make an obstacle that gives you a chance to escape without trapping you in the dome. These uses can really help you get some variety in using the Dome of Protection. However, you should be wary of the longer cooldown time for this ability. It is the sort of ability that can make all the difference if you get involved in a fight between two full teams. Having it available when you really need it can help you win as Gibraltar.
Use Defensive Bombardment to Win as Gibraltar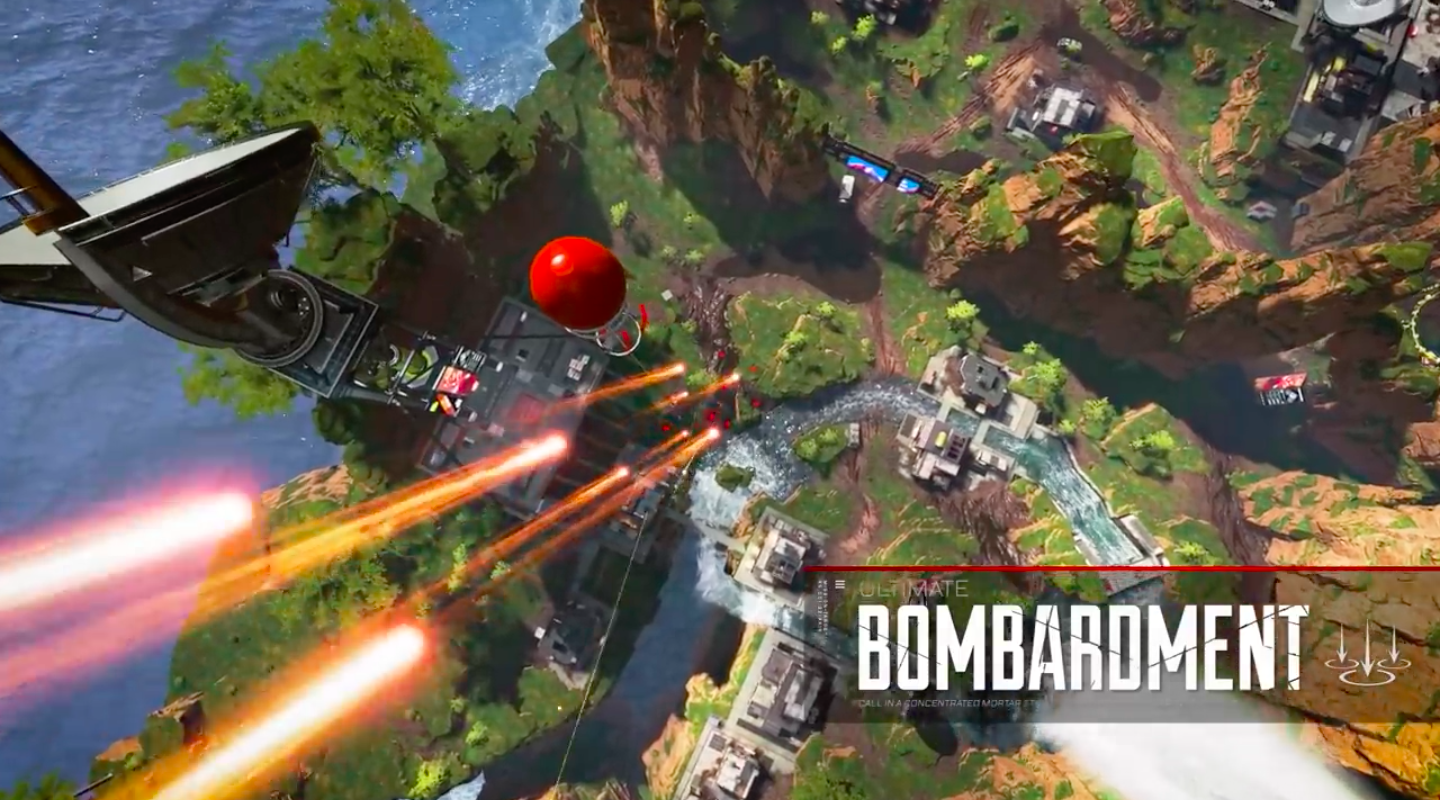 Gibraltar's final ability is powerful but easily telegraphed. This means you can do some serious damage but you might struggle to do so without the enemy becoming aware and fleeing. To combat this, you can use this ability in a few different ways to win as Gibraltar.
The first is the obvious way. You can use it to hit enemies on the map that you need to finish off. If you manage to do this in a firefight situation where the enemy team is locked together, you can take out the lot of them. It is best used on a full team. Even if they flee and you don't manage to wipe them out, this move will fragment them and force them to split off. If you can split a team up then you can pick off the remaining team members while they're isolated and vulnerable.
You can also use this barrage of missiles to clear out an area as you're advancing. This might seem like a bit of a waste of the move's destructive power, but sometimes it's the best way to take advantage of Defensive Bombardment. This forces players out of the area that you've dropped the bombardment in. It gives you the space to regroup as a team and ensure there aren't enemy players there.
Conclusion
The Defensive Bombardment might do some heavy damage. However, to win as Gibraltar you've got to make sure that you're using his abilities to take control of the map as well as finishing enemies. It can be a great tool for splitting up teams, which is one of the best ways to get more kills in Apex Legends.