Playing better in Mordhau depends on strategy and skill, but also the equipment that you're working with. Even the most talented player will struggle if they're getting a low Frames per second, using broken settings, or unhelpful key binds. Improving your frames per second in Mordhau can elevate your play. Most pro players in any game have one big advantage, they're using settings and equipment that allow them to get the highest frames per second possible. This is true for all online games, but Mordhau is especially susceptible to it. The cap on FPS in Mordhau is much higher than in the most other games like PUBG or Fortnite, so if you want to win more matches you need to be getting the best frames per second possible in Mordhau.
There are some things you can do to improve your FPS in Mordhau. This does depend on the computer that you're using. However, even a basic gaming PC can get much better frames per second in Mordhau than most players do. Optimizing everything for the best possible FPS will give you the best chance of succeeding in Mordhau.
In-Game settings to Improve your Frames Per Second in Mordhau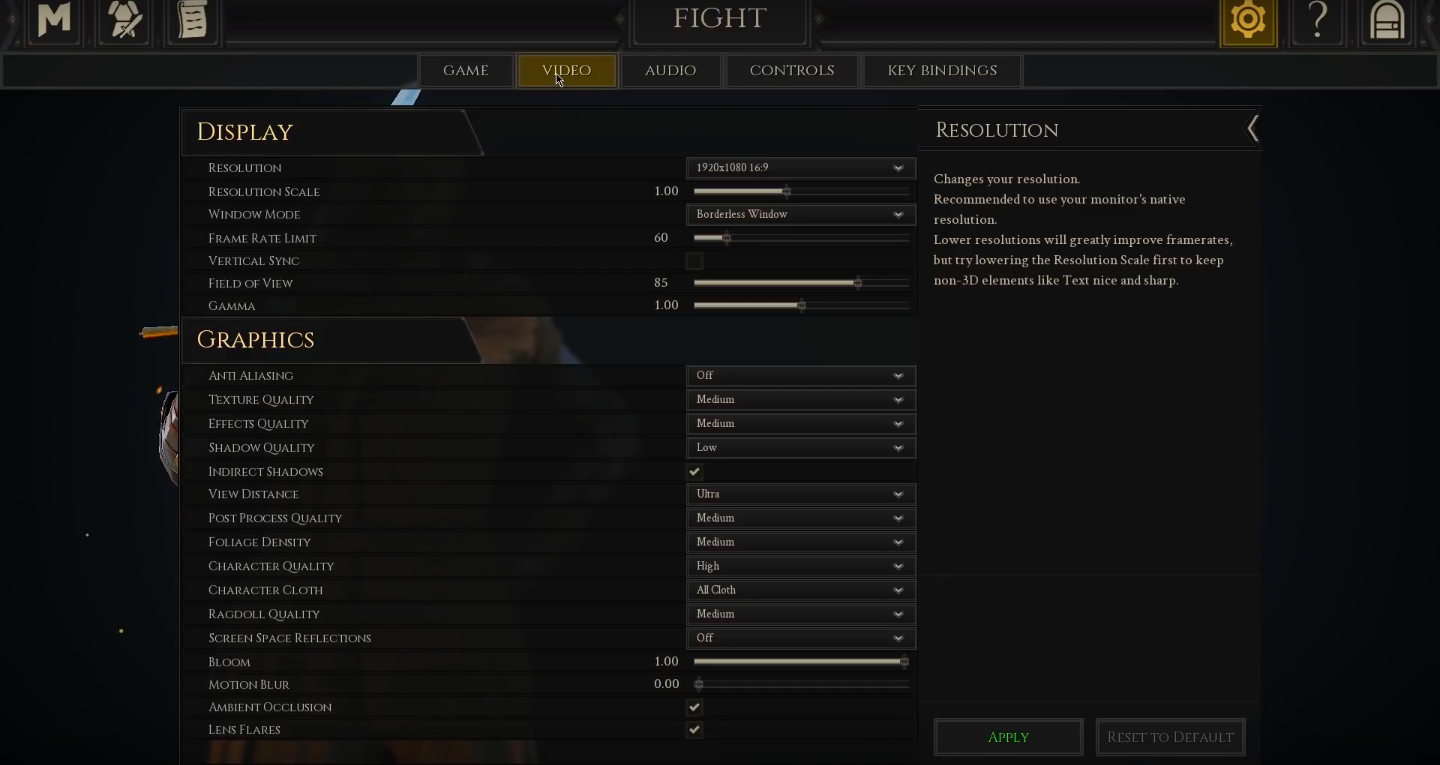 There are plenty of things to adjust in your in-game settings to increase your FPS in Mordhau. You should balance this with the optimal settings for playing, but they usually line-up.
Resolution –Use the native resolution for your monitor. On a PC, you can find this out by heading into your Control Panel, then Appearance and Personalization, then Adjust Screen Resolution. If you're really struggling to boost your frames per second, then you can bump this down to a setting below yours but it will impact your game.
Resolution Scale –This setting should be 1.00 or 0.900. Going lower is going to start to mess up the textures in the game and make it difficult to play. If you go too much lower, you might get a great rate of frames per second in Mordhau but you will struggle to actually play.
Window Mode –Fullscreen.
Frame Rate Limit –This should be set to your monitor's frame rate. This does cap your FPS in Mordhau, but it caps it at what is physically possible on your computer. You can go higher by pushing your monitor further than it is designed to go, but this is going to cause some major overheating problems.
Vertical Sync –Turn this off.
Field of View –This will depend on what your computer can manage. Setting it as high as you can give you a wider view of the battlefield, but if this results in your game not displaying properly then this won't be much good. It should be set to as high as you can without any problems. A further field of vision will impact Fps in Mordhau, but it is worthwhile.
 Graphics Settings to Improve your FPS in Mordhau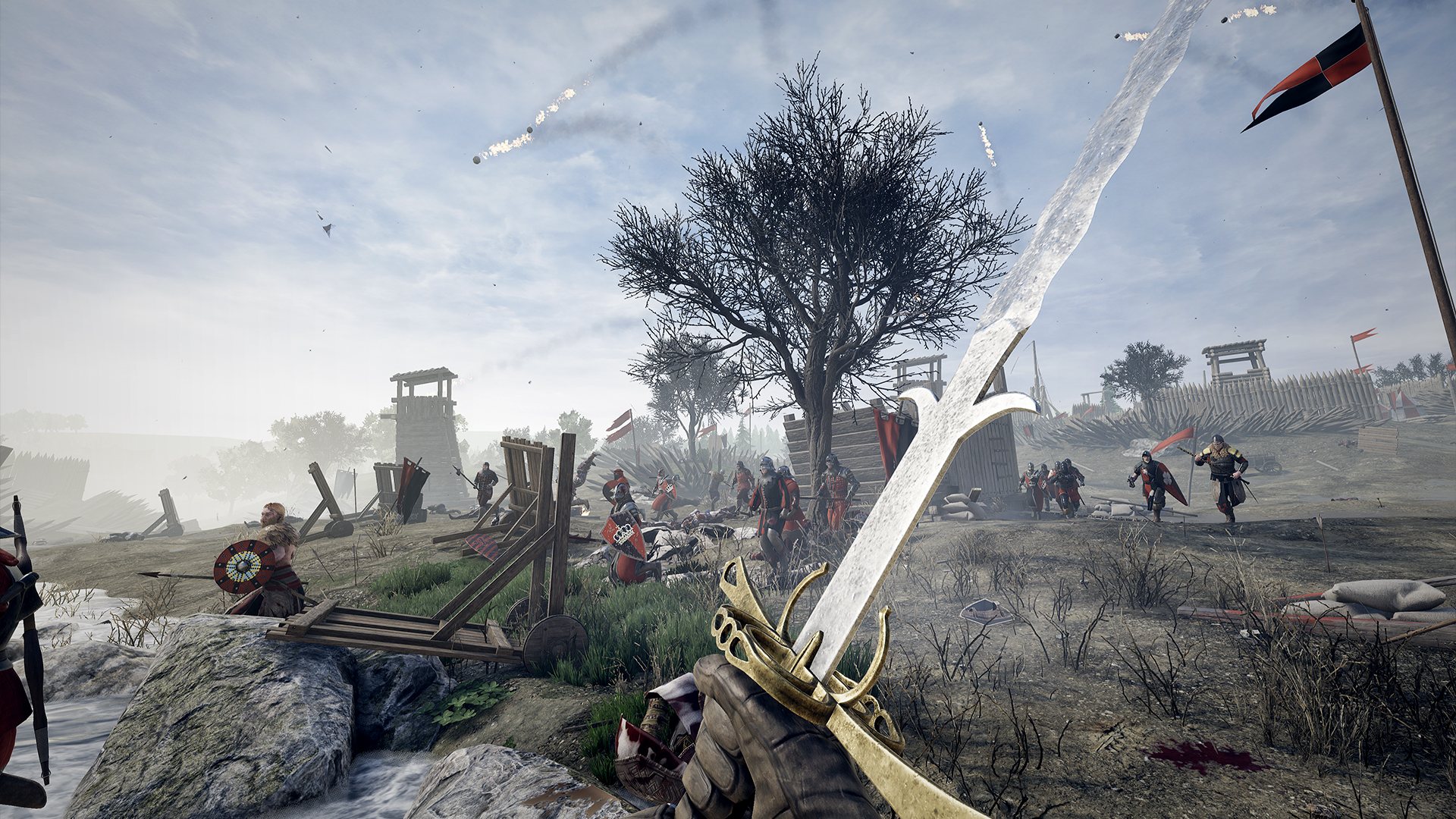 There are some additional graphics settings to optimize your frames per second in Mordhau. This will be a trade-off between visual fidelity and FPS. However, if you're serious about playing at a high-level then Frames per second is going to be a lot more important than the nicer graphical features.
Anti-Aliasing – Off. This really isn't that important for your gameplay.
Texture Quality –High. This doesn't have much of an effect on your FPS in Mordhau, it is more limited by the quality of your PC. If you're running the game on a high-end gaming PC then you can crank this all the way up, even decent machines can go higher. Sticking to high should give Mordhau a great look without having much of an impact on your FPS.
Effects Quality –Low.
Shadow Quality – Low. These two settings just tax the performance of your game unnecessarily which will really impact your frames per second. The shadows in particularly can be a massive drain.
Indirect Shadows – Low.
View Distance – Highest you can manage. This will help you see further and perform better in the game.
Post Processing Quality –Low
Foliage Density –Low
Character Quality –Low
Character Cloth –No Cloth. These settings all tax your computer's processing power without adding much to the game, disabling them can give you a good boost.
Ragdoll Quality – This has a pretty big impact on the Frames per second in Mordhau that you can achieve.
Screen Space Reflections – This gets rid of some of the nicer in-game effects like light from flames but it will really help your performance.
Bloom – 0.
Motion Blur – 0.
Ambient Occlusion – Off.
Lens Flare – Off.
Using a GameUserSettings File to Boost your Frames Per Second in Mordhau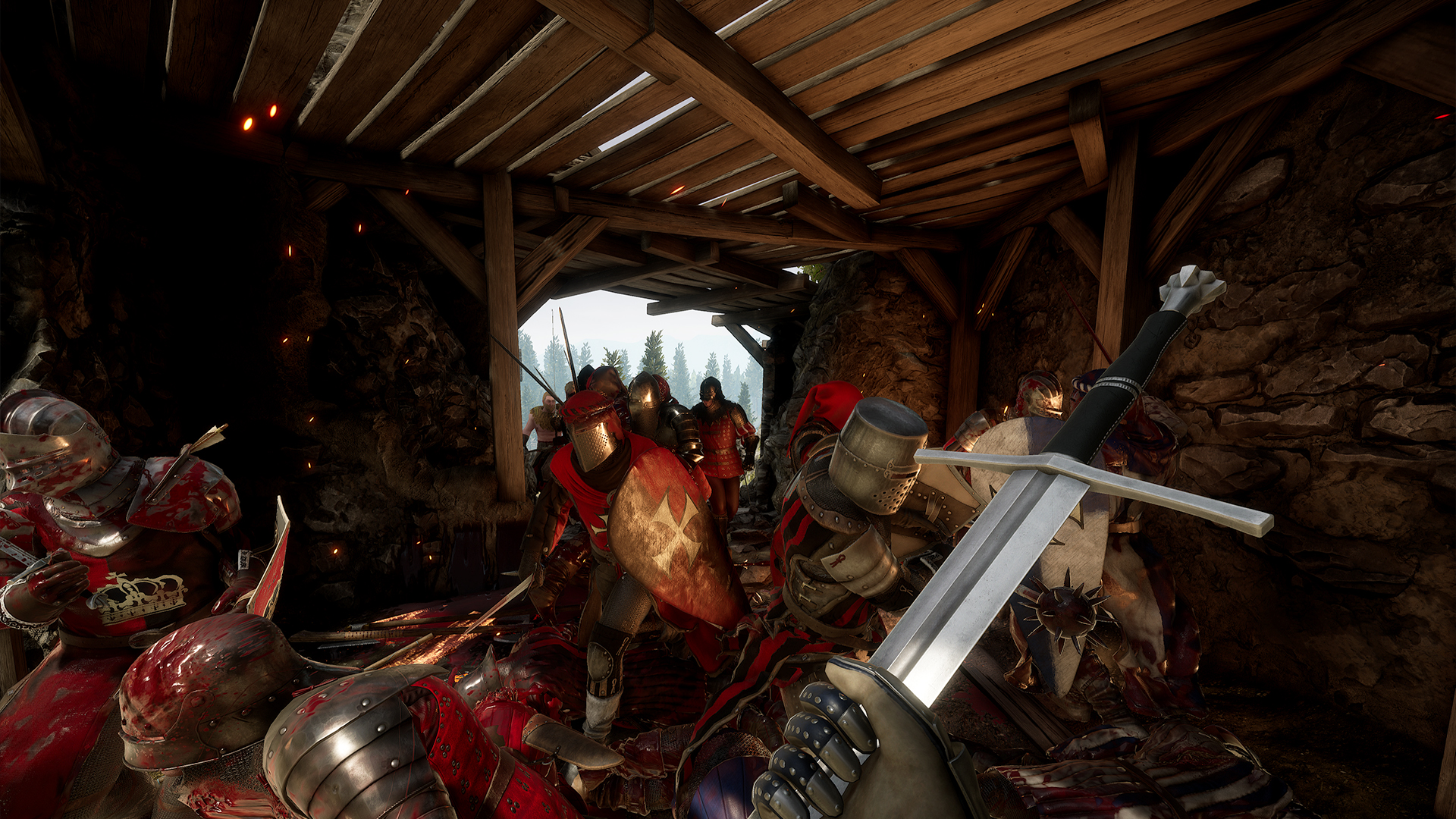 These settings are about as far as you can go in Mordhau using the in-game settings. However, it is possible to get a bigger FPS boost in Mordhau by using some different tactics. Using a GameUserSettings file allows you to tamper with some of the settings that aren't normally available to you, like turning those pesky shadows all the way off.
The first step is to find your GameUserSettingsFile. To do this you first need to have hidden folders and files disabled. Do this by clicking on the view tab in File Explorer, then navigating through Files and Folders, then Hidden Files and Folders, then click 'Show Hidden Files, Folder, and Drivers'.
With this enabled, you can find your file to alter for an increased frame per second in Mordhau. Press Win+R and input this line to search out your file "UserProfile\AppData\Local\Mordhau\Saved\Config\WindowsClient' Replace the user profile with the appropriate name on your computer, or you can navigate through all of this in your File Explorer. Right click on your 'GameUserSettings.ini' file and open it with WordPad or any other editor. This file contains the code for your in-game settings. It is better to use the in-game options to change what you can since that is a safer method, but this will work for those not available through the game itself. To disable a setting entirely, enter 0. Alter these entries to improve your FPS in Mordhau:
GameUserSettingsFile and Other Changes for A Better FPS in Mordhau
ShadowQuality – You can turn this all the way off this way!
MaxRagDolls
RagDollStayTime – You can adjust this to affect how long ragdolls stay in your game. This has a major impact on your Frames per second in Mordhau and your CPU so be careful! It can produce some fun effects though.
Once you're done with this file you need to set it as Read Only. This will prevent Mordhau from instantly resetting your changes next time the game loads up. Messing with the game's internal files has some risks, if this causes any problems you should move the modified file out of Mordhau's files. Then next time you boot up the game, it will create a new fixed file for you.
There are some things you can do outside to improve your FPS in Mordhau. This mainly comes down to your computer processing power. While playing Mordhau you shouldn't be using anything else that taxes your CPU. This includes RAM-hogging applications like UTorrent or Chrome. Anything non-essential should be shut down.
These changes should help you get the best possible Frames Per Second in Mordhau, giving you advantage no matter what PC you're using.