Mordhau might not have the most constant updates like Fortnite or limited events like Apex Legends, but apparently, when it gets updates it gets plenty of them. Mordhau was updated with both Patch 9 and Patch 10, but brought quite a few changes. These are all of the major alterations to the game from these two patches.
Patch 9 and Patch 10 General Patch Notes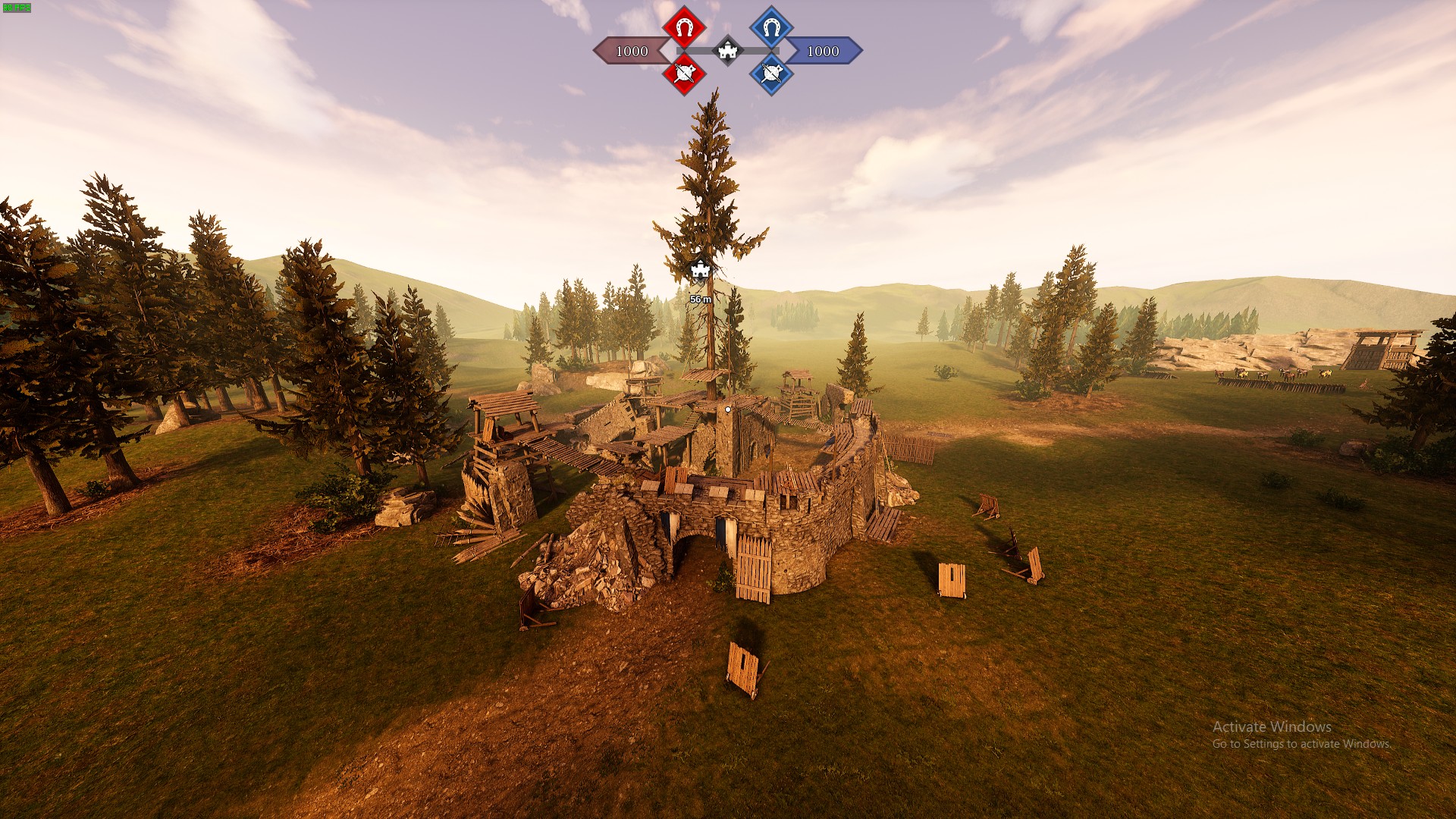 Content Update
Patch 9 has brought a status update to the two new maps and the game mode that are due to be added to Mordhau. While none of these are ready as of yet, they all appear to be getting quite to release, with Invasion and the new map Feitoria being quite close to release.
Patch 9 Changes
Ranked Mode –Mordhau has added a Ranked mode. will focus on dueling for the time being with 1 v 1 servers to replace the popular fan-run dueling servers and 3 v 3s. A great chance to prove how skilled of a dueller you are.
Crossroads – Crossroads has been extended slightly. While it isn't a massive change, it now features a new ruined tower.
Veteran's Amour – A new set of armor for Mordhau players.
Team Damage Frontline – For 5 seconds after spawning you will not take team damage.
Team Damage Spikes –Spikes from friendly teams will no longer do as much damage, but will still hurt players.
Autoban for Excessive Kill Numbers –An auto-ban is in effect. This is to deal with ridiculous amounts of Team Kills in a short period of time. However, this should only affect people who are manipulating the game.
Horse Hitboxes –New hitboxes on horses will go a long way towards balancing them. While it isn't a complete nerf it's a big change.
Horse Momentum –If a horse has momentum then the rider will take greater damage.
Acceleration of Horses –Decreased.
Horse Respawn Times– You will only have to wait for 30 seconds for a horse to respawn.
Horse Players– They can now capture Points. Overall, horses have had their power reduced a little but remain viable.
Siege Tower objectives –These will now take two trips to complete.
Mordhau Patch 9 and Patch 10 Combat Changes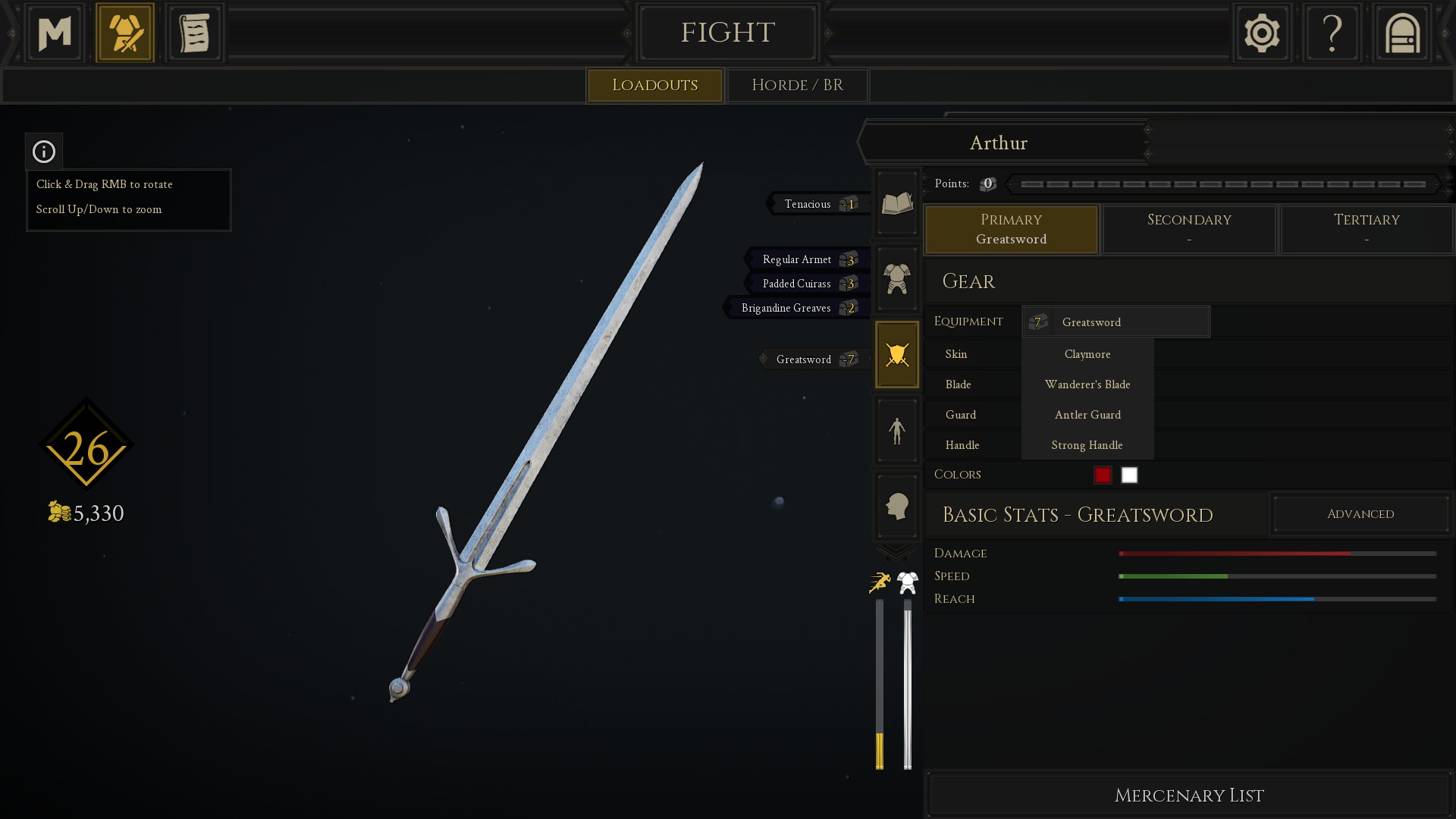 Patch 9 Combat Changes
Attack Windows –Window for strike and stab releases, parry windows, and chamber windows reduced. Stab early release window and combo feint window have been significantly increased.
Kick – Morphing into a kick is now faster. Kicks will only give 15 stamina rather than 20, and they will give 15 stamina instead of 10. The recovery period for a miss has also been increased.
Fury –This now gives full stamina on kill.
Flesh Wound –This now costs 3 points.
Patch 10 Combat Changes
Stamina – The delay for beginning to gain stamina has been increased. it is now 1.3 seconds.
Holding Shields – This now has 2 less stamina negation, a stricter blocking turncap, and will no longer riposte feints. It now forces a full parry and recovery window.
Patch 9 Weapons and Equipment changes
Buckler –Stamina Negation increased by 1.
Targe –Stamina negation increased by 1.
Longsword – The main mode strike does more damage; the combo moves faster.
Messer –Strike stamina drain has increased by 1.
Waraxe –Strike stamina drain is up by 1. Although strike combo speed has been slowed it isn't a big change. The weapon remains fairly well balanced.
Executioner –Sword damage against armored legs has been buffed.
Greatsword –Main strike has increased headshot damage.
Toolbox –Now comes with 6 ammo.
Polaxe –Has 5cm more range, the alt mode now has the same range as the main and has better damage against legs and plate amour.
Patch 10 Weapons and Equipment Changes
Stab Wind-up –This has been slowed down for the Bastard Sword, Shortspear, Bardiche, Halberd, Poleaze, Greatsword, Longsword, Messer, and Zweihander. Although this is most weapons, the stab wind-up was pretty fast before this.
Patch 10 is a much smaller patch than Patch 9, but coming in such quick succession this is quite a lot of changes to Mordhau balance. Dueling carefully and precisely is more important than ever. If you want to win more games in Mordhau, you need to make sure you're using the best Mordhau settings, Keybinds, and getting the best frames per second possible.