Mordhau has a completely unique setting and with that comes a unique set of weapons and strategies. Dueling is central to close combat. Unless you're using a ranged weapon, it will be through the intricate dueling mechanics that you get kills and progress through the game. Knowing what you're doing is important, but so is choosing the right weapons. While balance is important, some weapons are more useful than others. There are some Mordhau weapons that you should go for every time.
Mordhau doesn't have guns like Fortnite, but many weapons will be familiar to you anyway. There are a few different categories for weapons. Which of these categories that you use will depend on your play style and which weapons you're going to be able to make the most of. This guide will highlight the best weapons available in each category. So if you're playing as cavalry, a swordfighter, or an archer you will be able to use the best weapons available to you.
The Best Mordhau Weapons for Sword fighting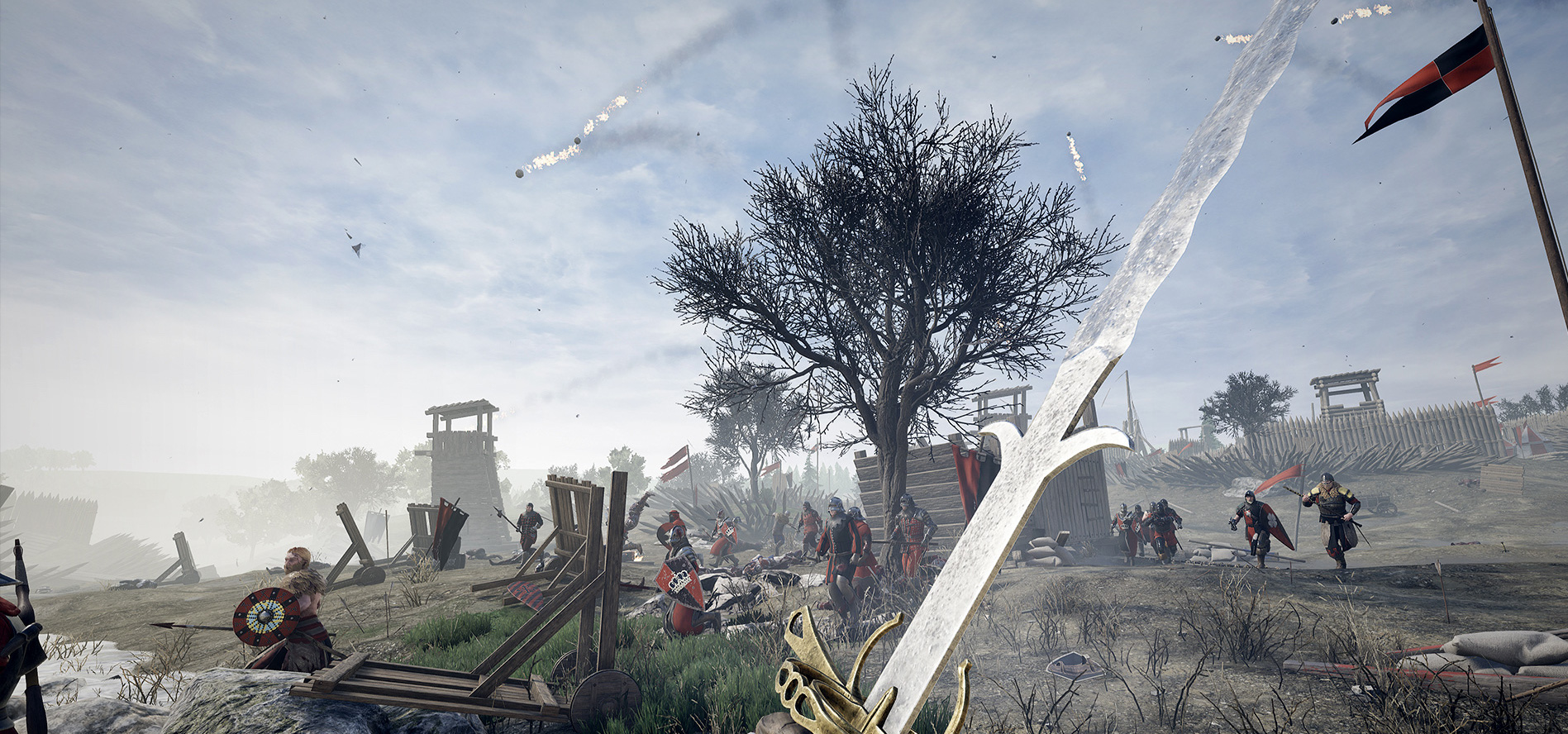 Sword fighting in Mordhau will take some practice, but if you learn all of the advanced techniques you can rack up an awful lot of kills this way. Not all swords are created equal. When looking for a good weapon for sword fighting, there are a few things to consider. The first is speed. If you can get your attacks in faster then you can quickly parry and attack, or follow up an enemy's mistake with an attack. This is key for getting strikes in when your enemy is on the defensive. The other factor is damage. Even if your technique is perfect, your enemy could kill you in only a few hits if your sword doesn't do enough damage. These swords are the best Mordhau weapons that keep these factors in mind:
The Rapier– This one is known for being a great weapon in the right hands. It is lightning fast. With its light build and thin blade, you can maneuver this sword around faster than most others in the game. This gives you an advantage when sword fighting. Its damage isn't the highest available for swords. However, it does make up for this by being useable in any situation. Even though you will need to get a lot of attacks in, the speed of the Rapier should be enough to stop you running into problems. If your technique is good, you can use the Rapier to really rack up kills, making it one of the best Mordhau weapons.
The Zweihander – This is one of the versatile Mordhau weapons. Its main advantage is range. The reach of this sword beats most other swords. This will allow you to block and parry from further away. This is important for keeping the range of your enemy's attacks back while keeping them within your range. A properly utilized Zweihander can have you winning sword fighting duels without having to maneuver too much. It is also very fast. Like the Rapier, this gives it an advantage over the heavier and slower swords since you can react faster. Its damage is also pretty high. It might take some practice to perfect the attacking range with this one, but it can be worth it.
The Best Ranged Mordhau Weapons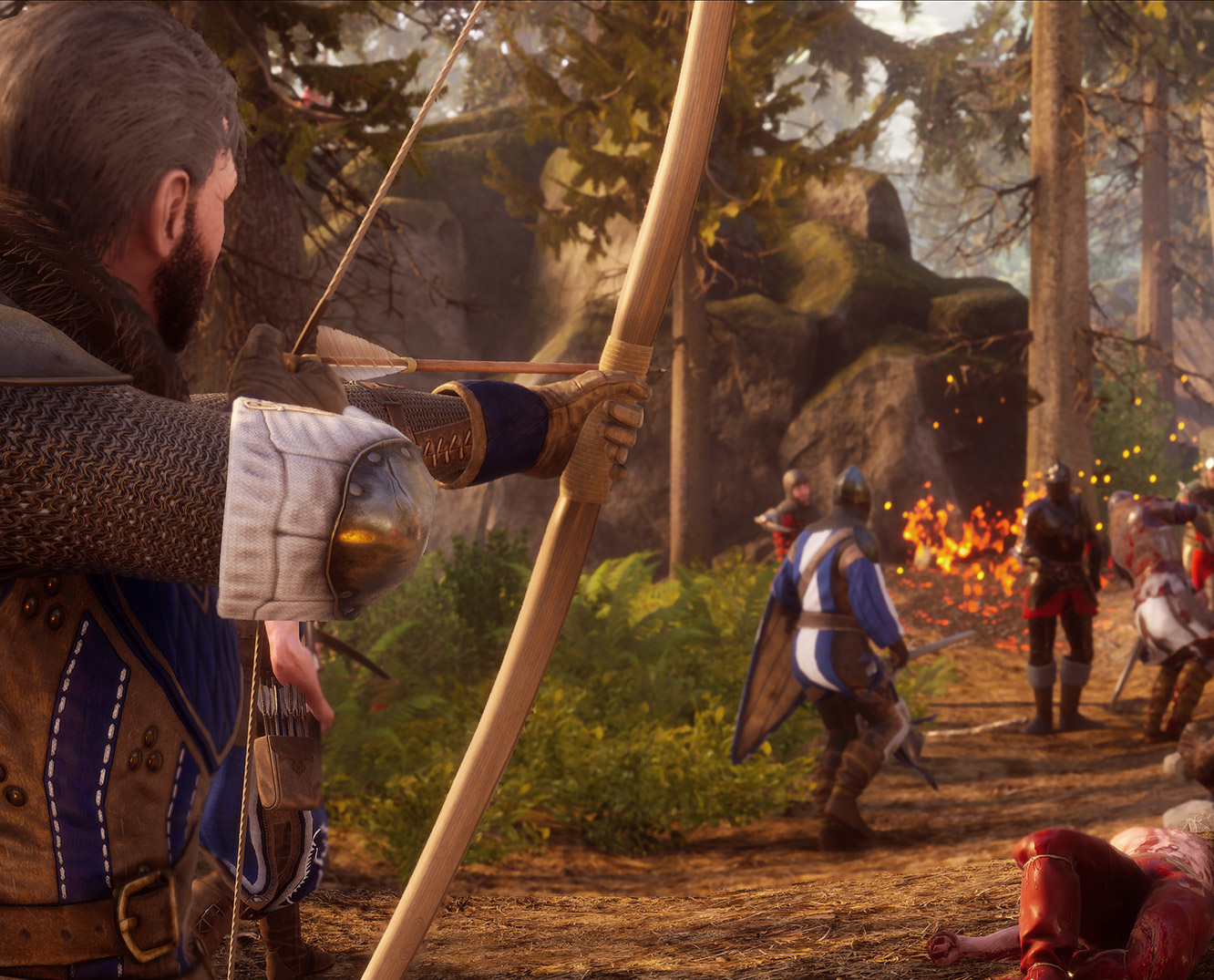 Sword fighting is all well and good, but sometimes you want to hang back and get some kills with a long ranged weapon. There aren't any sniper rifles or similar things in Mudra given the setting g, but that doesn't mean you have to get up close and personal to win fights. There are ranged Mordhau weapons available that can still give you an edge.
Recurve Bow: A better alternative to the longbow. It does a lot more damage than the longbow. The longbow needs you to be away and capable of staying safe. This doesn't help in the big battlefield of a Battle Royale. A recurve bow is much better for a crowded and more difficult battlefield. This one is better for smaller areas too. Your job as an archer can be to pin down enemies, this can be done much easier with the recurve bow. Hitting headshots is easier with the faster firing rate. This is particularly good for team games.
Crossbow– Like the recurve bow it has a large range. It is quite slow at hiring and really slow to reload. The power is better than any other long-range weapon making sure you get plenty of kills if your aim is good. It isn't right for every single situation though. It isn't great for team games since it won't help anyone else. In a solo game, you will be able to take control of battlefields without putting yourself in danger with a crossbow. You can do a lot of damage even if your enemies have lots of armor, but you're not much of an asset to a team.
The Best Spears in the Game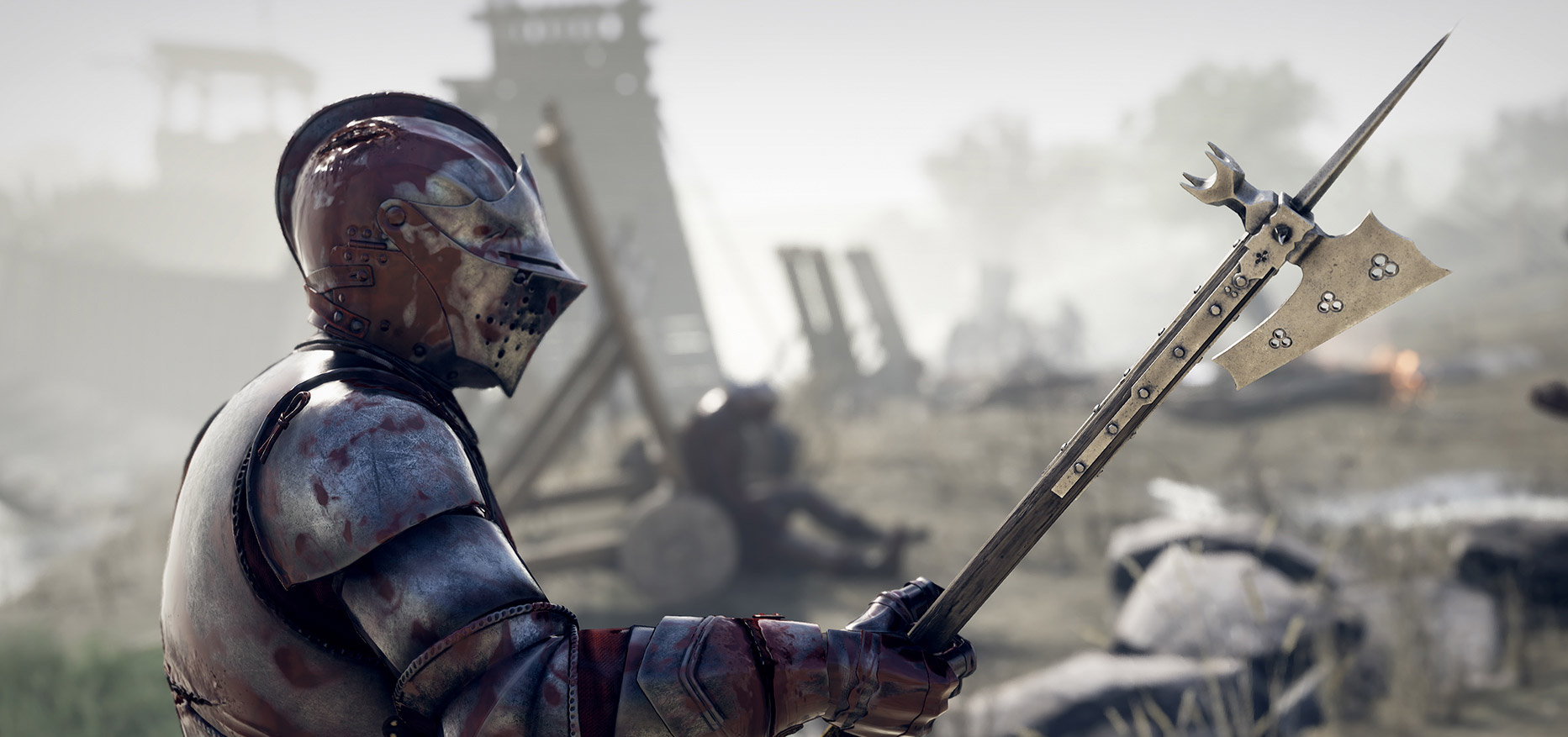 Spears aren't as showy as bows or swords, but they are an underrated part of your arsenal. Spears can do some of the best damage in the game. However, they reward a certain play style. Spears work best in the hands of players who aren't afraid to play dirty. They are best for picking up kills without getting embroiled in a lengthy swordfight or getting yourself to safety to use a ranged weapon. This makes spears some of the best Mordhau weapons available.
The Short Spear– Combine this spear with a shield and it will be nearly impossible to block. Most players won't even know how to counter this combination. They are really fast. The short spear has the range of a spear and the damage of a sword. They also make a great throwing weapon. When it makes contact is does an awful lot of damage. The short spear is fast, hits hard and it is mobile. Hard to bear.
The Spear –The short spear is hard to beat, except by the Spear. Despite its unassuming name and look it might be the best weapon in the game. It really works on horseback since it is hard to block from above. However, it is also effective for melee fights. A stab with the spear lets you grab kills at a distance. If you go into a one v one, you can take people out with a spear pretty efficiently with its long range. A spear lets you grab kills at random in bigger fights by sneaking in attacks at a distance. You might not be proud of your work with a Spear, but you'll get those kills.
Handheld and Lance Mordhau Weapons

Spears aren't the only option available in the game for horseback fighting. The Lance does the most damage and is almost unstoppable when it comes to mounted combat. Similarly, you can get melee kills without having to use a sword. These items are a little specialist but they can be some of the best Mordhau weapons if you know when to use them.
Cleaver –The default archer spawns in with a clever. This is a large butchers knife that will please anyone who likes the gore in Mordhau. It is one of the fastest and most powerful one-handed weapons. It does damage fast and can get behind blocks, making it hard to counter. Spamming won't help you much in Mordhau in general. However, if you're going to spam attacks then this is the weapon to use.
Lances –If you manage to get yourself on a horse, the Lance is almost a guaranteed one hit kill. It is nearly impossible to block the lance from atop a horse. Even with high armor, the amount of damage done should nearly always give you a kill. If you're planning on spending the entire game on horseback, then this is a great choice for you.