PUBG Season 8 has kicked off, alongside new features like the PUBG loot trucks the classic map Sanhok has had a big refresh. This is the second time that PUBG has remade an older map, and the changes are just as expansive as last time around. The new PUBG Sanhok map has some elements that you'll remember from the old map. However, it has been updated to reflect the newer more polished version of the game that has been built since it was introduced. It has made the map feel as fresh as when it was first introduced. This PUBG new Sanhok map guide covers where to land in Sanhok, and what's changed since the original.
Sanhok has been graphically revamped since it last appeared. The buildings are more polished as is Sanhok's distinctive scenery. It doesn't just look better though. The new map interacts with the game's new mechanics considerably better. It PUBG PUBG up to date with more recent Battle Royales like Call of Duty Warzone or Hyper Scape. The new Sanhok has made an old favorite feel fresh again, but it's also made a lot of old strategies redundant.
This is all you need to know about the new PUBG Sanhok map.
PUBG Sanhok Map Guide
What's Changed in the New Sanhok?
There are a lot of small differences in design and feel to the new Sanhok map. A lot of these are cosmetic changes, which we won't be listing here as they don't really factor in to how most players are going to be interacting with the game. There are some altered POIs and new additions though. This is what's changed with the new PUBG Sanhok map:
Boot Camp
Bootcamp has always been a big drop location on Sanhok and it'll remain like that with the new update, but there's been bigger changes here than just aesthetics. The area has been reworked with a particular focus put on the line of sight available to players. The layout is now a bit less boxy with the buildings offering a great variety of vantage points. Underground areas have been added for close combat too. Overall, the new Bootcamp is like the old one but with even more going on.
Cave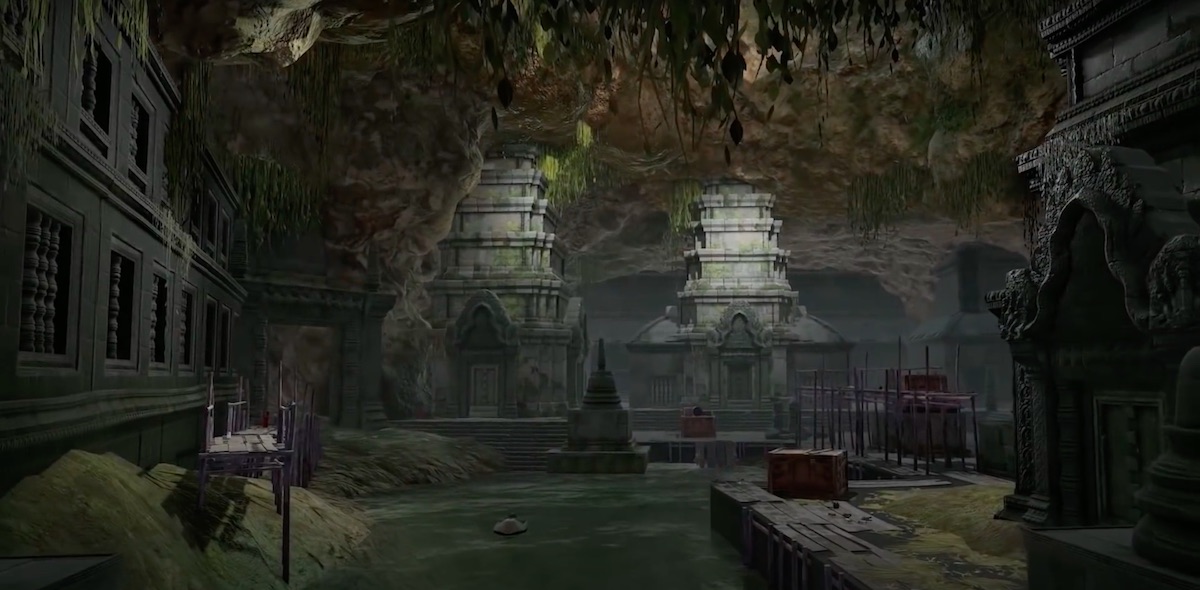 The cave area in the new PUBG map has been made much more expansive. This little area now gets quite deep. While you're going to find plenty of loot, this place is going to really slow down your rotation if the circle is somewhere far away after you land.
Quarry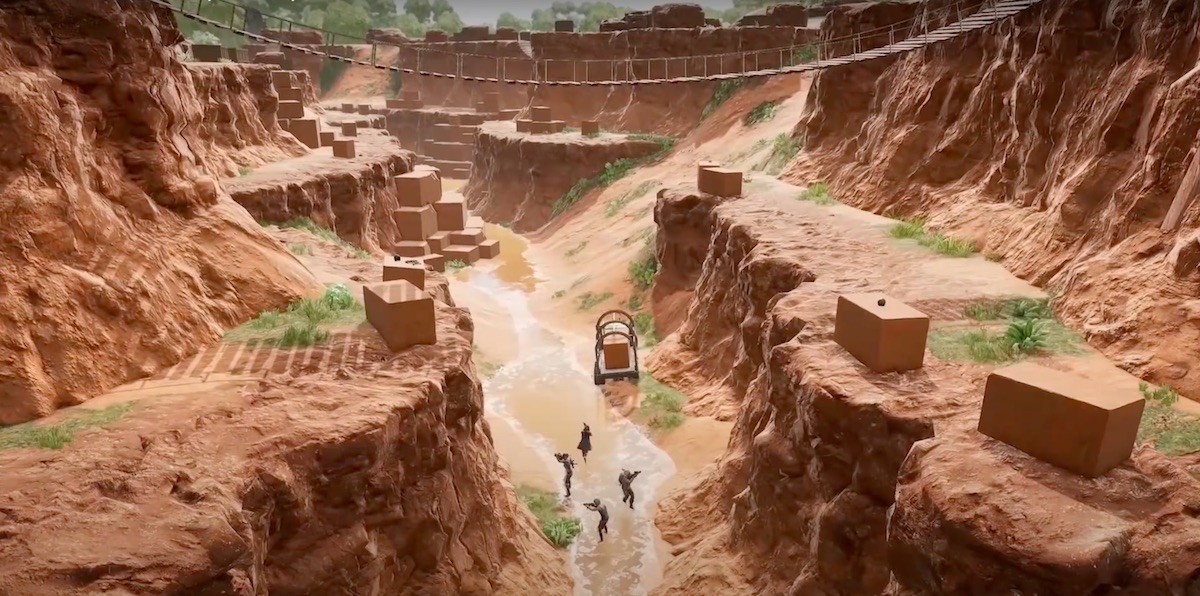 Quarry has been majorly reworked and it now gives players more even more access to the high ground. In the past, the insides could make you very easy prey for players on top of a cliff. Quarry now has rope bridges too which give you access to a lot of different terrain in the area. This is a much more balanced version of the POI for the new Sanhok map.
Mountain
Mountain is an area similar to ruins, it's replacing something that was more to add color with something that's actually interesting for gameplay. There are now multiple buildings with heightened ground and more space for line of sight. You can flank around the existing buildings in ways the old plain layout just didn't allow.
The River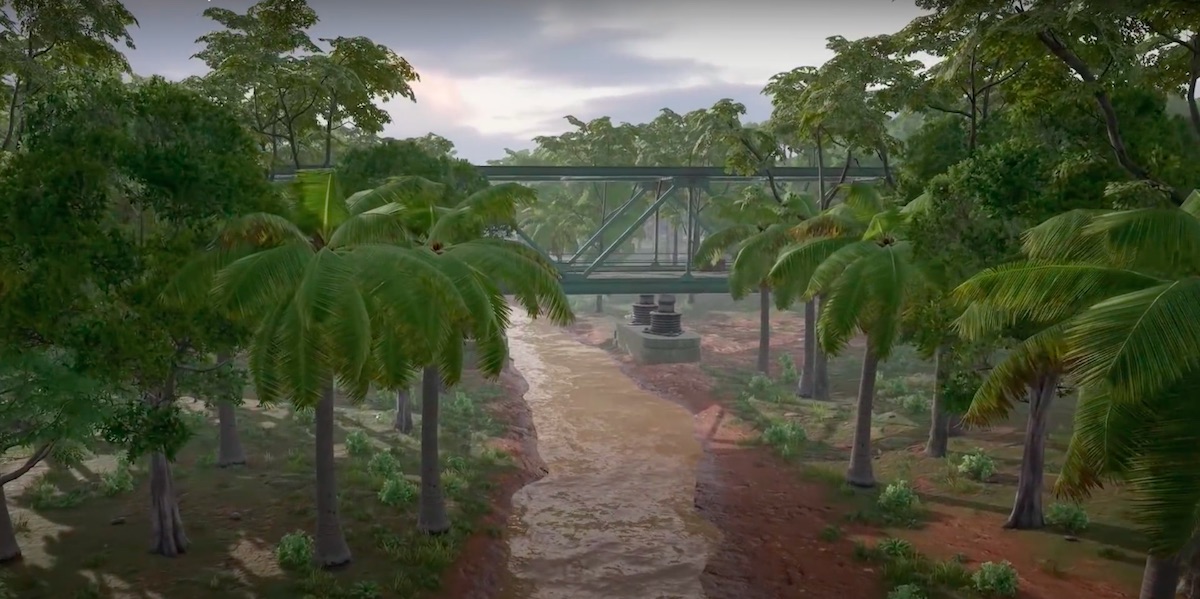 The River in Sanhok now has some extra bridges for crossing. These new ones and the old ones have increased cover to make crossing them quite a bit simpler and give more room for maneuver. This is a minor change, but it makes the bridges a lot more dynamic.
Airfield
The airfield has come into the new Sanhok map to replace the farm in the northeast. This is a much more interesting POI with access to motor gliders. If you're looking for that particular vehicle, then this is a great place to drop to get them. In fact, it is the only place on Sanhok that will feature that car.
Getaway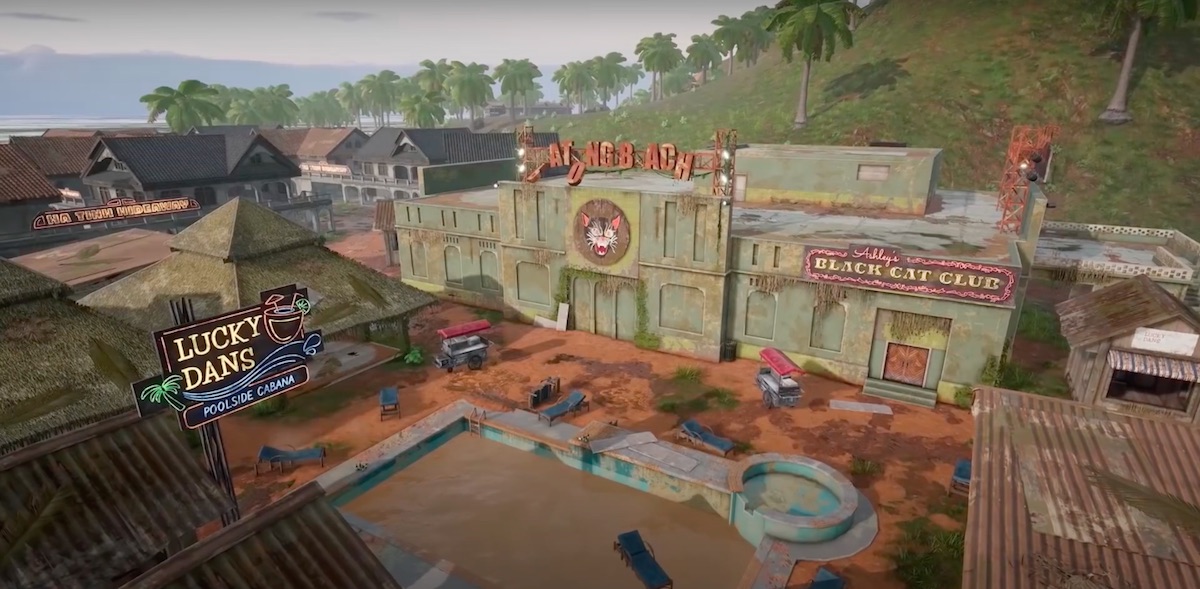 Getaway is the replacement for the docks in the new PUBG Sanhok map. This change is pretty cosmetic, with the shipping feel being swapped for more of a sea-side party town kind of vibe. In terms of how it plays, you'll find more bars and buildings than the shipping containers that used to be here.
Ruins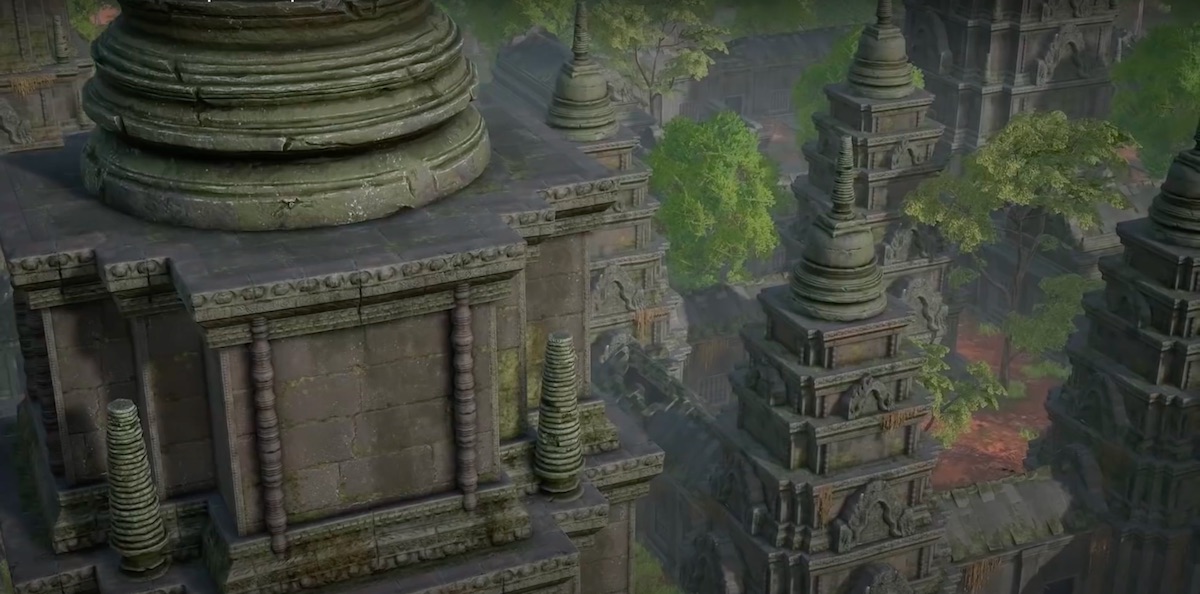 The ruins have gone from a fairly plain looking desolate building to high rise cathedral style ancient town. This is a massive expansion and it adds a lot of extra loot and interior space. This will be an interesting place for mid and late game action since the inside space can make the usual dynamic of PUBG feel quite different.
The Towns
The smaller towns on the new PUBG Sanhok map have been revamped as well. Specifically, Pai nan, Khao, Sahmee, and Kampong. They have been reworked and now fit more of the standard buildings layout that you'll find across most maps. This isn't a negative since they allow you to fall back on the core PUBG gameplay of holding buildings. Open spaces have also been expanded to allow for more traffic and the loot truck, which makes dashing from building to building harder.
Bahn
Bahn has been replaced with a fairly regular set of houses. This is a dull change, but it's important to know if you're looking for a minor drop point on the new PUBG Sanhok map.
The Best Places to Land in The New PUBG Sanhok Map
The best places to land on Sanhok have changed with the new PUBG Sanhok map. These are some of the spots which are some of the best on the map at the moment:
Bootcamp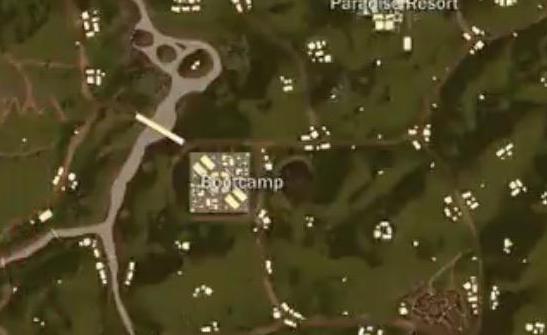 Bootcamp has been one of the most popular landing spots in Sanhok for a while and the new version keeps that intact. This place has a great supply of loot and plenty of other players if you're looking for an early game firefight. The new version plays even more to these strengths. This is the best place to land in the new PUBG Sanhok map if you want action right out of the gate.
Airfield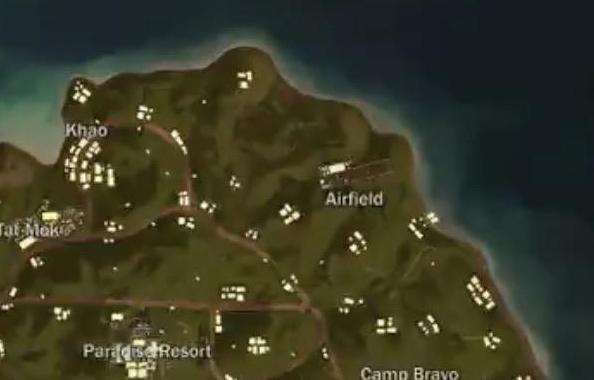 Airfield is the only place on the map where you can find the glider spawns. The loot here isn't as good as you'll find at the other new named POIs. However, this mobility option is going to make it really easy for you to rotate to other spots and pick up loot there If you're looking for this vehicle, then this is an essential landing spot.
Getaway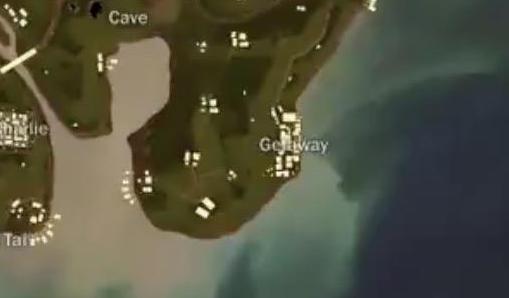 Getaway has been made a bit more user friendly than the old docks. It is still going to be an intense landing point though. You don't have the easy rotation out of here that you'll find in central spots. But Getaway is still one of the best landing spots if you're looking for loot.
The Towns
The smaller towns dotted around the map have been given a bit more loot in the new PUBG Sanhok map. They're still going to be one of the landing spots for Solo players and smaller groups. You run less of a risk of being overpowered way too early in the game if you go for one of these quiet areas.
Loot Truck Garages POIs – Camp Alpha, Bravo, and Charlie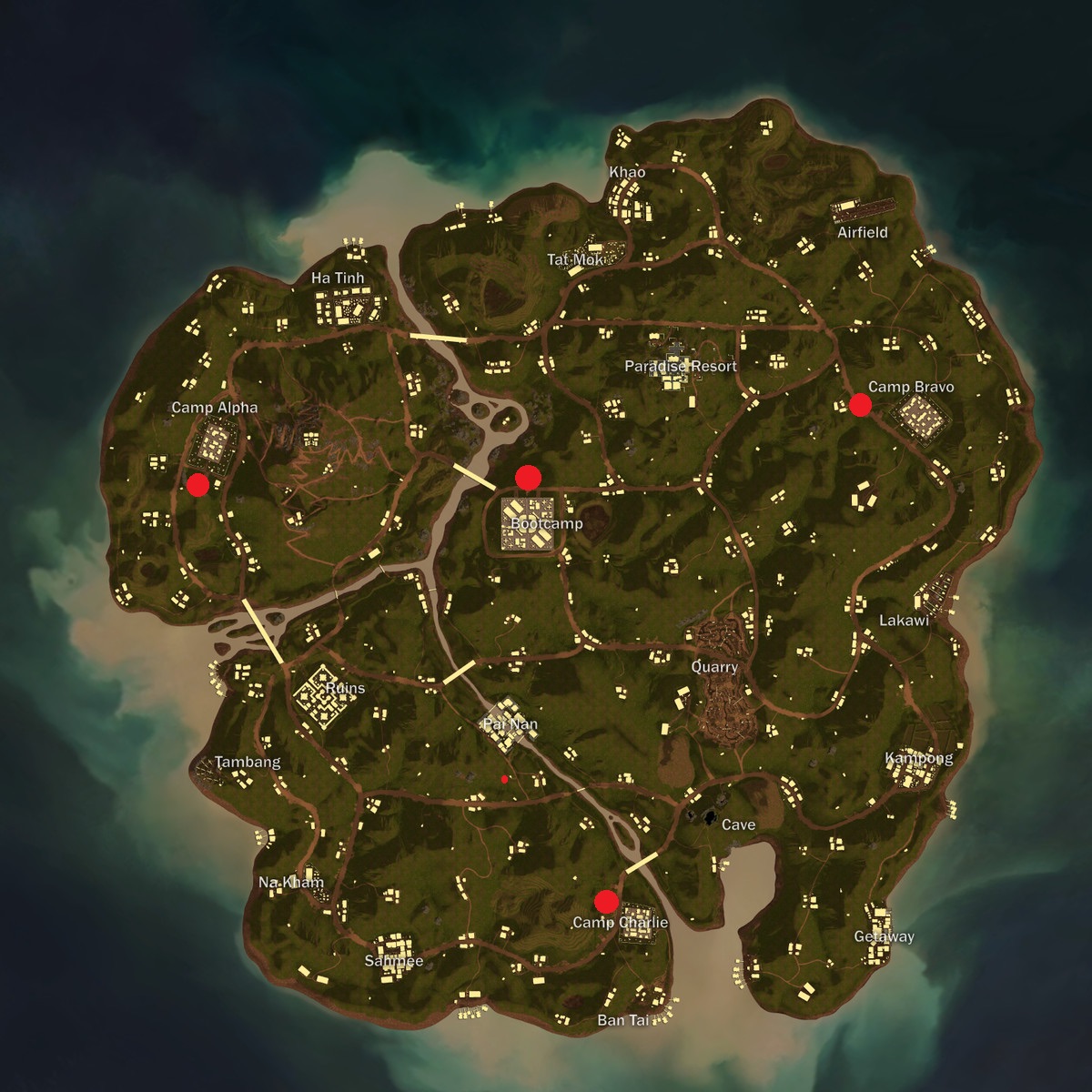 The new loot trucks in PUBG have definitely got the potential to make gearing up easy. However, you'll need to find some basic loot to have the firepower to take them down. Each of the loot garages where they spawn is close enough to a POU. If you're looking to get stuff for the loot trucks then landing at Bootcamp, Camp Alpha, Camp Bravo, and Camp Charlie are going to be a good call. These spots have access to enough weaponry to be able to take down a truck once it leaves the garages.
Where Should You Land on the new PUBG Sanhok Map?
The new PUBG Sanhok map has even more options for players. Those landing spots above should have something for those who want a lot of action or those looking to lay low and gear up for the game. While Sanhok is a smaller map, the mobility options available can even make the small map entirely accessible to you during rotation. Any of these spots makes a great place to drop in the new PUBG Sanhok map.
Our other guides to PUBG can help you get a good start in Season 8: