PUBG's new map Paramo is pretty unique, with different features in each game. The special way that this map works has made looting a bit complicated. You can't exactly head to the same spot in every single match. However, there are some methods for looting and strategies that players can use. Watching gameplay on Paramo isn't even going to be much of a help, since it unique each time you play. There are some workarounds though.
While the PUBG Paramo map is going to keep you on your toes, you can get a bit around it. There are new ways to get loot in the map that are more guaranteed that just hitting up random buildings. There are even strategies you can use when landing to try and make sure you still get plenty of loot. This is what you need to know:
The Loot Helicopter – PUBG Paramo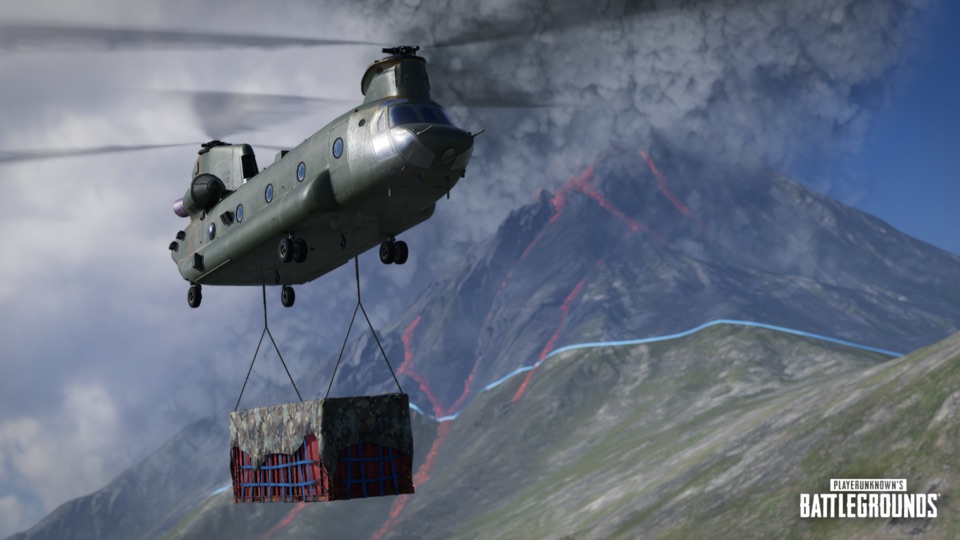 This is Paramo's version of the loot truck. However, it doesn't have the same guarantees as the loot truck. You can't tell where it will spawn, or how many will be in a map. So how do you deal with it? There are some strategies:
Let Another Team Try First – The helicopter has a lot of health and moves at a bit of a pace. So, a decent strategy is to let another team take first crack at it. Once its weakened and close to you, you can take it out. Alternatively, you could take it down yourself once its taken a lot of damage.
Taking it Down – The RPG can do a lot of damage to a loot helicopter, but it has problems. It can be too slow, and if you aim too high you'll be damaged by the back blast of the RPG. So if you're using a missile then you need to aim properly and not be directly below.
Shooting With a Normal Gun – Once weakened, taking it down with a normal gun shouldn't be too hard. Either let another team weaken it, or use RPGs to get it lower first. Then, you can have a full squad fire in normal shots.
Dropping – Once it drops, the crate is going to emit red smoke just like a normal crate. There isn't always enough level 3 gear for a whole team though. Still, this is a good way to get guaranteed loot on a map as unpredictable as Paramo.
The Dynamic Map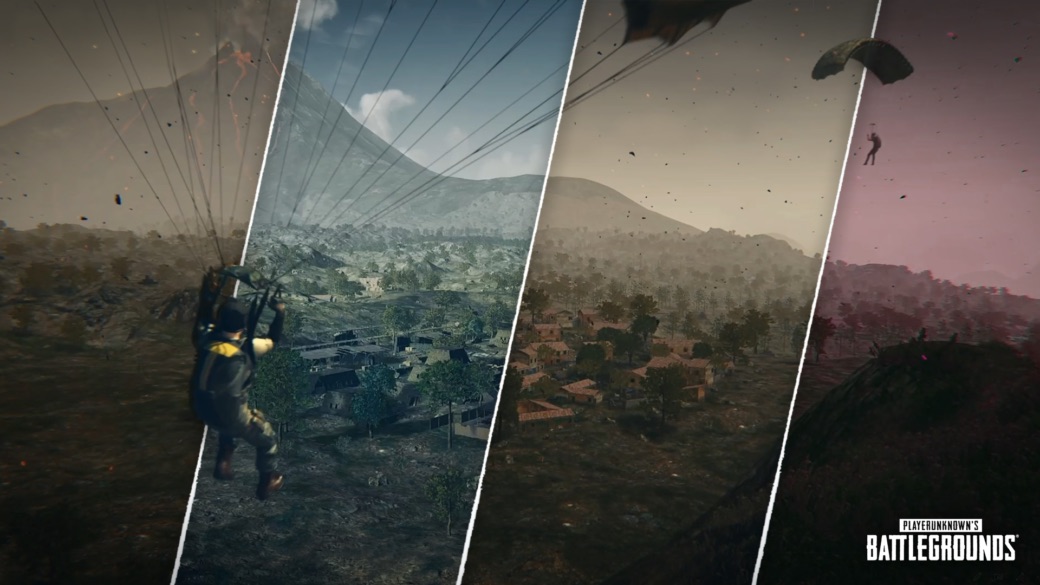 When you're looting up in PUBG you often go to the same landing spot each time. You can't do that in Paramo. The map is completely dynamic, so you can't drop over into the same spot every time while having any kind of reliability. What does this mean for looting? It makes those other more reliable sources of loot important. Although, you can work with Paramo a bit. These are some strategies:
Check the Map Early – Look at the map as soon as you boot into the game and look for the compounds. You will need to move where your drop in every single game. However, you can learn to drop into the same compounds on each game. Look for the map, and always go for one.
Look for Bigger Spots on the Map – When you're looking over the map, head to a spot that is bigger than other structures. This is your best bet for actually finding the decent loot spot on the maps.
Rotation in Important – Since your landing spot isn't as predictable, this is a map where you really need to have your rotation down. Make sure you're moving safely and only taking the firefights that you need to.
Medic Boxes in Paramo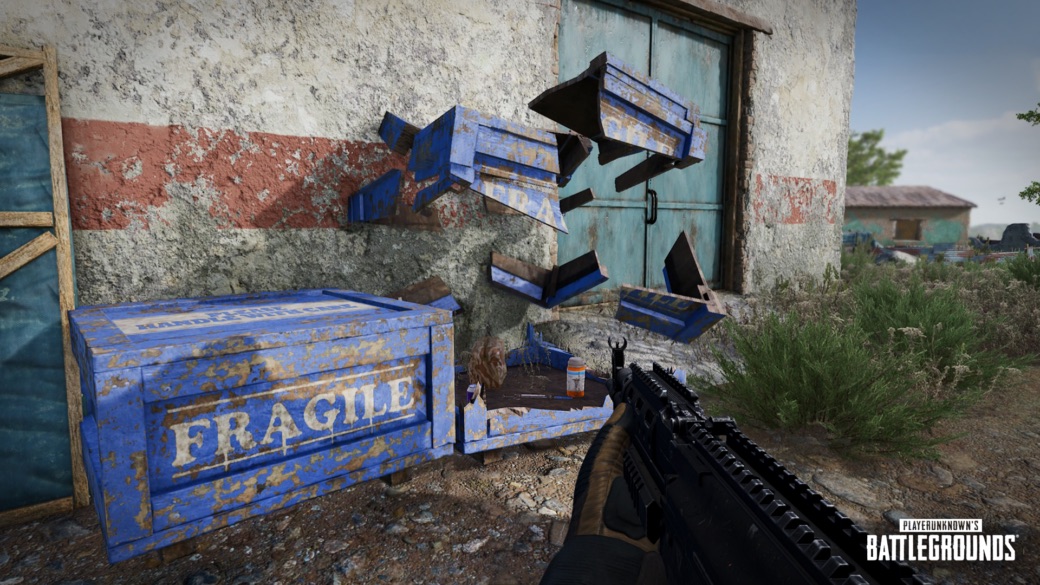 In the PUBG Paramo map, you'll find small blue boxes of loot. These are occupied by healing equipment. There are a lot of them out there and you just need to shoot at them to force them open. This is a great way to get your healing supplies for a game, but they do spawn randomly. You can usefully find them around clusters of buildings on Paramo.
The Secret Rooms in Paramo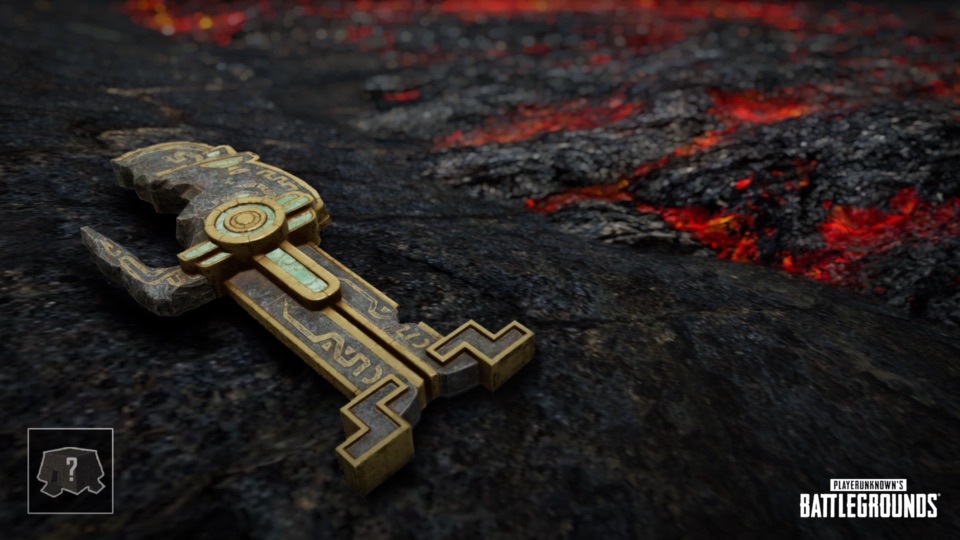 The secret rooms are vaults full of loot that you'll need a room key to get into. You will need to loot these keys to get inside, but be aware of them in case you stumble on a key. This full guide covers the PUBG Secret rooms in more detail.
That's everything you can do to help out when looting in the Paramo map. It isn't as easy to use strategy in as a normal PUBG map, but these methods can level the playing field a bit more. Our other PUBG guides can help you master the mechanics for the rest of the maps this season: