Now that Call of Duty Cold War has fully launched, we're getting a better sense of which weapons are up there in the metagame. There are some arms like the XM4 or the AK-74U that have been standouts in the entire game. However, others have taken a bit longer to get recognized. The DMR 14 is definitely one of these. With a bit of time put into perfecting its loadout, this weapon can be one of the most powerful in the game. Building a balanced loadout is difficult though. Everything needs to be gradually unlocked. Following that, you can slot everything together to make the best DMR 14 loadouts in Cold War.
The DMR 14 is another Tactical Rifle. These are heavier hitting than standard Assault Rifles, but with a slower time to aim and get your shot off. In the right hands, these can be really effective tools. They make it considerably easier to rack up kills than with a lighter weapon. Unfortunately, most have some clear downsides to balance this out. That's where the attachment system comes in. Using the best DMR 14 loadouts can help you make the weapon even more effective.
This guide covers the attachments, perks, and equipment that you should combine with the MDR 14. This build does its best to make the weapon considerably easier to use and ease off on the gun's downsides. This is what you need to know:
The Best DMR 14 Loadouts in Cold War

Gunsmith
Optic – Axial Arms 3x
Muzzle – Silencer
Barrel – 17" Rapid Fire
Underbarrel – Field Agent Foregrip
Stock – Raider Stock
This is a Gunsmith build for the DMR 13 that helps make the gun considerably faster. You're going to move and aim much faster with this setup. Your rate of fire is also going to be increased, so the weapon can take more shots in a shorter time-space. This build of the weapon deals with speed and maneuverability, so it should be easier to get yourself in the right position to get more kills with the best DMR 14 loadouts.
The DMR 14 really isn't that useful without a decent spread of attachments. This is probably why the weapon is getting a bit of a bad name. Once you've got access to decent attachments though it really is very useful.
This loadout doesn't particularly help with distance or firing from the hip. That's why it is probably a good idea to run a build with two primary weapons here. Dropping in an SMG like the AK-74u can help you out here.
Perks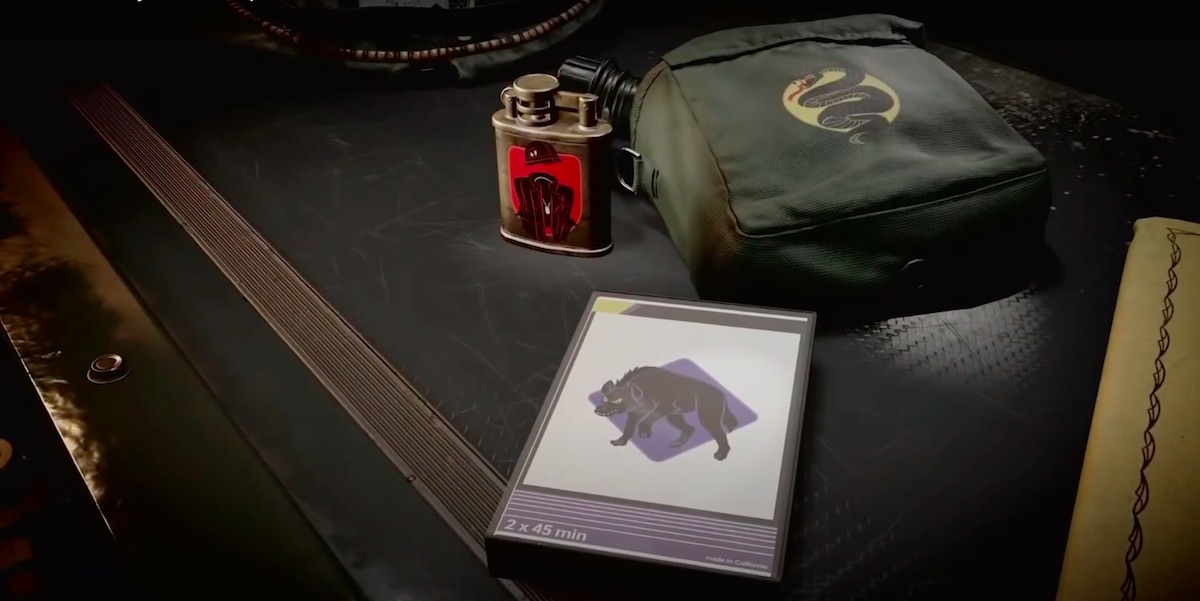 Forward Intel
Tracker
Ghost
This selection makes a good choice if you're running a DMR-14 or even any other tactical rifle in the game. With Forward Intel and Tracker, you're going to be considerably more aware of enemy positioning and movement on the map. This can make a big difference when you're trying to keep your distance from players. Ghost is a fairly standard choice for a lot of loadouts to counteract the recon options.
Equipment
C4 or Semtex
Stimshot or Stun Grenade
These choices aren't set in stone, so feel free to customize things to suit how you like to play with the DMR. These choices should give you the options you need to defend yourself even when using a tactical rifle.
That's the best DMR 14 loadout. This selection of equipment and attachments can make the weapon a lot better to use. Our other guides to the best loadouts and other areas of the game can help if you're trying to improve at Call of Duty Cold War: