The Call of Duty series has been in a pretty strong resurgence in recent years, with Modern Warfare, Cold War, and Warzone all exceeding expectations for the franchise. This is down to the series' recent content revolutionizing on what came before, while still delivering a package that is uniquely Call of Duty. The latest game in the series is Vanguard, a revisit to historical conflict but one with some impressive new features and concepts thrown in. At the center of the multiplayer gameplay though is the Call of Duty Vanguard maps. The maps are more tightly designed arenas than what you'll find in Warzone, but the layout and eccentricities of these battlefields are what will dominate gameplay.
If you're looking to get started on the best possible foot with Call of Duty Vanguard, then it is vital for you to look at the Vanguard maps that are in use for the game. Call of Duty Vanguard has a number of new maps available from the off, and even a classic few. This guide covers all of the maps in the game at the moment. This is sure to expand as time passes, but for now, make sure you learn these locales in detail so you're in familiar terrain once the match kicks off. This is what you need to know:
Call of Duty Vanguard Maps Guide
Call of Duty Vanguard maps are pretty diverse. However, not all of them are playable in every single mode. You only have access to select maps on select game modes. On top of this, a lot of maps are in different forms for different game modes. These are the maps divided up between the game modes they appear in:
Champion Hill Maps
The Champion Hill Call of Duty Vanguard maps are similar to those used in a particularly large game mode. Naturally, there aren't as many of these since they are bigger than you're going to find elsewhere. There are only four available in the final game. On top of this, only one of them is available in the Alpha. This map is quite fun since It breaks up into five different sections. There is the buy Station Area, Market, Airstrip, Courtyard, and Trainyard. This is a bigger map that you need to spend some time on to get to grips with, kind of like with a Battle Royale.
Multiplayer Call of Duty Vanguard Maps
In terms of the different designs you get for maps, the bulk of the Call of Duty Vanguard maps are designed for use in the more general multiplayer modes. This includes game modes like Deathmmatch, Domination, and Kill Confirmed. This is where a lot of players are going to be spending their time! Quite a few maps here have been properly shown off already, this is what can expect:
Hotel Royale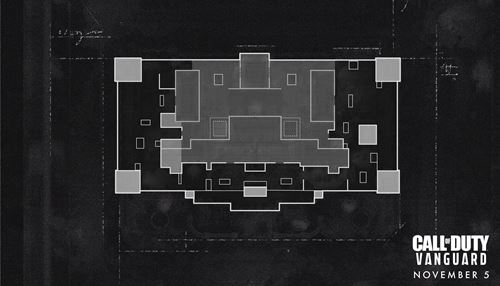 This is a map that is set during the liberation of Paris. That means a nicely designed backdrop, but a unique space for urban fighting.  The entire map is set on top of a rooftop, so there are tight corners and it is going to be tricky for you to find much space in this kind of environment. In terms of gameplay, the map is only set up in a classic three-lane structure. 
Gavutu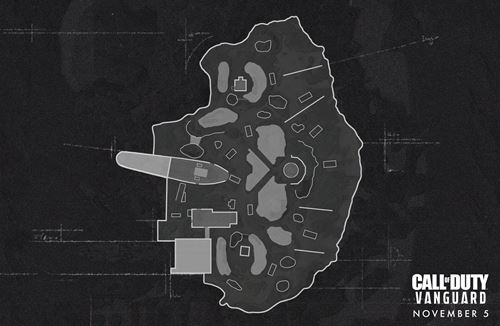 Gavutu is a more open map with a pretty unique idea behind it. The map is set on a small island in Japan. This means the entire map is contained and you're going to be contained, but with a more free-form kind of combat here. The map has features like forests, oceans, and a landing craft. Essentially while this is a small island, you're getting the full spectrum of elements on this map.
The open nature here also makes it perfect for showing off the weather features that are a part of the newest Call of Duty game.
Red Star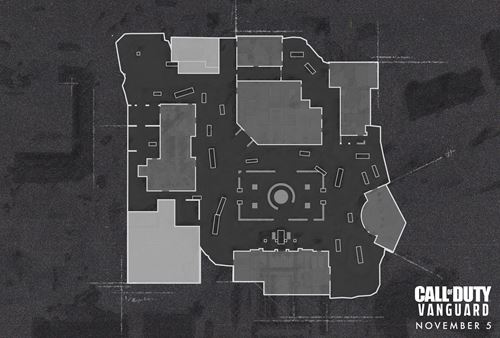 Red Star is a map set during the Battle of Stalingrad. The map takes advantage of the blocky square style of Soviet purpose-built marketecture, only resembling the maze it became during the 7-month siege of the city. This map is going to be great for close combat. You've got high ground for sniper battles, along with enclosed space for more tense action.
Eagle's Nest
The Eagle's Nest is one of the map's which hasn't been detailed more widely. However, we can expect to see it during one of the game's betas.
Dataleaked Call of Duty Vanguard Maps
Those are all of the Call of Duty Vanguard maps that we've seen detailed highly, but there are more planned. We don't know too much about them yet, but these are names of the other maps found in the data leaks for the game:
Berlin
Oasis
Shipment
Tuscan
Air Strip
Returning Call of Duty Vanguard Maps
While those are the maps that have been shown off so far in the game, there are more returning maps from classic Call of Duty. As with most recent incarnations of the series, there are plans to feature some classic experiences. To find out which are returning in full, we'll have to keep an eye out for later betas of the game prior to release. Quite a few have already been detailed so far though. These are some of the returning maps we've seen so far:
Castle
Castle is a map from Imperial Japan that was originally used in World at War. This map is asymmetrical, which has always made it one of the more intrusting maps for Call of Duty. It'll be fun to see how this map has been updated, and how players find its strange approach to balance in a modern CoD game.
Dome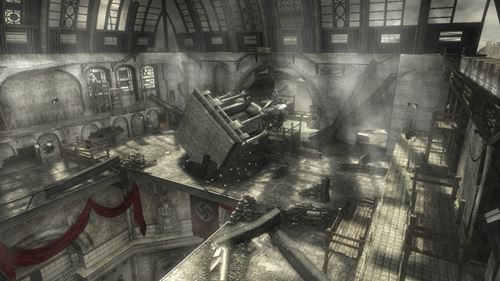 Dome is a map that was pretty popular back in Call of Duty World at War. As one of Call of Duty's most iconic maps, fans will be keeping an eye on how accurate this new incarnation is. The classic maps aren't planned to be the exact same as originally, so players will have to watch for changes.
Those are all of the Call of Duty Warzone maps that have been shown off so far. While we don't have details on all of them, this should be enough for you to get up to date before the next beta release. Paying attention to the maps is a great way to feel more at ease with your tactics. However, you also need to really know the game's mechanics. Our other guides can help you improve there: