Call of Duty Vanguard is the latest game in the series and it's keeping the in-depth loadout system found in Warzone. The title has a huge spread of weapons, each having its own niche across the game. If you're looking into Assault Rifles, then the Volk has a few qualities which really make it stand out. This weapon was pretty well-liked in the CoD WWII DLC. It has remained powerful in Vanguard. The gun has a decent firepower behind it and it sits in a decent spot in CoD Vanguard weapons tier lists. However, the gun itself is just the beginning. You've also got to look at the loadout that you're using. Going with the best Volk loadouts in Call of Duty Vanguard can make the gun even more impressive.
The Volk Rifle, or Volkssturmgewehr was one of the primary weapons used by Germany during the later part of the Second World War. The Volk may have been slightly underrated so far, mainly because it was hard to unlock in the beta for Vanguard. However, once unlocked players are going to find an AR that can be pretty dominant across the CoD maps. It has utility in the medium range, but also a lot of power in short. This puts it in the short/medium section of ARs, in contrast to the heavier guns like the BAR. Just like the other ARs though, you can make it much more effective with the best Volk loadouts. This guide covers what you need to know to optimize it.
The Best Volk Loadouts in CoD Vanguard
The Volk's main strengths lie in its qualities as a great AR but also an SMG replacement. Using the right loadout can make it into a straightforward AR and SMG hybrid. However, you're going to have to get the attachments right to achieve this. This is what you should use to balance the gun out as an AR:
Muzzle – G28 Compensator
Barrel – Krausnick 428MM 05V
Optic – Slate Reflector
Stock – VDD 27 Precision
Underbarrel – Carver Foregrip
Ammo Type – Fangible
Rear Grip – Lether Grip
Proficiency – Steady
Kit – Fast Melee
This loadout is going to boost the weapon in a few ways. However, the main one is to build up the accuracy of the gun. This weapon is going to be able to hit its target considerably easier with this choice of muzzle, foregrip, and barrel. The weapon will then work better in close range but also at the medium. However, if you want to take this closer to a more traditional Assault Rifle then you can try out these attachments:
Muzzle – F8 Stabilizer
Barrel – Krausnick 428MM 05V
Optic – Nydar Model 47
Stock – Reisdorf 22V Adjustable
Underbarrel – M1930 Madson
Magazine – 30 Russian Short 45 Round Drums
Ammo Type – Subsonic
Rear Grip – Stippled Grip
Proficiency – Sleight of Hand
Kit – Defender
Best Perks for the Volk
Optimizing your weapon for Call of Duty Vanguard is just one part of building a great loadout. To get everything in order, you need to have every element working towards you. That includes your perks. Perks can build on your weapon and help you get a more cohesive set of equipment and boosts. These are some choices for the perks to use with the best Volk loadouts in Vanguard:
Since Volk is a relatively powerful AR, we've gone with more meta choices for the first two perks. Ghost and Radar are set up to help you get the most out of the game in general, but they will benefit from this gun too. Tactician is going to be helpful for grabbing extra equipment. This can really pay off with the more close-range benefits of the weapon.
The Rest of the Best Volk Loadouts in Vanguard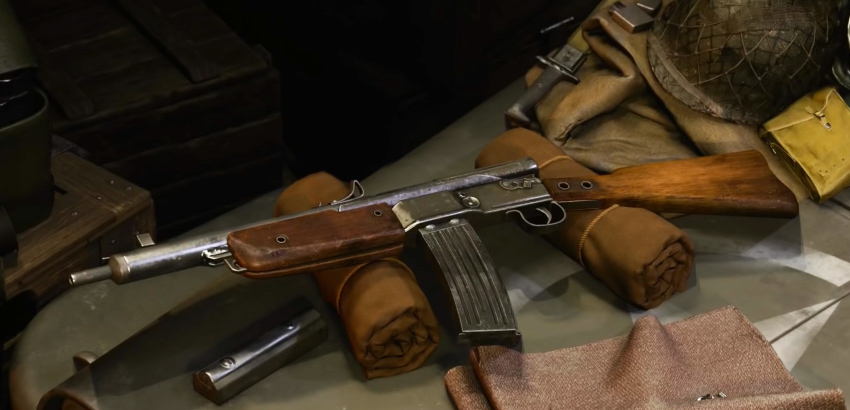 The perks and Vanguard Gunsmith are probably the most important part of your loadout to pair with your gun. However, the rest of your loadout has an impact too. These areas can be paired with your gun. Although, you can also just go for a more meta-approach. This is what you can look out for the rest of the best Volk loadouts:
Lethal – Frag Grenades
Tactical – Stun Grenades
Field Upgrades – Armor Plates
These are choices that will be beneficial to your overall playstyle in the game. However, they will also suit a more fast-paced style that comes with the best Volk loadouts.
That's all you need to know about the Volk and building the best Call of Duty loadout for it. However, one gun is just the start. You also need to optimize everything else about how you play. Our other guides can help you out there: