Call of Duty vanguard is the latest iteration of the franchise to be released. Like the last two main installments, Modern Warfare and Cold War, this one features an impressive roster of weapons for players to pick from. Your decision goes beyond just selecting which gun you like, you're going to need to build a whole loadout. The complex attachment system can make a gun considerably better or worse in performance. The STG44 has proved itself. Popular early weapon in this game, and using the best STG44 loadout in Call of Duty Vanguard can push it even further.
The STG44 has the potential to do well longer range, without any major sacrifice to your recoil. In terms of the early meta, this gun really does feel like a standout. It has even been used extensively by pros like Simp. So, if you're looking at the beta or when the game actually releases, this weapon is defiantly going to be one that you need to focus on. This guide covers the best STG44 Loadout for Call of Duty Vanguard.
The Best STG44 Loadout for Call of Duty Vanguard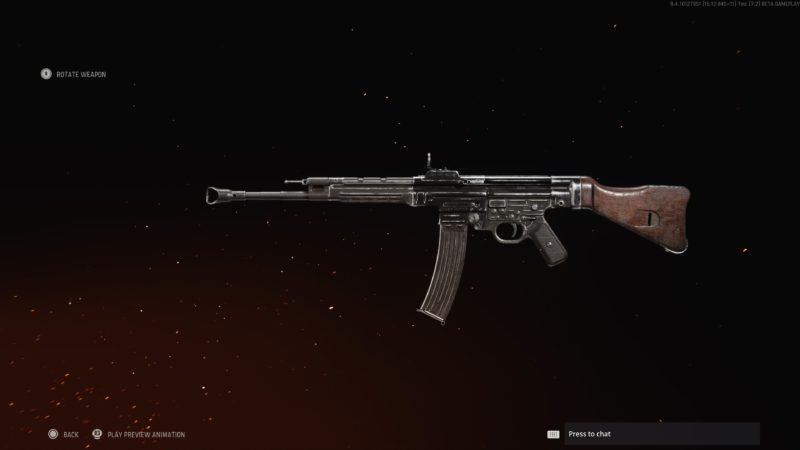 In Call of Duty Vanguard, you're able to use a lot more attachments to your loadout than in previous games and Warzone. However, this doesn't make your choices any less important. You now have the potential to make a weapon into something even more refined, as long as you choose wisely with what you're attaching. These are some picks for the best STG44 loadout for Call of Duty Vanguard
Muzzle – F8 Stabilizer
Barrel – VDD 760MM 05B
Optic – Zeiss G16 2.5X
Stock – VDD 27 Precision
Underbarrel – M1941 Handstop
Magazine – 30 Russian Short 30 Rnd Mags
Ammo Type – Lengthened
Rear Grip – Stippled Grip
Proficiency – Sleight of Hand
Kit – Fully Loadout
This set of attachments will give the gun quite a boost. You're getting decent recoil control across the muzzle and barrel adjustments. There's also a good optic to help you line up your shots, a boost to ADS, bullet velocity, and reload speed. This set of attributes will make the gun into something that can get a lot more damage done and with fewer pauses between shots. 
Best Perks for Vanguard STG44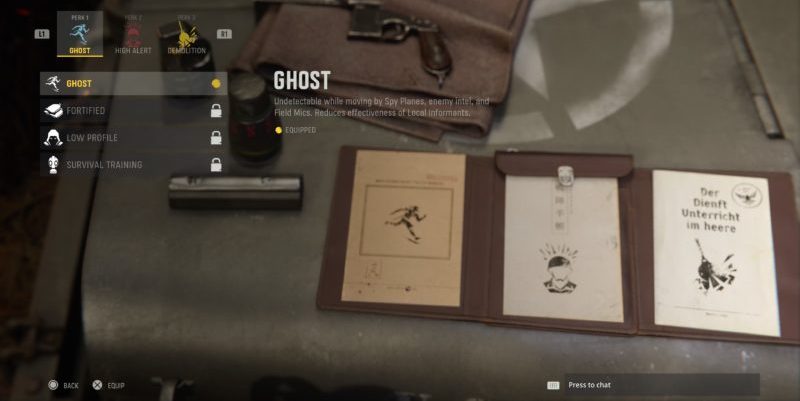 The best STG44 loadout in Vanguard can help to push the weapon further. However, you'll need your entire loadout to be working in tandem if you want to get the most out of it. This means using the right perks and other elements alongside your gun. Ideally, it should all complement your overall playstyle, which begins with your choice of gun. These are some recomendations for the perks:
Ghost and Radar on here are more meta choices for the overall game than specific to this gun. Ghost works similarly to older games and Warzone, giving you immunity from some ways of finding players. Radar helps you to see players on the minimap, which can keep you aware of your general surroundings and enemy positions. The last perk is Overkill. This one is more down to preference, but a harder secondary weapon would work well with the STG44 in Vanguard.
The Rest of The Best SG44 Loadout
For the rest of the best STG44 loadout, there are a few other things you can set up. Your equipment and field upgrades aren't too tied to your choice of weapon and largely you can go with something that suits how you play over specifically choosing a match for your gun. However, these are some general recommendations if you want to really optimize things:
Lethal – Thermite
Tactical – Stun
Field Upgrade – Armor Plates
These are mainly meta choices. However, overall, you're going to be able to pair these with a lot of guns, but they will still work pretty well with the STG44. If you're looking to build on the rest of your gameplay, then our other Vanguard guides can help you improve other aspects: