Fortnite is a game with a lot of cosmetic options. Players can customize their characters' look in many different ways. For a lot of players, skins in Fortnite are a way of expressing how you play the game. There are sweat skins that minimize hitboxes, wacky skins that serve as a disadvantage if anything and skins awarded a long time ago in-game that show off how long you've been playing. If you're looking for the Rarest skins in Fortnite, then these Fortnite leaked skins and unreleased skins are probably the rarest that there are.
You'll see these skins modeled in-game by players who go through the game's files. These unreleased skins have yet to show up in the game itself, but that doesn't stop them from spreading around. Players get access to them and share pictures online of what they will look like in-game. These are some of the top unreleased and Fortnite leaked skins. The cosmetic items that went unused, or are still upcoming to be released into the shop:
Unreleased and Fortnite Leaked Skins
Madcap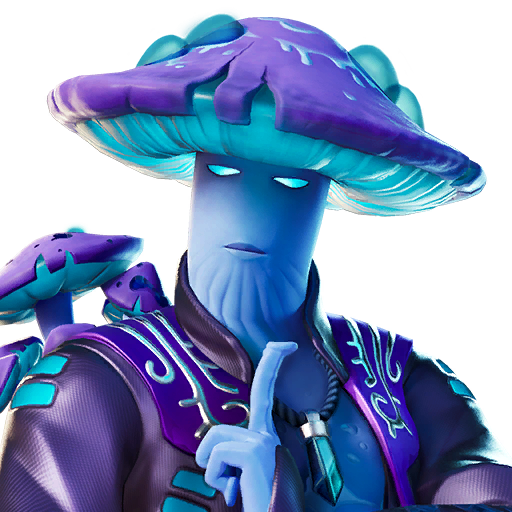 Madcap is one of the unreleased skins that has been around for ages. It seems like he could have been released early in Chapter 2, but for some reason the trigger was never pulled on him. He has a unique design, and seems too well polished to just never actually come out. This is one of the Fortnite leaked skins that we can eventually expect to see in the item shop, but it is currently unknown why Epic created and sat on this skin for quite so long.
Marauder Heavy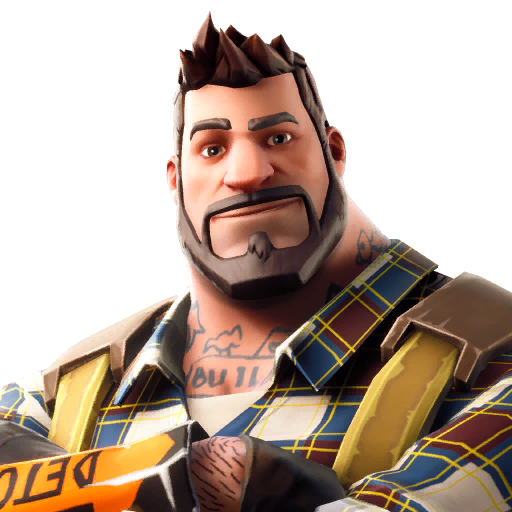 This is a strange skin since the in-game name would imply he shares something in common with previous Season NPCs, despite looking nothing like them. This Lumberjack skin will probably show up in-game in the item shop at some point, but he hasn't been in the files all that long yet.
Brilliant Bomber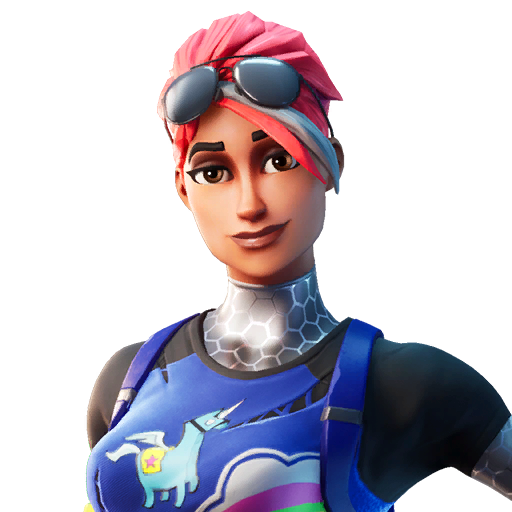 The brilliant Bomber was in the game's unused files for some time, although previously with some extra cosmetics attached. A very similar skin saw release as part of the Fortnite crew subscription. It's possible that Brilliant Bomber will show up some day too, but equally it could be an older version of the Fortnite Crew exclusive. That skin essentially resembles the alternative Llama look for this one, but without being part of the Bomber series.
Wake Rider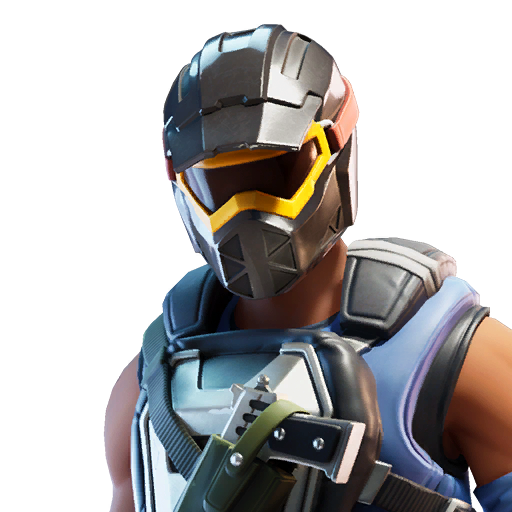 Wake Rider is a relatively unassuming skin, but one that has been around for quite a while. It isn't all that interesting compared with some of the others and will likely just be an item shop skin.
Trinity Trooper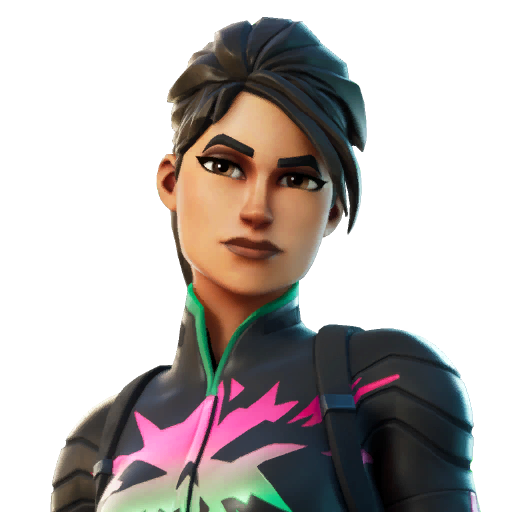 This is another one of the Fortnite leaked skins that's likely to show up in the item shop in the future.
Ruby Shadows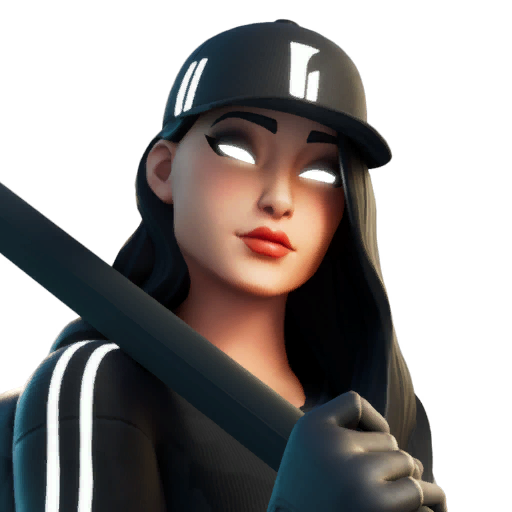 Ruby Shadows with a specific theme looks more like part of a bundle than a specific item shop skin. How this skin will actually be released we don't know, but it is pretty safe to say this is just an unreleased skin, not an NPC that hasn't shown up yet.
Xander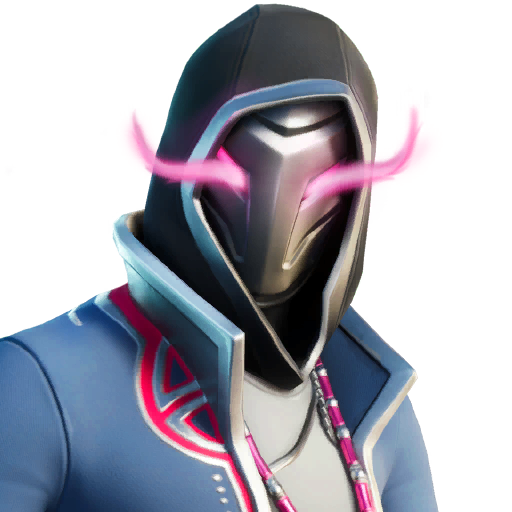 Xander is an interesting one of the Fortnite leaked skin as it shared some similarities with the Fox Clan. If this styling returns at some point in Chapter 2 then Xander might be a part of it.
Non-Playable Skins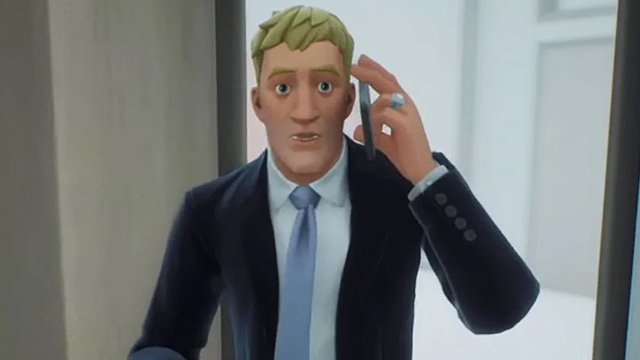 Around the time of major in-game events, frequently you'll see posts about these skins being found. Like Secret Agent Jonsey or other unplayable NPCs, these skins are modelled for use in events and not for player use. Some people get access using third party tools, but they're unlikely to see actual release.
How Can You Get Fortnite Leaked Skins?
Unreleased skins and leaked Fortnite skins are unavailable for a variety of different reasons. In some cases, these are skins that are kicking around in the game's files, but they're going to be released eventually. Others have hung around inside of the game for some time. While that's without ever actually seeing the light of day. In some of these cases, they might not ever get released.
There are outside tools and mods that currently give access to them. However, that's more just to inspect them. You can't get access to these skins in live games and servers. There are no legitimate ways to get access to Fortnite leaked skins. While some are accessible through interferences with the game, players should be wary about anything advertising access to unreleased skins.
If you're looking to improve in Fortnite outside of your skins, our guides can help you work on your performance: