The Pit is another small map in Mordhau, but compared with Contraband there is a lot more space to maneuver. The game modes that The Pit is currently available in are Deathmatch, Team Deathmatch, and Skirmish. The key to winning matches in Mordhau is to know each map you're dealing with inside and out. Each favors a particular type of player, so you need to keep this in mind. While you can play as any type competently on any map, you might be at a disadvantage in some over others. This guide will run you through the best strategies for playing on The Pit, even if it isn't the most popular map.
The Pit is an open space that benefits aggressive players. It is a smaller map with relatively few points of interests. The spawn points for each team are visible from the other spawn point, giving you nowhere to hide. The open sand filled spaces provide plenty of space for all-out brawls, however, engineers and archers will find plenty to do if they keep their eyes open for the right opportunity.
The Pit for Archers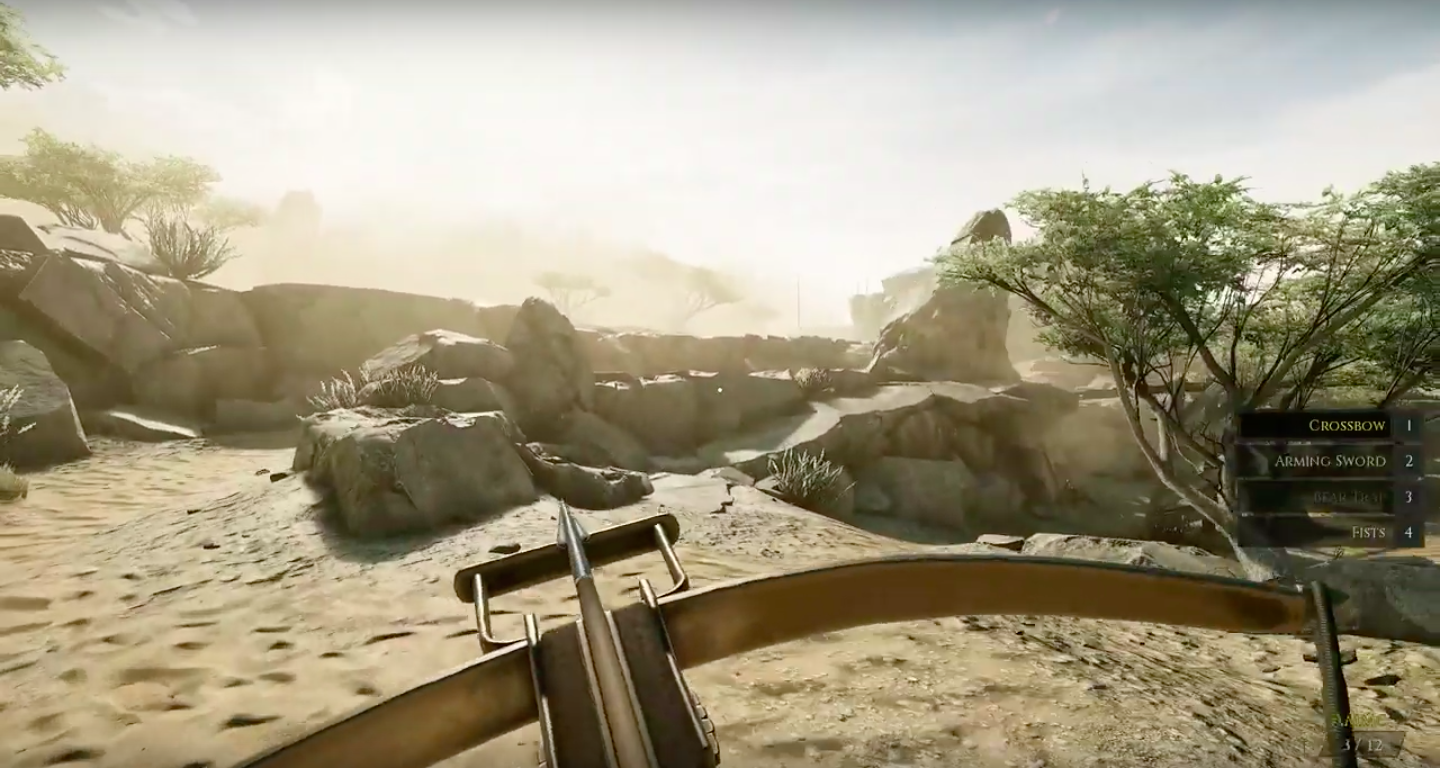 If you're a skilled archer, then you can make the most out of The Pit. It isn't a map designed for archers though, so you will need to put some work in. The map is small and open so you have complete visibility over everyone. If you're capable of lining up shots quickly this should give you the opportunity to take a clear shot at nearly every other player. The structures in the middle of the map even provide some high ground to take control of things.
However, the downside to this is that you're completely exposed. It is hard for archers to find decent cover in The Pit. You need to be adept at reacting to attacks.  Preferably, you should have some other players around to defend you from melee attacks. Other archers also have a relatively clear shot at you, so you need to stay conscious of this.
The Pit isn't a fantastic map to play as an Archer. If you want to do this, you need to be able to react quickly and sharply to any threats. If you have a quick aim, then you should manage this.
Engineers
The role of engineers on The Pit isn't really a fun one. With so much exposed space, it will be difficult to pin down other players to a point where your buildings are going to make much of a difference. You should focus on the raised structures and fortifying around them. This gives you a bit of a zone to work with rather than being lost and trying to build from all sides.
Another strategy for engineers in The Pit is to fortify the area from your spawn point forwards. If you're playing with a particularly organized team who can use your buildings as a base to push forward from, this can be effective. However, with all of the wide open space around in this map, it is going to be difficult to achieve this sort of movement.
The Pit for Melee Players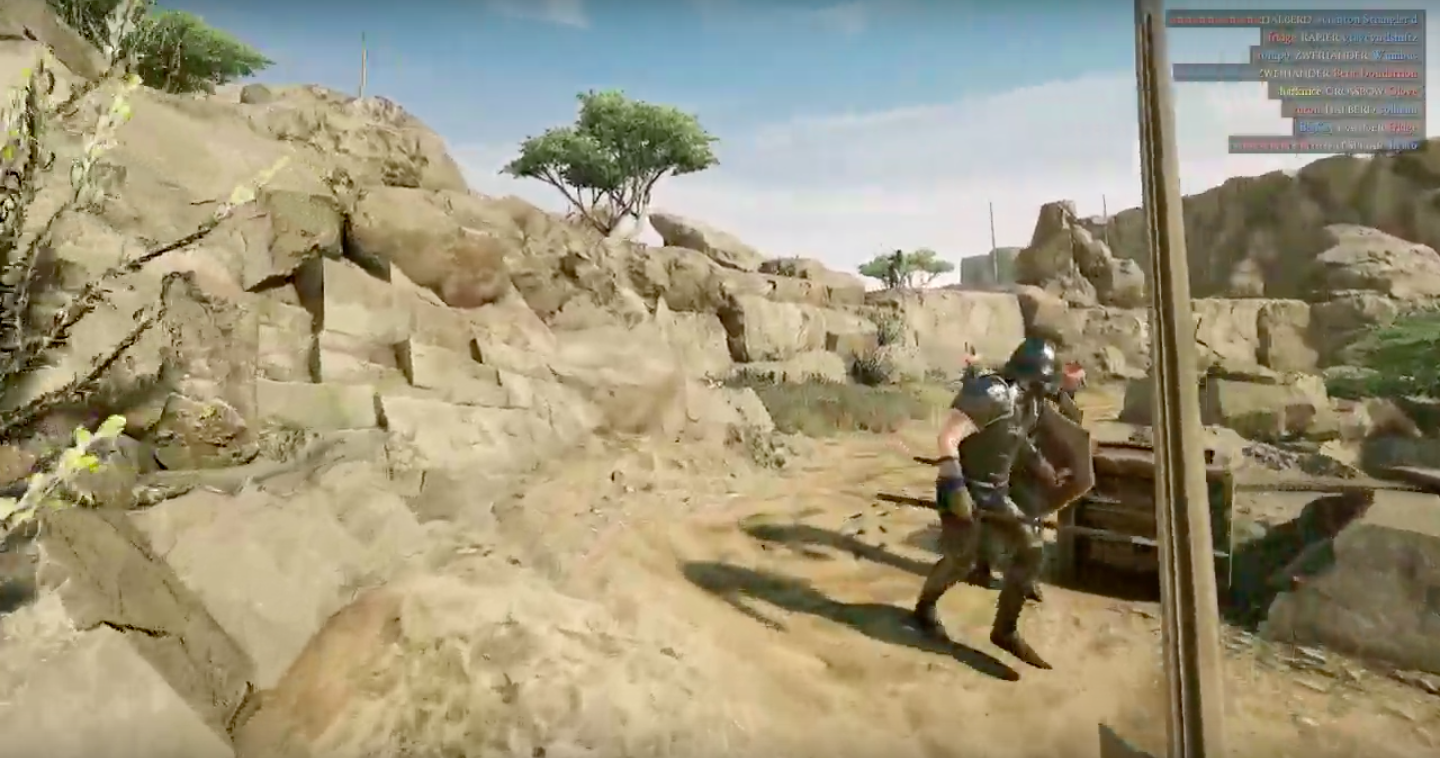 The Pit might not be a great map for Archers or engineers, but melee players are likely to have more fun. With wide open spaces, there is plenty of room for even the most elaborate of duels. Playing this map as a melee player just means staying aware of your surroundings. There is a lot of wide open space, but this isn't always a good thing. This gives enemies plenty of scope to play a little more sneakily. Sneaking in to grab a kill from two duelling opponents is a common occurrence on this map.
You need to stay aware of archers too. They will be mainly exposed so they shouldn't be too hard to spot. However, with so few obstacles The Pit gives most archers a clear shot on you during a duel. A hit from a stray arrow can really derail your game. Remember to scout around for archers and keep yourself moving so you're not an easy target.
The Pit is a wide open space that brings a lot of dangers for players. You're exposed on this map, so whether you're playing as an archer, swordsman, or engineer, you need to stay aware of your location and potential dangers. As long as you stay aware of that empty space ar0und you, The Pit can be a great map for many types of player.