Tourney is one of the more elaborate Mordhau maps, even if it isn't exactly a large one. Unlike other arenas, this map has a very clear theme. It is a tournament arena. Players compete in an open space for the amusement of onlookers. Thankfully there aren't any actual NPCs in the map to drain your FPS, but the theme works. It really leans into the setting of the game and makes it feel alive. It is one of the few Mordhau maps to reference the pop culture surrounding middle-ages combat as much as historical realism. As an actual functional map, it is one of the best-designed locations available. Its also got some of the best music in the game.
Tourney is made up of one large central arena with small spaces around it. This central zone is surrounded by corridors that reward the sneakier player. With some chokepoints across the map, Tourney is also effective for engineer players. Ranged players might struggle to make to much progress, but there is still plenty for them to be doing. It is currently available in Deathmatch, Team Deathmatch, and Skirmish game modes.
Tourney for Archers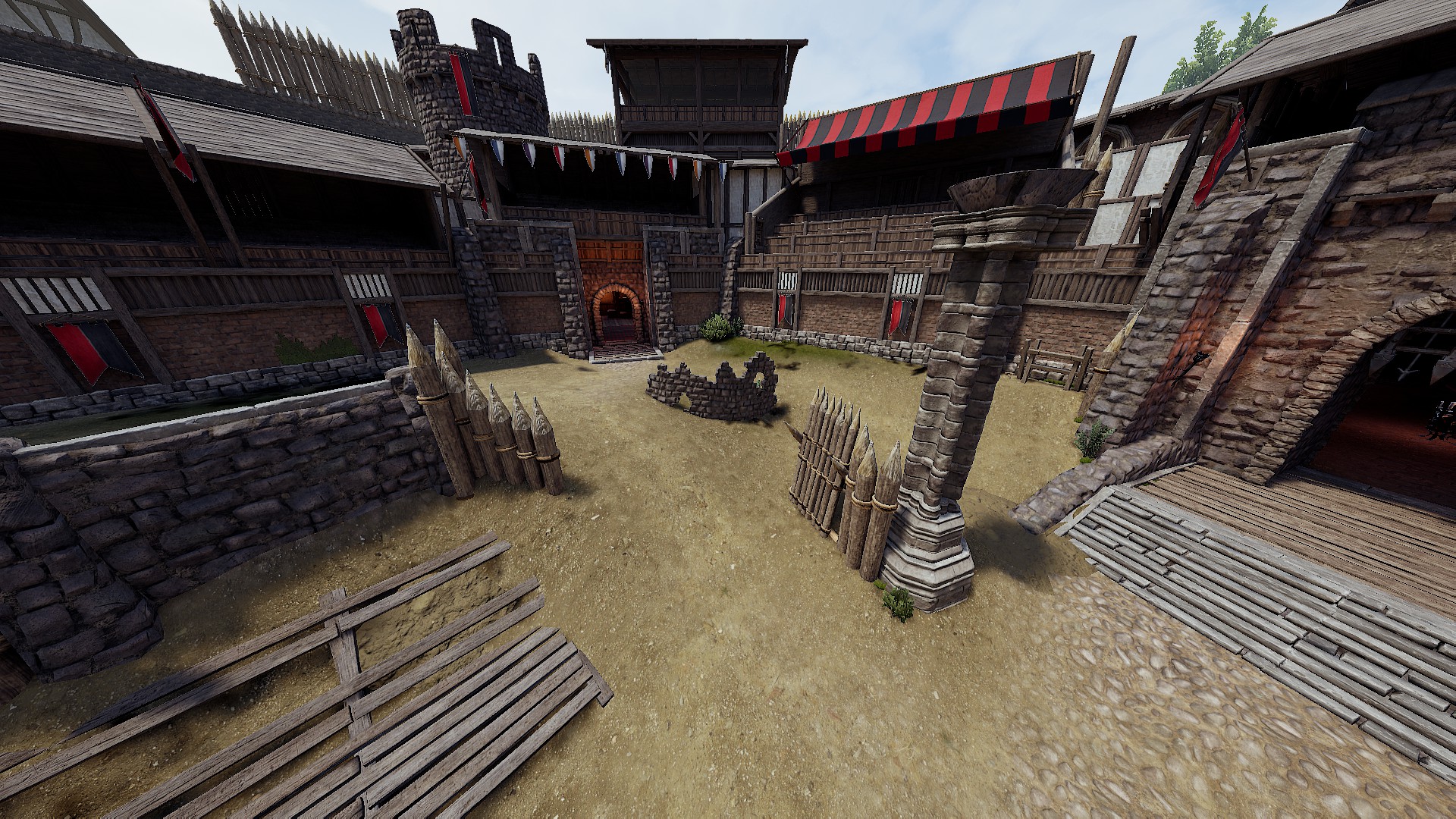 Tourney is not the friendliest map to archers. If those seats on the side of the arena could be reached, they'd be a perfect spot. However, they're really just decoration outside of the usual bugs so you need to compete out in the open. The map is perfect for melee players, so archers need to position themselves just right and use the right equipment.
The chokeholds on either side of the map are the entry points to the arena. Each is a great place for an archer as long as your team hasn't been pushed back to there. If you have been pushed back into your starting zone, then there isn't much of a good position for archers. If you're confident in your ability to flee melee attacks, then you might have some luck as an archer in the arena area of the map. However, you're going to die quite a bit if you're not fast with escaping.
Another strategy for archers on Tourney is to use the outskirts of the map. Surrounding the main arena are corridors that stretch around. This can close you in with other players, but also provide a way to move around without straying into the centre. These spots can help you get a better vantage point on the map and avoid a chokepoint. However, you might get pinned down by a melee player so stay aware.
Tourney for Engineers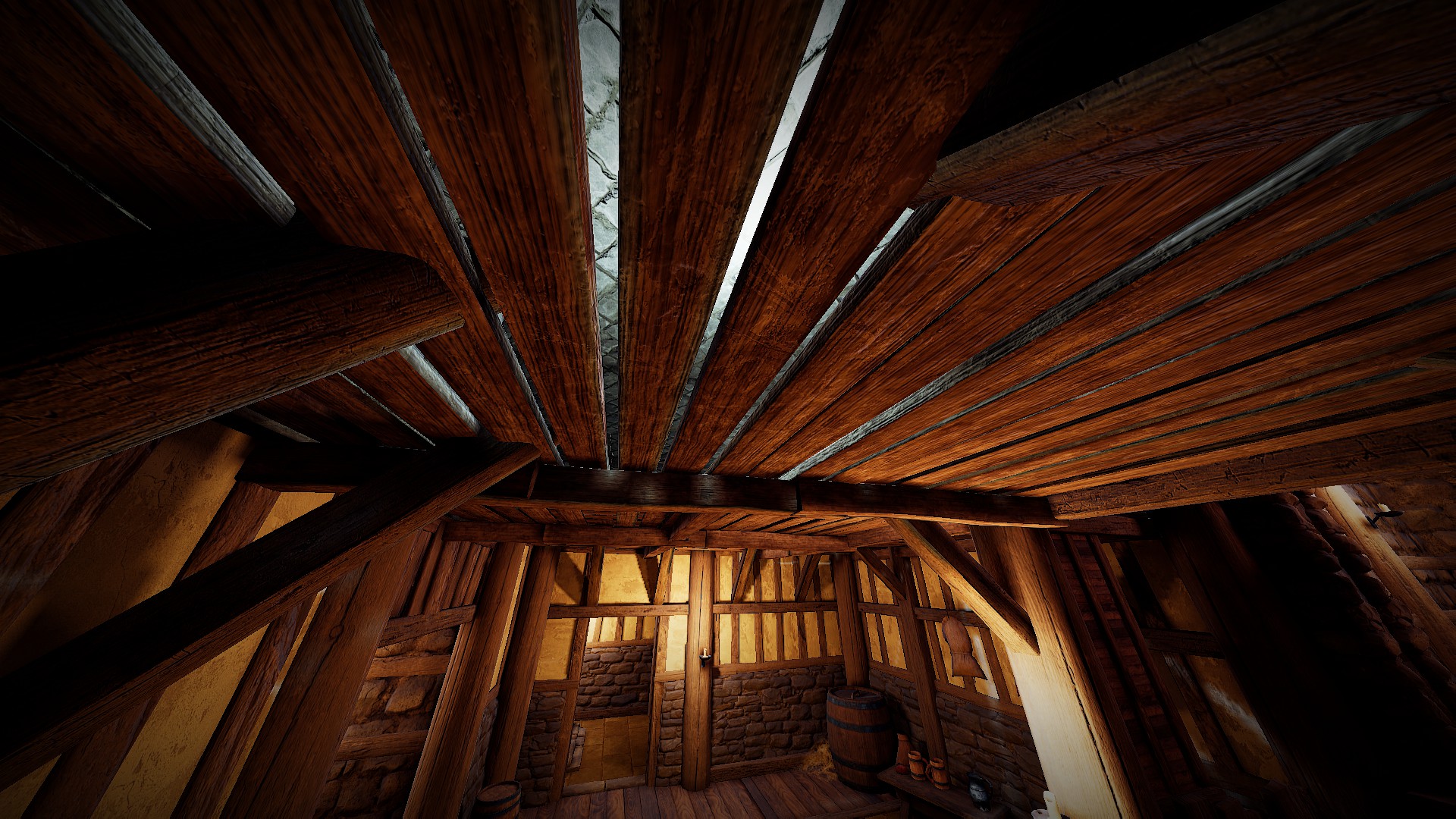 Engineers in Tourney can play an important role in maintaining the map's chokepoints. With limited entrances to the arena, fortifying at these entrances will allow your team to push the enemy back easier. You can also help prevent your team from being caged in. Even while players are mainly in the centre of the map, this spot provides a great space to use a mounted crossbow and rack up a high number of kills.
Engineers should avoid the arena section of the map unless their team have pushed the enemy behind. However, with its limited entrances, your structures should be able to really contribute while playing this map even if your options are pretty limited.
Tourney for Melee Players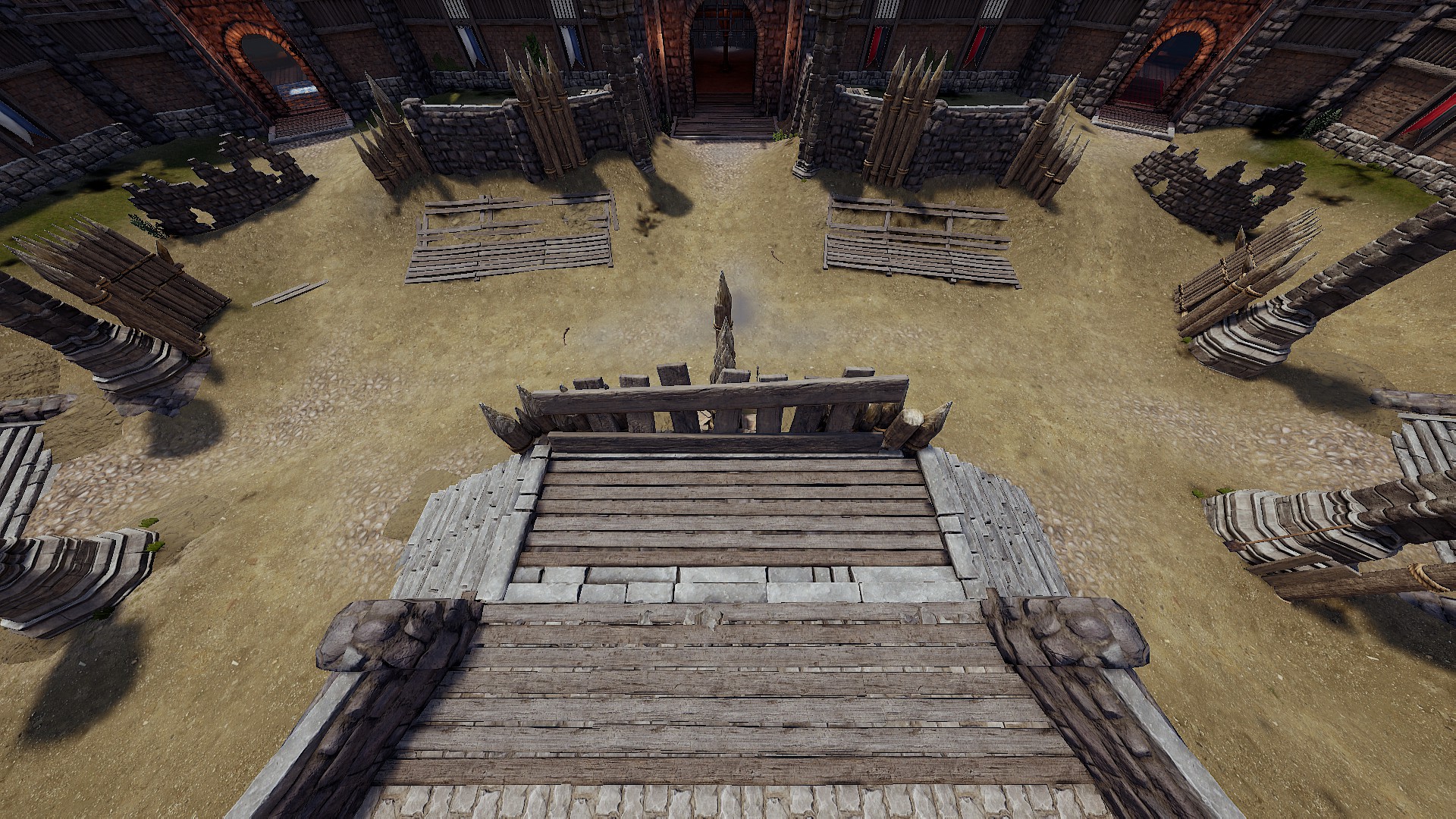 Tourney's wide open central zone is perfect for duels. Melee players should head into the centre and try to start taking down the other team. This is a great zone for one on one duels and for duelling in larger numbers. Much like archers, you should stay aware of alternative routes into this area. By weaving around the corridors you can sneak in behind enemy lines and get some sneaky kills in. These corridors can also give you access to the other half of the map, giving you an escape from chokepoints.
The chokepoints may become an issue for melee players. A skilled engineer may be able to push your team back into an enclosed space, causing some problems if you need room to manoeuvre. Finding a different way out of this chokepoint can help to break the stalemate. However, you will ultimately need to push the other team to escape. With limited options for Archers, you need to be aware of your responsibility to help them out from these corners.
Tourney is a small and concise map. With its chaotic middle ground, it is perfect for aggressive players that don't mind chasing others. Archers may have to think a bit outside the box, but tourney still gives them plenty of opportunities to get some kills in. It is also a rare map that really benefits an engineer. If you want your team to win out, having a well-trained engineer to man the chokepoints can really help you out.