In most online shooters, skins are a pretty important currency. They're the main way that players can customize how they look, and present a certain attitude to the rest of the lobby. In a lot of games, players try to hunt down the rarest skins as a status symbol. This is even the case with more recent Call of Duty games, like the rarest skins in Warzone. While Call of Duty isn't as reliant on skins and microtransactions as some other shooters, they are still a big factor in the game. Call of Duty Cold War Operators are the skins that are available to players. Rather than just being outfits, these are pretty much entire characters that players can choose to inhabit. So which are available and how do you unlock them?
Call Of Duty Cold War Operator skins are going to be in the game from launch.  Usually, Operators are unlocked through completing specific conditions and challenges. Doing most of those in-game should let you unlock your base game operators. Then things get a bit more complicated. Cold War is due to feature some operatives that you'll have to shell out some cash for. This guide covers all of the Call of Duty Cold War Operators, where they can be found, and what you have to do to unlock them.
Call of Duty Black Ops Cold War Operators Guide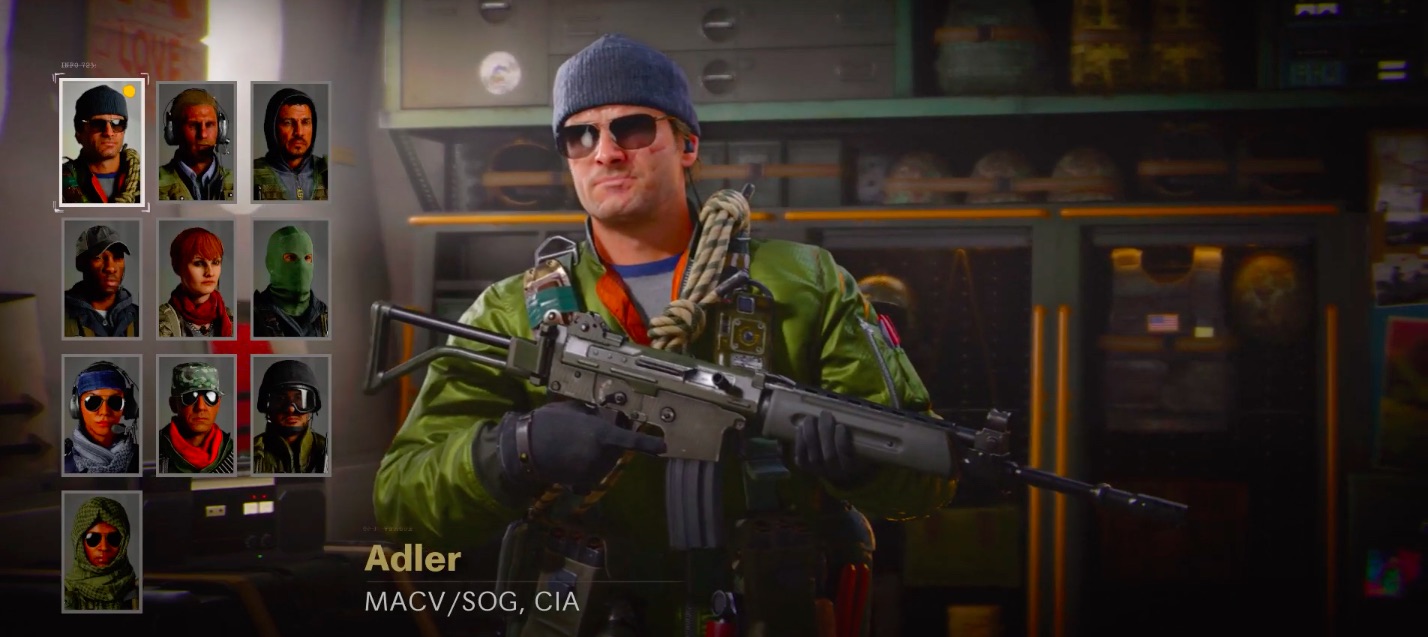 The Call Of Duty Cold War Operators can be divided up into those that are included in the base game and those you'll have to pay separately. In the base game itself, there are a lot of different operatives that you can complete challenges to unlock. This is how you can unlock all operators in Call of Duty Cold War:
Adler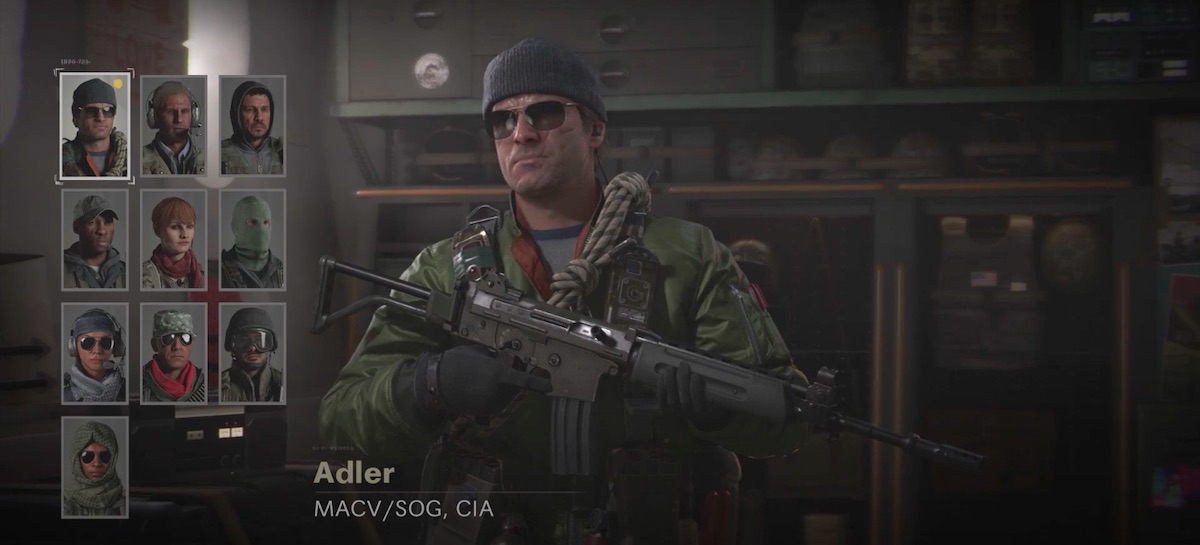 Adler is a fairly standard skin that you'll see across game modes. It is also one of the Call Of Duty Cold War Operator unlocked from the start so you don't need to do anything here. Adler comes up in the campaign mode of the game too.
Baker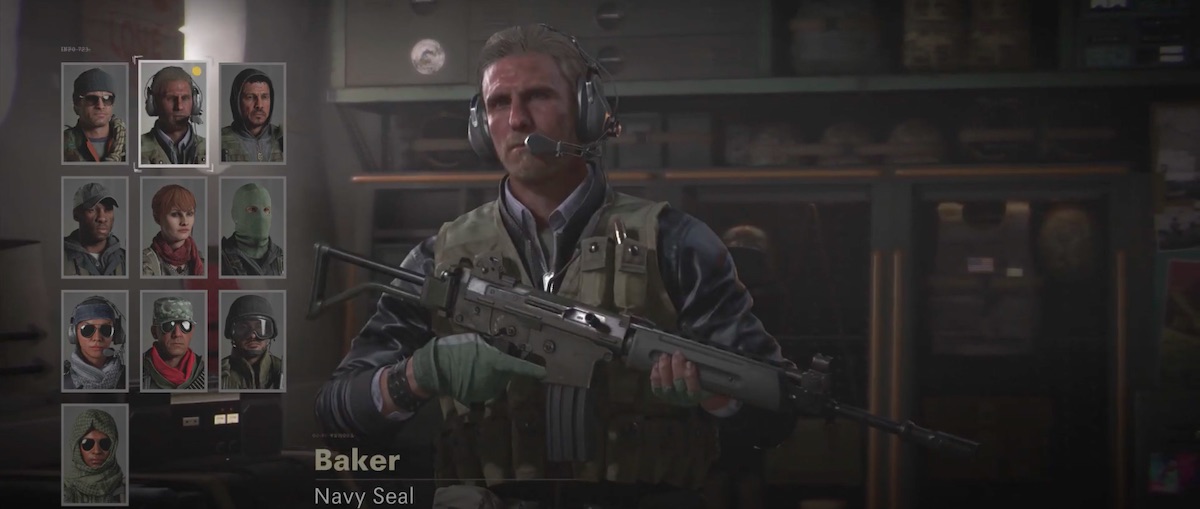 Baker is another simple skin but this one is going to take a bit more work. You need to get 100 eliminations with a Sniper Rifle in the multiplayer mode. If you're playing as a sniper then this is a quick challenge for you to complete. If you don't typically then this might be a good time to work on your sniping skills! These sniper loadouts can help you get the kills you need.
Garcia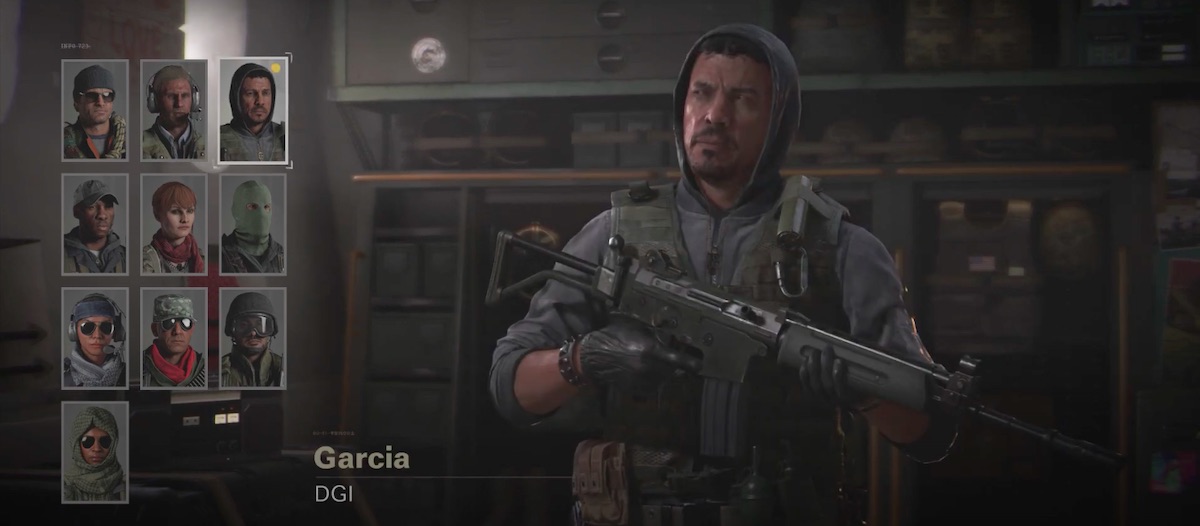 Garcia is one of the cold War operatives that has a weirdly specific unlock method. In Fireteam Dirty Bomb, you need to detonate or help your teammates detonate the dirty bomb five times. This one can be accomplished pretty quickly, you'll just need to be playing this game mode for a few games. This skin is part of the Warsaw pact faction, but the DGI is the intelligence agency of Cuba. The country never actually joined the Warsaw Pat, despite strong ties to other socialist and communist nations.
Hunter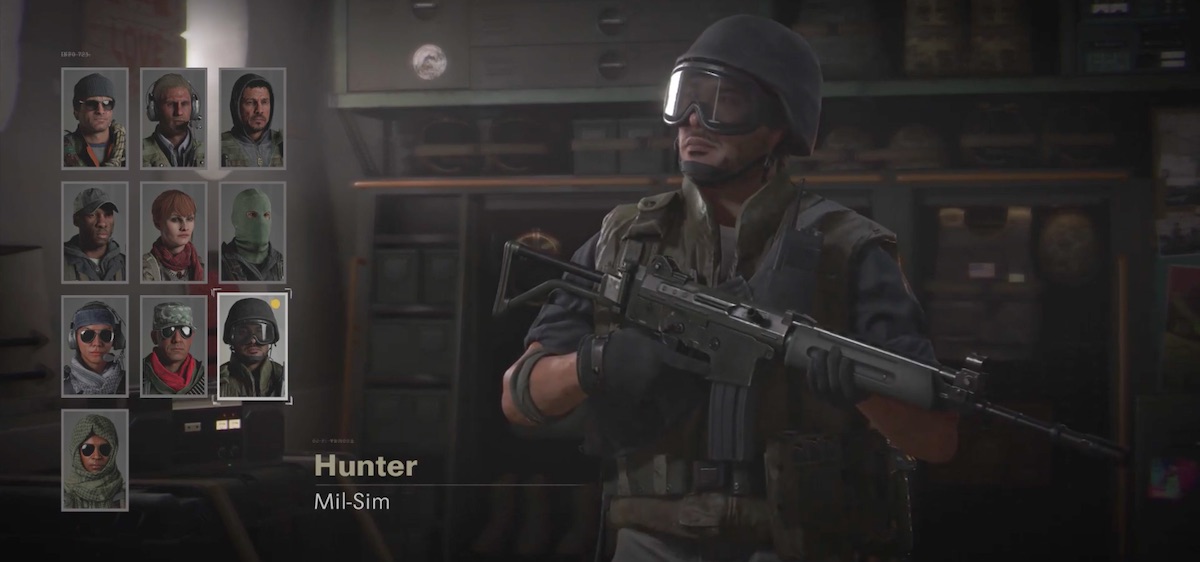 Hunter is another one of the initial Call of Duty Cold War operators. So you have this one available as soon as you log into the game.
Portnova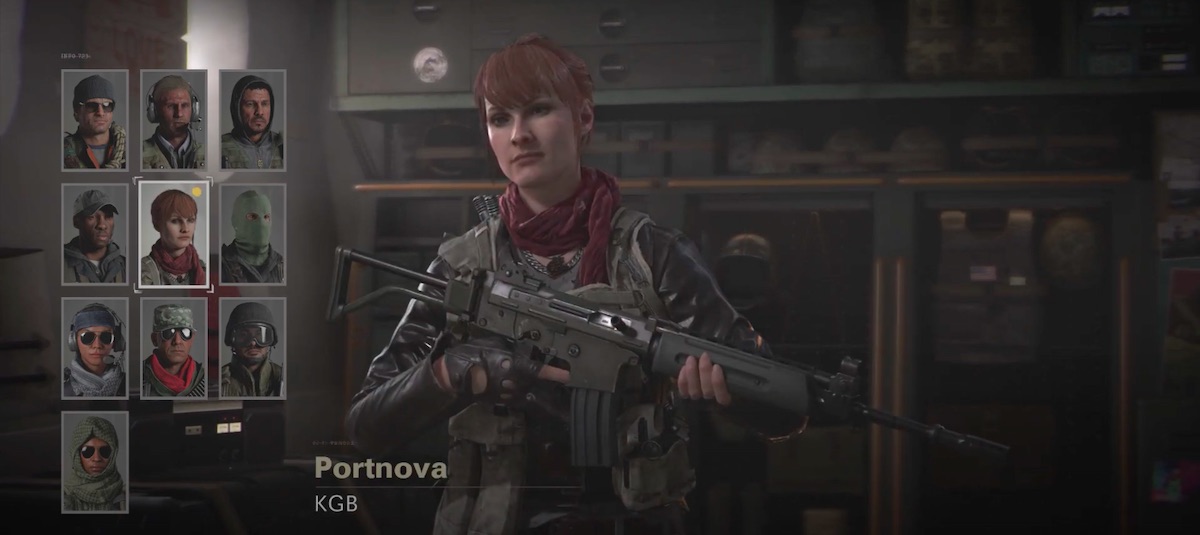 Portnova is a Soviet Cold War Operator skin although one that eschews the typical Red Army symbols. If you're trying to unlock this Operator, you just need to kill 50 enemies using scorestreaks or field upgrades in-game. This one isn't too difficult but there are a few things that you'll need to think through with it. It is best to specifically pick out the options for this equipment that is best for getting kills, so don't bother with the field mic for a few days.
Powers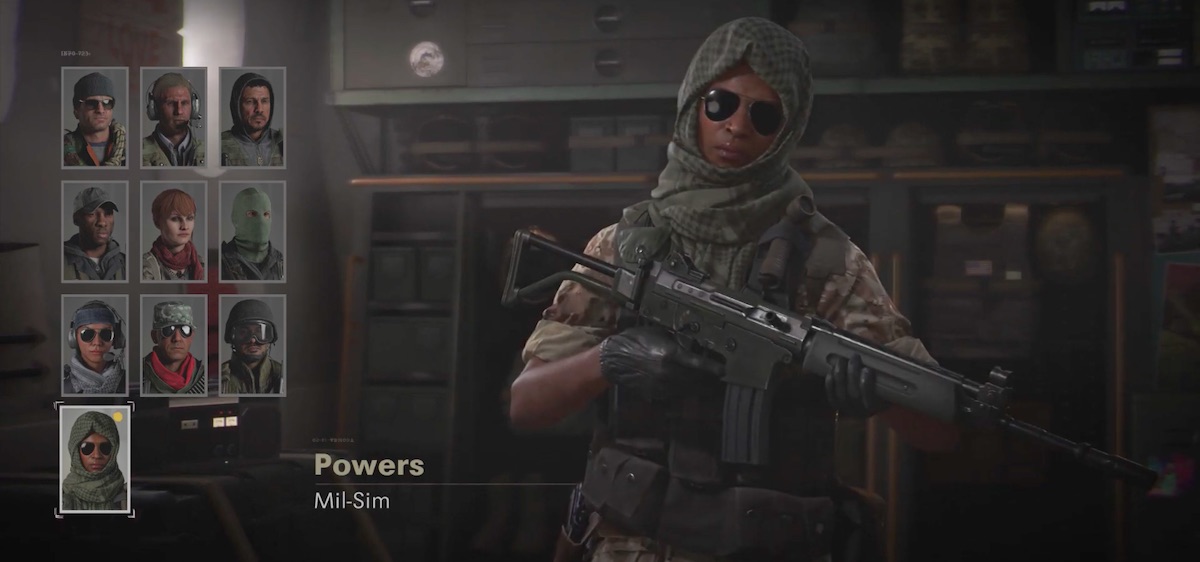 This is another one of the operators that are just available from the beginning if you want to use it.
Park

This skin is one of the trickier ones to unlock since you'll have to be playing one of the side game modes to actually get access to it. You need to successfully exfil three times in the Zombie mode of the game.
Sims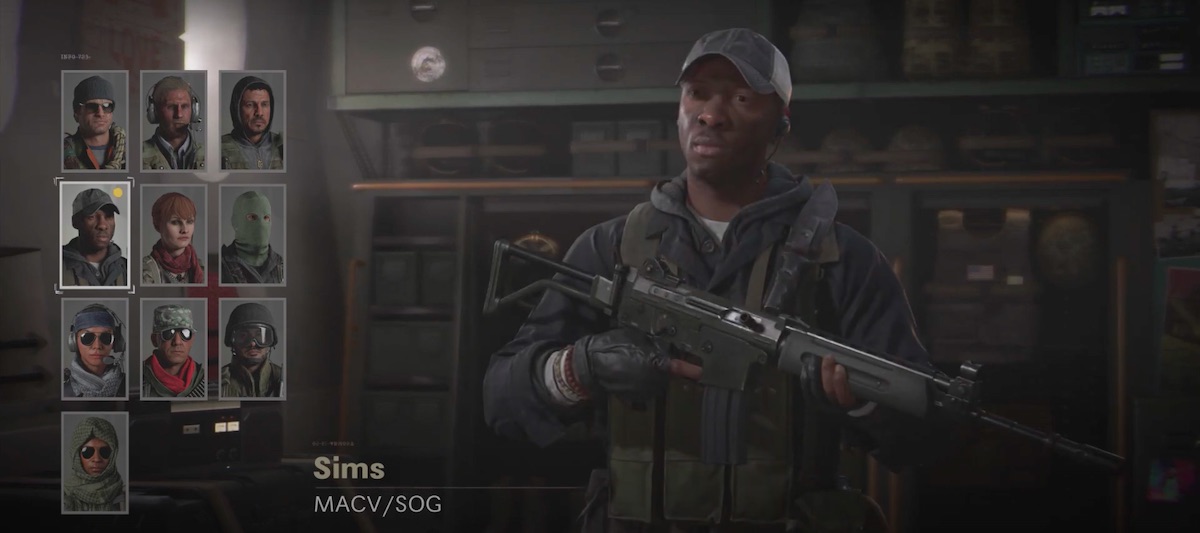 Sims can be unlocked in the game by destroying 10 enemy vehicles or scorestreaks. To get this one done quickly, it is best to start using a launcher as your secondary weapon. This makes it significantly easier to just blow up those pieces of equipment.
Song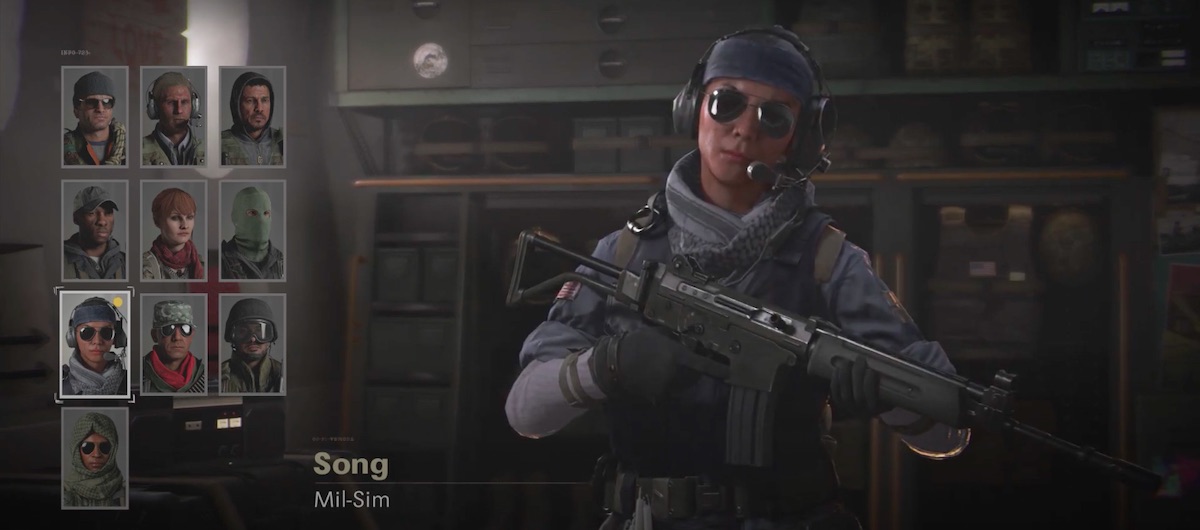 Song is unlocked by default, so you always have access to this skin.
Stone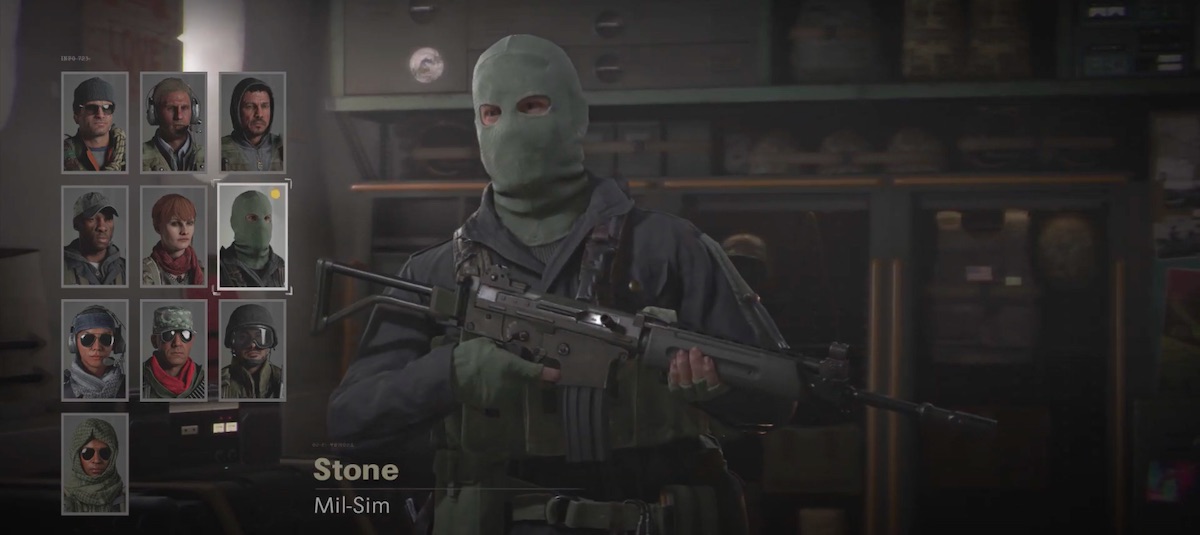 You can unlock Stone by performing 15 finishing moves in multiplayer. There isn't a specific strategy to getting those finishing moves in. You just need to make sure you're remembering to bust one out whenever the opportunity strikes.
This operative is assigned to the SAS, which is British, but part of the Warsaw Pact faction. This is because this character's backstory involves him becoming a mercenary for other nations, meaning he became affiliated with the Warsaw Pact despite Britain's NATO membership.
Vargas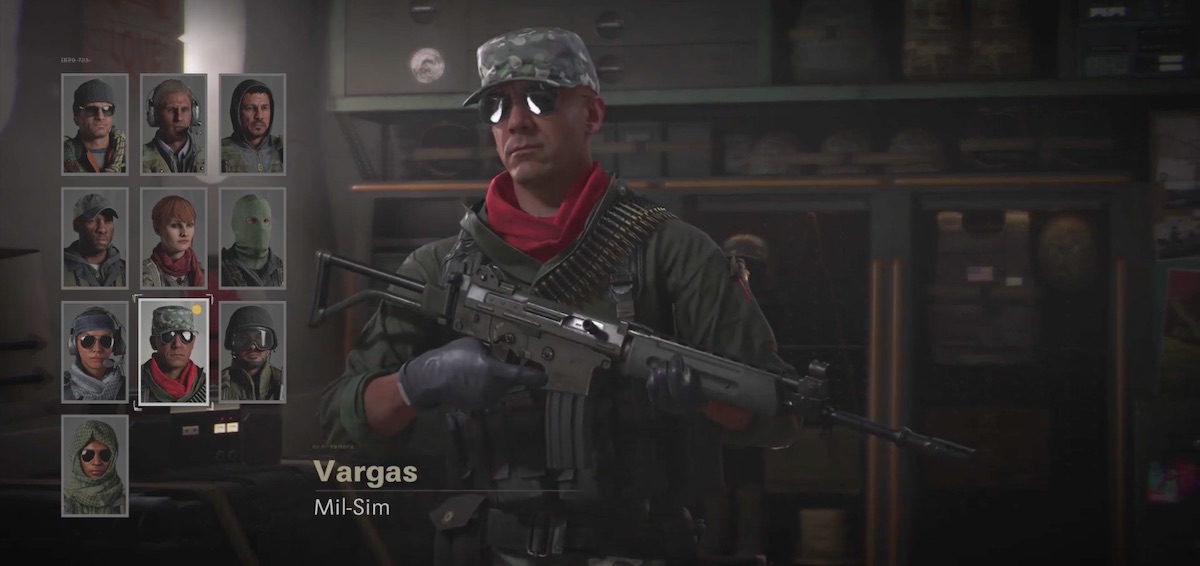 Columbian Nation Army/ M-19 – Warsaw Pact
Vargas is another skin that you have by default at the start of the game.
As with some of the other Warsaw Pact faction operatives, this one's affiliation isn't really accurate. Being Columbian he assumedly became part of the guerrilla side of the Columbian Armed Conflict. While at times the conflict involved the Soviet Union, Cuba, and NATO nations fuelling a proxy war, it was much more complicated. The conflict outlived the Cold War and the Soviet Union, with violence between various groups and cartels keeping the conflict going pretty much till this day.
Woods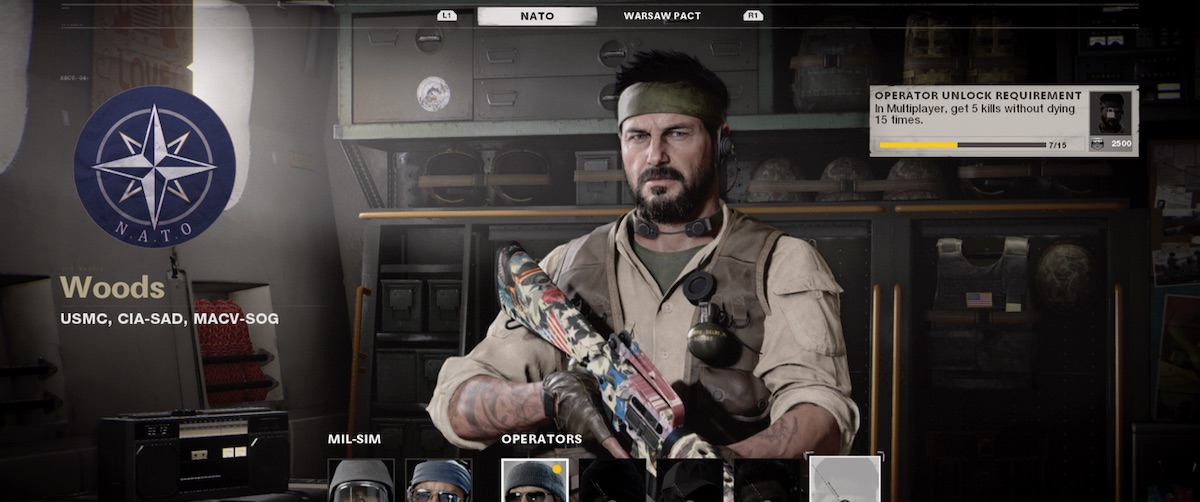 To unlock this one of the Call of Duty Cold War operatives, you need to get 5 kills without dying 15 times. The strategy behind this one isn't too complicated. Play conservatively, use the stimshot bit of equipment, and avoid putting yourself in harm's way. Playing a few games picking off enemies from a distance should net you this operative.
Beck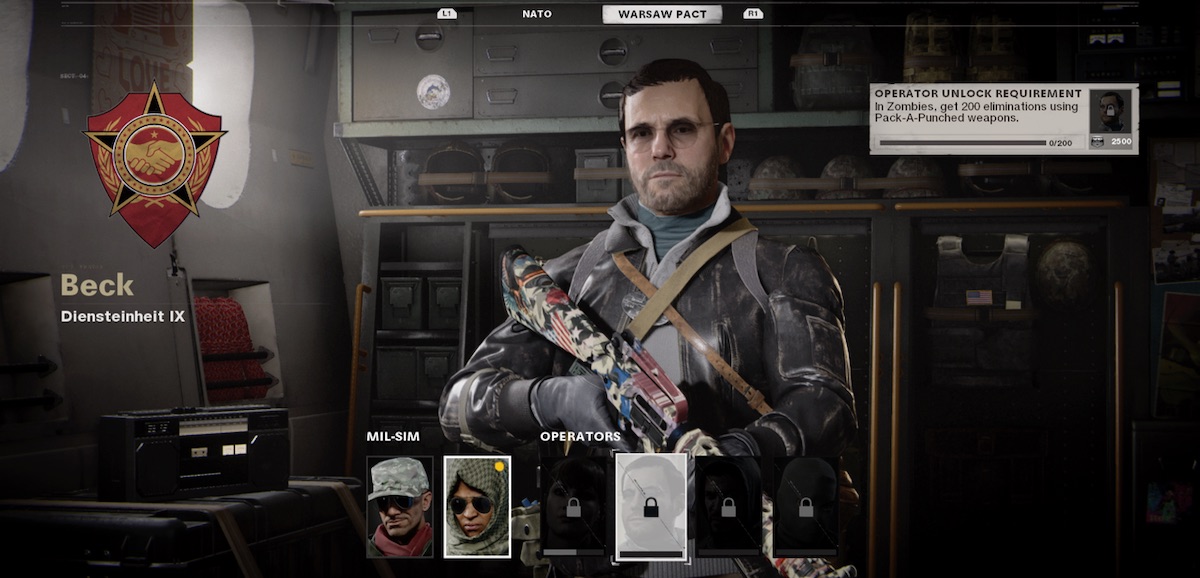 Dienseteinheit IX – Warsaw Pack
This is an operative from the Warsaw Pact faction. To unlock it, you'll need to get 200 eliminations in Zombies using the Pack-A-Punch. This one isn't as difficult as the high number implies since Zombies is a horde mode.
Those are the operators in the base game that we know about so far. You'll be able to get access to these just by completing the regular challenges and missions within Cold War. You can then use them in online play. You're also going to be able to use these operators within Warzone in December. If you like having a fairly unique look in a Battle Royale, then the Cold War operatives might be a good choice when they first come to the game.
Call of Duty Black Ops Cold War Future Operators
f you're looking to get all of the Operators available in the game, then you will have a few more to look for soon. Usually, in Call of Duty games, you can unlock extra operators in a couple of ways. The first is through playing the Season Passes that come out. Like with Fortnite or PUBG, this is a Battle Pass with rewards for getting to certain milestones.
The other is the special packs that they sell. In the past, there have been Operators sold with other cosmetic content, sometimes with the proceeds going to charity. These tend to be the rarer ones in the game since fewer people buy these packs. So if you're looking to get the rarest Cold War operators, then packs like these are probably the way to go!
That's all of the Call of Duty Cold War Operatives and how you can unlock them in the base game. Our other Cold War guides can help you start the game off running.