Call of Duty Cold War has a lot of features for players to get to grips with. First is the extensive loadout system, but even with the best loadouts in the game, you need to master the basics. This includes mechanics like getting better aim, using the right settings, and map knowledge. The maps in this game can vary greatly. From wide open maps to intense close combat areas. Each is well-developed and rewarding for the higher skilled player. Miami is a smaller map with a focus on close-combat. You're going to be getting pretty close to the enemy in this fast-paced urban locale. There are some options for long-range gameplay too though if you know where to look.
The Miami map has a certain classic Call of Duty feel. The map isn't particularly Cold War-themed, which hasn't gone unnoticed. The layout favors fast-paced gameplay and you're going to need to be engaged right from the spawn. The map is asymmetrical and is a unique layout of just a few buildings and wide-open streets around them. This guide covers everything you need to know about the Miami map, and how to win more rounds here.
Miami Map Guide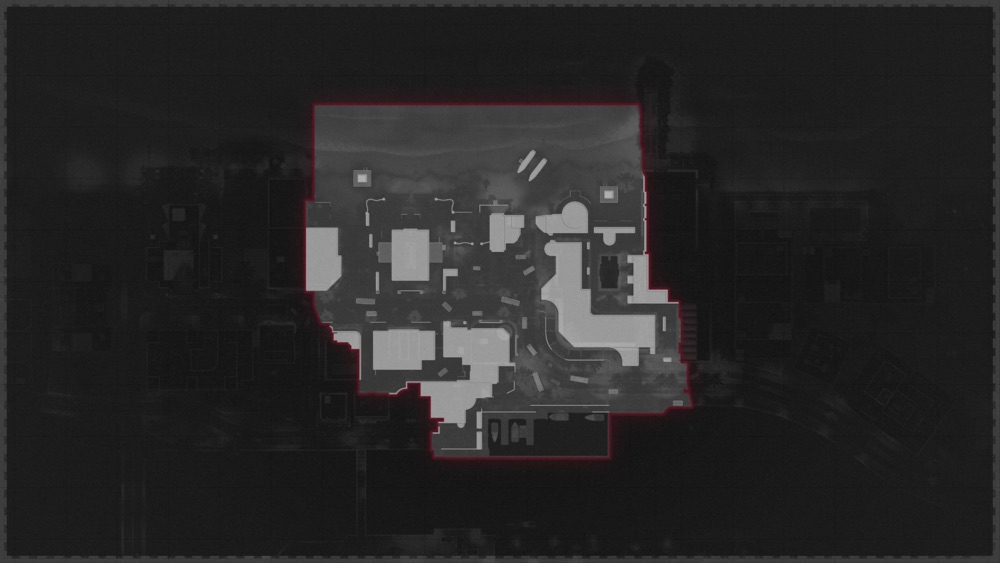 Miami is a map without too many snaking buildings or complex large open spaces. That doesn't mean you're going to get very far just running around at random though. The layout here is deceptively simple, with a widely different form of combat in one to another. These are some of the key features:
Buildings
Miami features a few main structures, the biggest being those on the top right of the map and lower left. These spots are definitely where close combat is the only option. You can pick up a lot of kills with an SMG in here but fragging is also going to be effective. The larger buildings can become maze-like unless you're familiar with the layout.
Cover
Out on the more open streets, you need to stay within cover. The half-walls and cars dotted around are all placed there for a reason. Each provides key cover when progressing. Make sure you're making best use of them.
Alleyways
While cars and blockage are good for cover, the alleyways provide a great vantage point. Use these to flank enemies and to get a different angle on the fight.
Cold War Miami Tips and Tricks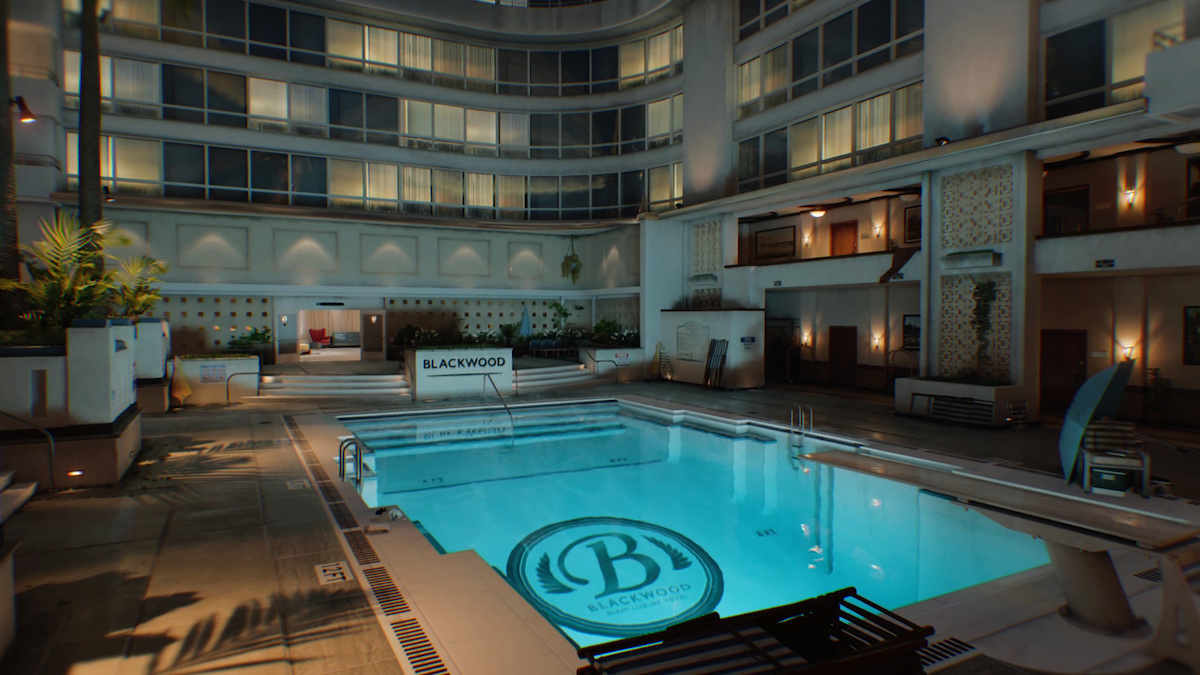 That's the basic layout and features of the map. Miami is a fun arena to play around in, with a well-balanced cover system in play masquerading as random debris and cars. These tips and tricks cover how to strategize on this map in a bit more detail.
The Hotel – The Large hotel is one of the key areas in this map. Holding the location is difficult, but it gives the best opportunity for more mid-range gameplay. Use these players to scout the open areas and bring your team to the right spots to defend the location. Making good use of equipment is vital to pushing into the hotel, as is a fast aim with an SMG.
Snipers – There is actually a lot of space for sniper lookouts Pretty much anywhere raised has a decent view for one open section or another. So it is vital that you keep moving in the open and make good use of your cover.
Exploding Cars – This will happen, especially if you stick to one piece of cover too long. Be quick and move from place to place.
Field Mic – A great place to put your field mic is down is the entrance to a building if you're sniping. It then becomes an early warning system for you to switch to your secondary and take out the intruder.
That's everything you're going to need to get around in the Miami map. Our other guides to Cold War and its mechanics can help you improve any other areas of gameplay.