PUBG is a more static and detail orientated game than other Battle Royales. In most games, players are fond of locking themselves down in buildings. Buildings can be defended like fortresses, so you if you want to win at PUBG you're going to need to learn how to clear buildings. Clearing buildings properly will allow you to sweep the area for any potential threats. Some buildings will be able, but a skilled player lurking in one can be a death trap.
First, you need to decide if you're assuming there is someone lurking in there or not. Clearing the building isn't as hard if it's empty. However, you have no way to know for certain which buildings are empty and which have players lurking inside. You need to treat every building you enter a possible stronghold for a quiet enemy. This will prevent you from becoming complacent and being taken by surprise by a lurking enemy.
You need to learn how to properly clear buildings if you want to play a mobile game. Buildings are much easier to use for the bulk of the game than staying in the open. Taking and clearing buildings is just as important as finding the right weapons, improving your aim, or mastering firefights.
Clearing a Building: The Lower Floor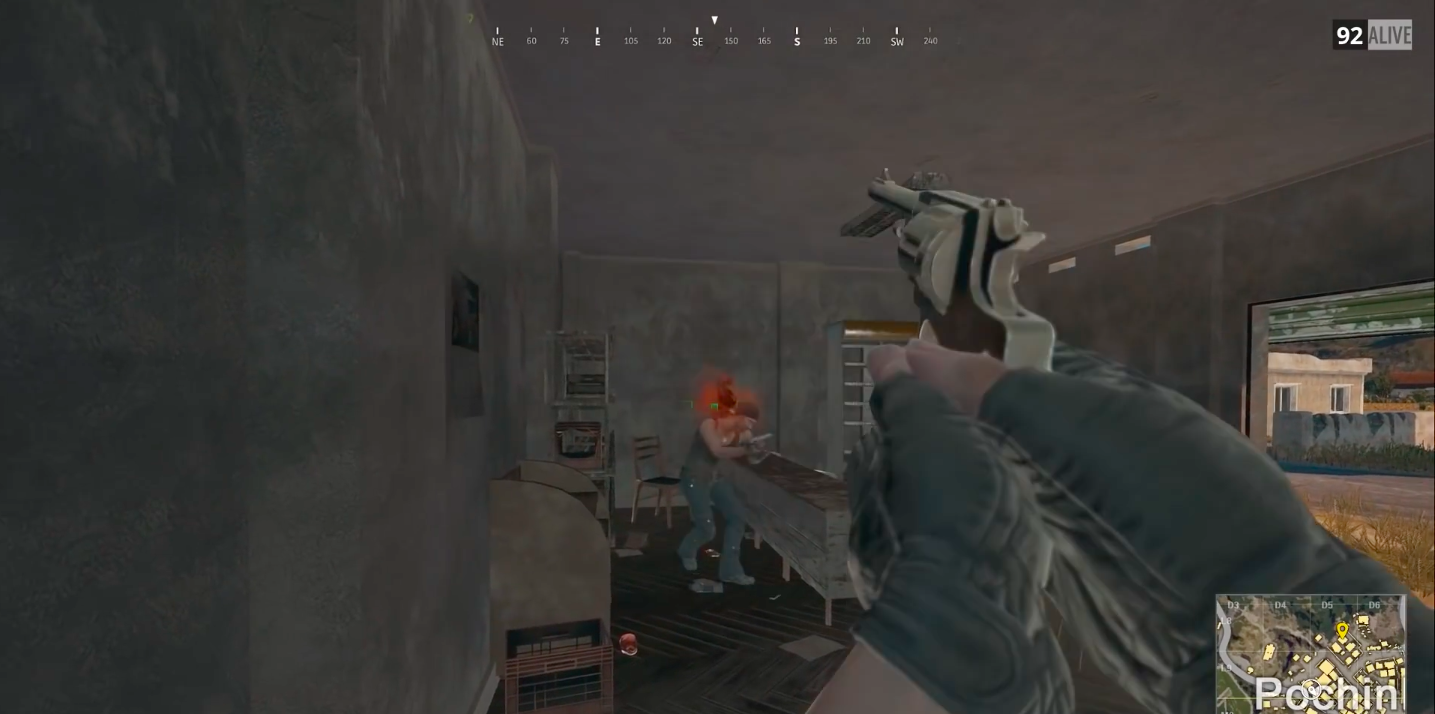 Most buildings in PUBG come in fairly standard shapes. While there are bigger ones, you can use the same strategies and expand upon it on a bigger scale for anything bigger. The basic strategy for clearing a building starts with a basic two-story building. Once you've mastered this process, you can apply it to bigger structures. These basic houses have two doors, front and back. You should initially enter from the back since this is the most protected entrance. As soon as you enter, check to the left and right with peaking and ensure the first room is clear.
Once you're inside you should proceed to check through the open doorways in the same way, left and right. If the entrance to the next room gives space around the door to the left and the right, consider re-entering from the other entrance. You should be minimizing the number of times you leave yourself open to both sides. Ideally, you should be able to check the side of the door upon entry and spot any enemy before they attack you. Before you open any additional doors, thoroughly search any open areas.
For this entire process, you should have your close combat weapon equipped. This will save you valuable time in clearing a building. If a firefight occurs, it might mean the difference between coming out on top and dying. Once the entire downstairs of the buildings has been cleared room to room, you can progress upstairs. You should by now have an inclination if there is someone hiding from the noises you may have heard. With the downstairs entirely clear you can now move on to the upstairs of the house.
Clearing The Upstairs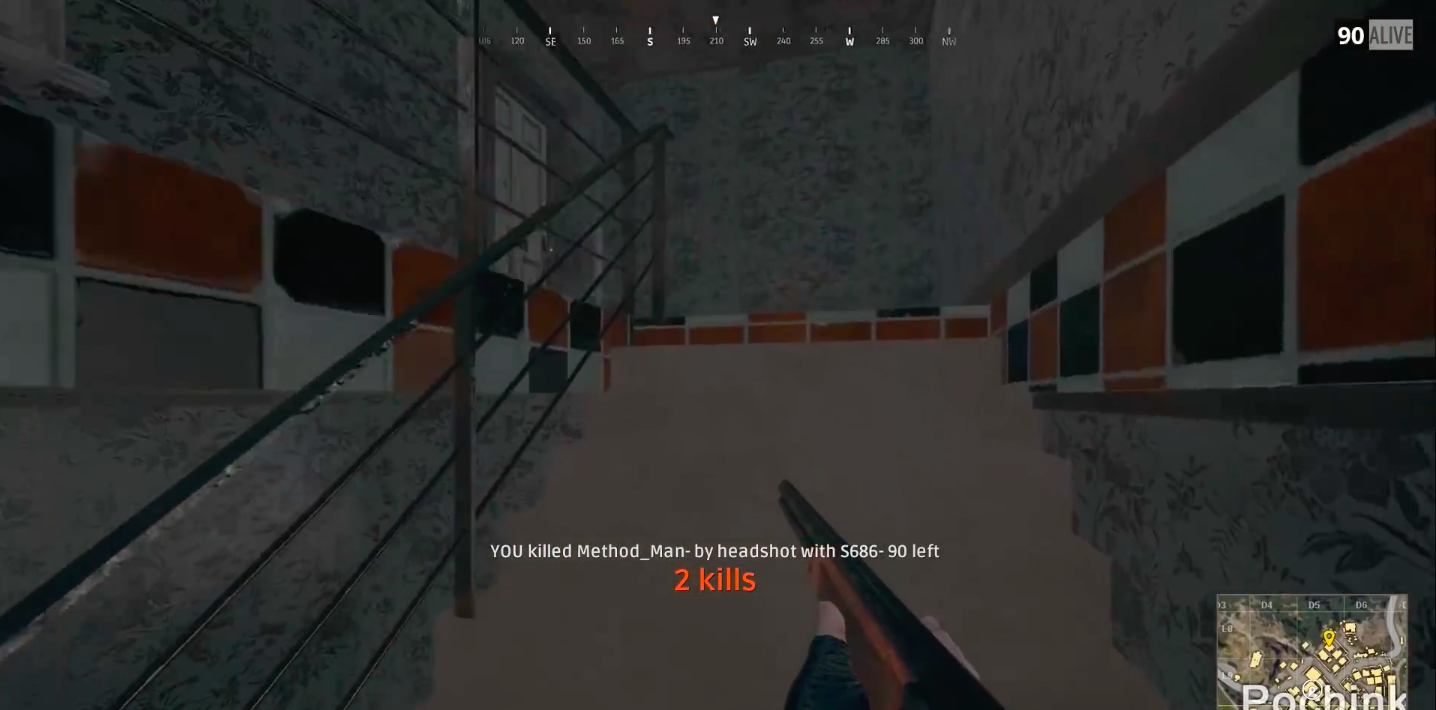 The upstairs is usually where the enemy is, which makes it dangerous. Once you're around halfway up the stairs you should stop and check behind the top of the stairs. This is a common place for other players to lurk when they know someone is coming upstairs. Clearing this first room while crouching can help you keep quiet if you're still trying to go unnoticed.
With that area cleared, you should switch quickly back to an Assault Rifle. The first landing area is too wide for your shotgun to be optimal. Once you're sure it is clear, you can switch back to your close combat weapon. This might seem like a lot of fuss for the sake a few seconds changing weapon, but if you need those seconds you'll be grateful you took the precaution.
With the upstairs buildings, you should clear any open doors first. However, you should avoid clearing the furthest away room before the first even with an open door. This corners you and makes it easy for an enemy to get a quick attack in. If you think you know where the enemy is, there are a few ways to take them by surprise. Grenades and stun grenades can be very helpful; a good tactic can be to shoot out the bottom of a door before you enter. This makes a perfect space to throw a grenade through and can take out any enemies.
With the enemy taken care of, this building is now clear. Clearing a building is a vital part of playing PUBG. If you do it right, you can set yourself up with a great spot to get kills and ride out the game.