Mordhau is a deep and complex game that reflects its realistic approach to sword fighting. It's still the medieval Battle Royale filled gore and beheadings, but if you want to maximize your chances of winning you need to understand the deeper mechanics of the game. Dueling can be complicated enough for beginners. Even if you're planning on playing primarily as cavalry or ranged, you will need to learn how to use the melee attacks at some point. This expert Mordhau guide will build on the beginner's guide and tips and tricks to teach you the most advanced techniques to take on even the most experienced players.
These advanced techniques can get pretty complicated with the dueling mechanics so it is important to have a firm grasp of these principles first. You should learn about the weapons available to you in the game. Each weapon has a different range and timings. You will have to understand these timings to make the most out of advanced techniques. You should also have your settings optimized if you want to win more games. Once you've mastered all of this and gotten some practice in, you're ready to try learning some expert Mordhau strategies and techniques.
Attack Manipulation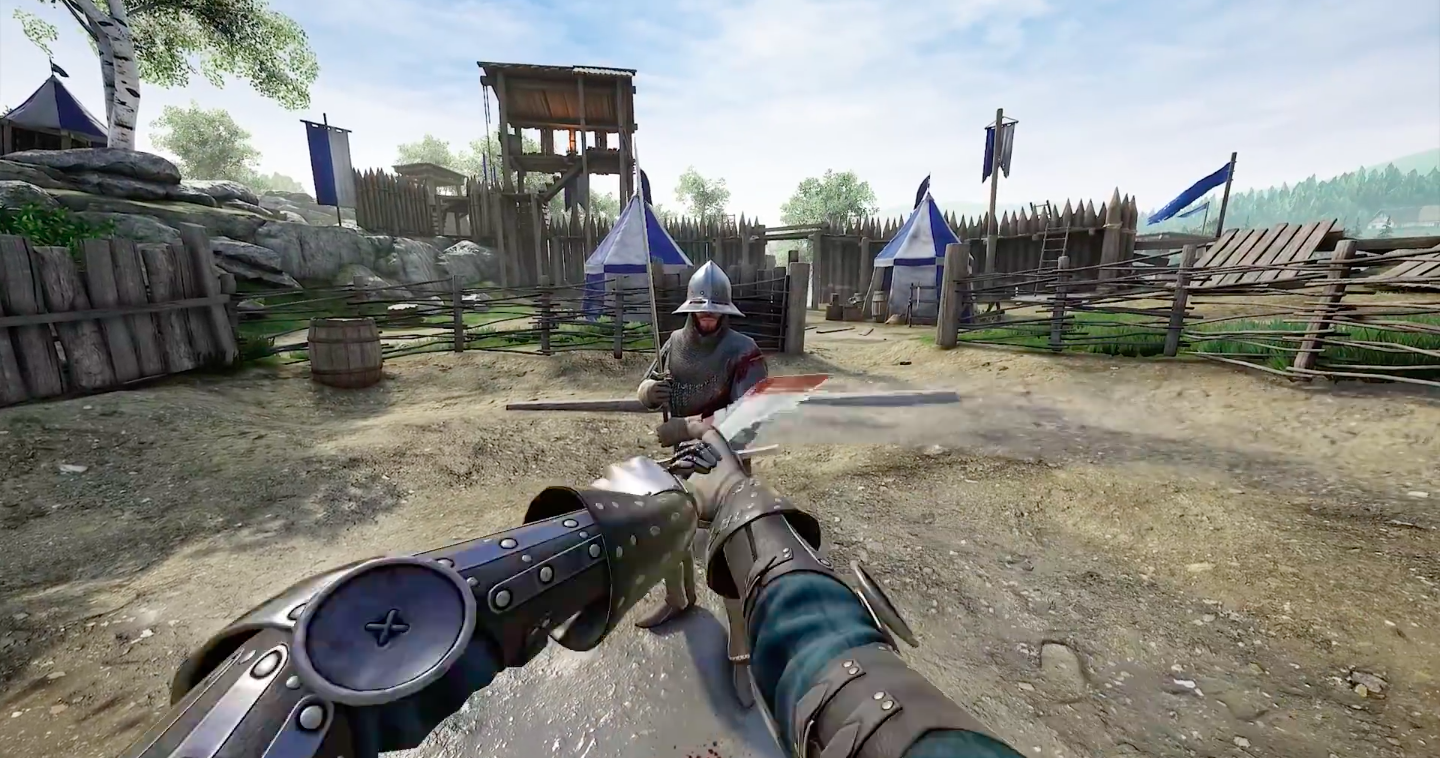 Attack Manipulation is an expert Mordhau technique that can take a little time to get right. It is based on manipulated where your character model is during an attack to form an entirely different attack.
By dragging your mouse during an attack, you can move your character model to change the direction of your attack. This can help in a tight duel against a skilled opponent, or in taking on more than one player.
Drag in the direction of your slash to speed up your attack and away to slow down. When stabbing, you do this by leaning into an opponent to speed up and away to slow down.
By dragging to move your attack slightly closer or further away, you can slightly adjust the range of your attack. If you pull this off quick enough, your attack's range will alter just enough to either negate your opponent's counter or land a better strike. You can do this without giving them time to react or any indication of your movement. This can make you pretty hard to counter.
Misdirection – This can really help if you're dueling with an opponent skilled at reading cues. You can deliberately telegraph a move by entering it clumsily, before manipulating your position to connect or change your attack. This will lull your opponent into a false sense of security before getting a strike in.
This attack manipulation can become even harder for enemies to predict if you combine it with combos or feints. Feints are a basic skill but many players don't properly utilize their alternative controls. You can manually perform a feint using the Q key rather than using the more natural attack movements. Using this key can help you throw in an unexpected feint.
Expert Mordhau Counters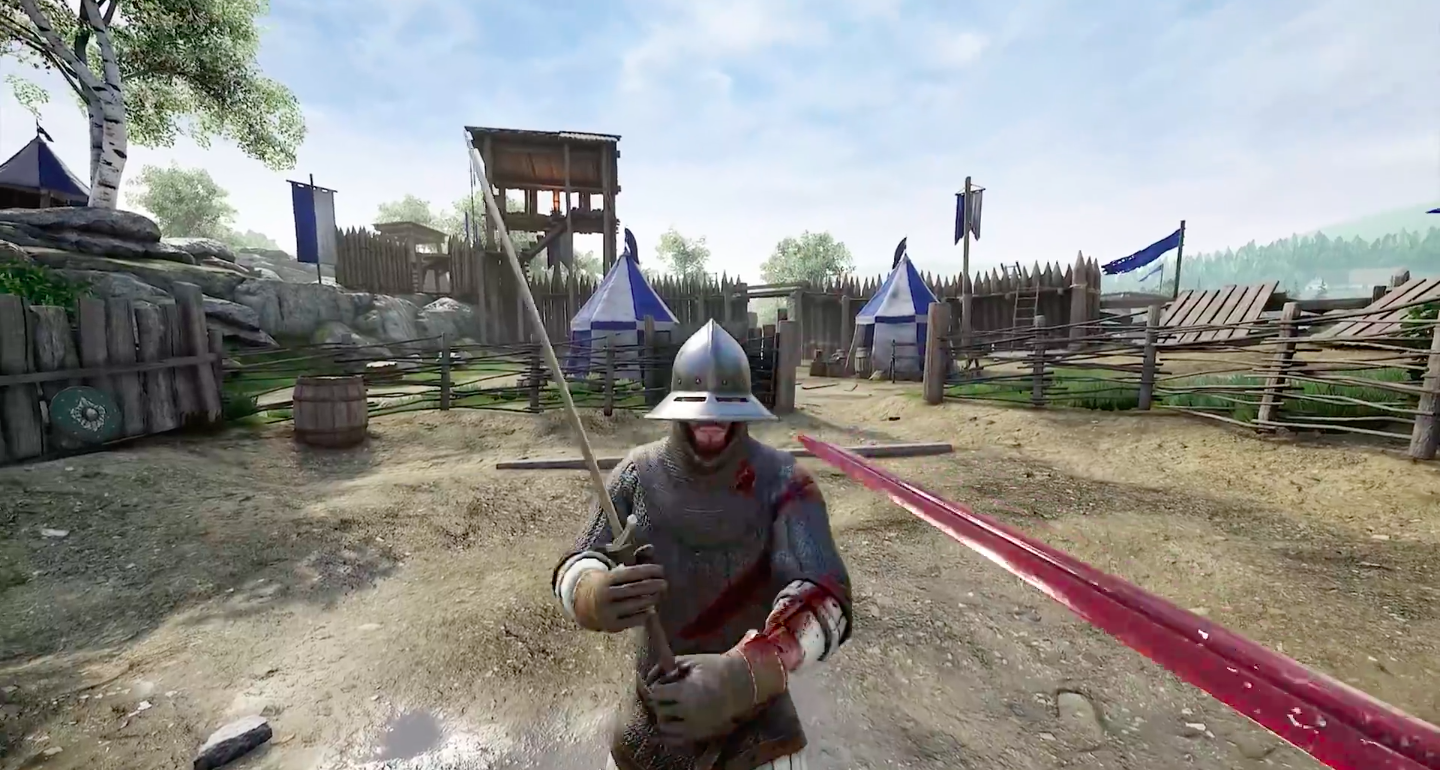 Countering is a pretty basic move in Mordhau. If you don't know how to counter, you're going to be slashed into pieces. However, counters have a deep system to them. Instead of randomly throwing out counters, three are a few combinations that work best against certain attacks. If you learn these counter combinations, you have a better chance of countering moves against you. This expert Mordhau technique operates in a kind rock-paper-scissors pattern but with a few more options.
Chambers vs Feints– A properly times chamber will perfectly counter a feint. If your attack isn't properly timed, then most occasions it will at least block your enemies attack. If your opponent is feinting he basic course of action is to use a chamber. You can attack manipulation to throw off your enemies timing if they use this combination against you.
Morphs vs Chambers – When an opponent is chambering, a morph is the best counter. This will catch their attempt off guard and give you an opening. However, you have to be mindful of the swinging range of your weapon. If you pull this off too late you will miss. You need to accelerate through dragging or launch your morph early to properly use this.
Kicks vs Feints, Morphs and Chambers – If you can time a kick right it will counter any of these moves. They leave you exposed though, so your timing and aim need to be right.
Combo Counters – Each of these counter moves can and should combo into another to do the maximum damage. A good combo to try and practice is a Morph-Chamber-Feint-Chamber-Morph. This is a really complicated combo for expert Mordhau players, but if you can master it you can take down enemies quickly. Be careful with this move though, missing will drain your stamina.
The Recovery Period
Recovery –After every missed attack, you have a brief recovery period. You can avoid period by comboing out of a missed attack to connect with your opponent and turn it into a hit. This helps you prevent being punished for missed attacks.
Timing –You need to time this combo right so it doesn't just push you into a longer recovery period.
Combos –You can perform further combos to completely negate a missed attack. You can move from a missed attack into another slash, then into a combo and hopefully a successful parry. This should work out to parry the attack your opponent attempted to get in during your recovery period. With this combo, you can move from a mistake into three different attacks pretty quickly. Naturally, this is going to drain your stamina.
Recovery into Attack– An expert Mordhau technique to use after a recovery period is to take advantage of the speed boost you will gain. An attack coming straight out a recovery will move faster than a standard attack. This means you can use your recovery period to bait an enemy into attacking, only to catch them off guard with a combo-attack moving faster out of recovery.
Expert Mordhau Tips on Multiple Opponents and Stamina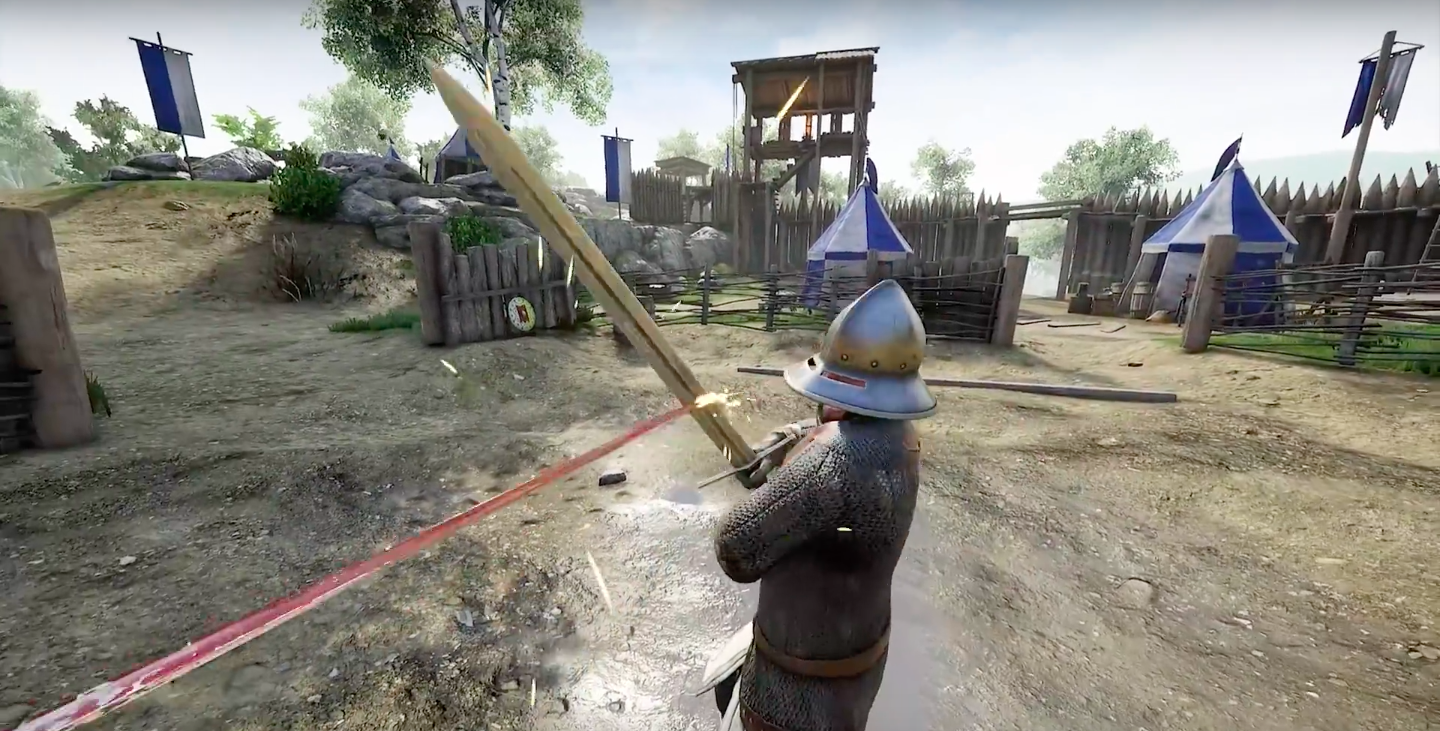 Parrying Multiple Opponents –Immediately after landing a hit, you're able to parry. This is an invaluable move when you're fighting multiple opponents at once. You can go straight from inflicting damage into parrying and countering the attack from their teammate.
Parry into Riposte –You can move straight from a parry into a riposte. This allows you to block multiple attacks at once. You can perform combos with this to inflict maximum damage and keep yourself defended. Each of these moves is hard to pull off in quick successions, expert Mordhau players will have to learn their timings to easily fight off many multiple attackers.
Stamina Cost –The cost to your stamina when you're blocking different weapons can vary. Some weapons cost more to block and some less, it all depends on which weapon you're using as well. This means there's a lot of stamina budgeting to get your head around. The costs do follow a logical pattern like a Lute will drain your stamina blocking anything. Similarly, a heavy sword will cost a lot of stamina to block with any weapon and to block itself. A knife costs relatively little stamina against a sword. Expert Mordhau players need to take notice of their opponent's weapon and weigh up the stamina cost of their current strategy.
Gaining Stamina –You gain stamina when blocking or disarming enemies. This should allow you to perform those complicated expert Mordhau combos without being left wide open, provided you don't miss. This makes advanced moves risky but they have a high reward of a kill and a stamina refill. 
Dodging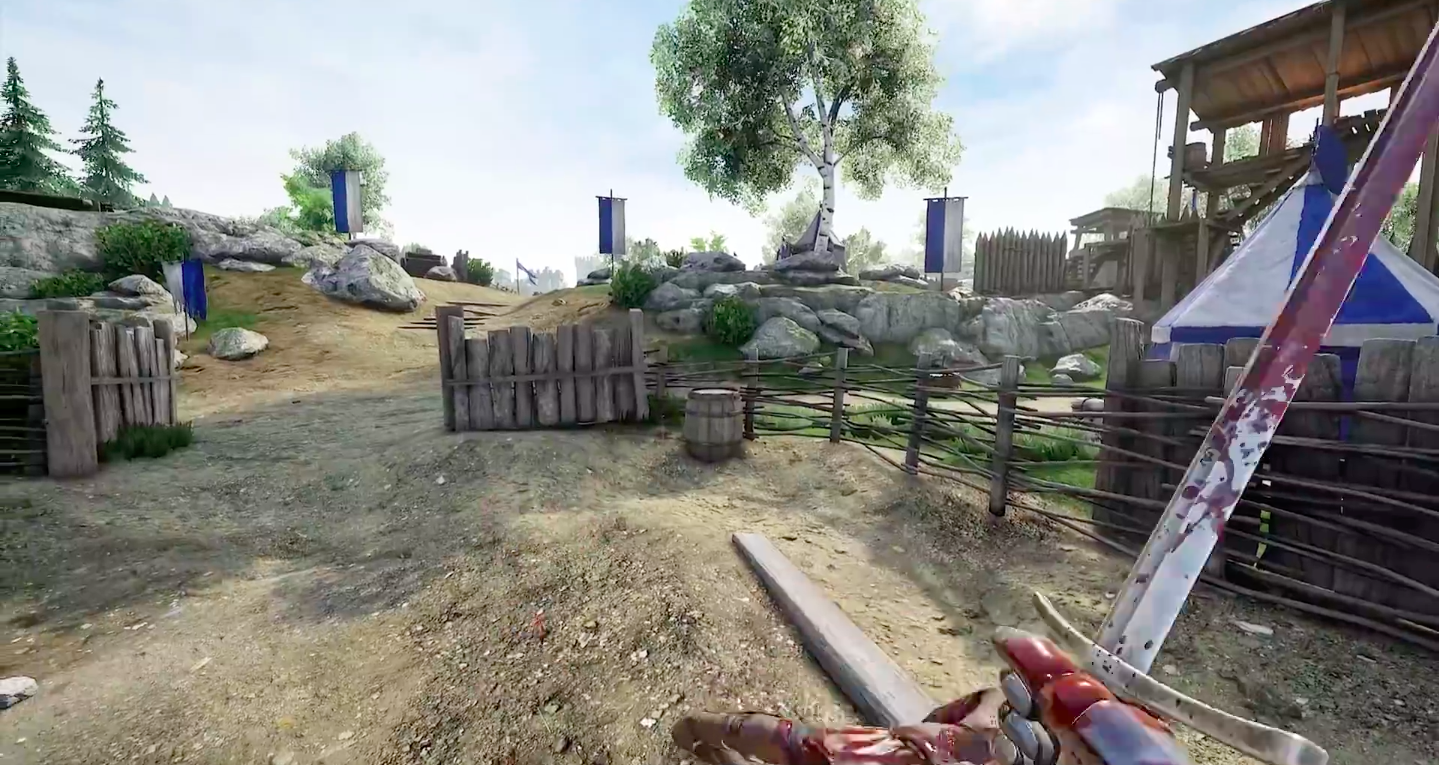 Manipulate – Your Character to Dodge- Your mouse movement is tied to your character's movement. You can drag you mouse high or low to make your character duck or lean back to block. This can help you counter or position an attack properly.
Lesser of Two Evils – You can use this dodging for some damage limitation. If a strike is going to connect with you and you can't block or counter it, you can use these movements to direct it to a less vulnerable place. Rather than taking a slash on your face, you can lean and take it on the shoulder. Being an expert at Mordhau isn't always blocking every attack, sometimes you have to choose the lesser of two evils.
Expert Mordhau Techniques are going to require quite a bit of practice. You won't be able to pull all of them off immediately. In the case of things like the more complicated combos, you need to practice these moves until they become ingrained. Muscle memory will help you to perform advanced techniques under pressure. This muscle memory is what will elevate you above most other Mordhau players and win more games.