Apex Legends is a complex game that takes some time to master. However, it is possible to get a good start. With this guide, you can learn all of the basics that you need to know in order to win your first Apex Legends match. It is a complicated game. However, there are many players out there who haven't taken the time necessary to properly learn the details of the game. With a little research, you can take out most of these unskilled players quickly. If you pay attention to the basics, you can win your first Apex Legends match.
The Basics
There are a few things you need to do from the start of every game to win your first Apex Legends match.
The first is to make sure your entire team is landing together. This might seem obvious, but it is surprising how often first time players will spin off on their own. Apex Legends is not Fortnite. You cannot land separately and expect to win.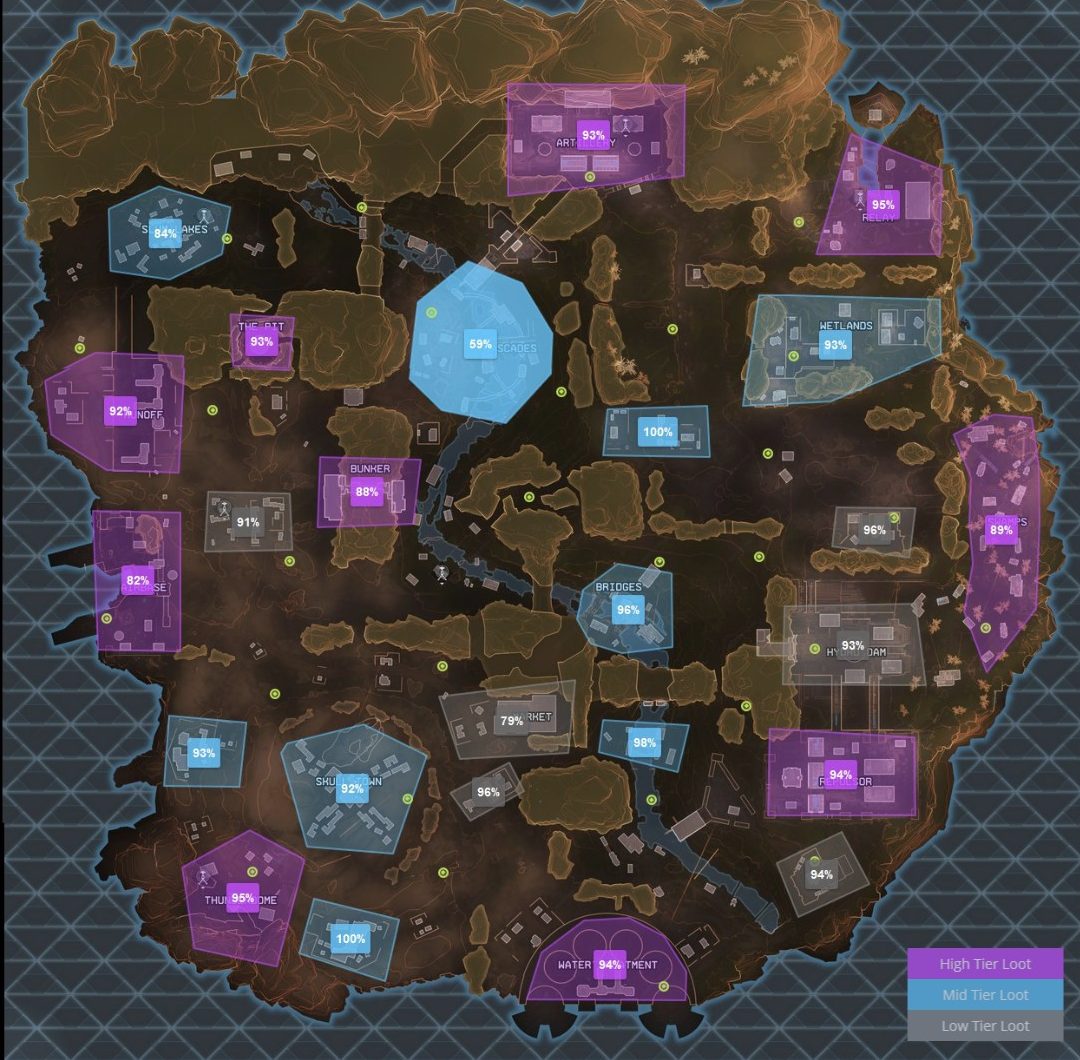 You need to stick close to your team in the early stages. By moving together, you have protection while each player gathers enough loot. You should stay together until you are all equipped to stand on your own. Even then. you shouldn't stray too far in case one member of your team runs into trouble. You should watch out for lost players from other teams. Players who are isolated and away from their teammates are easy to eliminate early on.
All of this is pointless if you haven't picked a good place to land. Our location guide will introduce you to some of the best spots for your team to drop in. If you find a spot before you even launch the game, it will save you time finding a spot in the opening minutes. Being prepared as soon as you launch is key to winning your first Apex Legends match.
The next thing to focus on is movement. You will as you play more games, that players who are standing still are the easiest to kill. Moving at all will prevent you from becoming easy prey. You should use movement to take an advantage over other players whenever possible. Gaining a better position on enemies will give you the best chance of succeeding in firefights and winning your first Apex Legends match.
Win Your First Apex Legends Match with Communication and Firefights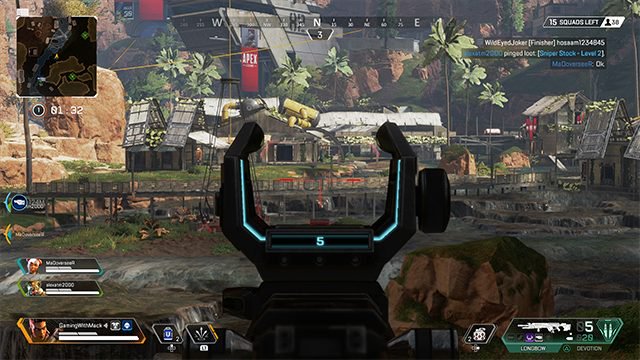 Once you've gotten those two things down, the next is communication. This is absolutely essential if you want to win your first Apex Legends match. The game provides you with enough tools to get this right. The ping system works well and voice chat will give you even more of an advantage. It is important to communicate with your teammates when you see something. However, it is also important to listen to them. If they tell you the position of an enemy, help them. Doing this will give you a better chance of winning your first Apex Legends match than teams who do not communicate enough.
The next thing to do to win your first Apex Legends match is to get involved with the action. It is difficult to win a game without racking up eliminations. The only way you're going to improve your performance in firefights is to get involved with them. You should approach firefights in a tactical way. You need to pay attention to your surroundings and position. Then, communicate any dangers to your team. Being organized when spotting other players will let get an advantage. You can then use your greater numbers or position to take them out. You will stand a much better chance of surviving if you do this than running in blind.
Win Your First Apex Legends Match by Looting Right
Once you have taken out enemies, you should be looting them every time. If your shield becomes even slightly damage, take one off of another player. Taking what you need from eliminated players saves you a lot of time that others will spend looting. It will also help you to avoid getting into situations where other teams can quickly take you out.
Looting will be easier if you know what you're looking for. Reading our weapons guide will prepare you to take the best loot each time. This will make you equipped to win your first Apex Legends game.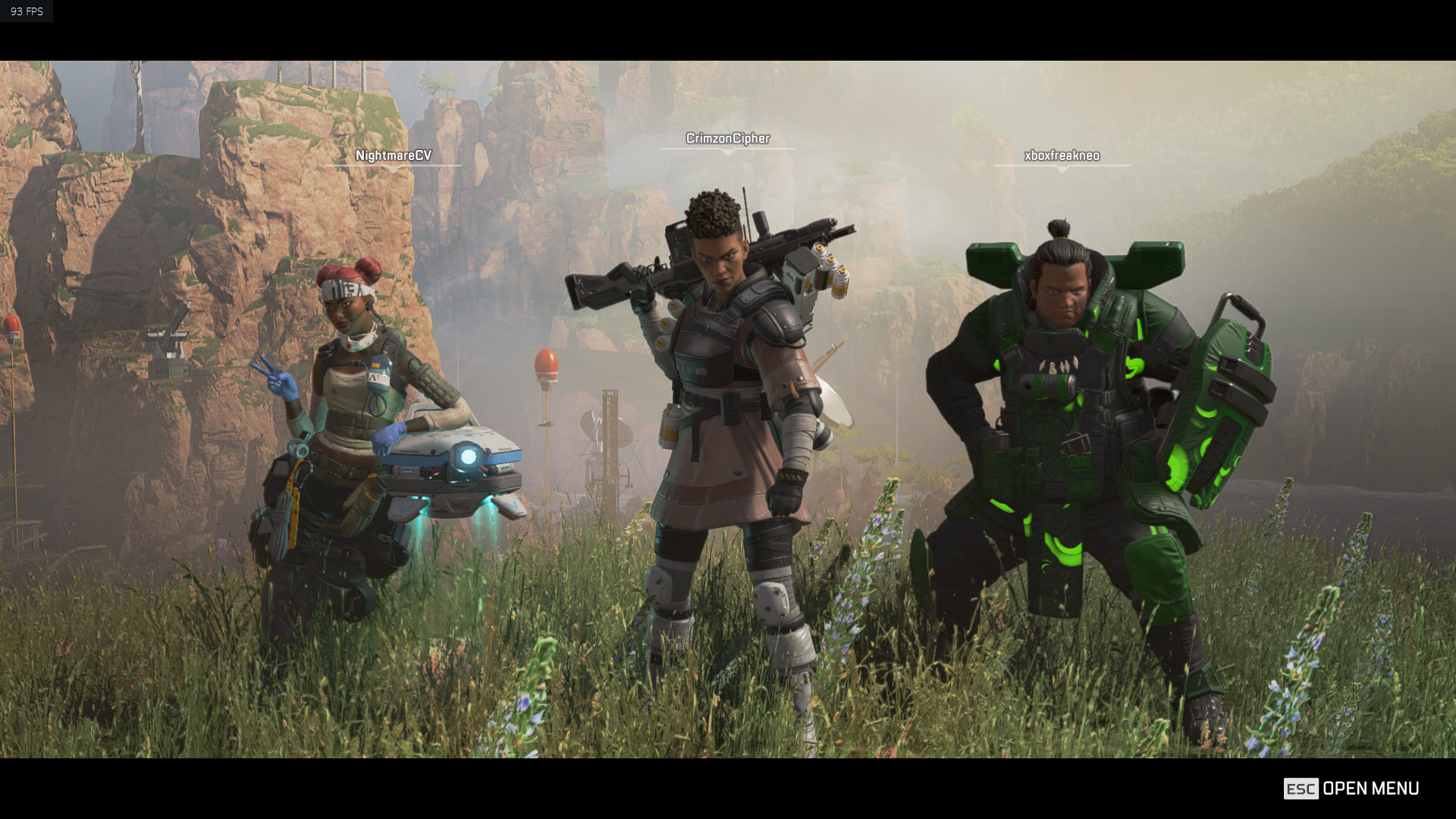 Making the Most of Your Legend
Before you even launch into the game you should know which legends you're going to pick. New players can be overwhelmed by the choices. However, you don't have time to experiment if you're trying to win your first Apex Legends match. Our character guide can help you decide which legend to pick. We also have more specific guides for each character. After you've browsed the choices you should use these guides to learn about each Legend's abilities. If you know when exactly to use each ability you have a better chance of achieving something with each use. Teams who make the most of their abilities can win their first Apex Legend's match.
You also need to suit your choice of legend to your team. You can't have everyone playing as an offensive character. A Lifeline team member can be a great asset. However, if you're sacrificing a character's offensive abilities with Lifeline then you need to balance this with a Legend like Bangalore. If you need help to keep track of enemies, someone should be playing as Bloodhound. When your team also chooses compatible legends, then you have a better chance of winning your first Apex Legends match.
If you follow all of this advice, then you're in the best position to win your first Apex Legends match. If you don't quite manage a victory first time around, it is not the end of the world. Getting better at this game is mainly practice. Some skills are transferable from other shooters. However, Apex Legends is quite unique. You will have a better chance of winning as you spend more time playing the game and learning about the ins and outs of each of its characters and mechanics.