Each character in Apex Legends has a completely different skillset. Once you're familiar with the basics of the game and have learned a little more about the map and handling firefights, then you need to pick a legend to focus on. It won't always be possible to play as the exact legend you want to every time. However, you should at least focus on a few legends. By specifying your practice to just one or two Legends, you can really master their abilities and styles of play to ensure you're a real asset to your team. Do you like healing people? Great, Lifeline is a versatile and powerful Legend. If you don't, you should probably just play as a different legend. Lifeline is very useful, but there's no escaping her role as a medic.
Lifeline players have to be committed to playing support. That doesn't mean she can't do damage to an enemy, like any good medic character she is capable of self-defense and helping the team out. After all, with such small teams, it would be a waste to have Lifeline operating only as a health station. However, if you want to make the most of her abilities and win as LIfeline you're going to have to do a lot of healing.
Lifeline's Passive Ability – Combat Medic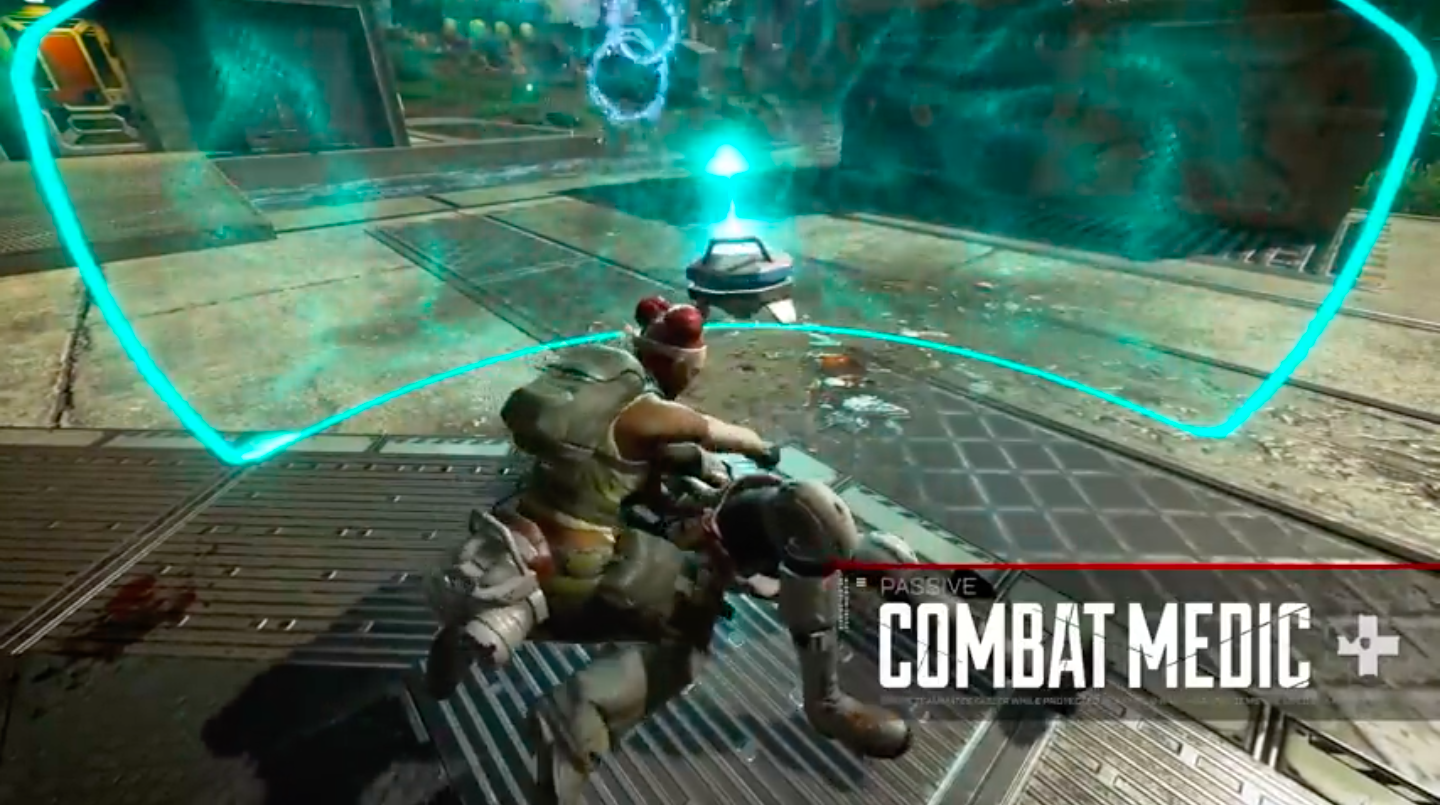 Lifeline's passive ability might be the most useful abilities in the whole game. If your team are all so fantastic that you never need a medic, then it is pretty much useless. However, that's probably not the case, is it? Lifeline's passive ability, Combat Medic, allows her to revive knocked down opponents a lot faster than anyone else. She also launches a shield wall while doing so, and can use healing items 25% quicker than any other character.
For a passive ability, that's quite a lot of bonuses. Starting with the reviving, this designates you as the reviver. That's just part of playing Lifeline and you're not going to escape it. You're going to be able to revive your teammates considerably faster and safer than any other player on your team. To get the most out of this, you should be close to your team at all times. You never know when you're going to need this ability, so Lifeline has to stay close in case there is action.
The shield that is deployed means that if you take a little care, you can nearly always get that heal in. The shield deploys in whatever direction Lifeline is currently facing, so you need to get into the habit of deploying it in the right place. You should be using it to block off any incoming fire from other teams. With some practice, this will become muscle memory, but be sure to work on this. You should also utilize the shield to get those revives in even when the enemy is still around. Having another player back in the fight is worth taking the time to heal.
Tactical Ability – D.O.C Heal Drone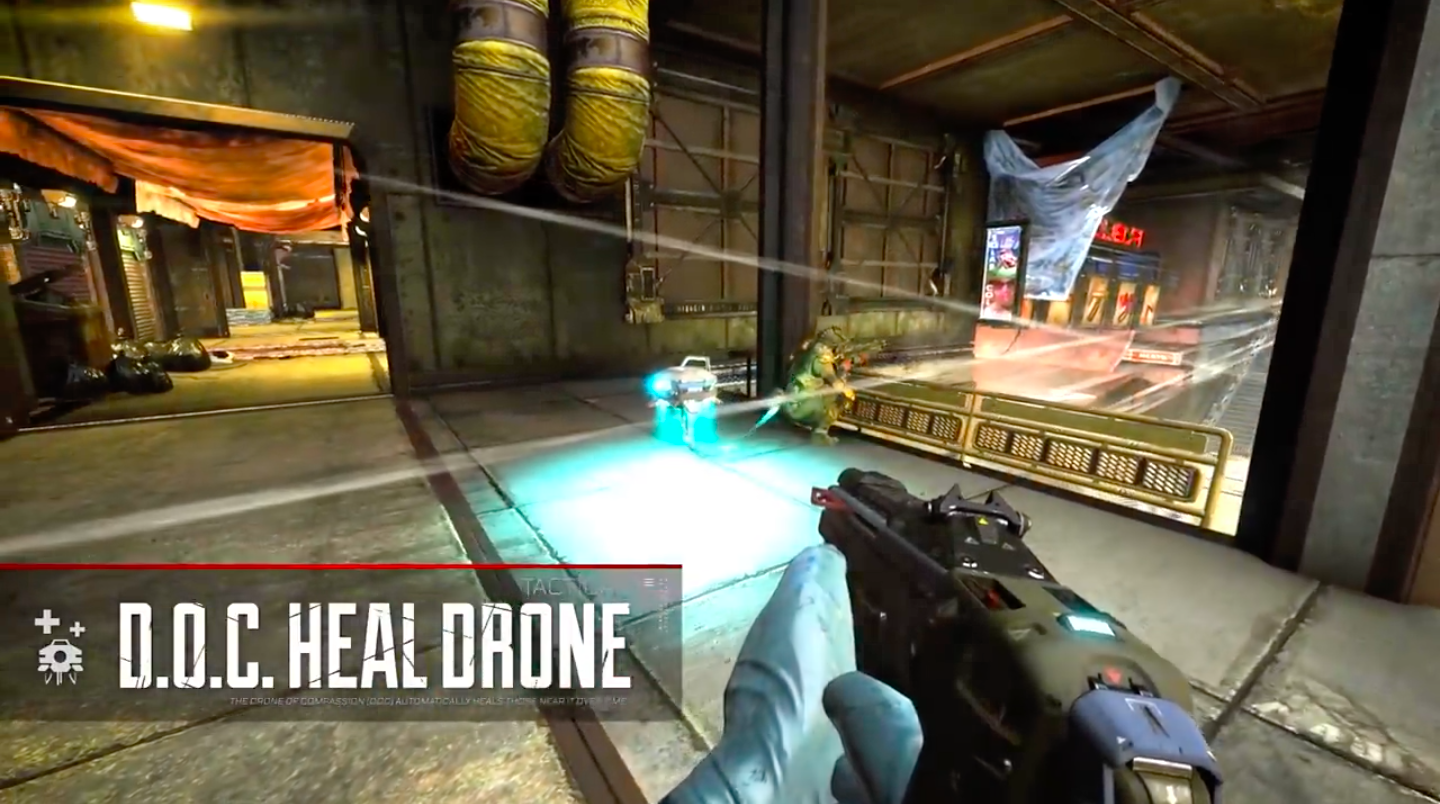 Lifeline's Tactical Ability calls in a Drone of Compassion, a nifty little robot that does your job for you. This robot will heal your teammates once it is deployed. It automatically heals them but it does take a little longer than doing it yourself. Still, it's a useful ability for regrouping. Because of how long it takes to do this, you shouldn't be using this ability in the middle of a firefight unless you're in a throw-everything-at-the-wall kind of emergency.
It's a static drone so your teammates will have to stay in one place while being healed, they will need covering or protection. You shouldn't be using it out in the open. That is just an invitation for an attack. You can use the drone to help in some distance fighting. If your teammate is taking shots at an enemy but far enough away for it not to develop as an all-out firefight, the healing drone will erase any damage that they take from this risky behavior. This gives them the advantage when this eventually devolves into close combat.
The healing drone is a very specific tactical ability that isn't super versatile. It also essentially does the same thing as Lifeline's passive ability, but with less work from you. This frees you up to be doing other things, but you still shouldn't go too far from your team. As long as you don't use it to advertise your team's presence, the Drone of Compassion is a really helpful tool.
Win as Lifeline with Care Packages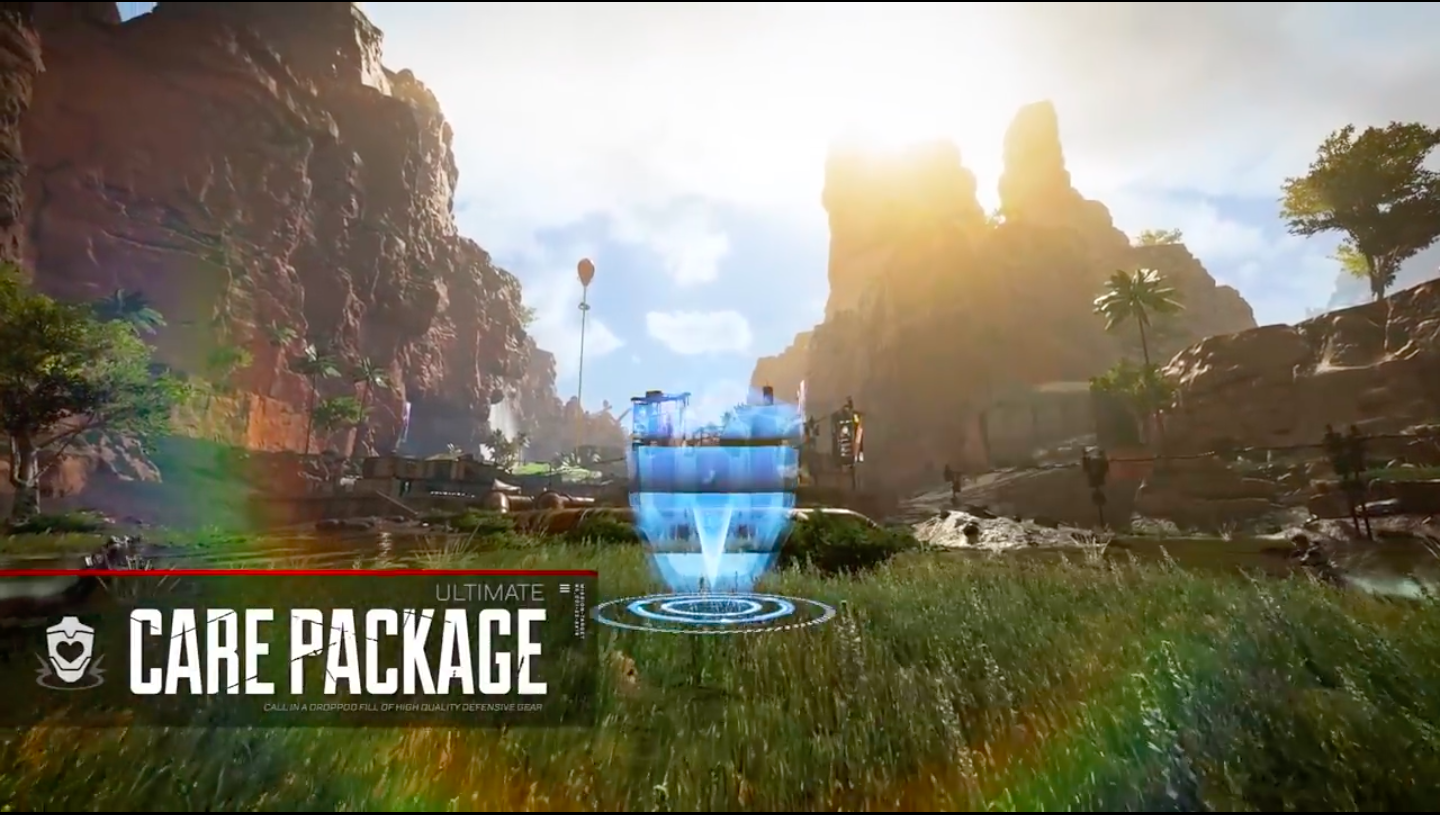 Lifeline's Ultimate Ability is a giant bomb with massive destructive power, watch your enemies tremble as the healer becomes the Death, Destroyer of Worlds! No, it's not actually, it's another healing power.
Lifeline's ultimate ability calls in a drop of very high-quality defensive items. The gear it delivers is usually of the best quality found in Apex Legends. It gives any team who load up on it a serious advantage over other players. It also takes some of the stress out of looting. A lot of the strategy of when to use this will come from when your team loots and what patterns you find yourself in. If you do a poor job of looting early then this ability can actually give you a better start than every other team and help you start getting eliminations.
You should make sure these items are distributed to the player that needs them. Team members hogging good materials won't go down well in this scenario. You also should really be certain that the area is clear. If you're not sure then you might just be handing enemy teams a box of defensive loot. This Ultimate Ability is best used for when you've just survived a firefight. After healing up your team, drop this off to load yourselves back up with high-quality loot. If utilized properly, this Ultimate Ability can let you bounce back from even the worst firefight.
Conclusion
Lifeline is a fantastic legend for defending your team and keeping them alive. You might have limited offensive options, but being able to keep your team alive consistently will give you the advantage over teams dominated by aggressive players. Lifeline can be a fantastic addition to every team.