Call of Duty Cold War has a lot of features for players to get to grips with. First is the extensive loadout system, but even with the best loadouts in the game, you need to master the basics. This includes mechanics like getting better aim, using the right settings, and map knowledge. The maps in this game can vary greatly. From wide open maps to intense close combat areas. Each is well-developed and rewarding for the higher skilled player. Moscow is an old-fashioned feeling three-lane Call of Duty map.  It is set up to provide a lot of different set-pieces for action without favoring one play style all too much.
Moscow is set literally in the streets of Moscow. So like Miami it imagines a slightly more central Cold War conflict. The map takes place in the open air and gradually leads into the Moscow Metro. Alongside that, there are alleyways and a main street that you can use to take slightly different angles. Some buildings are around too, for interior combat. This is what you need to know about the Moscow map, and how to win more rounds on this map.
Moscow Map Guide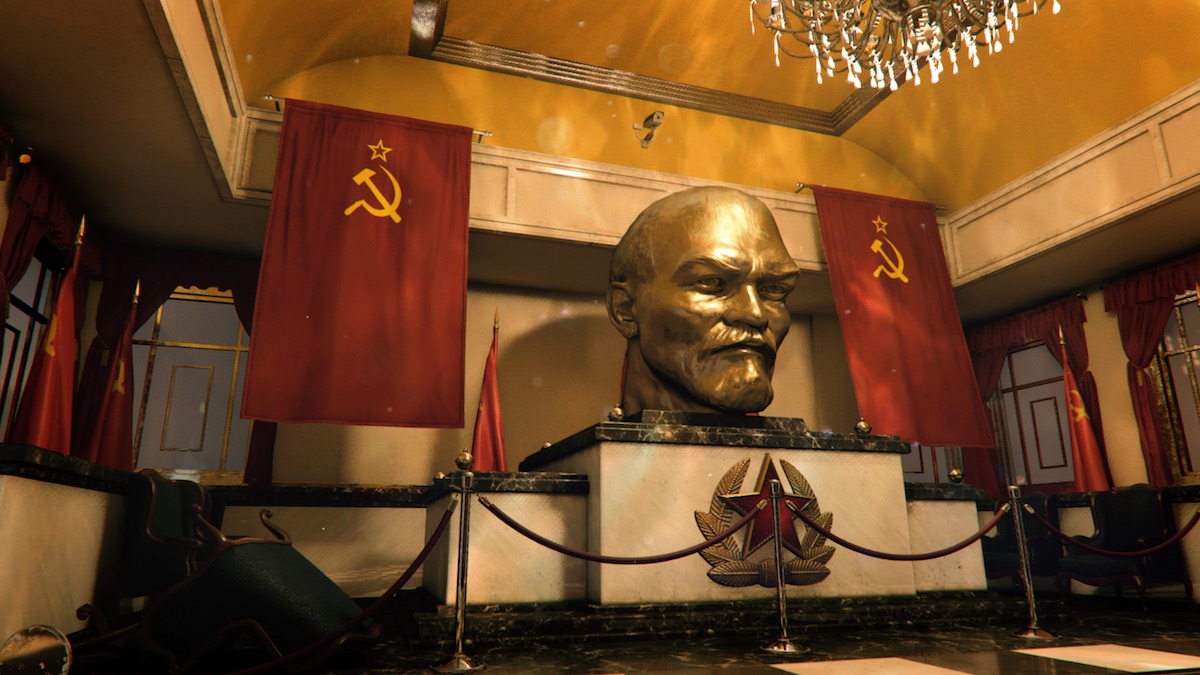 Moscow is a fairly traditional map in its gameplay. Like others from Call of Duty Cold War though these maps push things quite a bit further. These are the major features and what you need to watch out for when playing:
Three Lanes
There are three main lanes across the Moscow map. One of each side and a central one that heads down into the Moscow Metro. This can become a bit of a chokepoint in the map. However, the other two routes are around for flanking.
Buildings
You can access the interior of quite a few buildings around on the map. A lot of them have multiple points of entry, so you have to stay alert even when you're dipping in and out for cover. You can also use them to change between the three routes on the map.
Objectives
When you're playing objective modes, the spots are spread pretty evenly across the three lanes. One always takes place within the metro lane, so this spot can become quite heated. The left side does have a second objective in Hardpoint, but it is accessible easily by an alleyway to cut into that lane.
Cold War Moscow Tips and Tricks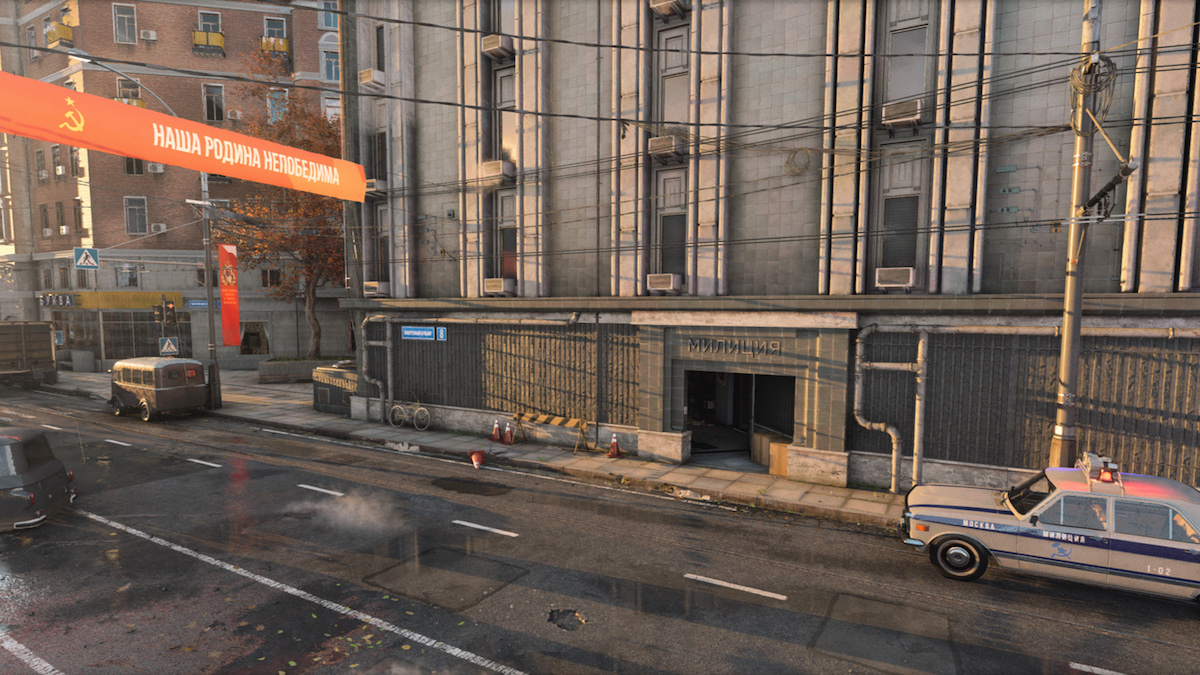 Moscow is a well-designed map that can be played by a variety of players, a nice change from the SMG focused balance of the game at the moment. These tips and tricks can help you get the most out of this map:
Natural Cover – As a map that moves both inside and out all over, there is a lot of natural cover you can use. On the streets and within the metro there are various concrete blocks that you can use. There aren't too many very long range lookouts here, but cover is going to keep you safe.
The Lane Design – Controlling the three lanes is key to winning rounds here. You can manage which one you focus on depending on the objective or the flow of players. Once you've pushed through a lane, stay alert of the flanking opportunities to keep control.
Close and Mid-Range – These two types of weapon run really well on Moscow, although mid-range weapons are more limited. Look at Assault Rifles. As with a few other maps (and possibly the entire game) SMGs are pretty useful on Moscow here.
Flanking – You need to watch out for flanking, and make great use of it yourself. This is the only option if you're pinned down in one of the lanes. There are plenty of ways to flank around, so get creative.
Buildings – These are great for cover and particularly for letting off score streaks. Just remember that there are multiple ways in.
That's everything you need to know about the Moscow map. Our other guides to Cold War can help you improve your other mechanics on this map outside of knowledge and positioning:
Other Helpful Cold War Articles