Clix is one of the top Fortnite players out there. He comes in high in most Fortnite tournaments and regularly shows his prowess on his stream. Clix's gaming set-up is obviously quite advanced. Pro gamers use the best gaming keyboards, mice, and PCs to get the best results. That's why a lot of gamers wonder what equipment's pros use, or what keyboard does Clix use?
Clix uses a Matrix Elite Series 60% Gaming Keyboard. This is a mechanical ergonomic gaming keyboard that allows for the most specific and fastest inputs to the game. This allows him to translate his movements and key presses into the game as quickly and responsive as possible. Clix doesn't use one off of the shop floor though, which keyboard Clix uses is a bit more complicated than just the standard model.
What Keyboard Does Clix Use?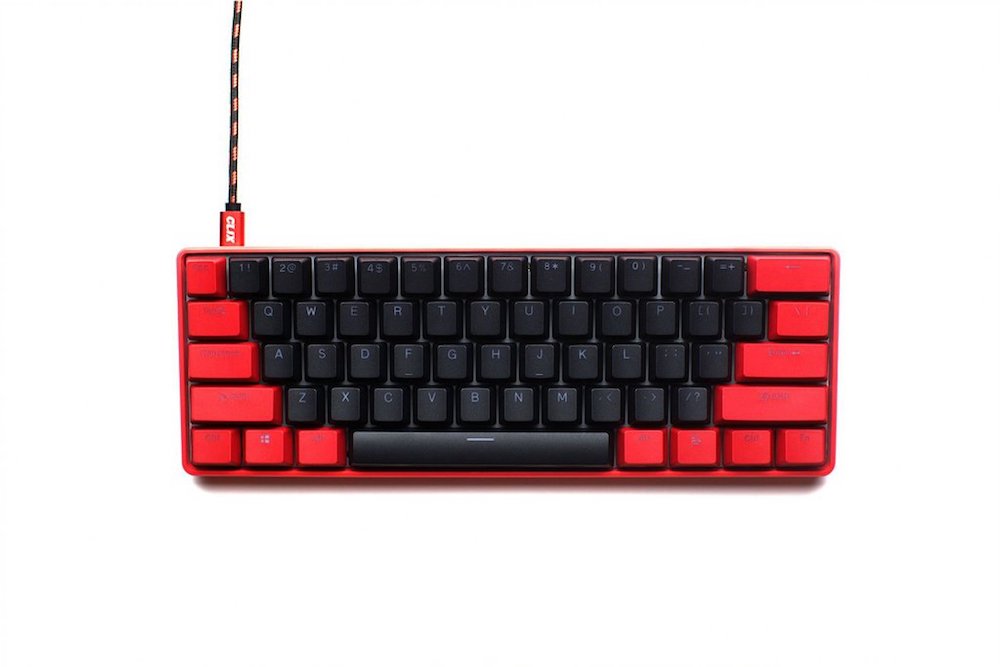 Clix uses a Matrix Elite Series 60% gaming keyboard, but his is a little bit different. The standard keyboard has colored RGB lights on the keys. This can make it fit in for a variety of different gaming PCs, but the Clix keyboard is slightly different.
The Matric Elite Series is the Clix keyboard, but like a lot of pros his version isn't just the one off the shelf. The specific keyboard is largely black with red keys surrounding the left and right-hand sides of the keyboard. Matrix sells a standard version of the keyboard, but they also sell one that's an exact match of the player's keyboard.
Both the standard Matrix Elite Series 60% and the Clix keyboard can be bought with different gaming switches. These cover the different preferences players have. However, there is a specific type of switch in the Clix keyboard that he uses though.
What Are Clix's Keyboard Switches?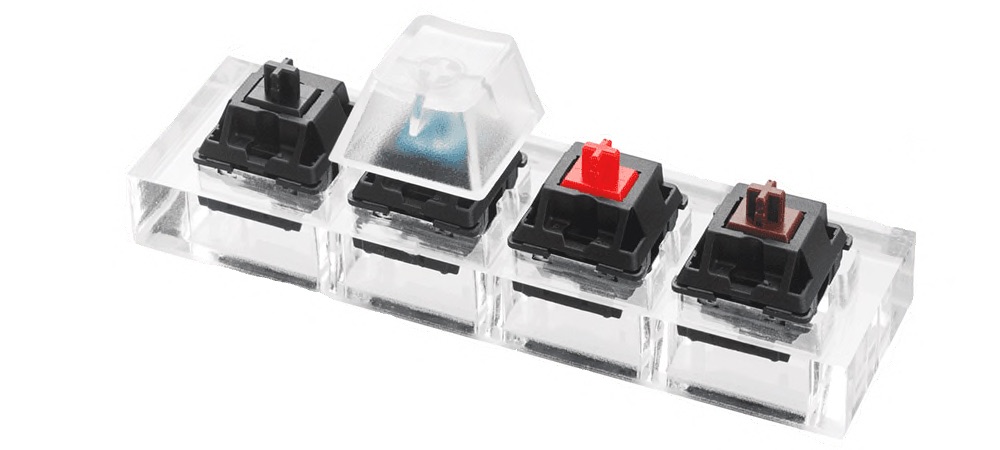 The Clix keyboard switches are Cherry MX Blue. This is a popular choice with a lot of pro games. Scan the lists of the set-ups for the best Fortnite players or top pro Warzone players and you'll find plenty of them using keyboards with these switches.
The switches are great for gaming as they give really fast reaction times for actuation. They also feel responsive. That tactile response gives good feedback on what buttons you're pressing in-game. This is often something that separates a good gaming keyboard from a great one, the choice of switches. Mechanical keyboards tend to be better than membrane for gaming, but using the Clix keyboard gaming switches can take things even another step further.
 Clix's Gaming Set-up
That is the Clix keyboard that he uses. This lets him great a really good performance when playing Fortnite or other competitive games. However, his entire set-up is important too. This is Clix's Fortnite settings and set-up. This is the combination of things he uses to get that high-competitive level performance out of the game. Of course, to take proper advantage of that set-up, you'd have to be as talented with the game as Clix is. Nevertheless, Clix's keyboard and the rest of his set-up definitely helps him get the best out of the game that he possibly can.
If you're trying to run games in the best quality possible, your in-game settings help just as much as your set0up. These are the guides to using the best settings in games: