Call of Duty Cold War has a lot of features for players to get to grips with. First is the extensive loadout system, but even with the best loadouts in the game, you need to master the basics. This includes mechanics like getting better aim, using the right settings, and map knowledge. The maps in this game can vary greatly. From wide open maps to intense close combat areas. Each is well-developed and rewarding for the higher skilled player. Garrison is an interesting map that has a classic two-lane structure, with chaos in the middle.
The map is more traditional in its surface design, with traffic streaming into one location. There are some fun little differences that make this map a bit more innovative though. The map is based in a Tank factory in Hanover, so if the game had been set earlier we would probably be looking at a much bigger factory and map. The map is kind of similar to a tank factory in Modern Warfare.
This guide covers what you need to know about the Cold War Garrison map. This is how everything is laid out, what strategies you need, and where to look for chokepoints in this map.
Garrison Map Guide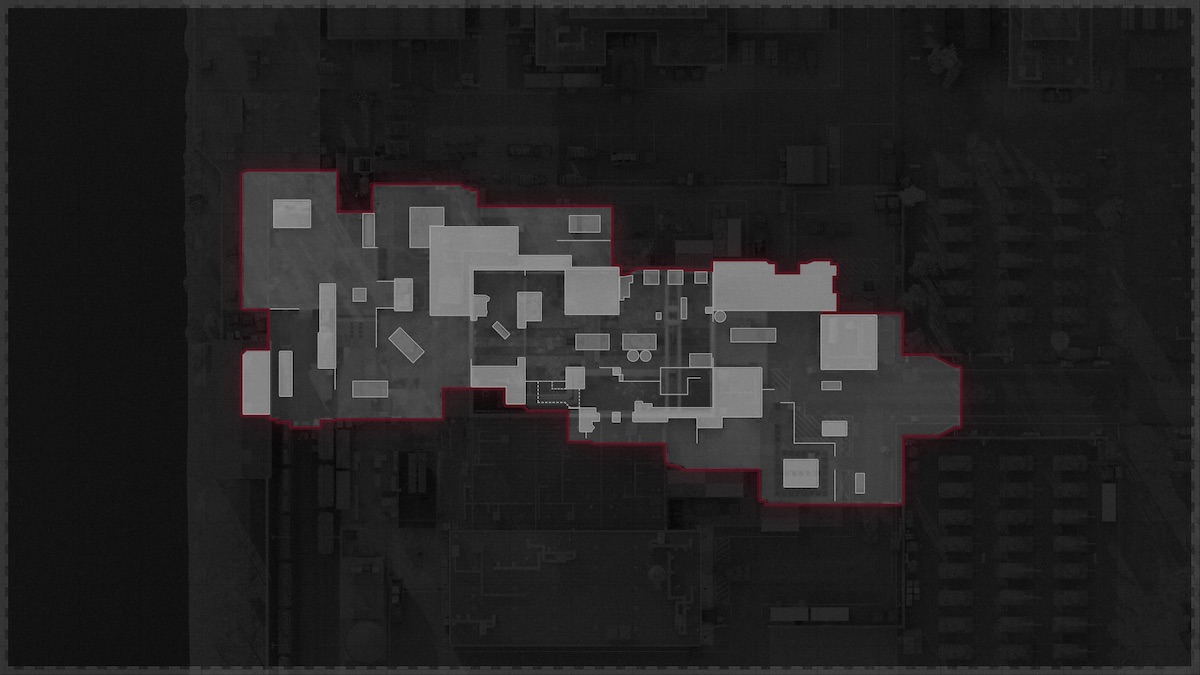 Garrison is a medium-sized map with a pretty straight forward flow. The map is symmetrical, so both sides have essentially the same layout to deal with and no advantage. At the center of the symmetrical routes is a middle area where a lot of the fighting is going to be done. While the map can be pretty easily divided into the two lanes, there are some extra features to the layout that you should be aware of:
Vents
Around the map there are various vents that you can use to take a different angle. These are vital on a map like this since the layout is so straight forward, these spaces are really important for flanking and moving around without the enemy knowing entirely where to find you.
Flanking
Flanking isn't just limited to the vents. The hallways spread around also offer good paths to the center of the map. All of these routes are vital to avoid a complete pile up in the middle. If all players stream down the same entry, that can become messy pretty quickly.
Ammo Box
There is an ammo box in the center of the map that both teams can use to stock up. As with other maps, this is a great way to stock up but also a place where you're going to be in danger, so be careful.
Cold War Garrison Tips and Tricks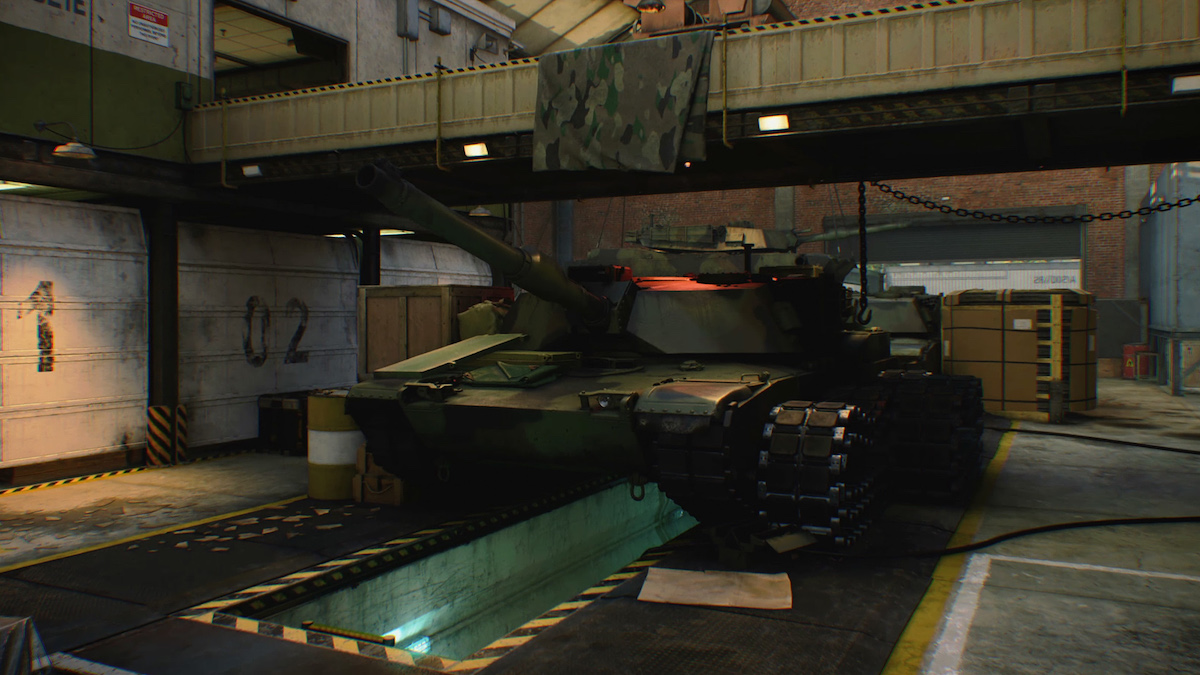 Those are the basics, but Garrison can be a complex map to actually play on. While traffic focuses on a few specific points, there are different strategies you need to use. These are some tips:
Weapons – The SMG or other fast weapons can go down really well on Garrison. Remember to slide and watch corners with these weapons.
Slower Gameplay – If you're not up for darting around Garrison at a top speed, then something like the M16 can work well too. In this kind of gameplay, take a specific angle and try to hold it while you push forward. You'll need to watch for flanks and stay within cover to make it work.
The Tank – At the center of the map there is a tank. If you can climb on top of this. You can get a unique angle on the battlefield that should help you clean up with some kills. However, this might leave you exposed if you're up for too long.
Flank – This map can turn into one small area filled with gunfire. Try to avoid this kind of pile up. Although, that is a little tricky. Flank frequently, and don't get drawn into a chokepoint firefight. While it's difficult, try and avoid a bloodbath in the middle area.
Objectives – The main objectives are spread around the center and just inside of the two lines of traffic. The strategy here is really quite simple and it plays into one area being the focal point.
That's everything you need to know about the Garrison map. Our other guides to Cold War can help you improve your other mechanics on this map outside of knowledge and positioning:
Other Articles