Spellbreak gives players the choice of a number of different character classes. These give you a passive ability to enhance your play from the second the game starts, you can also collect scrolls to further augment your abilities. While players collect runes and equipment, you also need to be using your player class to get the most out of your build Ideally, you should tailor these abilities to your style of player and choice of Gauntlets. Each move you make can be supported by a properly chosen bonus skill. Conduit is a player class that is best paired with the Lightning Gauntlet. This one has scrolls which are almost entirely built around these attacks, making all but the passive ability useless without the Lightning Gauntlet. Crack Shot isn't paired to any specific skill, but it is considerably more useful for long-range combat than short.
Crack Shot can help you do a lot more damage from further away. It is best used with Gauntlets that can make the most of this kind of advantage, like Frost. This makes an ideal character class to pair with the Frost focused character class. Even in you don't particularly care for Frost, this class can be most effective when you use it with longer range weapons. It isn't much good for players who use Toxic. If you're non-committal about your Gauntlets, you can pair this with another utility Gauntlet like Bulwark.
Crack Shot's Passive Ability and Scrolls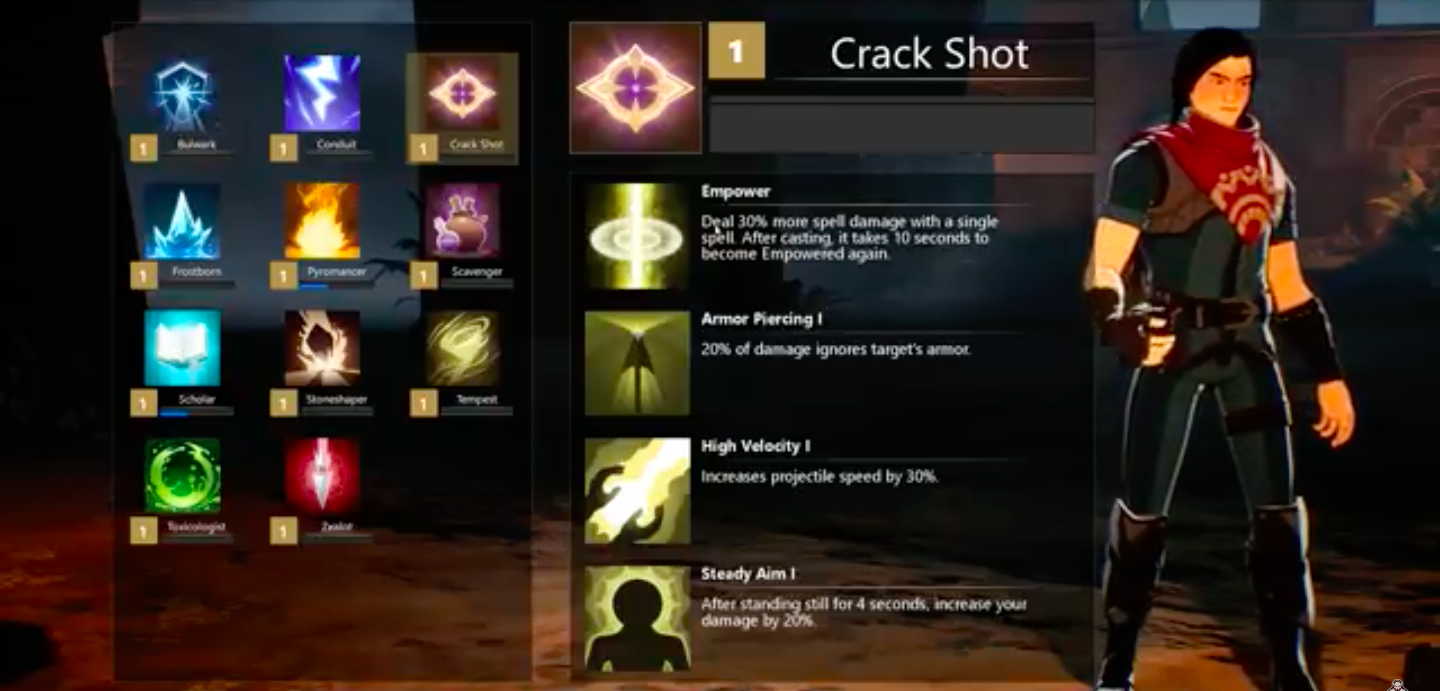 Crack Shot's Passive Ability is Empower. This ability is active from the second your game starts, however it does have a 10-second cooldown window. Every spell you cast at ten-second intervals will deal 30% more damage as a single spell. Unfortunately, this doesn't apply once you start combining spells. Since most medium and short ranged spells are better to be combined, this ability will get the most use from long range shots. It can also really bolster single attacks though, like Stone's boulder.
As well as the passive abilities, you can augment these with additional selectable scrolls. Each time you gain a skill point you can access one of these scrolls. The first selective scroll for Crack Shot is Armor Piercing. With this scroll, your shots will ignore the first 20% of your target's armor. Armor Piercing II and III will ignore 30 and 40%. This scroll can be helpful in ensuring a long-range hit is going to do a lot more damage. Some other character classes can bolster defenses, so this scroll is a great way of countering those effects and still getting the damage you need to win.
High-Velocity is the second scroll; this increases the speed of your projectiles by 30%. High-Velocity II increases by 60%, and High-Velocity III increases by 90%. That 90% figure might look impressive, but this scroll has a major drawback. Essentially, it is going to mess with your muscle memory. To be accurate at a long range, you need to have an instinct for how long the shot will take to hit the target and adjust your aim accordingly. This scroll will make it easier to hit your target. However, it will make it harder to become accustomed to how fast your projectiles will be going.
Steady Aim and Prioritising Scrolls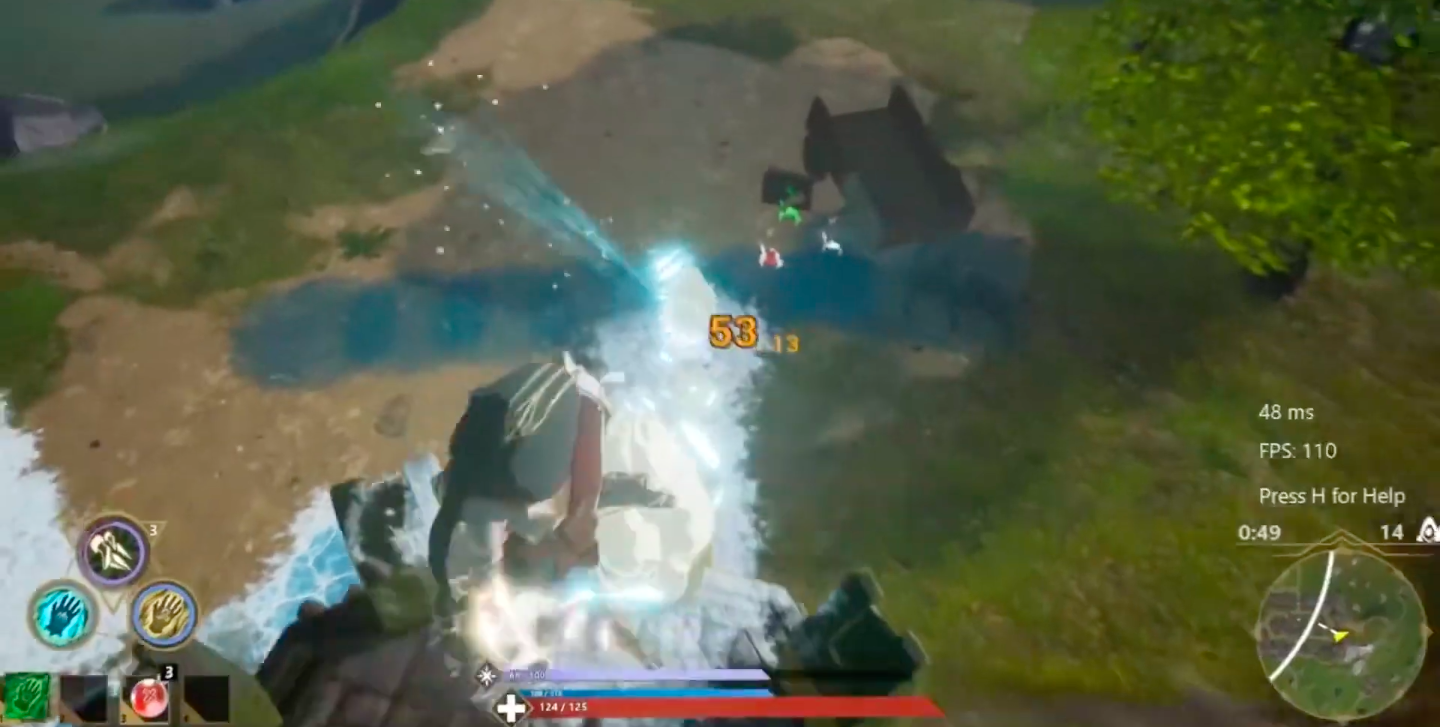 The last selectable scroll for Crack Shot is Steady Aim. This will increase the damage of your spells by 20% as long as you are standing still for four seconds before this. Steady Aim II and III will increase your damage by 30% and 40% but won't decrease the cooldown time. When this is paired with Armor Piercing or a strong Frost Gauntlet, this scroll can be pretty lethal. If the chance occurs to get this scroll, you should take it. If you're not looking to do long-range damage then you shouldn't be using this class, if you are then this scroll can really help you.
When choosing your scrolls, you should prioritize Steady Aim and Armor Piercing. High Velocity can be useful occasionally but it will cause problems if you want to make long distance aiming second nature. Instead, the other scrolls offer great ways to boost your damage levels so only one shot is needed from a distance.
Crack Shot is a specialist player class but definitely a useful one. It would be helpful to have a Frost/Crack Shot player on every team. Providing they are skilled at that sort of combat. It can be helpful for trying to learn long-distance attacks, but some scrolls will mess with your muscle memory so are to be avoided while you are trying to improve.