Spellbreak gives players the choice of a number of different character classes. These give you a passive ability to enhance your play from the second the game starts, you can also collect scrolls to further augment your abilities. While players collect runes and equipment, you also need to be using your player class to get the most out of your build Ideally, you should tailor these abilities to your style of player and choice of Gauntlets. Each move you make can be supported by a properly chosen bonus skill. Scholar is another skill type that doesn't specialize in one particular Gauntlet. It is a little more advanced than other general classes like Bulwark. This one specializes in powering up your runes.
Which class you chose to pair Scholar with depends on the Runes and Gauntlets you typically use. Since this class can really change the way you use Runes, you should experiment with different Gauntlet and Rune choices to see which compliment each other the most. Whichever Gauntlet you have an easier time combining with Runes for powerful moves, you should use with Scholar. This will vary between players. Some will find teleportation really useful for their long-range attacks. In that case, they should pair Scholar with Crack Shot or Frost. Others will prefer Blink and Toxic, pairing it with Toxicologist will help with that.
The passive ability for Scholar is Updated Translations. This is a simple ability but a useful one. It decreases the cooldown time on your Runes by 20%. This is multi-purpose and can help you with every rune in the game.
Scholar's Selectable Scrolls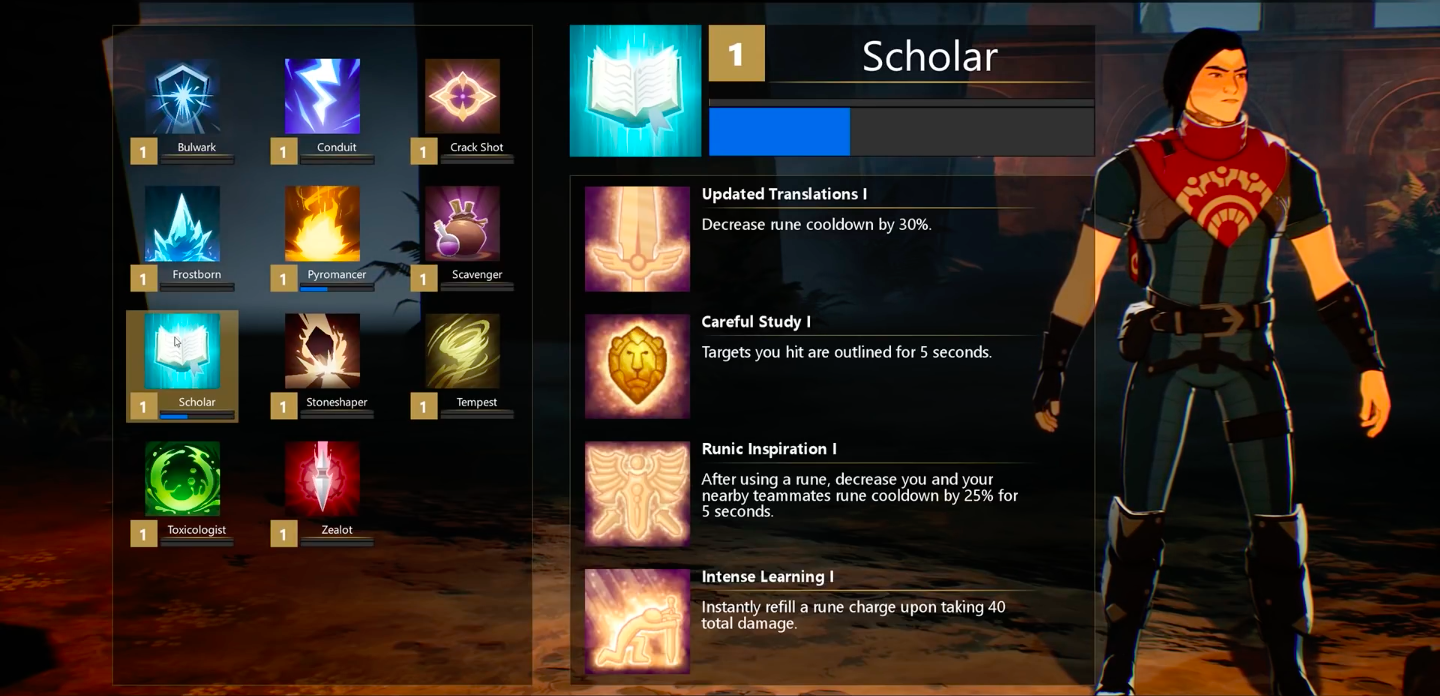 As well as the passive abilities of each of your character classes, you can also gain additional boosts with selectable scrolls. Each time you gain a skill point you can access one of these scrolls. The first selective scroll available for Scholar is Careful Study. This scroll will help you keep track of enemies during combat. When you hit another player, they will develop a visible outline for 5 seconds. This increases to 7 and 10 seconds with the upgraded scrolls.
This scroll is something of an odd one out in the Scholar class. It can be useful for players who often get involved in long-distance firefights or close range within buildings. This skill can be applicable to most players. However, it should be avoided in this class unless keeping track of enemies is something you specifically struggle with. The other scrolls on offer will give you a lot more of an advantage than seeing the outline of a player who is probably in your view anyway.
The second selectable scroll for Scholar is Runic Inspiration. After you have used a rune, your cooldown is reduced by 30% for 5 seconds. This is increased to 40% and 50% with the upgrades, but the length of this effect is not increased. This rune applies to your team mate's countdowns as well as your own. This is a really valuable skill as it allows you to effectively spam all of your runes by stacking this cooldown with your passive ability and using a Rune with a short cooldown to make the most of this effect.
Instant Learning and Prioritizing Scrolls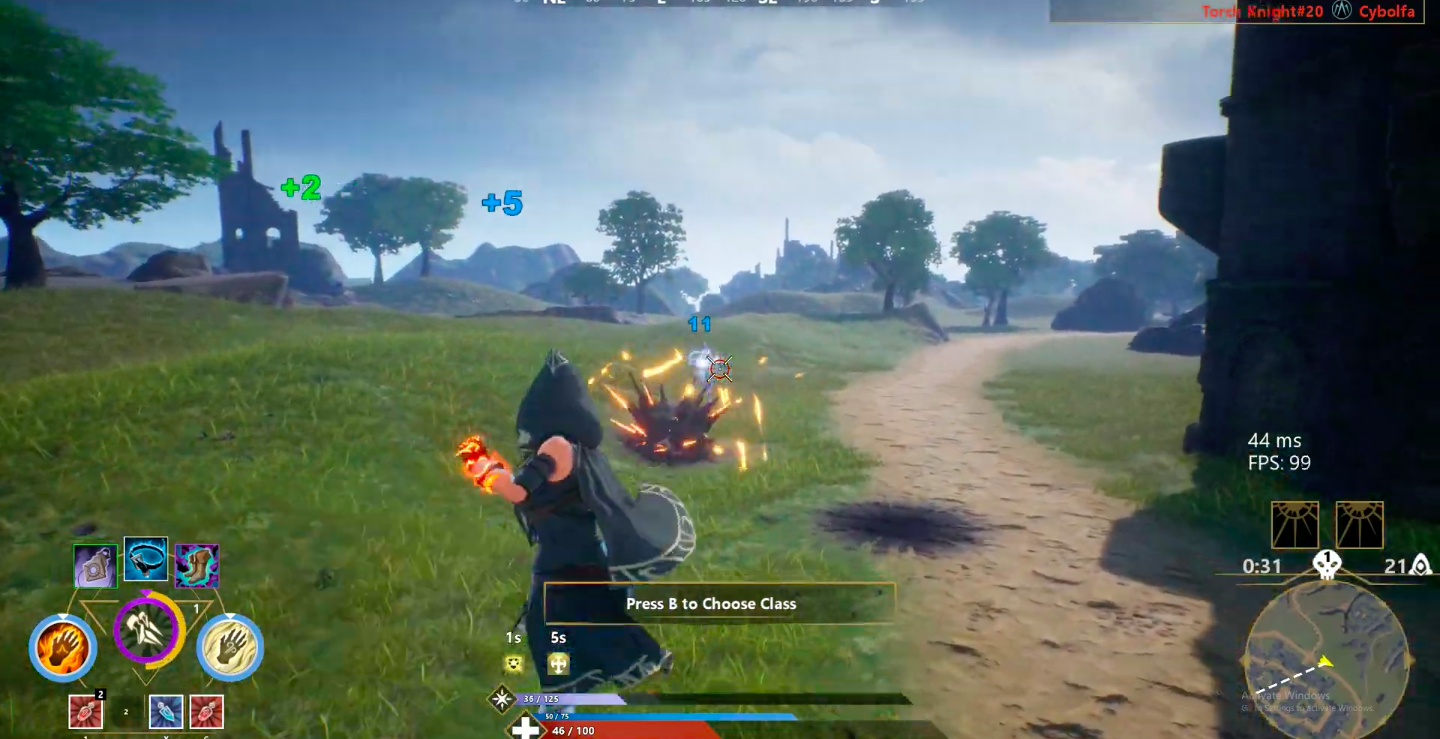 The last selectable scroll for Scholar is Intense Learning. This one only kicks in when you're involved in combat. You will instantly gain a Rune charge when you take 40 damage. This is decreased to 30 with an upgrade, and then to 20. This Rune can help you when you're cornered and in danger from opponents. Combining it with a mobility Rune gives you an escape plan if a firefight takes a turn for the worst.
Scholar is a really useful class with only one real function. The most exploitable scrolls can give a benefit that applies to everyone on your team. It is really helpful to have at least one player using it. With proper exploitation of Runic Inspiration, your entire team should have near constant access to Runes. Once you master using Runes quickly and effectively, this can make your team very hard to deal with or kill.
If you want to start using the Scholar class, you should get some practice in with runes. Invest time into figuring out the best uses for those Runes with short cooldowns, and how to make the most of those with longer cooldowns. If you can master this, you can start to really exploit the bonuses that Scholar gives you and make the most out of this player class.