Spellbreak gives players the choice of a number of different character classes. These abilities are suited to each Gauntlet. One of the most interesting in the game at the moment is Toxicologist. There is a lot more to a class than just a set Gauntlet though. You get an extra ability for your class with each circle you survive. This makes you stronger, but you need a certain play style to take full advantage of it. If you want to make the most out of your class, then you need to build your entire loadout around Toxicologist.
This is a guide to Toxicologist. The Gauntlets that are best to pair with it, the Runes, equipment to pull off the best combos. Toxicologist is one of the most fun classes out there, so there is a lot that you can do. It even lends itself to a stealth style of play, something which nothing else in the entire game does. This is what you need to know:
How to Play Toxicologist – Attacks and Abilities
With Toxicologist, you get a standard toxic Gauntlet. This gives you a primary attack and a secondary, a sorcery. One can be fired whenever as long as you have the mana. The other has a fifteen-second cooldown. These are the two attacks:
Toxic Spray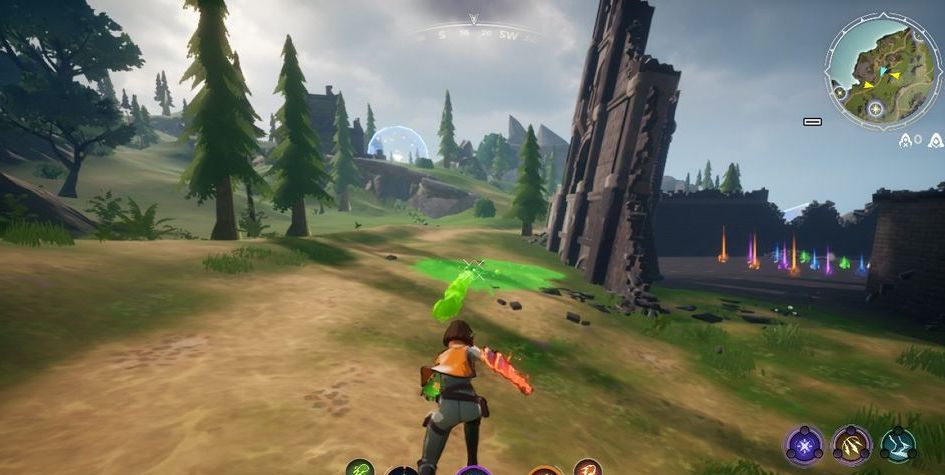 This is a pellet of green toxin that you can fire at another player or the ground. It comes fast and hits hard. If you're thinking of it purely as a projectile, it works kind of like a shotgun. It can also form puddles on the ground with the Toxicologist class. This poisons enemies and harms them over time.
Toxic Cloud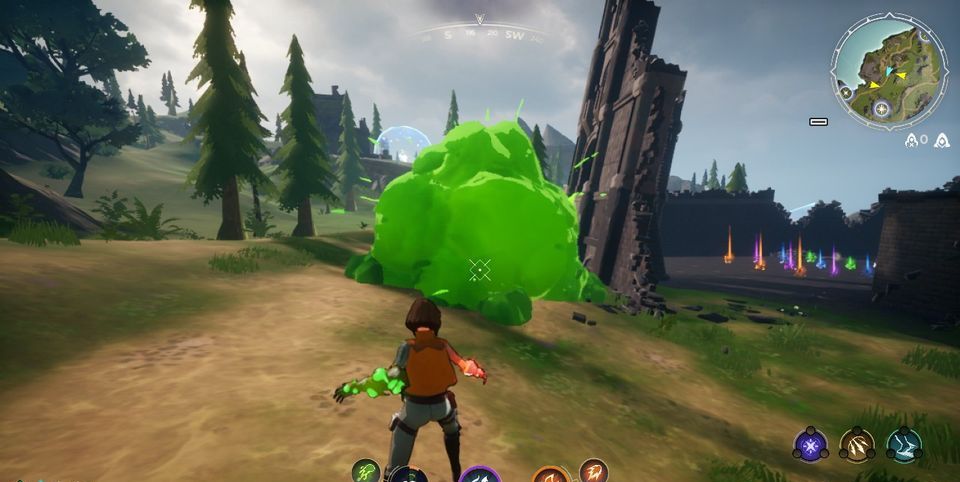 This is your secondary attack or Sorcery. This one launches a large toxic cloud that looks like a blob. Anyone who enters it will be hit with a corrosion effect on their amor and some damage. It only lasts for five seconds, but when combined with other attacks in a combo it can be really damaging.
These are your two basic attacks, although they can be powered up by increasing your Toxicologist level. There are some key things to keep in mind even with the basic attacks though.
The primary attack is your main weapon and one that you should be firing off in fast succession. With puddles forming on the ground, your accuracy isn't vital here. This makes it pretty forgiving. You won't do as much damage from a periphery hit, but it isn't going to be wasted. This one should be avoided at close range at first since the puddles can harm you. With your abilities though, this is eventually negated.
The Toxic Cloud is often underused in-game because of its cooldown. If you're spamming it, you only have to wait for 10 seconds after one vanishes to launch another. With a mobility rune, you can easily survive this time and throw off another one. The toxic cloud is best used in tandem with a Combo, so use your other gauntlet or get a teammate to drop in. A few of them also work great for zoning.
Toxicologist – Levels and Abilities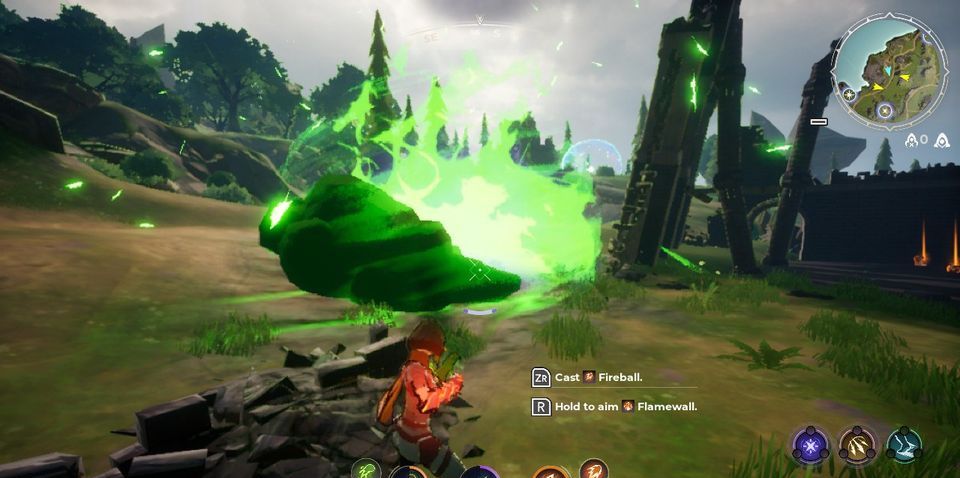 Those are the basic forms of the attacks. However, if you're playing as a Toxicologist then you have access to more than that. Those attacks are going to be significantly improved by the abilities and skills that you unlock with this class. Each time you reach a safe circle, your level of Toxicologist increases. These are the power-ups you get:
Starting Skill – Your Toxic spray attacks leave a puddle behind them. This is really just the standard attack for a Toxicologist, so there's much extra strategy here.
Level 2 – You become immune to toxic clouds from your teammates and yourself. What's more, you can dash after entering one and become invisible. This is a major upgrade and the invisibility is a massive utility. You only need to make it to one circle to get this. After that, you can use the Toxic Cloud as a panic button to reposition, as misdirection in fights, and to bluff the enemy into dropping their guard. Becoming invisible should be used in any difficult fights, it is too useful to ignore.
Level 3 – While you're invisible you do extra damage with your sprays. This one just improves on the last level. There isn't an extra strategy, but if you're using that invisibility often it's a dangerous combination.
Level 4 – This level gives you two extra charges of Toxic Clouds. With this, you can blanket the entire area with these things. At a five-second duration and 15 cooldown, you could also have one constantly running.
Best Runes and Equipment for Toxicologist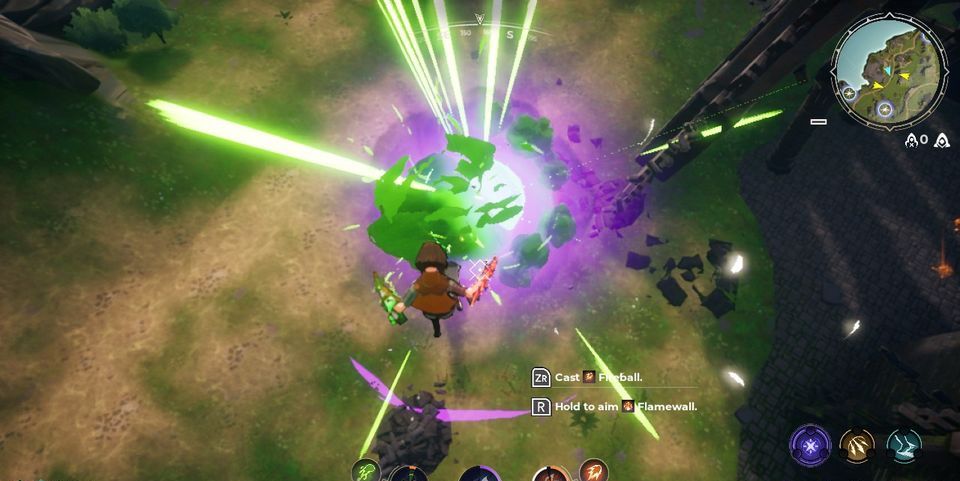 Toxicologist is geared around using the Toxic gauntlets and some elements of stealth, so what equipment should you be using alongside all of that? You have a few options and some very clear choices. There is one area where Toxicologist doesn't offer much and that's mobility. You don't get any extra mobility from your abilities or attacks unless you count running around invisible. While that is helpful, it's not the utility for movement that other classes have.
The way around this is to make heavy use of your runes. Toxicologist relies on you getting close enough to your enemies to do damage, so you need a rune that lends itself to that. These are some options:
Springstep Rune – This one provides vertical mobility, with toxicologists its best used in combat to get a better angle to throw out toxic shots. You could even throw a toxic cloud to a close combat fight. Then land in it and become invisible.
Featherfall Rune – This one works quite similarly to Springstep and can be used in pretty much the same way.
Teleportation Rune – The teleport rune is kind of hard to get the hang of. Selecting a spot to teleport is fiddly. However, with a bit of practice, it becomes simple enough. This is a great Utility for a toxicologist player. You can use it to put distance between players or just to land right by an enemy you've spotted.
For other equipment, you should prioritize the higher levels. Boots, Amulets and the like have been reworked for the game's launch to simplify them considerably.
Toxicologists Combos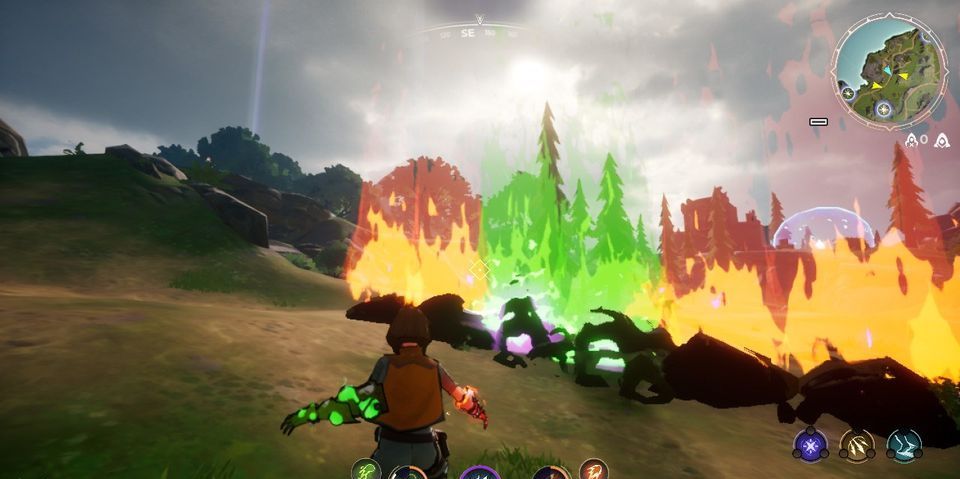 Spellbreak combos are the effect from two different Gauntlet attacks interact to form something new. This should play a large role in deciding what secondary Gauntlet to search out. When you're playing Toxicologist, you need a Gauntlet that is going to work well with your attacks. Our full guide to all Gauntlet combos is here, so you can see what all the effects of Toxic can be mixed with. The best secondary Gauntlets for Toxicologist though are:
Fire – The fire gauntlet interacts with the Toxic in the same for most attacks. You can combine the flame effect with that of the poison, to form something that does more damage than either individually.
Toxic and Lightning – This Gauntlet will electrify your Toxic puddles to make them especially painful for other players. If you're using the puddles to zone players, then this can make any attempts to escape even more punishing.
Wind – This one isn't as useful as Fire or Lightning, but the tornado attack can do serious damage when hit with your toxic spray.
These will pair well with the Toxic Gauntlet. Remember, it's important to search out higher quality Gauntlets over the course of the game though. If you're stuck with a common fire then switch it out for something higher tier.
If you're looking to improve outside of your character class, then our other guides to Spellbreak should be able to help improve other areas of your gameplay.