Fortnite has been out for quite a while now, in that time the best Fortnite players have started to play on an entirely different level. However, Fortnite has a huge audience on console too. Playing Fortnite on a console can be pretty fun in of itself, they even have their own tournaments with cash at stake. Most improvement and tips tend to be cantered around the PC, since the system has a few advantages. But what if you want to get better at Fortnite on PS4?
You can get better at Fortnite on PS4 or other consoles. However, it takes a bit of a different skillset and approach. You need to work on fundamentals, but also some things that are specific to this version of the game. This is what you need to know about how to improve:
How to Get Better at Fortnite on PS4

Set Yourself Up For Good Games to Get Better at Fortnite on PS4
On a PS4 or other console, you can't control your video settings to get a frame per second boost. That doesn't mean you don't have control over anything though. There are some measures you can take to improve how you game controls and handles on a console that might make the difference.
Starting with the basics, you'll need to optimize your controller and in-game settings. The best Fortnite console settings can make the game handle a lot more easily. Switching over to a faster building control method can make a big difference here. Your sensitivities may have to be adjusted too. You need to approach this carefully though. You can't slow down too much on a controller due to the limited space for movement. However, having the sensitivities a little lower for a more exact aim can't really hurt.
Finding controller deadzones might make a big difference too, especially if you're using an older gamepad. To figure this out, set your deadzone to around 15 then gradually adjust until you start to feel some drift. Once you find the right setting, your controller is going to feel more responsive.
Aim Slower and Deliberately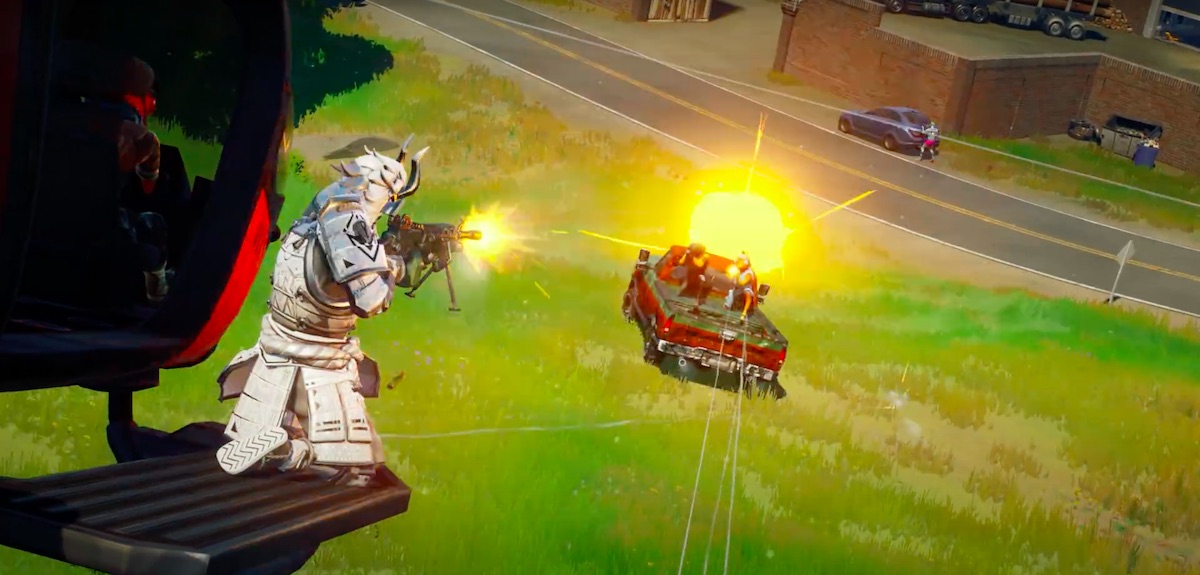 Controller sticks are pretty responsive and it is tricky to be a particularly good shot if you're moving your cursor around too fast. There is a tendency for controller players to not use their right stick unless they're aiming. They leads to sudden and exact movements.
A better approach to aiming would be to try and get a smooth play style going. Your right stick should be moving plenty, being constantly positioned whenever you need it. This should help you slowly move enemies players into the right spot rather than trying to flick the cursor into the perfect position.
Try Different Gamepads or Styles to Get Better at Fortnite on PS4
A lot of controller pros in Fortnite either play claw or use a controller with additional buttons. The best controllers for Fortnite can give you access to extra buttons and allow you to hit every input without ever moving your second thumb off the stick. This is going to help with that 'smooth playstyle'.
If you're happy with your standard controller, consider switching to playing claw. This is a method of holding the gamepad that lets you keep you're your thumb constantly aiming. It is tricky to get used to at first but makes a big difference in the long run.
Edits and Edit Binds
One thing that really separates players in skill level is their edits. A lot of the time though, controller players aren't using the right settings to actually make the most of editing. It is possible that you could improve significantly just by making better use of edit binds.
Take the time to bind your edits to inputs. Then have a short session actually practicing these inputs and building muscle memory. The speedy editors you see in-game are usually using these settings, not doing it themselves. You can alter your controller edit binds by changing your layout to custom and heading over to the edit section. These options are slightly hidden on console.
Watching Controller Pros To Get Better at Fortnite on PS4
One great way to improve at the game is to watch the playback of really skilled players. This is great for getting a good sense of how high-level players think through their rotation, positioning, when and if they take a firefight.
Watching the best Fortnite controller pros specifically though can help you out even more. They might have a higher FPS, but mechanically they're pulling off the same stuff. 
Watching Your Own Games
 Watching your own games to look for mistakes can be a great way to get better at Fortnite on PS4, and also probably double up on your rage quits! Watching for your own mistakes is sometimes the only way you can actually spot them. You might not think you did anything wrong in the heat of the game. But on repeat, it's possible that you made a few errors that ultimately cost you the match. Don't go crazy watching yourself fail, but this is the best way to find out where you need to improve.
That's a basic guide on how to go about getting better at Fortnite on the PS4. Outside of whatever map or weapon changes there are, these tips can help the majority of players make an improvement. Our other guides to Fortnite can help you stay on top of the current meta game and know how to handle it: