Mordhau has just received another update, its eighth patch so far. This isn't a major update. It is largely to fix a couple of bugs that were becoming really prominent. However, there has also been a few changes and some news about what the developers are working on currently. These announcements are a little more exciting than the actual changes to the game, but the changes are important tweaks. Patch 8 might have been about polishing what is already in Mordhau, but the future looks bright for new content.
Patch 8 mainly deals with a glitch that was causing some real problems. Interaction with the inventory was causing players to be unable to play online. This fix has now been rolled out so players shouldn't have any more problems playing Mordhau whenever they want.
Along with the changes in Patch 8 the developers have used this as an opportunity to talk about what is coming soon to Mordhau. They are working on a Ranked Duel mode. This is great news for any players who enjoy the intricate duelling system in the game. Most duelers tend to play in unofficial duelling servers that come with various rules rather than an actual game mode. A ranked alternative to this will help players progress through duelling and find opponents with the same expert skill level as themselves.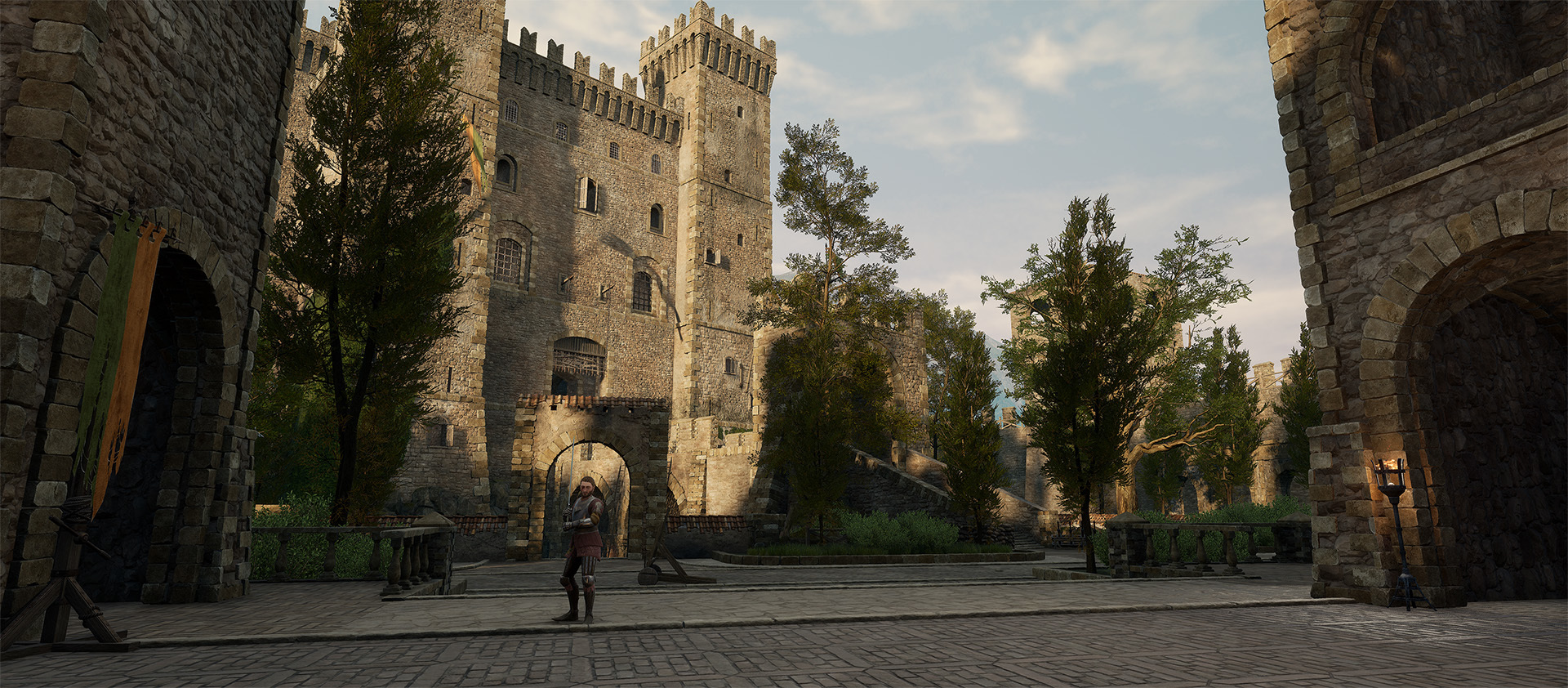 Two more maps are also reaching competition. These are Feitoria which is very nearly done! This map will likely be included in the next patch barring any setbacks. There is also Castello which is still under development so it may be a little while longer. These new maps will help to spice things up in Mordhau.
Gameplay Changes in Patch 8
Patch 8 might have mainly been about a bug fix, but it has provided an opportunity to add and tinker with the game. These are largely smaller improvements that should make the game a bit easier to play, but it has addressed a few frustrating features.
Voting –There has been an alteration to the kickvote system. For a kickvote to be valid, it now needs a higher minimum number of votes. This has increased from 33% of a team to 50% of a team. It will now failure unless at least half of your team is on-board.
Maps– While playing in Frontline, the map you just played on will no longer be eligible in the next round. This will prevent you from having to replay the exact same map over and over. This is a change that was kind of overdue.
Skins –New skins have been added for some weapons! The executioner Sword now has a Katzbalger skin to go along with it. The Bastard Sword now has the Feather Damascus
Patterns –The Heavy Tabard has a Chequered pattern available since Patch 8.
Maps and Other Changes
Crossroads– This map has been altered quite heavily after community feedback following the last release. Infantry spawns now have spawn protection, some stuck spots have been fixed. The exposure range has been clamped and forward spawn while holding the centre has been removed. The background has been improved with more detail. There have also been a few very minor layout changes, this is for the sake of balance. More fog has been added for atmosphere, and there have been some navigation fixes.
Auto Assign – The auto-assign system has been fixed to no longer break team limits.
CPU– Optimisation! This is good news for anyone attempting to get the best frames per second possible out of Mordhau. It is worth revisiting your settings to ensure you're getting the most out of your CPU with Patch 8's adjustments.
Horde Bug –The bug that caused the Horde mode to crash when using the Warden skin for Eveningstar has been fixed. Good news for anyone using the mode to grind gold and XP.
Combat Bubble –This exploit has been fixed.
Other News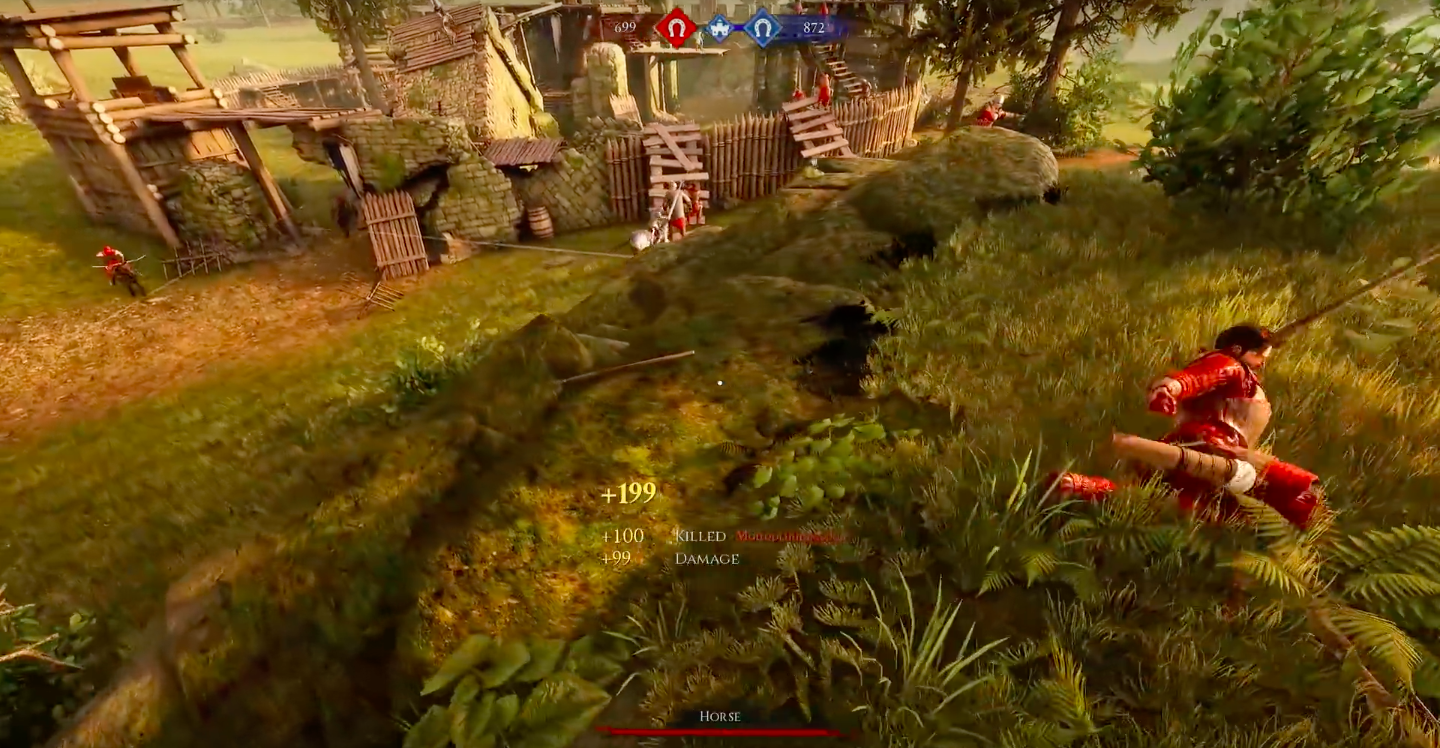 Along with new maps and a patch, some more news about Mordhau has come out since the last update. After some negative attention about the game's community, Mordhau has addressed some concerns. After a backlash to the decision to include a toggle for players to enable or disable some character models, developers are planning on releasing a full statement of their intentions to clarify the situation. Character models aren't going to make much of a difference to your actual gameplay and strategy, so if you're only in it for the combat this news won't be particularly relevant to you.