Each character in Apex Legends has a completely different skillset. Once you're familiar with the basics of the game and have learned a little more about the map and handling firefights, then you need to pick a legend to focus on. It won't always be possible to play as the exact legend you want to every time. However, you should at least focus on a few legends. By specifying your practice to just one or two Legends, you can really master their abilities and styles of play to ensure you're a real asset to your team. Wraith is Apex Legend's stealth character. She's a legend for players who want to take a different approach to combat and aren't afraid of sinking a lot of time into learning a character's moves.
Wraith is Apex's answer to Solid Snake, her abilities compliment a stealthier approach to combat. She's a character with great offensive capabilities, in the hands of the right player. This legend is one that has a high skill barrier. She's not for beginners. If you want to play as Wraith you need to be sure that you know the map inside and out. This isn't just knowing where to land, but knowing each location and what is there. You're going to need this knowledge if you want to use her portals to their full potential. If you're not afraid of committing some time to practice, Wraith can be a fantastic asset. This guide outlines the basics for using her abilities and starting to win as Wraith.
Wraith's Passive Ability – Voices from the Void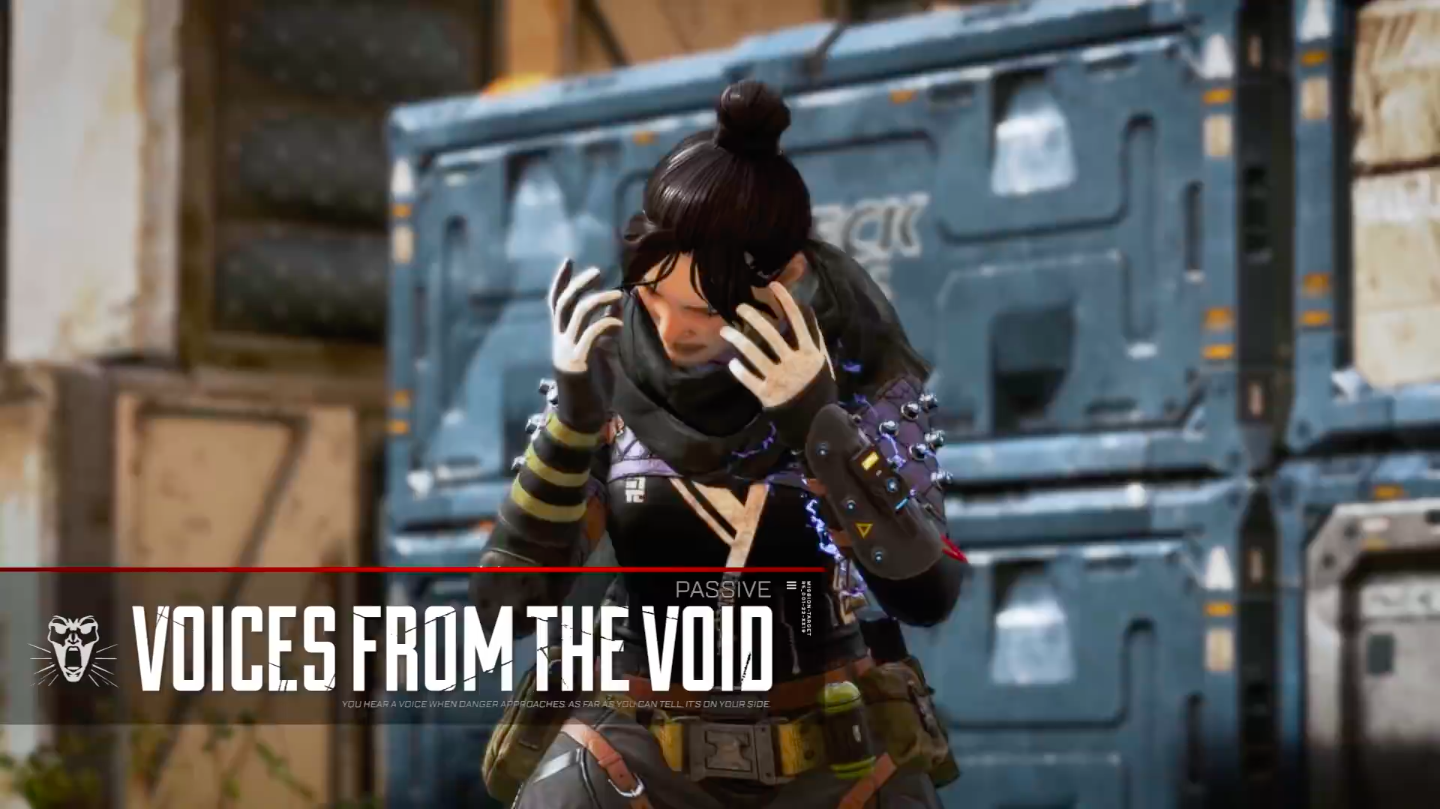 Wraith's Passive Ability essentially works as an early warning system for the presence of enemies. This ability allows Wraith to hear voices, they begin to talk when there is danger nearby. In the lore of Apex Legends, Wraith is being warned of danger by the voices from the void that only she can hear. Outside of the backstory though, it is an indicator that enemies are nearby so you need to be careful. This works similarly to other tracking abilities like those enjoyed by Bloodhound. However, in the case of Wraith, only you can hear these voices. This means that you're going to have to let your team know what your hearing.
You can try and achieve this with the pinging system but this ability won't give you much knowledge of their location. This is easiest to communicate while you're using voice chat. Without audio, it will be helpful to come up with a shorthand through the pinging system that will let your team know what is going on. You should be using the ping system quite heavily anyway. That is generally one of the key tips to keep in mind in Apex Legends. No matter how much your team is communicating, more won't hurt.
It is hard to master this skill since it's an omnipresent advantage rather than something that can be specifically exploited. It does take some fine tuning before you'll notice the voices straight away every time. This will just come from practice. As you hear the voices more and more you will gradually notice them quicker. You can use this early warning and then adopt a stealthier approach to your surroundings, and hopefully find what the voices were warning you about.
Become Invisible with Into The Void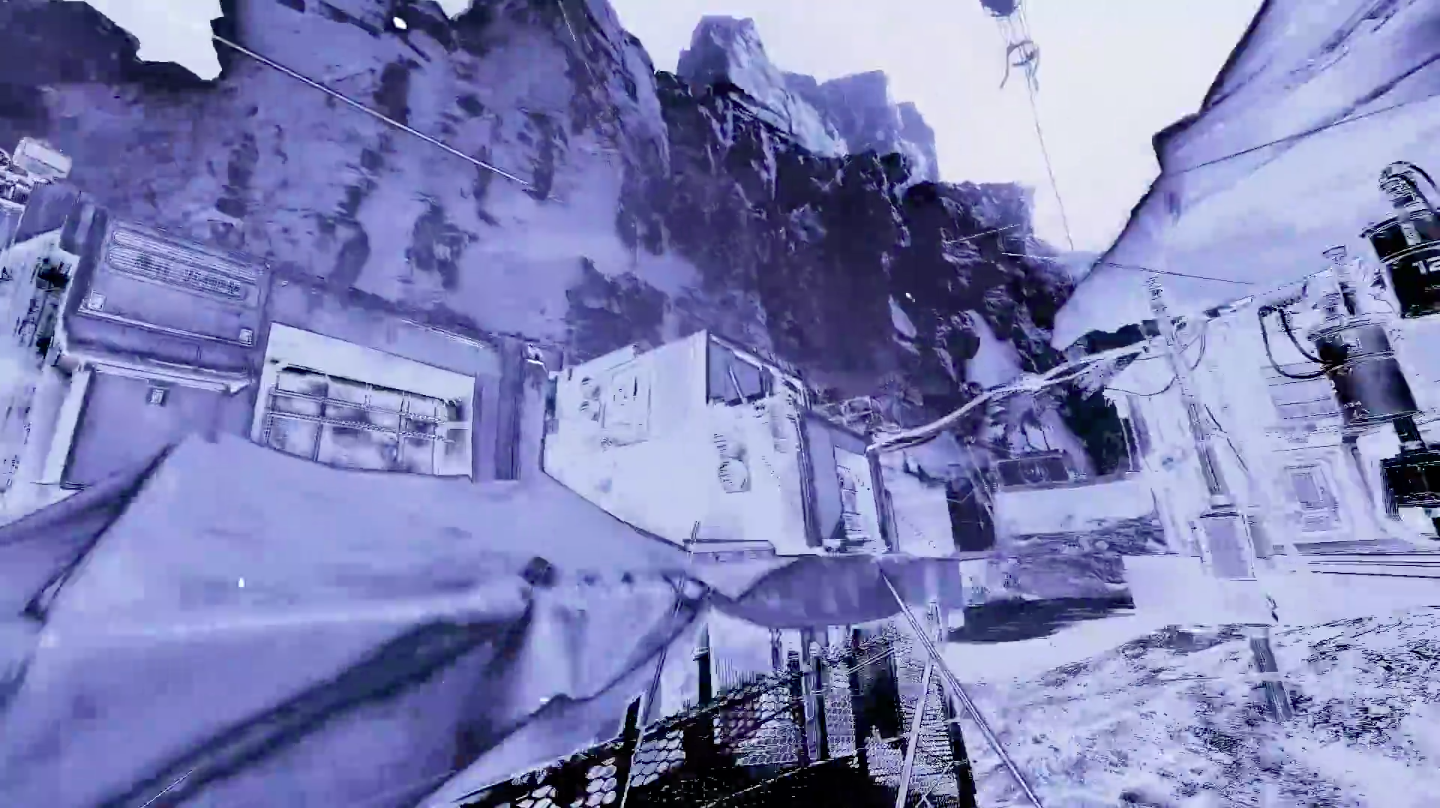 Wraith's Tactical Ability is Into the Void. When this is activated, you get a nice speed boost and turn completely invisible. Unlike Mirage's abilities, you're entirely invisible. There is no clue to enemies whatsoever.
The drawback of this ability is that you won't be able to see any other players. You enter an entirely separate plane to every other player. (Aside from those also playing as Wraith and using this ability, but dwelling on details like that will kind of break the immersion.) This is where your knowledge of the map comes in handy. You don't want to be coming out of the Void in a hotspot full of enemy combatants. You need to know where you'll come out and be reasonably sure that you will have a few seconds to get your bearings upon becoming visible.
When you're playing offensively, you can use this ability during a firefight at pretty much any time. You can then maneuver yourself around the combat area to take an advantageous position and take out the enemy. You can also use it as an emergency escape. In the case of using it as a defensive move, try not to leave your teammates high and dry.
Into The Void can be used in just about any situation with another team to get the upper hand. Just as long as your quick with using it so you don't lose track of the other team's position, this will take some practice. You can quickly seize the higher ground or spot with a tactical advantage at any time if you're quick enough to not lose track of the firefight. You can also use it to confuse and disorientate your opponent. It is a valuable ability.
Win as Wraith with Dimensional Rift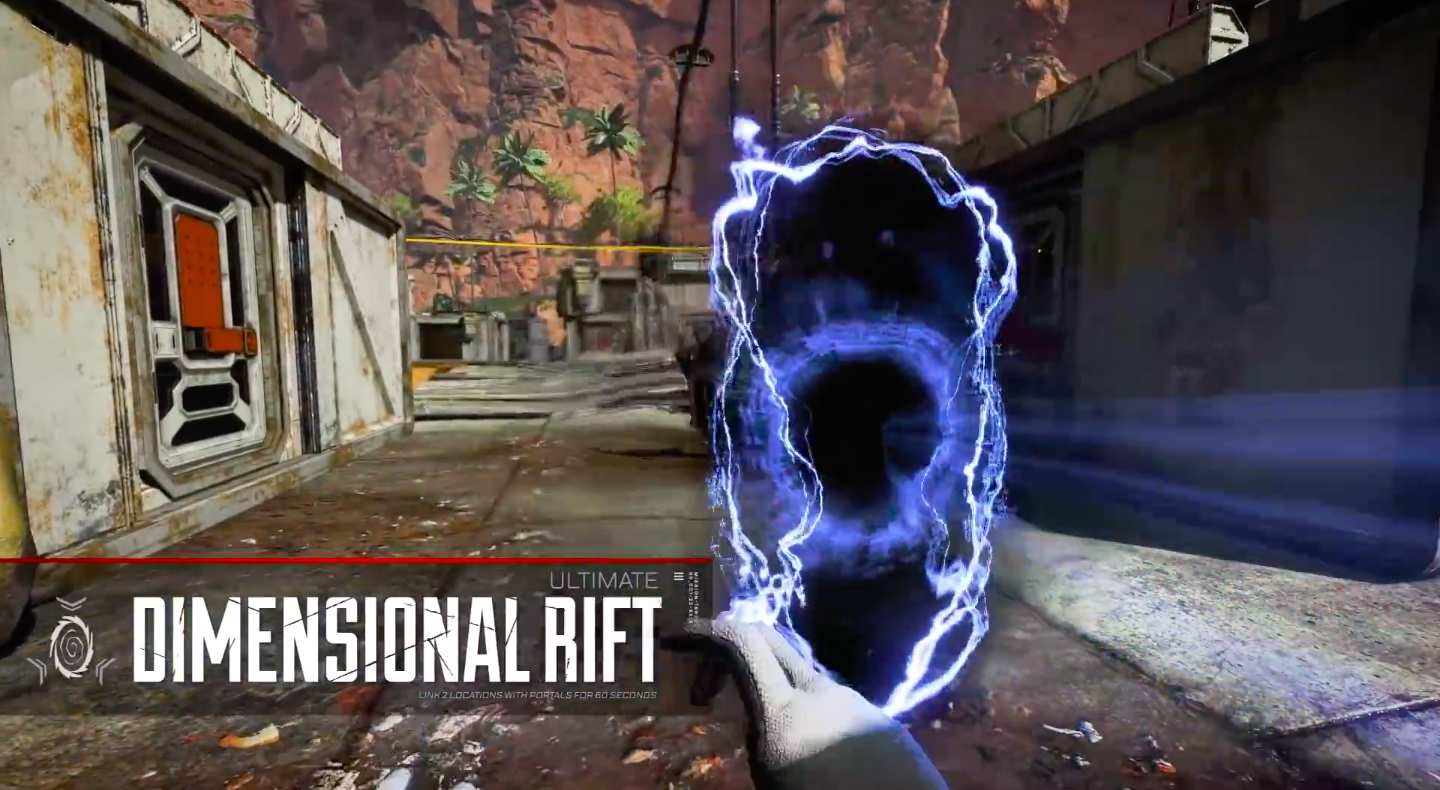 With Wraith's ultimate ability, Dimensional Rift, you can open up a portal to transport players from any spot on the map to another. You can use Dimensional Rift to let you and your team escape to anywhere without having to traverse the map.
While it might be tempting to use this ability as a get out of jail free card in combat, that would be a waste. You should try to always heal everyone up before you make your way through the portal. This puts you on the best foot possible in this new area. As well as use in combat, there are a few other instances where this Dimensional Rift can be particularly effective.
The first is probably the closest you can get to a rehearsed full-team movement in Apex Legends. You can open up the rift between your team's location and a location where you are engaging enemies. With your team waiting to spring upon the enemies, you and your rift have to act as bait. As your opponents smell an isolated player on the retreat, spring the trap. If you're properly co-ordinated this can be a fantastic way to knock out an entire team. It takes a good deal of organization between players so it's best reversed for when you know everyone is ready and willing to join you in this plan.
Another function for Dimensional Rift is to allow stragglers to catch back up to the rest of your party. Staying close to your team is really important in Apex. However, sometimes a player will become isolated or lag behind. Opening a rift between your team and the isolated player lets you easily re-group as a unit and be ready for the next encounter.
Conclusion
Wraith is a fantastic Legend to use if you have the time to practice her abilities. Using Dimensional Rifts can be entirely wasted by unskilled players who throw them out at any spot for a quick getaway. Instead, the Wraith player on your team needs to be confident about using these abilities. If you are, then you can win as Wraith and get more wins for your team.